Unboxing
Unboxing and a Closer Look
The TeamGroup 512GB EX2 Elite SSD comes in a small box that advertises 3D NAND, 6 Gb/s SATA, and SLC Caching together with a 3-year warranty.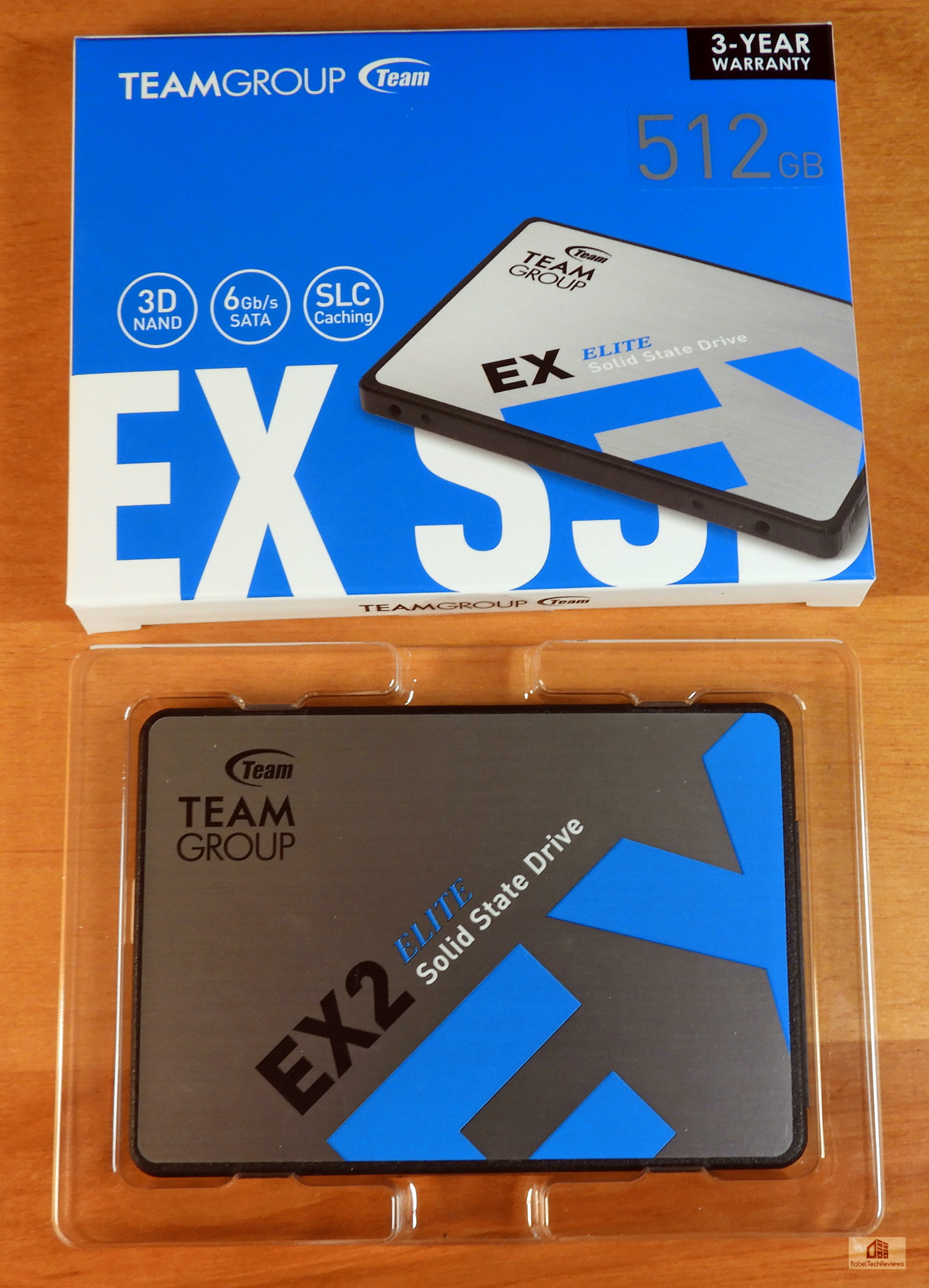 Here is the back of the box which warns the buyer that the transfer speeds can vary according to capacity and are only to be used for basic reference.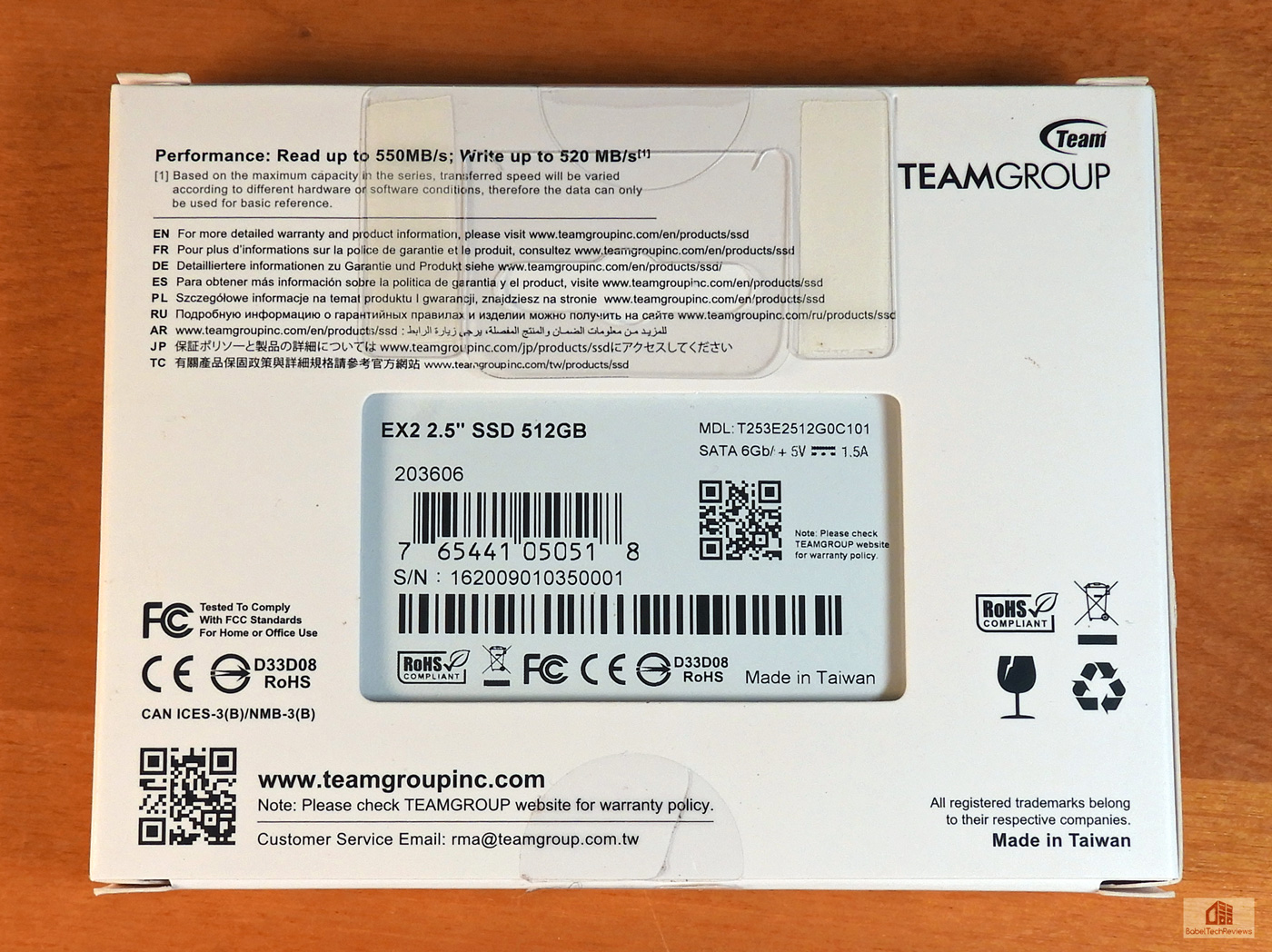 Here is a closer look at the 512GB EX2 Elite which looks typical for a 2.5 inch internal SATA III SSD in blue and silver.
The obverse of the EX2 carries the sticker which warns that the warranty may be void if removed.  There is no reason for an end user to open a SSD.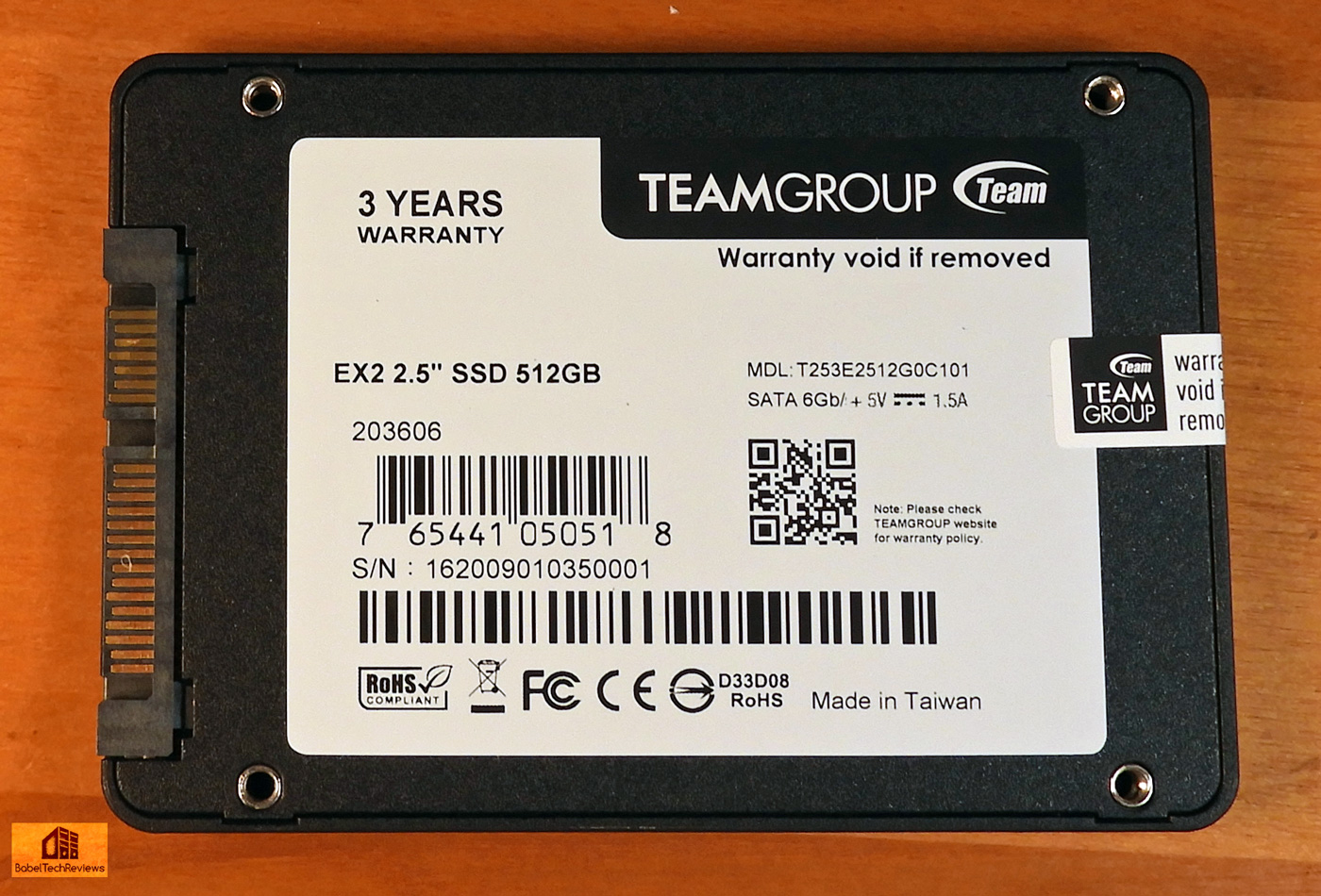 Seen from the edge, the SATA connectors are typical.

After installing the EX2 Elite SSD, the user may need to format it before using it.  If you are planning to clone it, make sure both disks are GUID or convert one of them first.
Lets look at our test configuration next.