The Team Group T-FORCE Vulcan 500GB SSD review – SATA SSD vs. SSHD vs. PCIe NVMe
Solid State Drives (SSD) save game and level loading times for gamers and give many apps a noticeable performance boost over using Hard Disk Drives (HDD). SSD pricing continues to soften, and last month Team Group sent us their T-FORCE 500GB Vulcan SATA SSD for evaluation.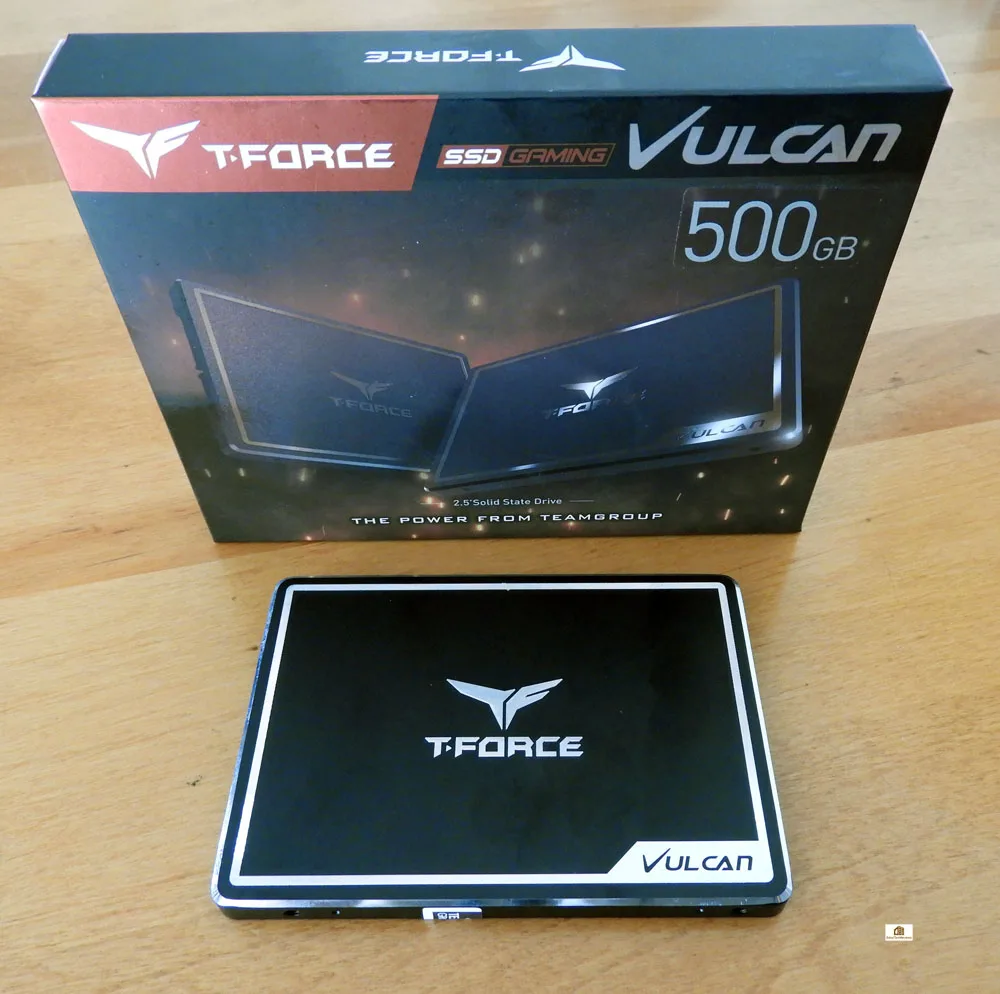 BTR uses two identical 480GB Team Group L5 LTE SSDs as boot drives – one for AMD and one for NVIDIA – together with a 1.92 TB SanDisk SSD and a 2 TB Micron 1100 SSD for our primary game storage. In addition, we use a 2 TB Seagate FireCuda Solid State Hard Drive (SSHD) for additional storage.
For this review, we are going to compare the performance of three drives to the T-FORCE Vulcan 500GB SSD ($59.99): the Kingston A1000 480GB NVMe SSD ($76.30), the 480GB Team Group L5 SSD ($58.99), and a 2 TB FireCuda SSHD ($89.79) which is a 7200 rpm Seagate HDD coupled with 8 GB of flash drive.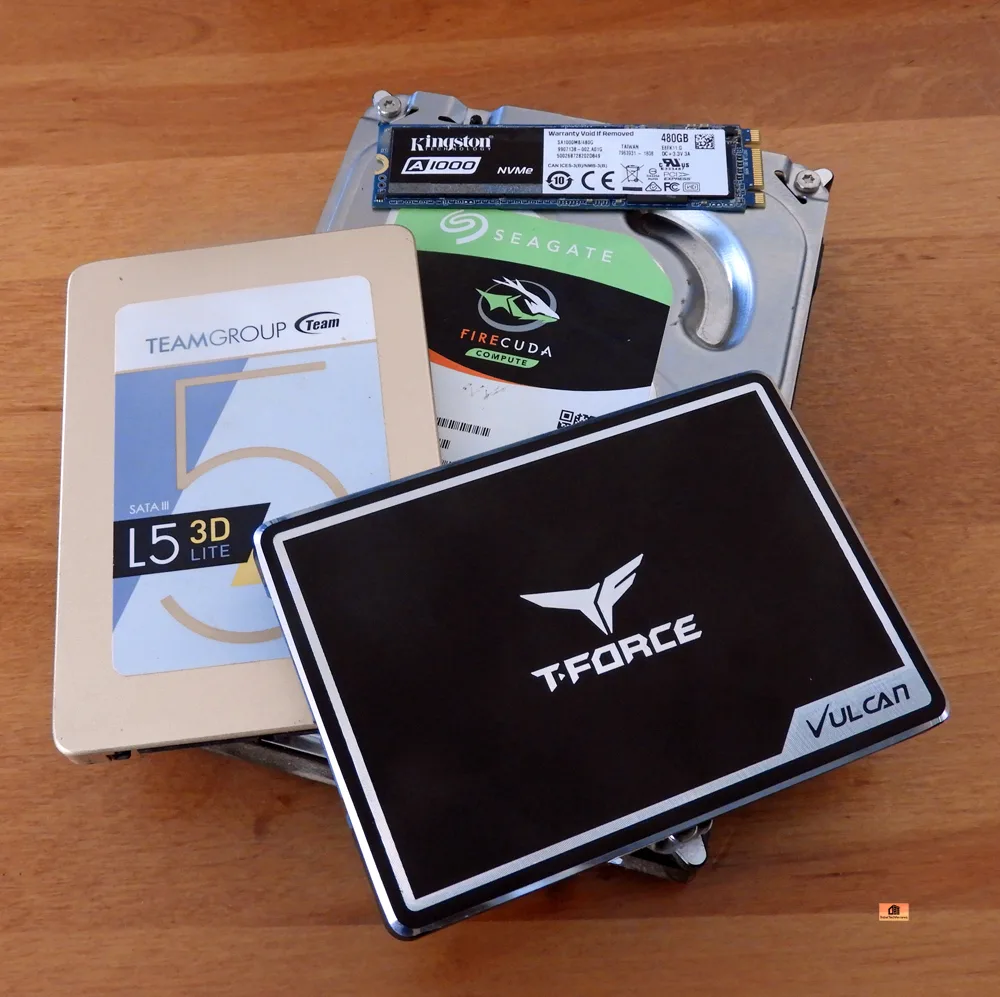 BTR's test setup uses Windows 10 64-bit, featuring an Intel Core i7-8700K overclocked to 4.8GHz for all cores as set in the EVGA Z370 FTW motherboard's BIOS, and 16 GB of T-FORCE XTREEM DDR4 at 3866MHz. The settings and hardware are identical except for the four drives being tested, and the graphics are powered by a RTX 2060 SUPER Founders Edition (FE). We benchmark with all of our drives at less than 80% capacity, and in addition, all of the drives have been in use for months except for the Vulcan SSD which has been "dirtied" using IOmeter, so our testing tends to give more real world performance results.
Here are the features and specifications of the T-FORCE Vulcan 500GB SSD from Team Group's website.
Vulcan SSD Features and Specifications :
3D NAND technology-the capacity has been expanded more than ever, which is capable of storing more games and data.
High speed transfer: the excellent experience in terms of booting, data adding, and gaming reaction requirement bring all incredible read write speed.
Extremely lightweight and thin. 2.5-inch drive with 7mm in height
Support S.M.A.R.T. technology – monitoring hard drive status efficiently.
Support TRIM – bring out its best performance on the compatible operating system.
Product warranty – three years product warranty with free technical support service
All of the details can be found on the Team Group website. Important key highlights are that the Vulcan SSD is fast, durable, lightweight, uses very little power, and it is backed by Team Group's 3-year warranty. Here are the specifications for those who prefer to read them on a compact chart.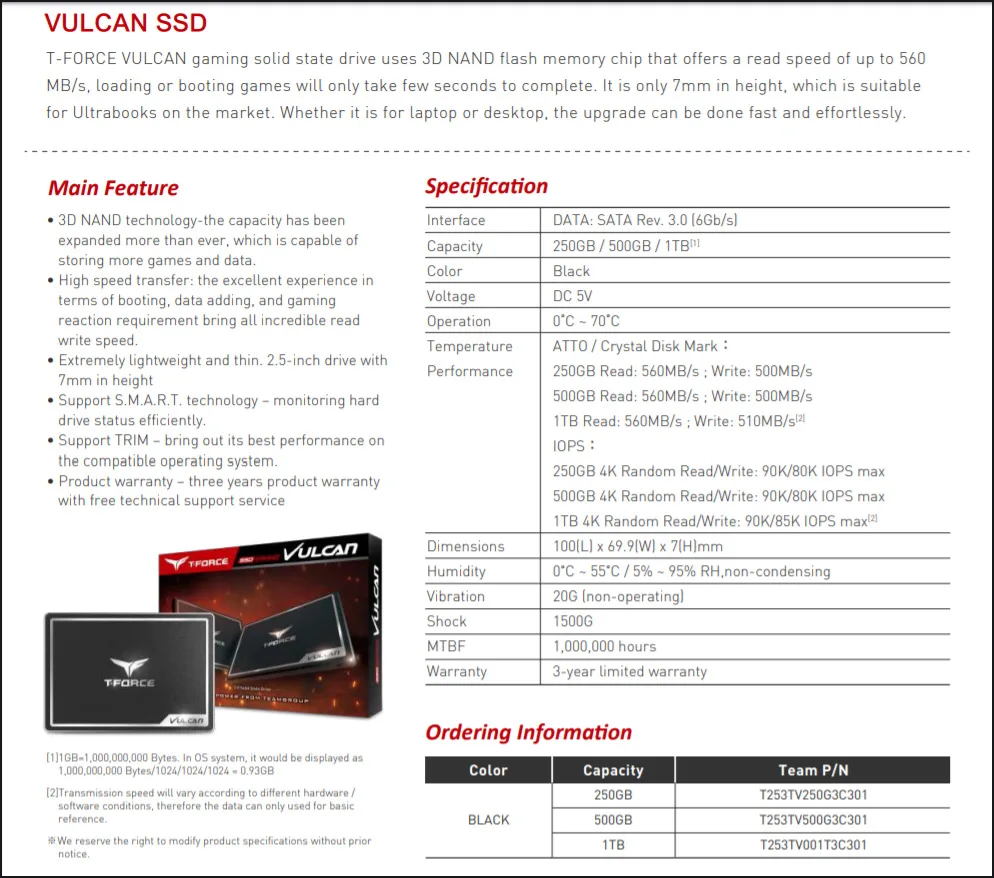 The specifications look good for a SATA SSD. Let's take a closer look by unboxing the T-FORCE Vulcan 500GB SSD next.
PCMARK 8
Here are the 2 TB SSHD storage test results scoring 3267 and 21.73 MB/s bandwidth and most importantly for a gamer, it took 97.1 seconds to load World of Warcraft and 250.3 seconds for Battlefield 3 to load.