Major Shift for the Entire Streaming Ecosystem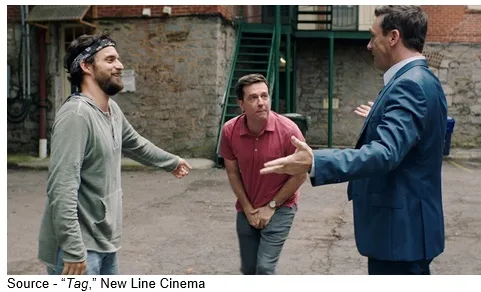 There are times we miss our old cable bundle.
We would scroll down the station/program schedule, pick a show/movie that sounded okay and jump in.
If it wasn't on the hour or half-hour, we'd still watch and try to piece together the storyline.
Sure, when it was made available in the market, we occasionally used the record for later button.
But we had a stack of stuff to catch up on … later.
Somehow, later never really came.
So, when streaming was made available, it all seemed better.
There was also huge budget relief and really great content when we wanted it on our schedule not theirs, so it really helped.
Of course. in no time we had four SVOD services – Netflix, Disney (the package with Disney+, Hulu, ESPN+), Amazon Prime, Apple TV and four AVOD (we're not afraid of ads when the price is right) – Tubi, Xumo, Pluto TV, IMDb TV.
The wife thought we'd gone "a little" overboard but it turns our we're about … average.
Sure, the events of 2020/2021 encouraged everyone to spend more time with entertainment, which in turn encouraged every network, studio and tech company to jump in with all of their ultra-valuable stuff with little to no idea what price the consumer would tolerate.
But they did know their stuff was really valuable and people really wanted it which is probably why streaming pirates are doing so well.
And, according to a recent UTA (United Talent Agency) report, more than two-thirds (67 percent) plan to stay engaged.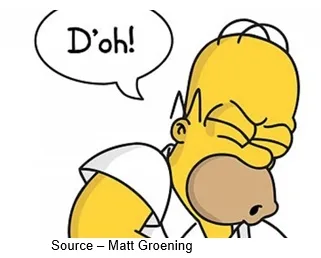 The good news is that all of the VOD services have some content you really like, even love.
Some you don't.
Every streaming service works to deliver the best balance of genre – reality, animation, children, action/adventure, drama, comedy, mystery/horror, documentary – to appeal to as many viewers as possible.
The challenge is finding the stuff you want.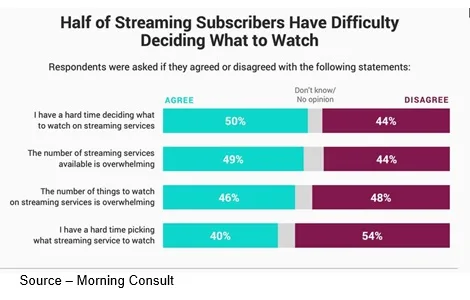 When we sit down it's with only one thing in mind – entertainment.
Yep … that's about it.
We'll flick through the stuff Netflix, Disney/Hulu (part of the bundle), Amazon, Apple are currently featuring (pushing) to see if one strikes our fancy.
If nothing catches us, we move to Tubi, IMDb, Pluto
At the end of 15-20 minutes, we usually settle or go read a book.
Reid/Ted, Bob, Jeff/Andy, Tim and the rest don't really care as long as we don't hit cancel.
If we're really lucky and someone we respect says, "hey you've gotta catch this," or we read a review that piques our interest, we're on it.
We could keep a list – somewhere – but cripes, we don't want to work at planning our entertainment!
The oldest kids in the streaming realm – Netflix and Hulu – actually do a decent job of recommending shows/movies based on your viewing data.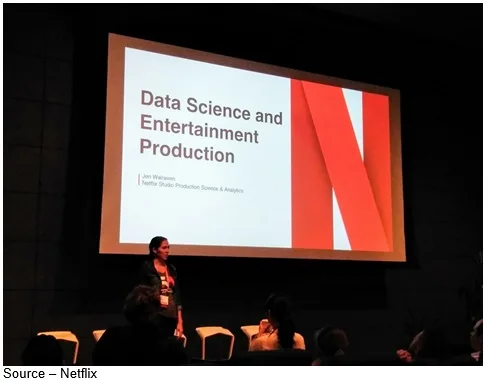 Actually, subscriber (and cancellation) data are perhaps one of the most valuable assets they have to greenlight projects and provide valuable insight into the development/production teams to draw viewers in and keep them involved.
We know it sounds remarkably uncreative for a filmmaker but having a good insight into what the audience wants is smart for everyone in the content creation, production, delivery chain.
Allan McLennan, CEP/Media, Head of M&E North America, Atos, reassured the content creation, production, deliver industry, saying, "Creativity is still the foundation of the film/TV industry, but solid data and clear/concise use behavior keeps the train on the track.
"Their rapid success is obviously due to their ability to offer market-leading content to subscribers quickly, reliably and consistently," he continued, "but their Backoffice data usage is what makes them formidable in being able to personalize content recommendations for users around the globe.
"Due to all of VOD content being streamed, savvy services are able to more accurately track and forecast what films/shows will attract subscribers, keep them engaged and also help them find new video stories all being based on the data generated from their viewing habits/experiences," McLennan explained.
And we're okay with them using our data as long as it improves what we watch, when we watch it.
Great … but!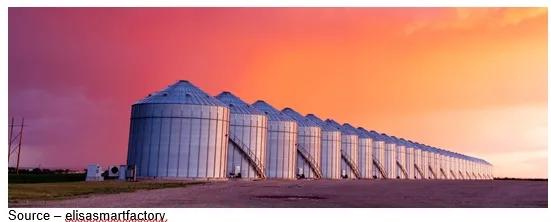 We're not certain how to break it to Hastings but he doesn't exactly have all the content we want to watch.
Neither does Chopak, Bezos/Jassy, Cook, or even Zaslav when he finally takes control of Warner Bros. and straightens out the mess folks left behind.
You'll be glad to know that all of the VOD services (premium, subscription, ad-supported) are very proprietary about your data and … they don't share.
Okay, maybe AVOD people share the gross data to show advertisers they're delivering good values and that they very effectively reach the marketers' audience, but personal data is kept in a safe, in a vault, hidden from prying eyes (they hope).
We get it.
We appreciate it.
But…
One streaming idea we bumped into and tried was Roku's coming attractions.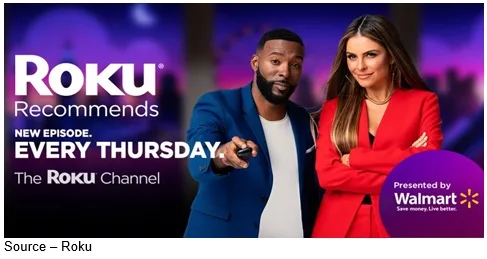 O.K., it's only sorta like a movie theater's coming attractions but it's a 15-minute weekly entertainment show that uses Roku data to highlight content suggestions, including movies and TV shows.
Roku Recommends weekly is put together based on their tremendous database of user information and content creators who want to remind folks their show is the one to watch on any streaming service in their bundle of SVOD and AVOD offerings.
That's because just having good/great content and launching an app isn't enough to attract huge subscription numbers.
Just ask AT&T's/Warner's Stankey and Kilar who held out for about six months before signing a deal to get HBO Max added to their streaming devices that lots of folks use because it's easy, works.
Roku Recommends works because it does say "Hey how about this? Or this? Or?"
There are other review sites that will cover new and old shows like The Chicago Reader, Jinni, Instantwatcher, Rotten Tomatoes and NY Times scores that can give you hints after browsing their coverage.
But…there are more than 200 streaming services in North America and several thousand globally that have creative gems you'd probably really want to view if you knew about them, could find them.
Emerging services like credit-based subscription aggregator Struum was developed to make quality content from lesser-known streaming services more visible to prospective viewers.
The founders have great industry pedigrees, so that's a start.
People pay a $4.99 subscription fee to access the Struum app and get 100 credits to sample/watch content they never knew existed.
Sounds like an interesting way to experience visual stories that are outta sight, outta mind but really deserve to be seen.
London-based ScreenHits TV is another interesting service for streamers.
It helps viewers see what's on all the different streaming channels through one TV Guide-like system.
It lets users see content on the streaming services they already subscribe to — Netflix, Hulu Amazon, others. The desktop version is free, while the iOS app costs 99 cents a month plus with some additional features.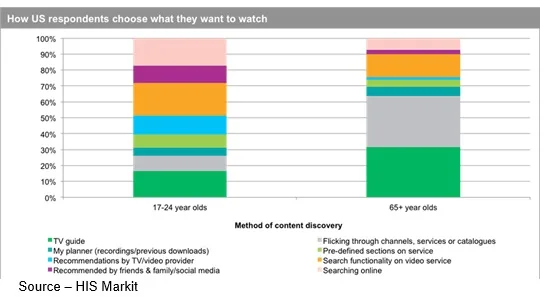 "We're presently in the early stages of the market moving over to streaming," McLennan stated. "There is a rush to capture as many subscribers as possible to substantiate their offering and keep viable.
"Overall and proven over years of viewer engagement, this is the way Wall Street measures a services' success or failure," he continued. "Both the services and financial community look at the number of projects in the streamer's bag, puts a value on them and says 'There, this is what you have to achieve – capture – in order to be a success.
"In time, the market will evolve to a point where the consumer is king and the industry will be measured by how well and how often individual services meet their wants/needs," McLennan emphasized. "Search and discovery will become even more accurate too."
Networks, studios and content creators still like to believe if they build it, they will come, find us and stay.
That's not the way consumers work and increasingly, it's not going to be what they expect.
Netflix, Amazon, Disney and a few other international providers know that data is essential to attract profitable customers … and keep them.
Rather than relying on third-party data, these organizations are building direct custom relationships and, in the future, will collaborate to develop the analytic insights they need to do a better job of understanding the consumer's preferences and habits.
"Nirvana for the content-hungry public will be a channel of one where the viewer develops a strong personal relationship with the service(s) and they have the content choices needed as well as the pricing that satisfies all parties – creator/producer, distributor and consumer," McLennan emphasized.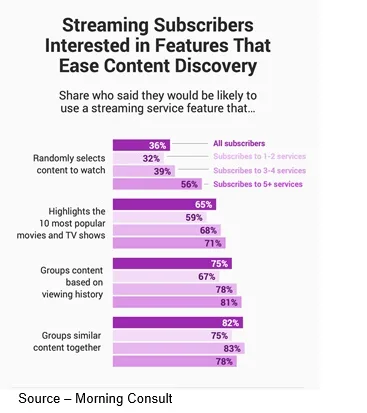 "There's doubt if there will ever be a single service/option recognized and available because the options and selection process are too large and too complex," he continued, "the consumer identification strategy and support technology is spread over a broad base that over time will become more difficult to reign it in."
"A completely personalized content discovery solution will be a focused path for the M&E industry, but it won't be the ultimate goal," he concluded.
A number of the leading streaming services are already using advanced analytics – AI and ML techniques – to understand and connect with their viewers' moods, changing interest levels, which viewing device they use and when, and genre interests based on when/where they are based on similar data from others in their community.
Data privacy regulations are being tightened and it will be vital that streaming services build trust with people, so they are willing to share their information, knowing they're going to get value and satisfaction in return.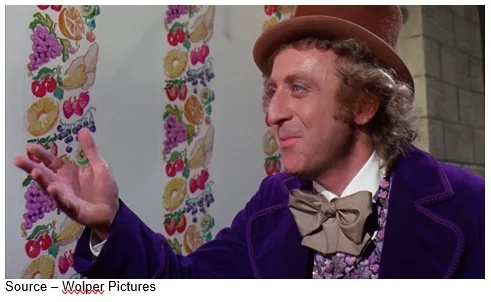 That will increase the value of the data acquired and the value of the analytics so the streamer will become the valued provider to the consumer.
Data is rapidly becoming the most vital resource in the M&E community.
Better search is based on data that enhances viewer engagement and satisfies the viewers' entertainment wants/needs/budget.
There will always be paid, subscription, ad supported options, but targeted data will enable streaming services to give consumers options they want to consider, help services increase revenues by providing the options; and where appropriate, offer ads that are actually of interest to and appeal to the viewer.
Jeezz, what a revolutionary idea!
The streaming marketplace is on the threshold of significant growth and dramatic change.
The leaders – and perhaps even survivors – will be the ones that focus on the viewer's experience, build communities that exchange entertainment information/ideas and stay with the service(s) because they have a real connection/relationship.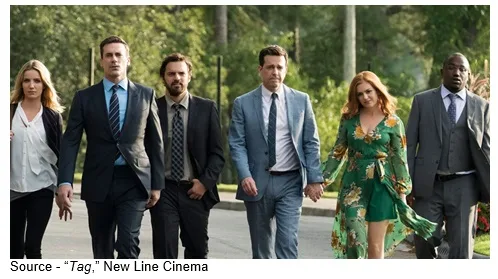 It's not going to be easy. In fact, it will probably be messy but data and good analytic tools professionally/ethically used can make the journey interesting, exciting and perhaps even fun.
As Hoagie, Randy, Callahan and Anna Malloy said jointly in Tag, "We grow old because we stop playing."
# # #
Andy Marken – [email protected] – is an author of more than 700 articles on management, marketing, communications, industry trends in media & entertainment, consumer electronics, software and applications. Internationally recognized marketing/communications consultant with a broad range of technical and industry expertise especially in storage, storage management and film/video production fields. Extended range of relationships with business, industry trade press, online media and industry analysts/consultants.