Intro
The

Team Group MP33 M.2 2280 1TB PCIe

SSD Review 
The Team Group MP33 M.2 PCIe SSD (Solid State Drive) is a midrange $129.99 1TB NVMe drive.  Although its specifications indicate that it is significantly faster than SATA III-based SSDs, we want to see if this speed increase will make any practical difference for gamers.  Our review sample came directly from Team Group and we will focus on the MP33's performance by comparing it with seven other drives.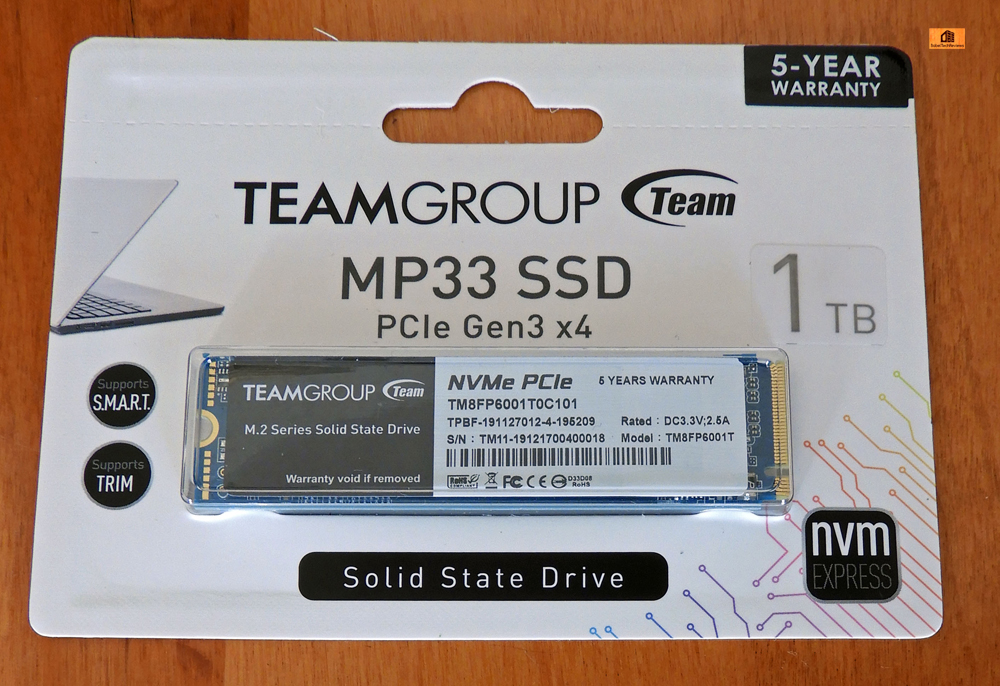 Three of BTR's eight test drives are SATA III based SSDs, one is a portable 240GB USB 3.1 SSD, and one is a 2TB solid state hard drive (SSHD).  The fastest two SSDs in BTR's library are M.2 PCIe SSDs – a fast T-FORCE CARDEA Liquid 512GB and an entry-level 480GB Kingston A-1000.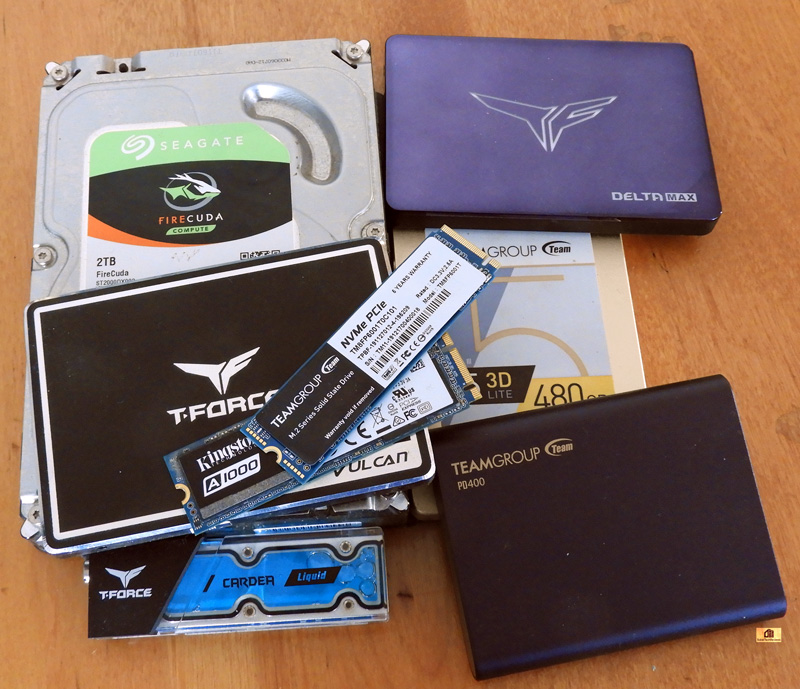 BTR uses two identical 480GB Team Group L5 LTE SATA III SSDs as boot drives – one for AMD and one for NVIDIA – together with a 1.92 TB SanDisk SATA III SSD and a 2 TB Micron 1100 SATA III SSD for our primary game storage.  In addition, we also use a T-FORCE Vulcan SATA 500GB and a Delta Max 512GB SATA III SSDs for additional storage whereas previously we used a 2TB Seagate FireCuda Solid State Hard Drive (SSHD) for additional storage of BTR's benching suite of more than 50 PC games plus many VR games.
BTR's test setup uses Windows 10 64-bit, featuring an Intel Core i7-8700K overclocked to 4.8GHz for all cores as set in the EVGA Z370 FTW motherboard's BIOS, and 16 GB of T-FORCE XTREEM DDR4 at 3866MHz. The settings and hardware are identical except for the four drives being tested, and the graphics are powered by a RTX 2060 SUPER Founders Edition (FE).   BTR's January review of the CARDEA Liquid SSD and of the DELTA MAX SSD were set up using the same drivers and conditions, so we will reuse those results for this evaluation.
We benchmark with all of our drives at less than 90% capacity, and in addition, all of the drives have been in use for months except for the MP33 SSD which has been "dirtied" using IOmeter as well as being used for storage, so our testing tends to give more real world performance results.
Here are the features and specifications of the MP3 M.2 PCIe SSD taken directly from the Team Group website.
FEATURES
Using new generation of 3D flash memory: Capacity, performance, and durability are greatly improved
PCI-e interface – Supports latest NVMe 1.3 protocol
M.2 2280 specification: Supports the next-generation platforms of Intel and AMD. Suitable for both desktop and notebook
Supports SLC Caching technology. Greatly enhance computing performance
Product warranty – 5-year product warranty. Free technical support service
Specifications
The MP33 specifications are also found on the Team Group website.
The key highlights are that the MP33 M.2 PCIe SSD is fast, durable, uses little power, and is backed by Team Group's 5-year warranty.
Next we unbox the Team Group MP33 M.2 PCIe 1TB SSD.