Intro
TeamGroup 512GB EX2 Elite SATA III SSD Review – A Budget Solution for Gamers?
SSD (Solid State Drive) technology is continually improving and its pricing remains reasonable as speeds and capacities increase.  SSD technology has become more accessible, and gamers need more and more capacity as games are getting larger. Teamgroup's EX2 3D NAND SSD is a inexpensive SATA III drive that is available in 512MB, 1TB, and 2TB capacities.  The Elite EX2 advertises a Read/Write Speed up to 550/520 MB/s which is slow compared with the fastest PCIe-based NVMe drives that reach around 7000/6000 MB/s Read/Write speeds but are expensive.  We will see if the EX2 is a good buy for a gamer in late 2021.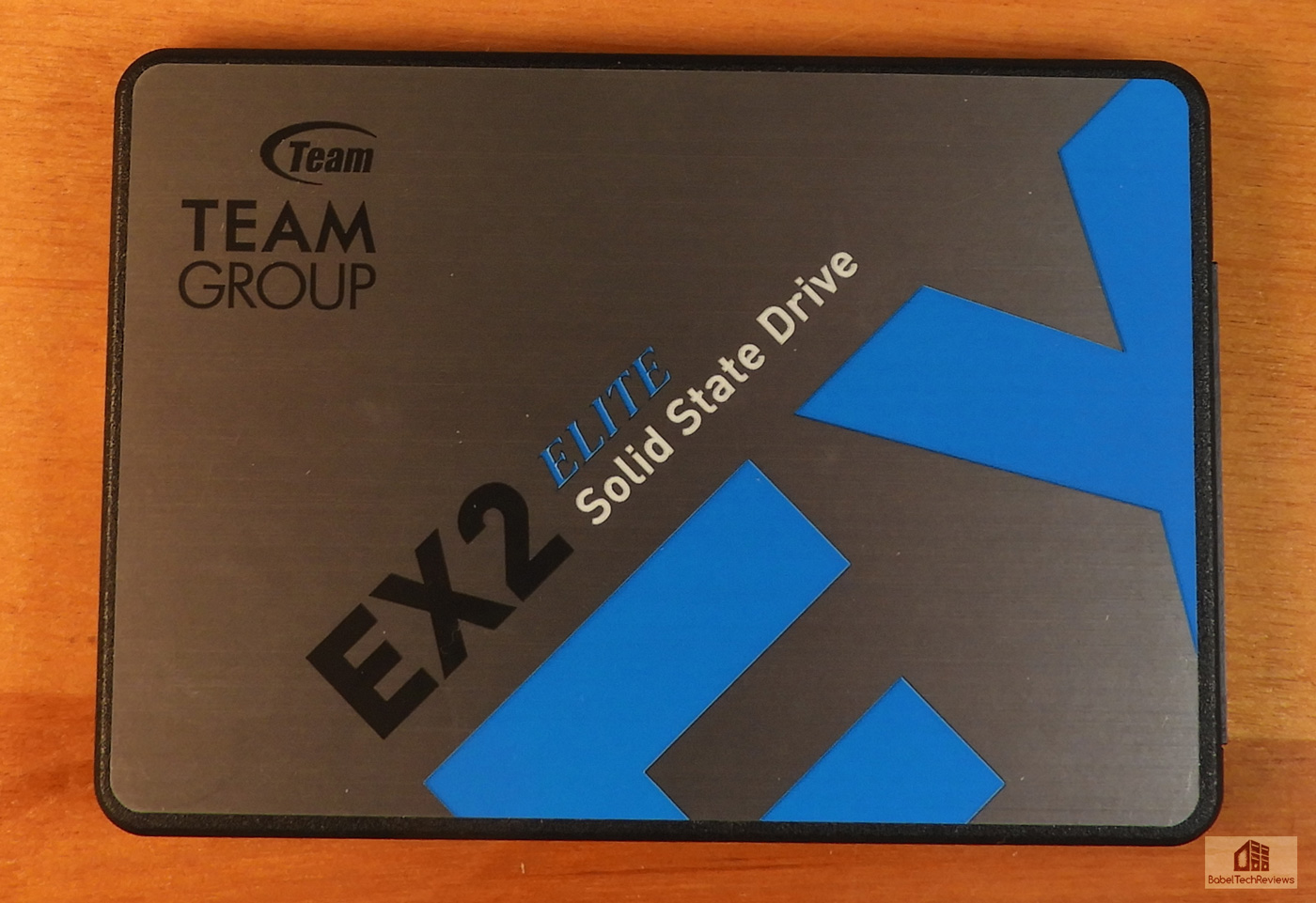 Although the EX2's specifications indicate that it is much slower than PCIe NVMe SSDs, we will see if it makes a practical difference for gamers and if SATA III is still relevant. Our 512MB Elite EX2 review sample came directly from TeamGroup, and we will focus on its performance by comparing it with six other SSDs.  Besides benchmarking the EX2, we will focus on our other four fastest PCIe NVMe drives – the 1TB CARDEA Ceramic C440, the CAEDEA IOPS SSD, the CARDEA Liquid 512GB SSD, and the 1TB MP33 SSD – as well as our fastest SATA III SSD, the T-FORCE Vulcan 500GB drive and the DELTA MAX.
The TeamGroup Elite EX2 is currently $51.99 at Amazon and priced at $86.99 for the 1TB capacity.  The 1TB DELTA MAX is currently $120.99 at Amazon or $72.99 for the 512GB version but they offer RGB lighting.   The 512GB T-FORCE Vulcan 500GB SATA III SSD can be found for $49.99 and the 1TB version is $99.99; the Liquid CARDEA NVMe2 512GB drive is $76.99 at Amazon and the 1TB version is $139.49 at Newegg; and the PCIe Team Group MP33 1TBB SSD is $86.99, or $53.99 for the 512GB version. The CARDEA Ceramic C440 1TB is a Gen 4 x4 drive currently priced $119.99 at Amazon as a 5000MBps/ 4400MBps drive but there is no 512GB version. 
Here are the features and specifications of the EX2 Elite taken directly from TeamGroup's website.
FEATURES
Blazing read/write speed
Optimized performance
Complete lineup of capacities
Trustworthy reliability
Specifications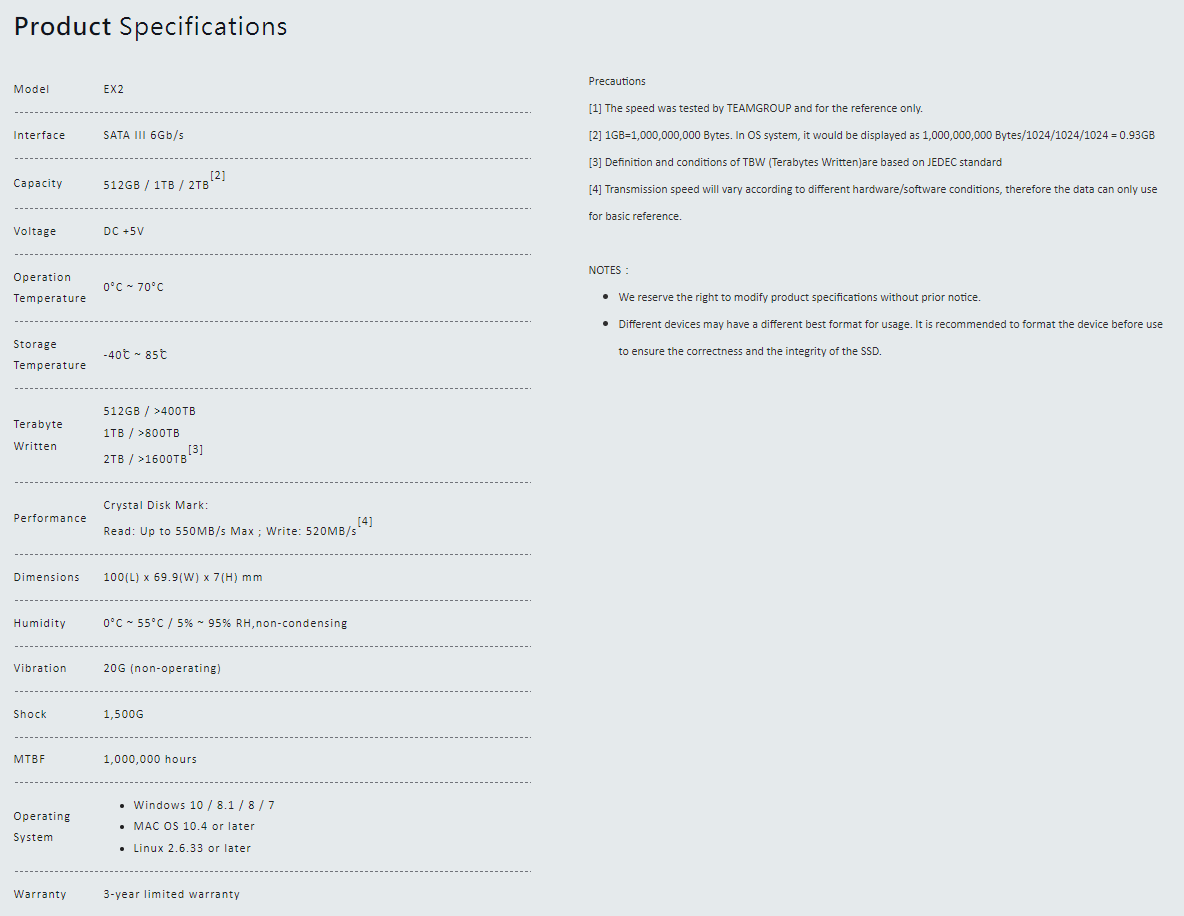 The specifications, based on CrystalDiskMark, boast 550MB/s Read and 520MB/s Write which are average for a SATA III drive.
Next we unbox the TeamGroup 512GB EX2 Elite and take a closer look at it.