Unboxing
Unboxing and a Closer Look
The DELTA MAX 1TB SATA SSD comes in a small box with a warning that it is "for MB with 5V ADD/USB 9pin Header".  You must have either option available or it will not light up.  If you don't plan to light it up, this SSD is more expensive for performance than non-RGB SSDs.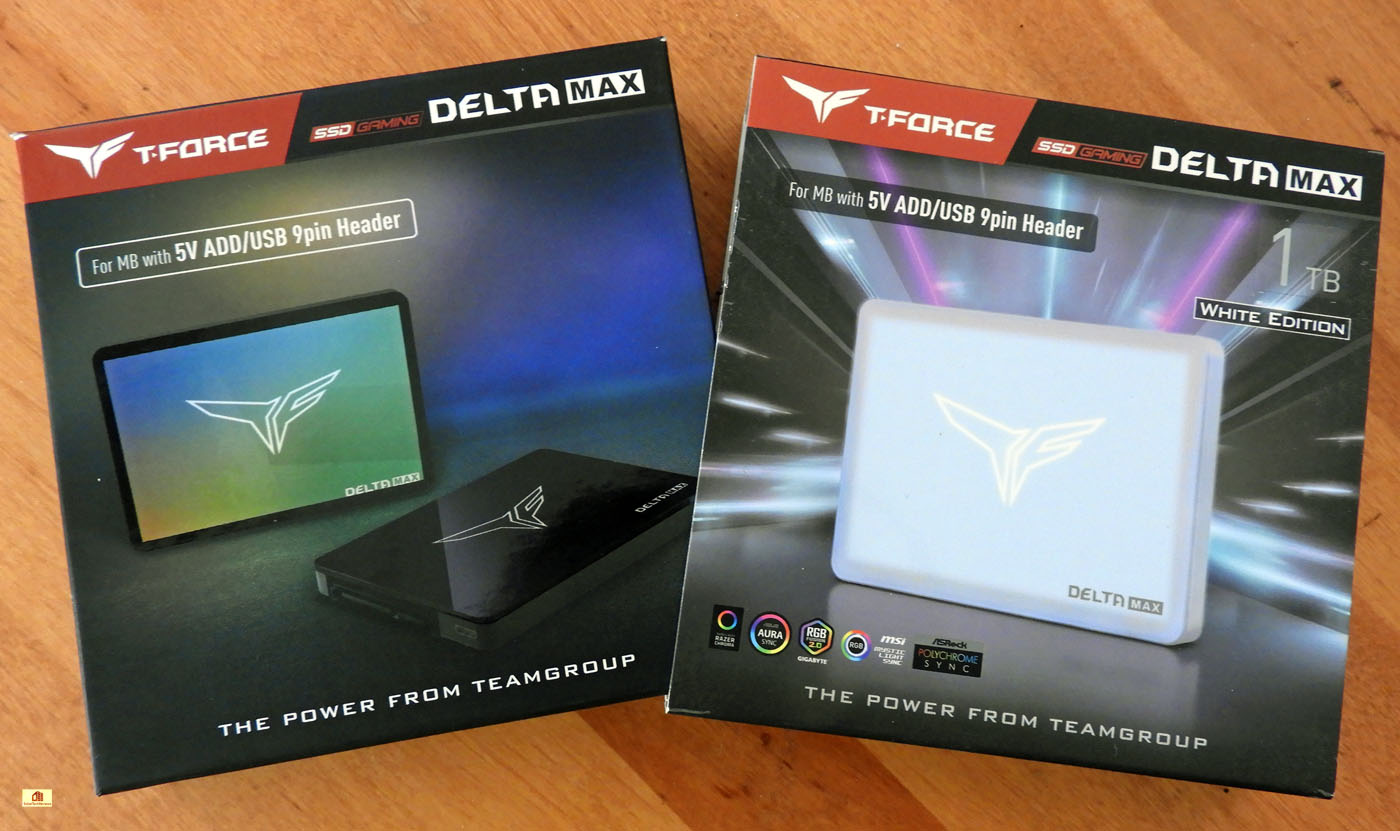 The White Edition of the DELTA MAX uses a "White Edition" outer cover over the standard edition box.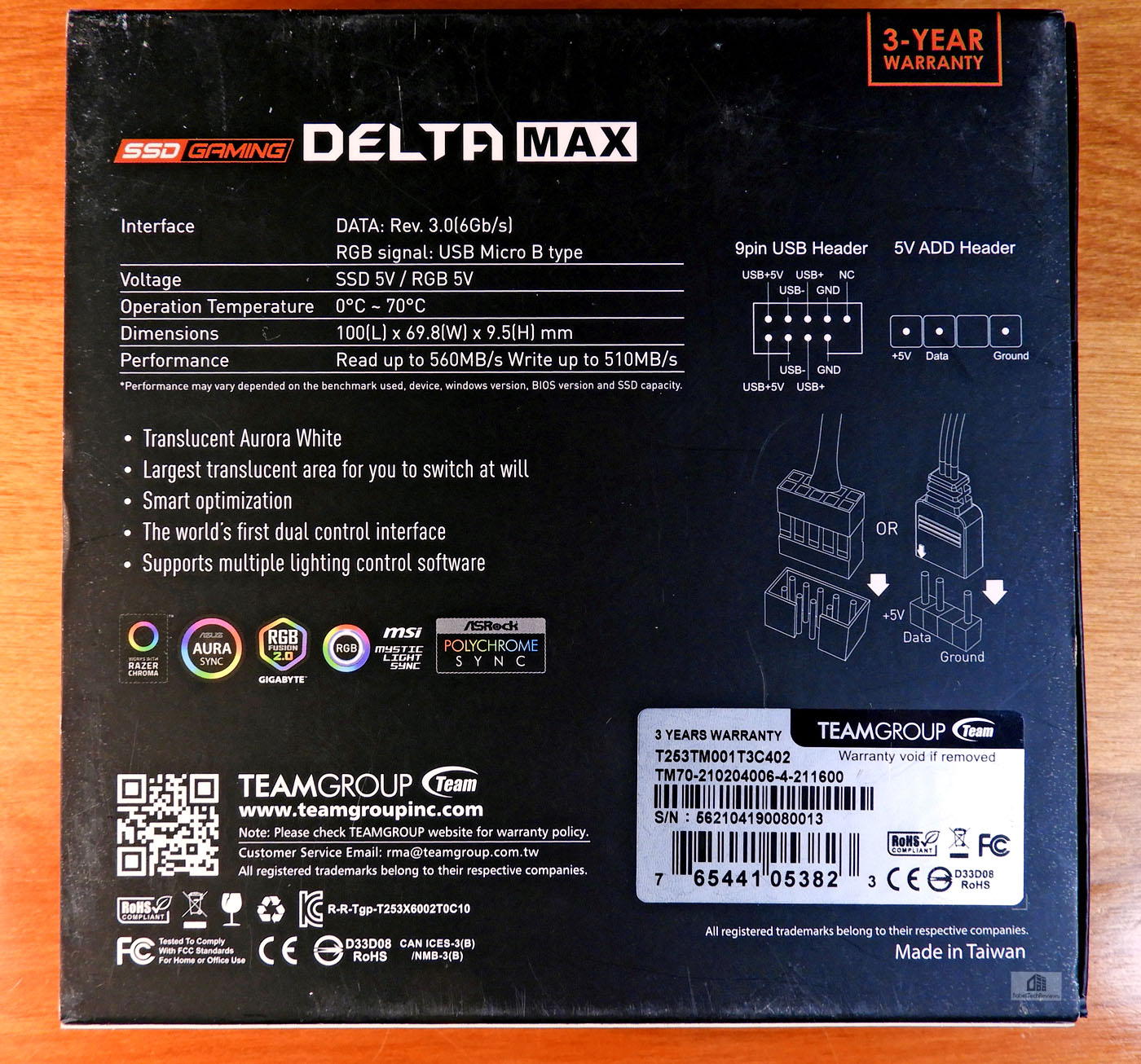 The rear side of the outer box (which is the same as the inner box) gives some specifications that show it is certainly fast for a SATA III SSD with Read speeds up to 560MB/s and Write speeds up to 510MB/s.  The ARGB lighting is compatible with Razer, ASUS, Gigabyte, MSI, and ASRock lighting control software.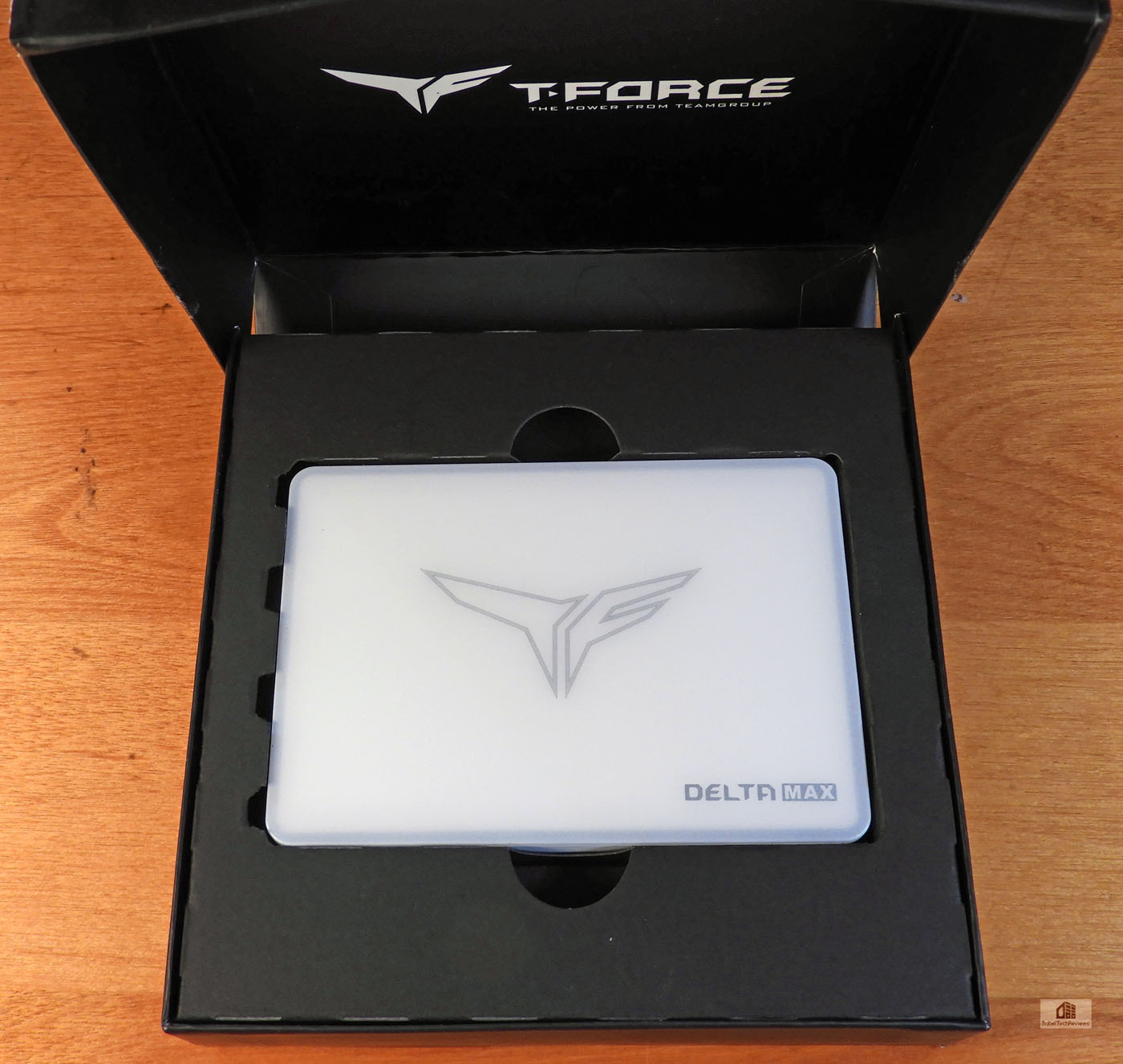 The DELTA MAX arrives well-protected by its packaging.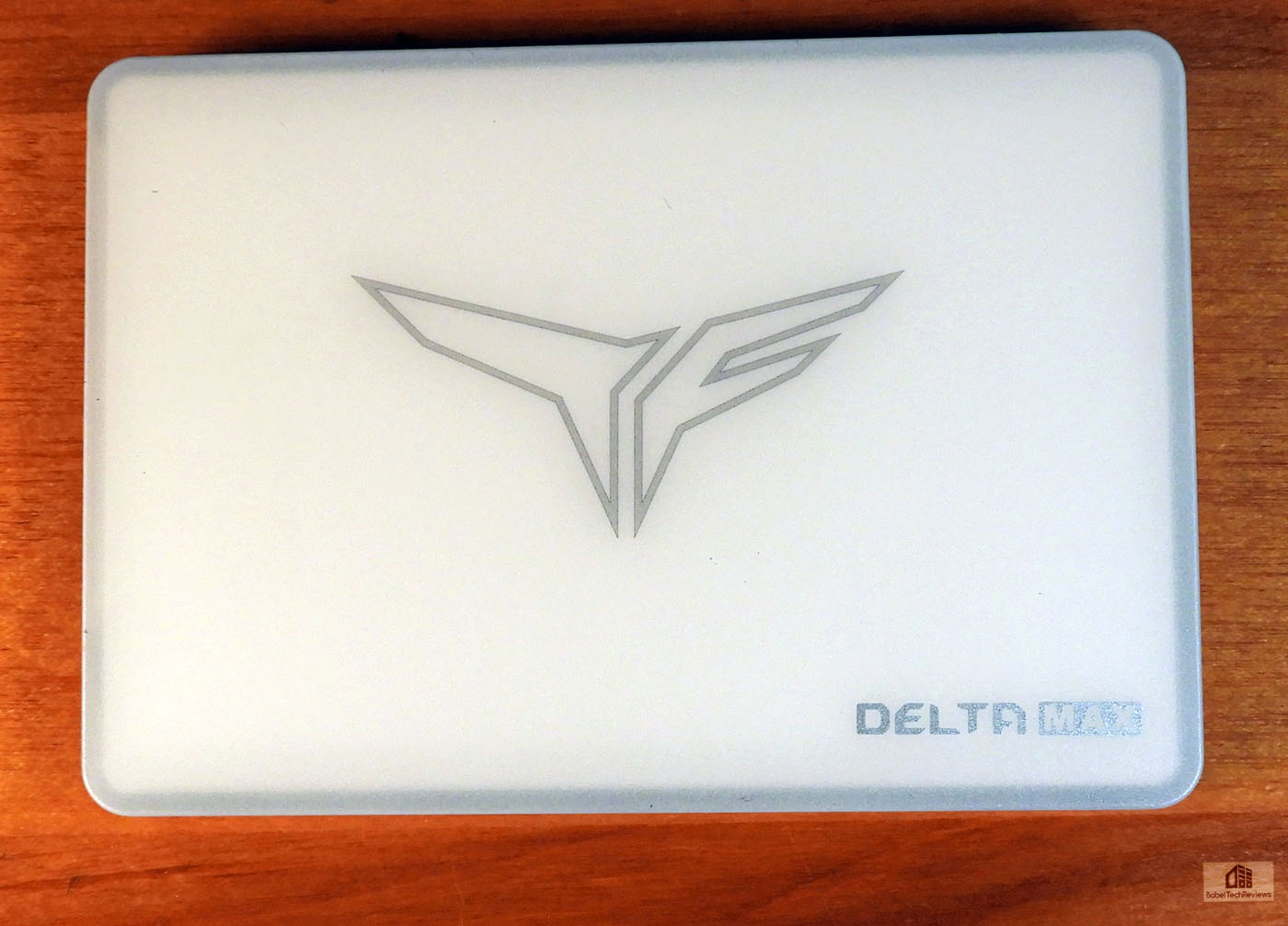 Here is a closer look at the DELTA MAX SSD White edition which looks great with an all-white surface with its stylized T-FORCE logo in silver.  The top surface is not as easy to smudge with fingerprints as the regular black glossy edition, but a small micro fiber cloth is included to polish it.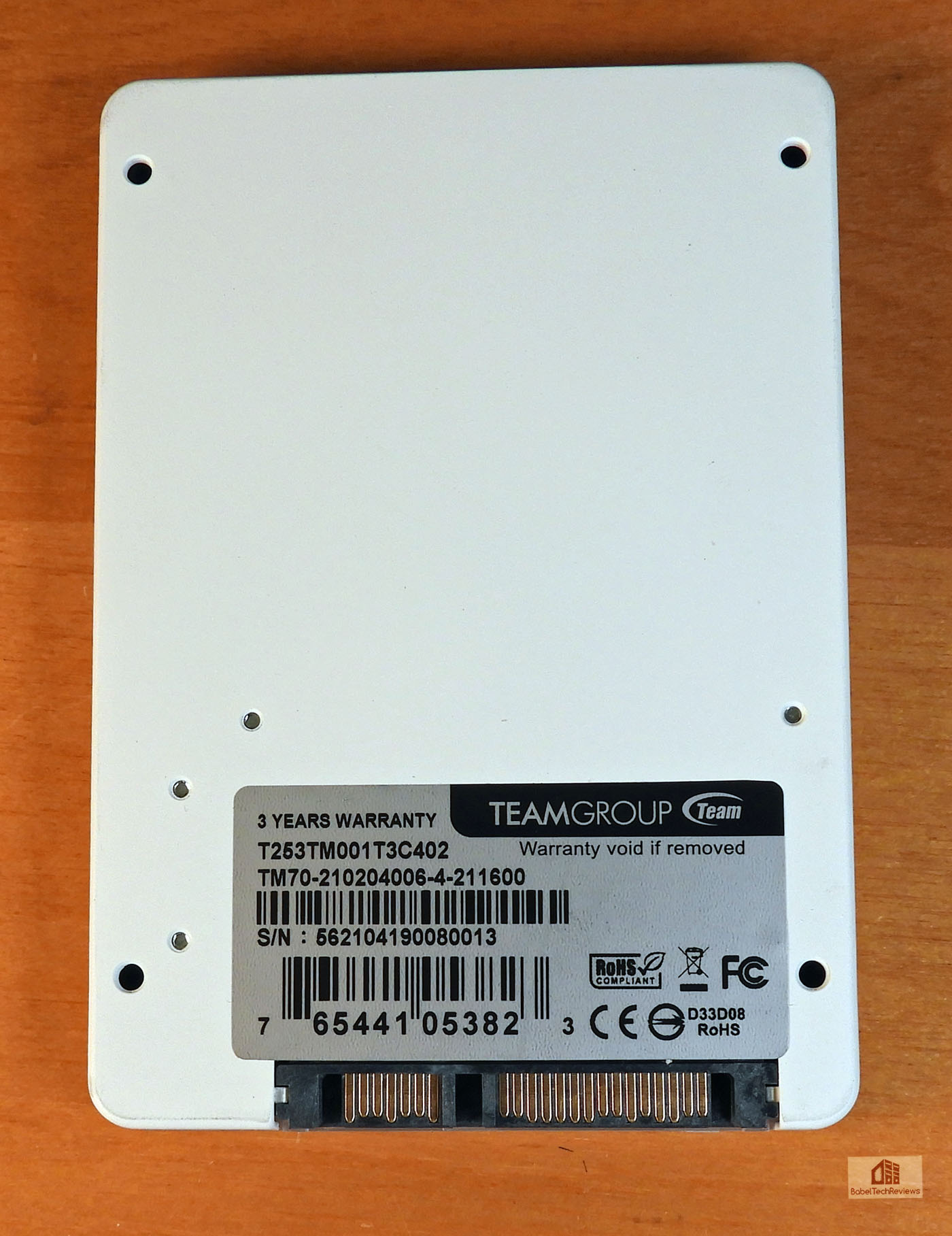 The back of the SSD comes with a warning label not to remove it.

Both the regular and the White edition use an additional micro USB connection beside the SATA and SATA power cables and it is used for the RGB lighting depending on how you connect it to your motherboard.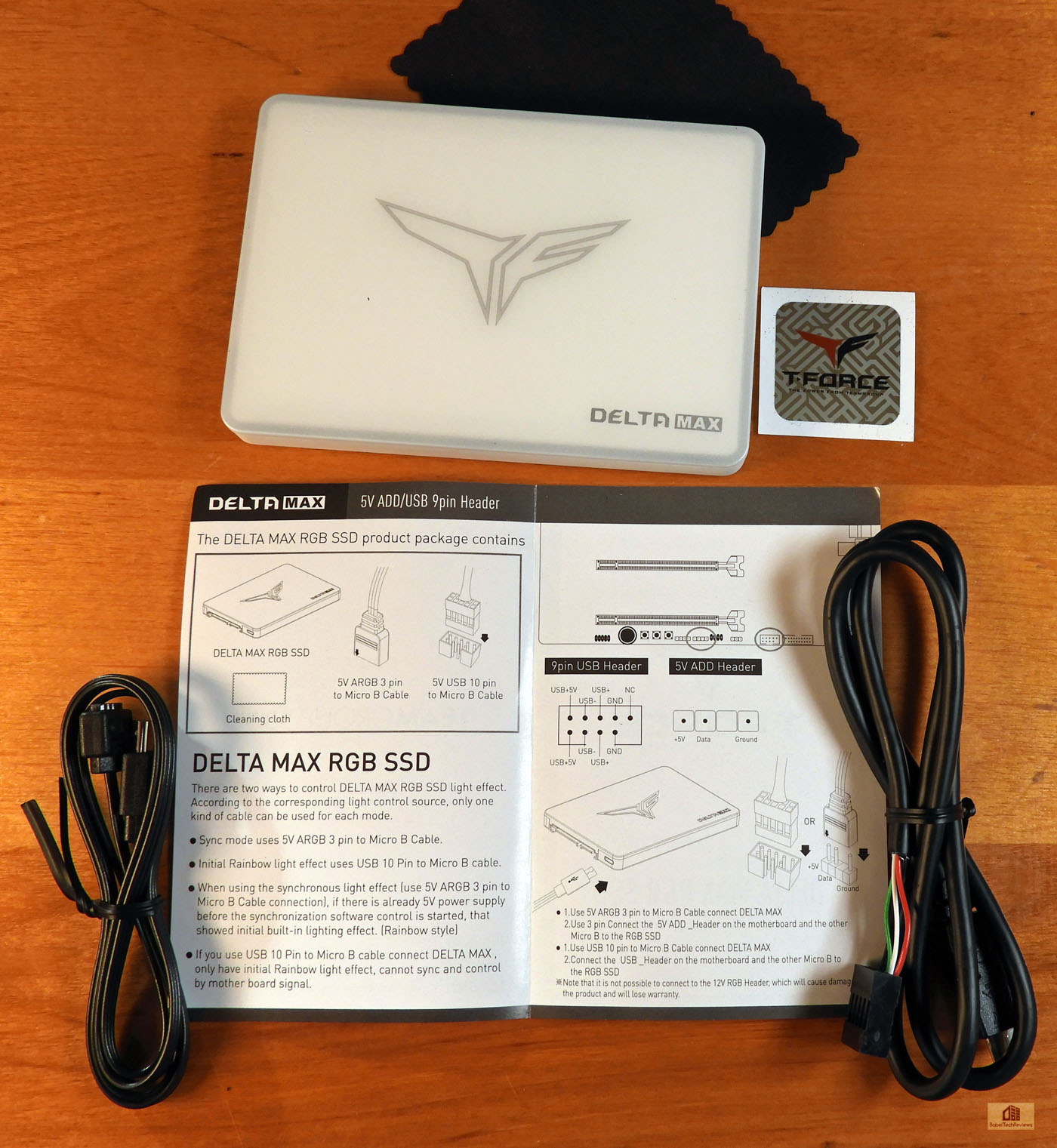 The first cable is to connect to the 5V ADD motherboard header connector and its other end uses a micro-USB connector to the DELTA MAX SSD.  The second connects to a motherboard's USB 9-pin header.  We used our EVGA Z370 FTW's 9-pin USB header to access the built-in lighting mode.
After installing the SSD, the user may need to format it before using it.  If you are planning to clone it, make sure both disks are GUID or convert one of them first. Make sure to plug it in to the motherboard and the extra USB Type C connector to the SSD and enjoy the light show.  We think that either the white or the black SSD looks awesome in any PC.
Lets look at our test configuration next.