Summary Charts & Conclusion
Summary Charts and Conclusion
Here are all of the gaming and summary charts again for easy reference followed by our conclusion.
The Game/Level Loading Time Results
Game and game level loading time results are difficult to measure precisely (such as by using a stopwatch) but our tests are far more consistent. Here are the World of Warcraft and Battlefield 3 loading times again as measured precisely by PCMark 8's storage test and accurately by Final Fantasy XIV: Stormbringer/Endwalker's benchmarks. Lower (quicker/faster) loading times (measured in seconds) are better.  

3DMark's Storage Benchmark also provides precise SSD bandwidth, loading times, game record, install, and save time comparisons.  

All nine SSDs load games quickly but the Generation 4 x4 PCIe SSDs are generally faster than Generation 3 x4 and stand out from SATA III and external SSDs. Overall, the Rocket 4 Plus SSD is the fastest SSD for loading the games we benchmarked.
When PC game developers start to target SSDs for game storage, only then may we see SSDs achieve the super-fast game loading performance they are capable of.  Until then, PlayStation 5 gamers may take full advantage of the Rocket 4 Plus and other PCIe 4.0 fast SSD loading speeds.
Non-Gaming Summary Charts
Here are all of the summary charts presented again in one place.














A gamer who wishes to have the very fastest PC will choose an internal PCIe 4.0 Gen 4 x4 NVMe SSD, and three SSDs stand out as the fastest drives – the Sabrent Rocket 4 Plus and both CARDEA Ceramic A440 SSDs.  All three are faster than the CARDEA C440 and CARDEA ZERO Z440 SSDs.  The CARDEA IOPS Gen 4 x3 fits in next well ahead of the TeamGroup MP33 or M200 Portable SSDs, and finally the Delta MAX SATA III SSD is almost always in last place.
For gaming and for regular tasks on current Intel platforms, any SSD will provide decent game and level loading performance well above that of mechanical hard drives or even hybrid (SSHD)drives, but a PCIe 4.0 NVMe Gen 4 x4 will provide the highest performance.
Let's head for our conclusion.
The Conclusion & Verdict
We believe that 1TB is currently the minimum storage capacity for a gamer that includes the operating system since PC games have grown very large and 2TB is probably ideal. It is not yet mandatory to use a SSD for gaming if you have a ton of patience. 
Games do not usually perform significantly better on SSDs since most PC developers still target HDDs for game performance.  However, games generally take a lot longer to load from a HDD or SSHD than they do from any internal SATA III drive or even from an external USB 3.0 SSD. If a gamer wants to get right back into the game, any SSD will improve immersion and decrease frustration compared with using a HDD or SSHD.
Windows 10/11 have become painful to use when installed on a mechanical or even on a hybrid solid state/hard disk drive. Indexing, Search, or anti-malware Windows programs may saturate the bandwidth of a mechanical drive, and even downloading or updating Steam games will slow your PC to an irritating crawl. This will not happen using a SSD.  And for maximum performance with the least frustration, using a PCIe NVMe SSD is the only way to fly.
Let's recap PCIe 4.0 Gen 4 x4 pricing.  The Sabrent Rocket 4 Plus (7,000/6850 MBps) is available from Sabrent for $299 but at the time of writing it's offered with a 15% off promotion at Newegg for $254.99.  The T-FORCE CARDEA A440 Pro Special Series SSD (7400/7000MBps)  is priced at Newegg at $359.99 for the 2TB version.  The vanilla T-FORCE CARDEA A440 SSD (7,000/6,900MBps) is at Amazon for $249.99 for 2TB and it comes with two heatsinks, the 2TB CARDEA Ceramic C440 (5,000/4,400MBps) is priced at $229.99, and the 2TB T-FORCE CARDEA ZERO Z440 SSD (5,000/4,400MBps) is available at Amazon at $227.99 for the 2TB version.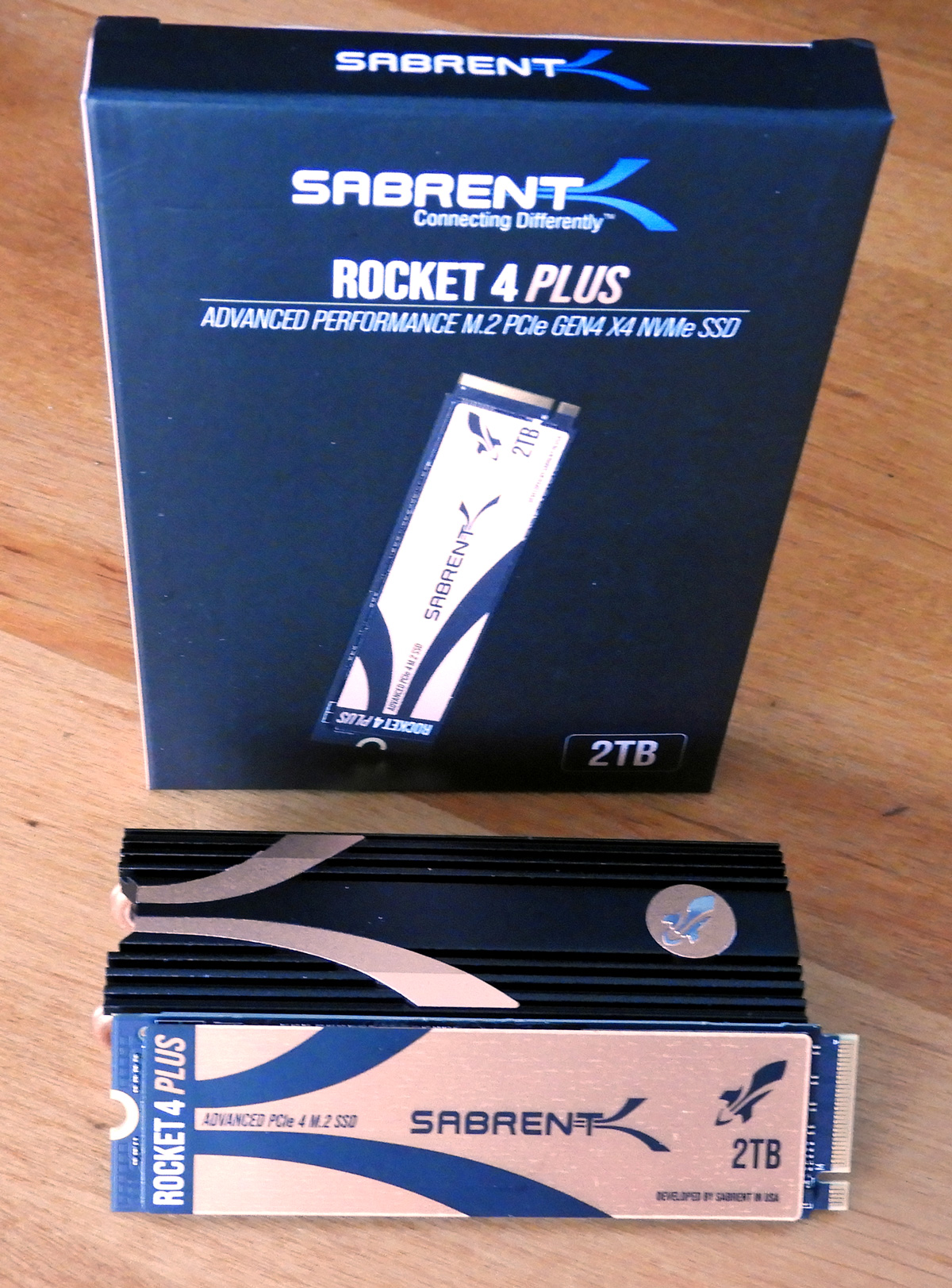 We believe that spending the extra money is worth it for a fast 2TB NVMe Gen 4 x4 SSD over Gen 3 x4 as long as your motherboard supports PCIe 4.0, and the Sabrent Rocket 4 Plus is a great choice especially at the Newegg sale price of $254.99.  If you have an integrated NVMe motherboard heatsink, the Rocket 4 Plus is an especially great choice as the fastest game loading SSD we have tested so far.
Of course, gamers on a budget should also look for sales.  Because of today's close pricing and competition, choosing an SSD is easier than ever.  Based on performance and price, we recommend the Sabrent Rocket 4 Plus as a competitively-priced blazing-fast SSD. A five year warranty backed by Sabrent insures that a player will enjoy fast performance for years to come as long as you register the product.
Pros 
5-year warranty (if registered) backed by Sabrent support
Fastest game/level loading speeds and very fast large file copy speeds
Fast Write and Read speeds
The Sabrent Rocket 4 Plus is priced competitively at $299 and an awesome buy for $259 with the Newegg promotion
Thin foil heatsink fits under integrated motherboard NVMe heatsinks
Sabrent Acronis True Image cloning software for Sabrent included
Cons
The included graphene heatsink is inadequate to prevent throttling under heavy load.  Use an aftermarket or integrated MB heatsink
You have to register the product to get the full 5 year warranty; if not, you get 1 year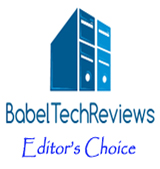 This has been an enjoyable exploration comparing eight other SSDs with the Sabrent Rocket 4 Plus SSD. It is a great way to store, launch, and play games as it competes well with other top premium NVMe PCIe 4.0 Gen 4 x4 SSDs regarding price and performance.
We purchased two 5,000MB/s SSDs for BTR's flagship PC (one for NVIDIA and one for AMD), and now use the Rocket 4 Plus as an additional drive for loading the games we are currently playing and have retired our SATA III SSDs.  We highly recommend the Sabrent Rocket 4 Plus as solid NVMe PCIe 4.0 Gen 4 x4 choice at a reasonable price backed by Sabrent's 5-year warranty!
 Next up, a VR review of the RX 6650 XT and Rodrigo is working on a GeForce driver performance analysis.  Stay tuned.
Happy Gaming!