A Closer Look at the Reference & Red Devil RX 6700 XT
A Closer Look at the Reference and PowerColor Red Devil RX 6700 XT
Although the Red Devil RX 6700 XT advertises itself as a premium 7nm 16GB vRAM-equipped card on AMD's RDNA 2 architecture which features 1440P and PCIe 4.0, the cover of the box uses almost no text in favor of stylized imagery.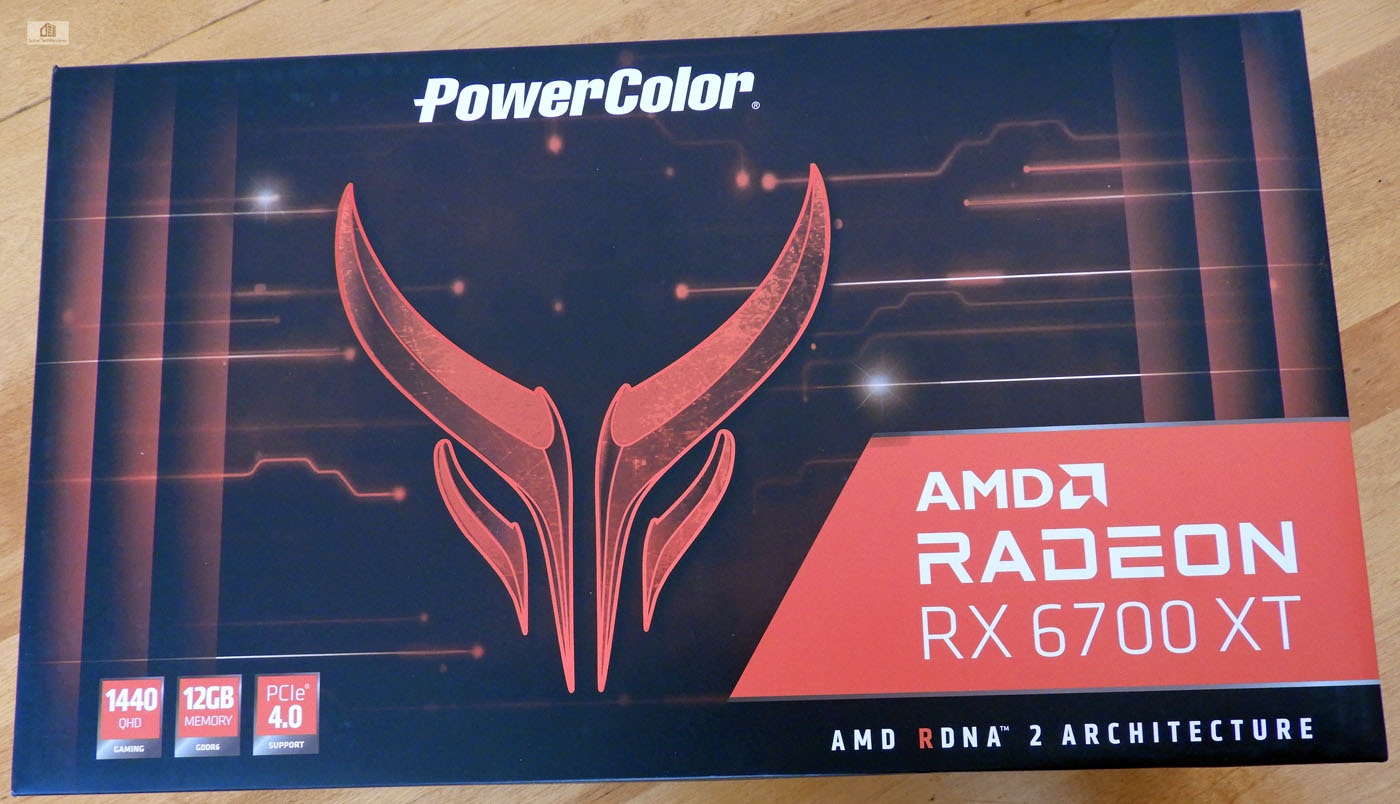 The back of the box touts key features which now include HDMI 2.1 VRR, ray tracing technology, and VR Ready Premium as well as states it's 700W power and system requirements.  AMD's technology features are highlighted and the box features PowerColor's custom cooling solution, Dual-BIOSes, RGB software and output LEDs, and a solid backplate.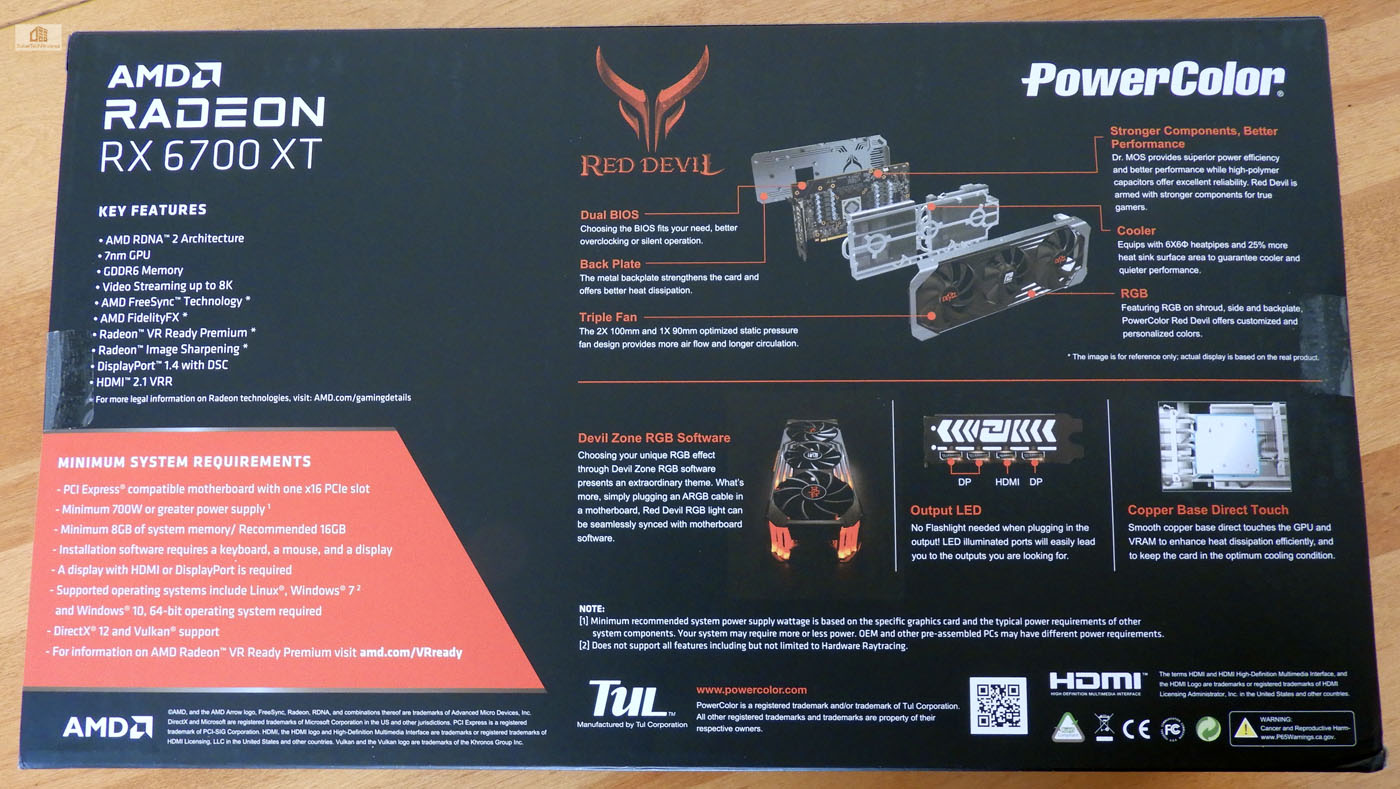 Opening its very well-padded box, we see a quick installation guide, RGB LED cable, and an invitation to join PowerColor's Devil's Club.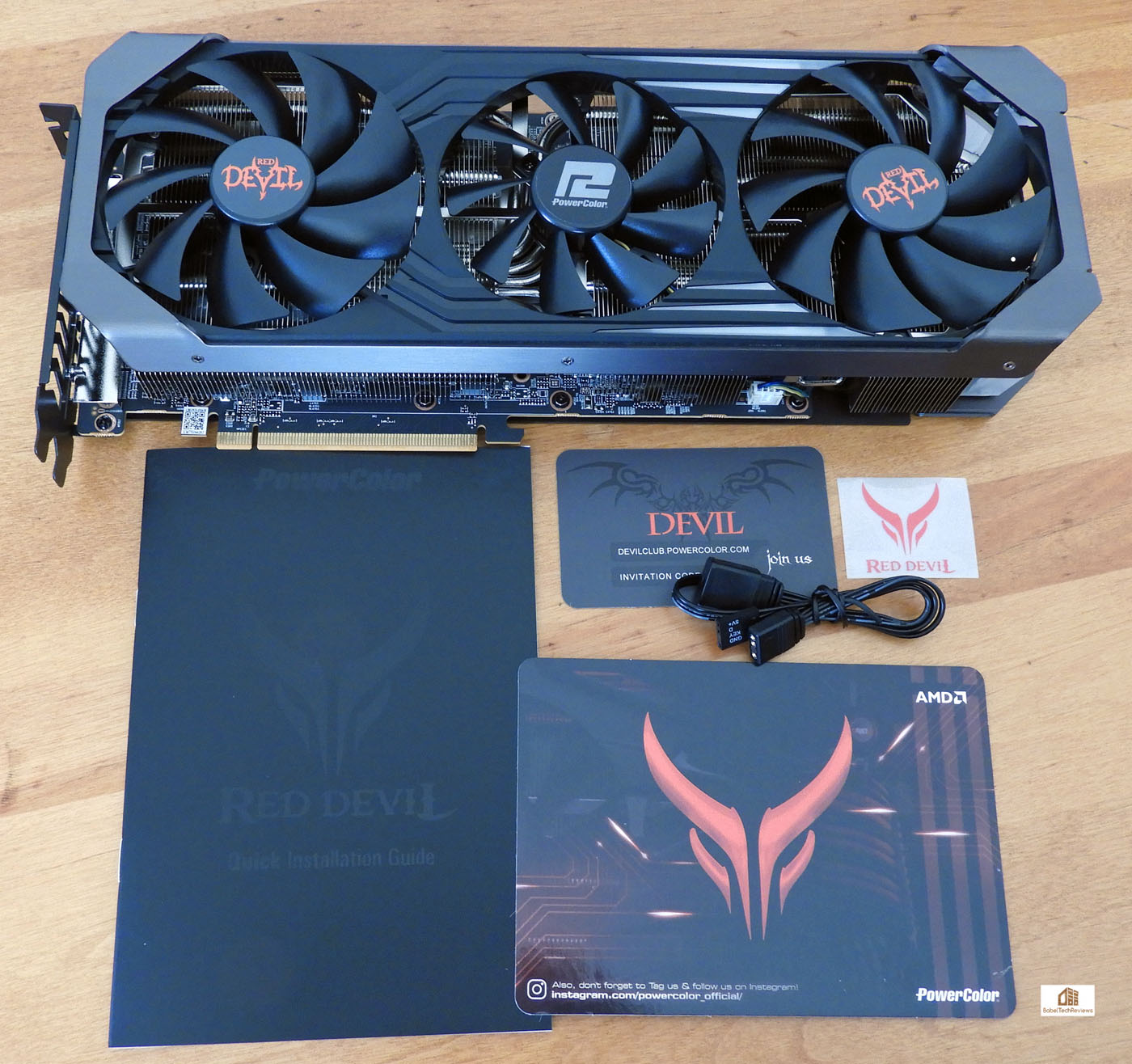 PowerColor has a nicer presentation than AMD's reference RX 6700 XT which is rather barebones.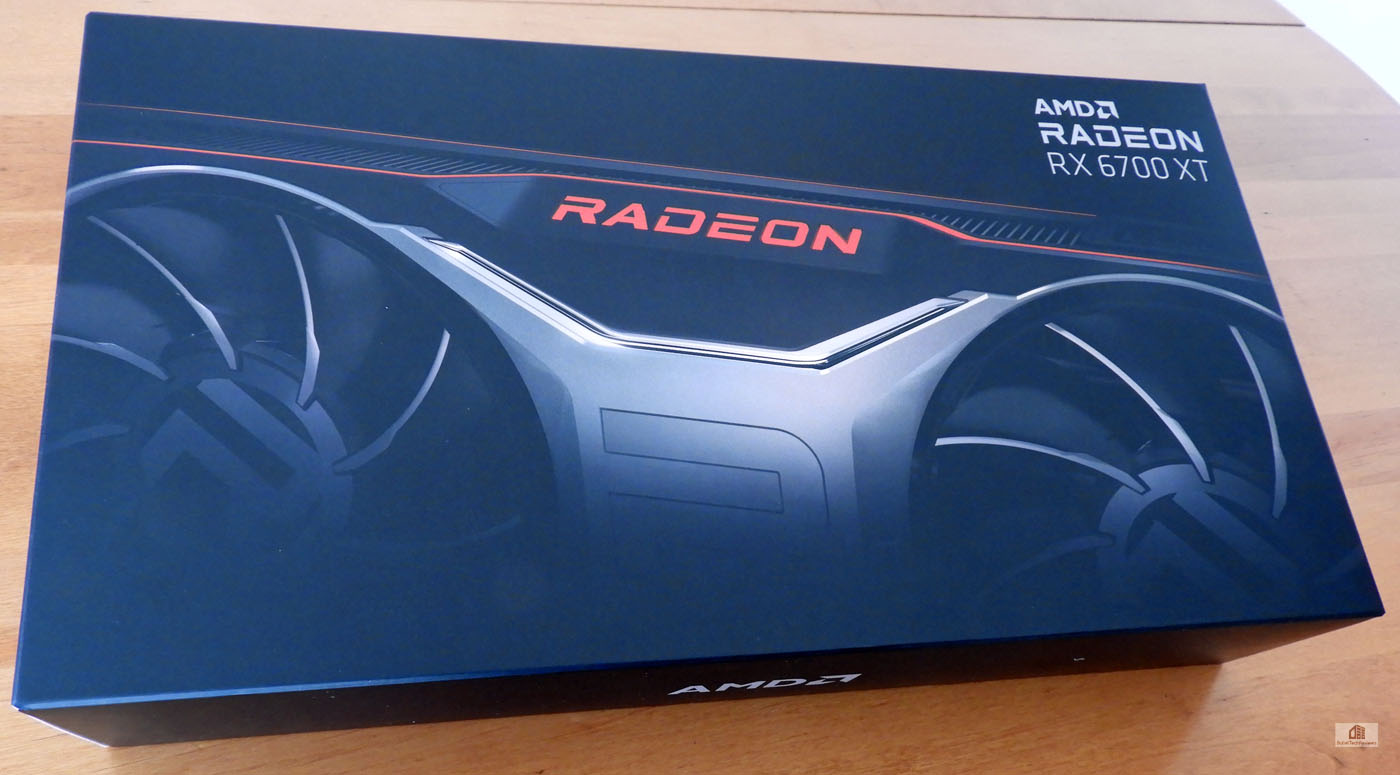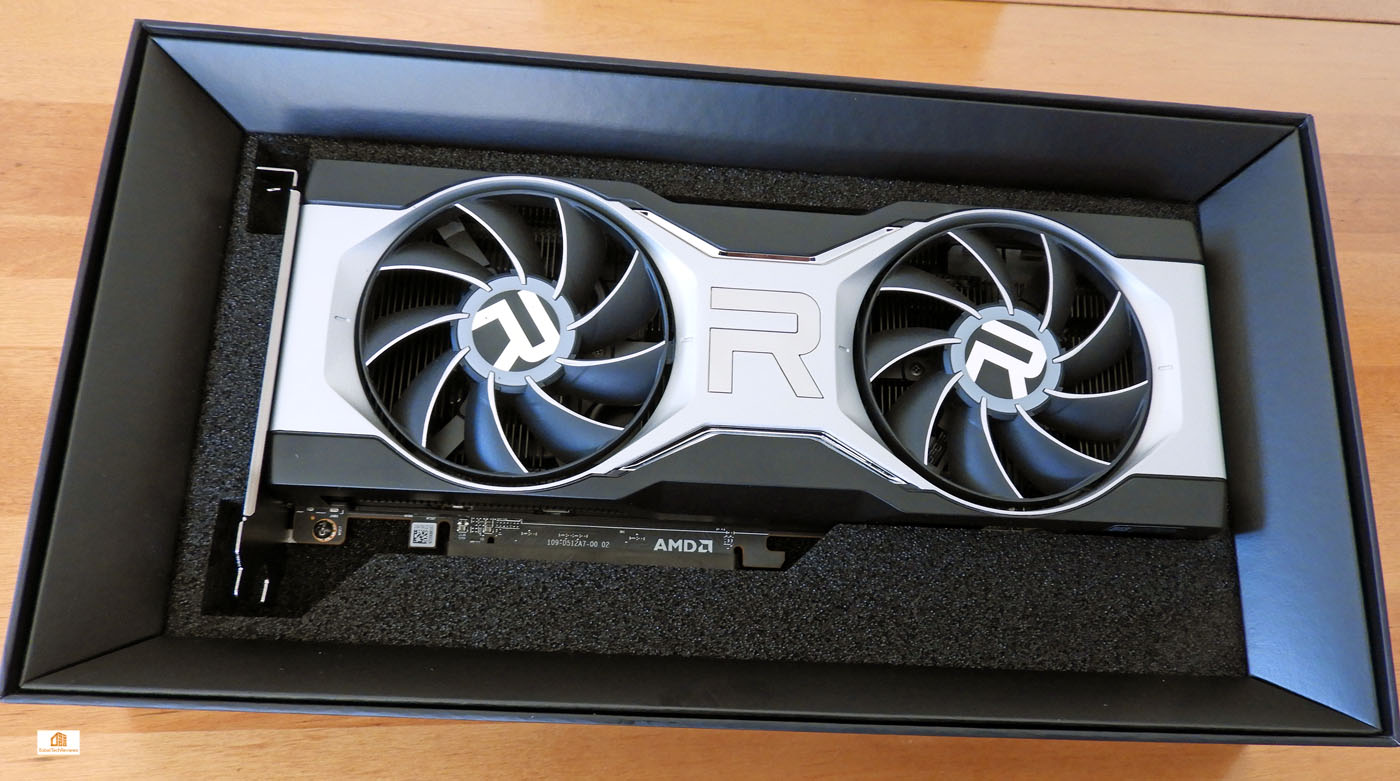 AMD directs you to their website for installation instructions while PowerColor includes detailed instructions.

The Red Devil RX 6700 XT is a large tri-fan card in a 2.5 slot design which is quite handsome with PowerColor's colors and even more striking with the RGB on. Here is the Red Devil next to a reference RX 5700 XT and flanked on both sides by a RTX 3060 Ti FE and a RTX 3070 FE to show how much larger and beefier a card it is than the other three cards.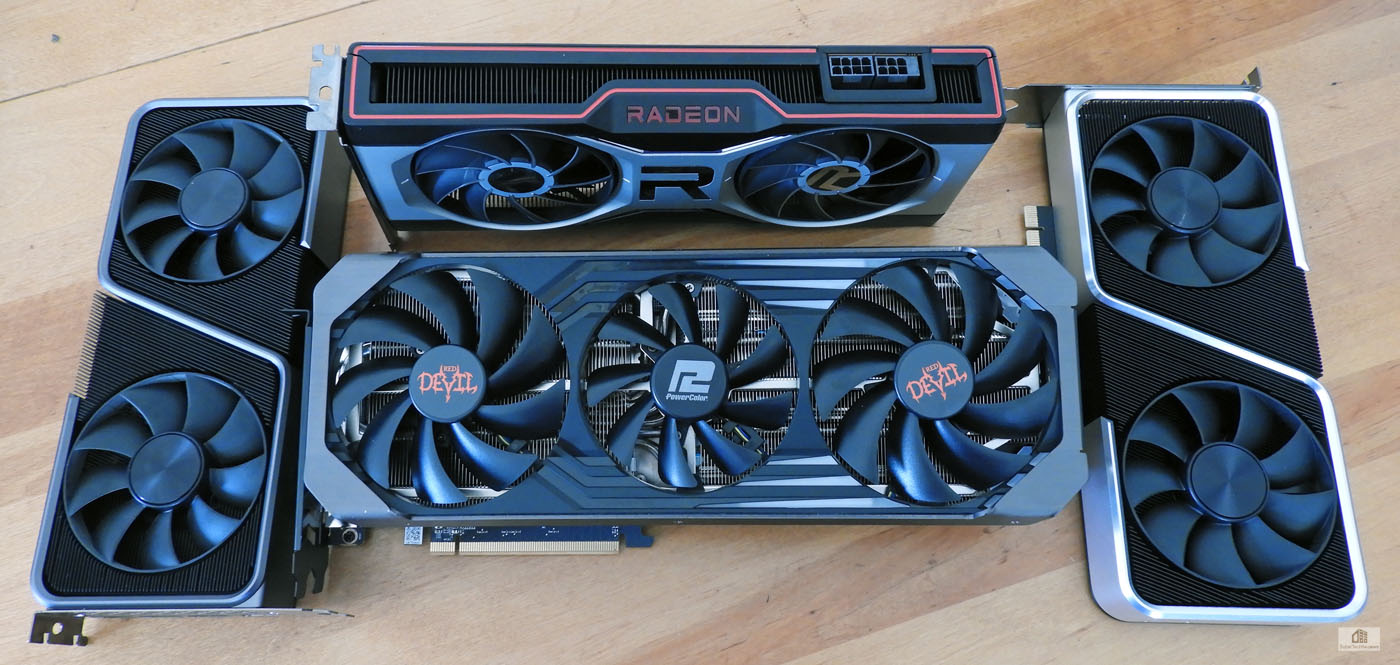 The Red Devil uses two 1×8-pin PCIe connections while the reference version uses 1×8-pin and 1×6-pin.

Looking at the other edge, we can see it is all heatsink fins for cooling as is typical of Red Devil cards.

Below, the PowerColor Red Devil RX 6700 XT's sturdy backplate features a stylized custom devil symbol that lights up in the color of your choice if synced, red being the default. There is also a switch to choose between the default overclock (OC) BIOS and the Silent BIOS.  We didn't bother with the Silent BIOS but it is good to have in case a flash goes bad.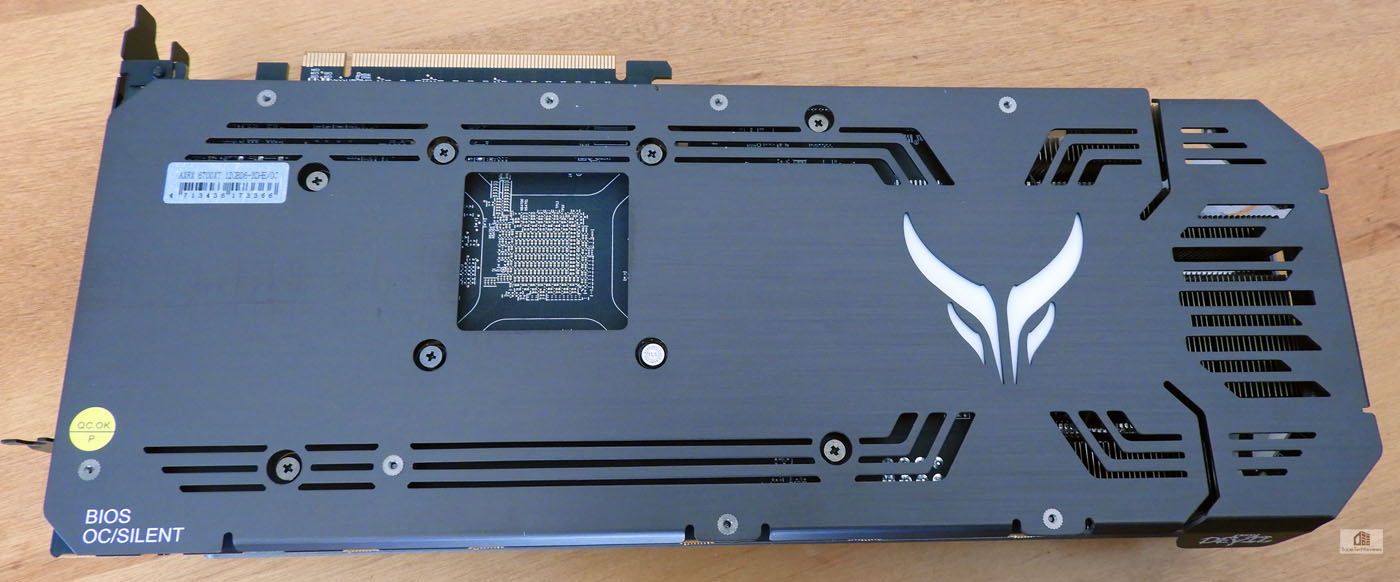 Compare with the reference RX 6700 XT backplate which is rather plain-Jane.
The Red Devil's RX 6700 XT's connectors include 2 DisplayPorts, 1 HDMI connection, and a USB Type C connector.  There is an LED that illuminates this panel for making easier connections in the dark.
It shares the same IO connectors with the reference RX 6700 XT below, but the Red Devil has a better system exhausting hot air out of the back of the PC.
The specifications look good and the Red Devil itself looks great with its default RGB bright red contrasting with the black backplate and its aggressively lit-up end perhaps is stylistically reminiscent of an automotive grill.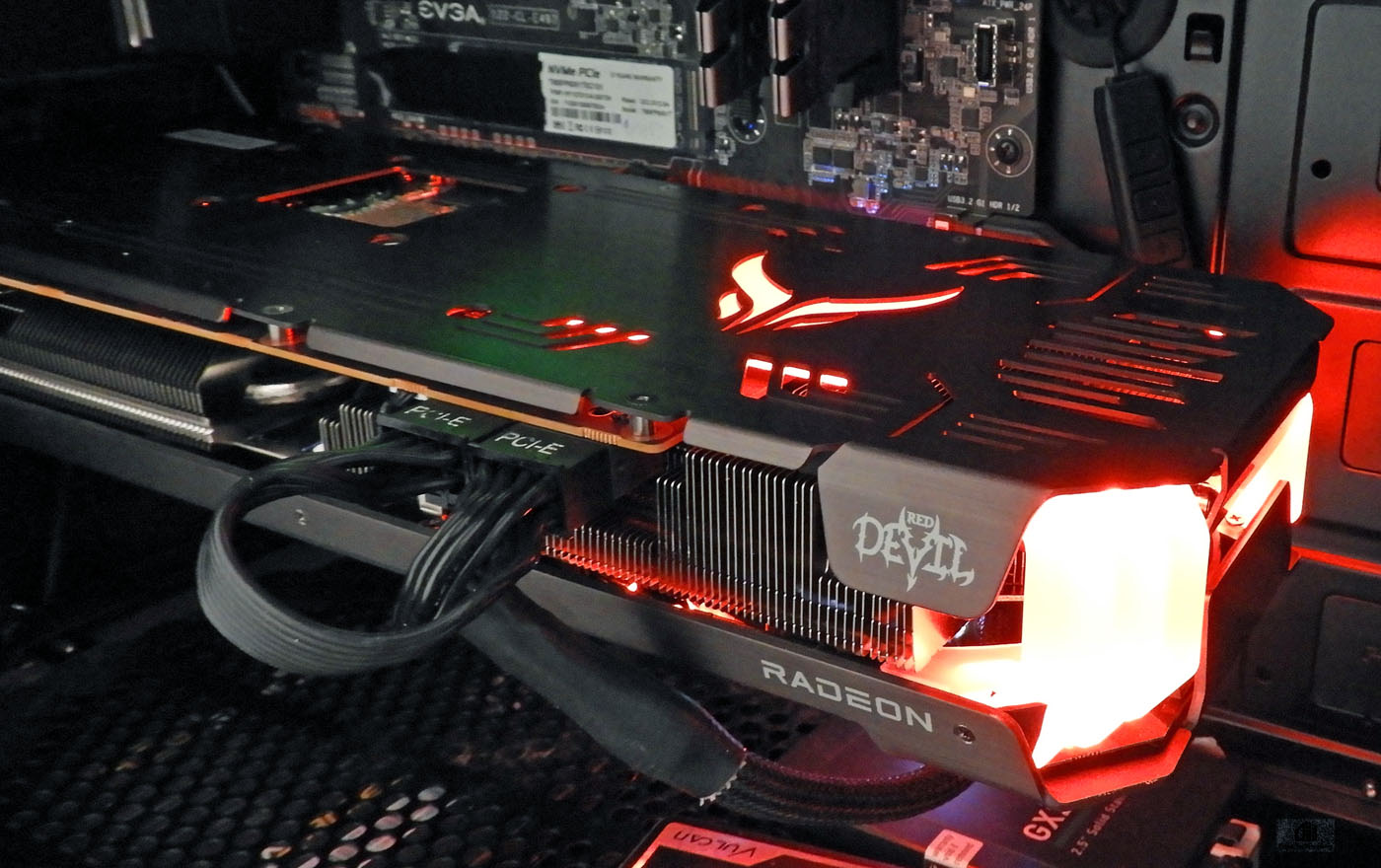 Unlike with the reference version that only lights up the logo, you may also enhance and coordinate the RGB colors by connecting to the motherboard using a supplied aRGB (5v 3-pin) connector using the DevilZone RGB software.  It looks awesome.
Let's check out its performance after we look over our test configuration and more on the next page.