Intro
 The PowerColor Red Devil RX 6700 XT takes on the Reference RX 6700 XT & the RTX 3070 & RTX 3060 Ti in 35 Games
The Red Devil RX 6700 XT arrived at BTR for evaluation from PowerColor as a 12GB vRAM-equipped card last week with no manufacturer recommended (SEP/MSRP) pricing.  We have been comparing it with the just released $479 RX 6700 XT reference card from AMD, and also versus the GeForce $499 RTX 3070 Founders Edition (FE) and the $399 RTX 3060 Ti (FE) using 35 games, GPGPU, workstation, SPEC, and synthetic benchmarks.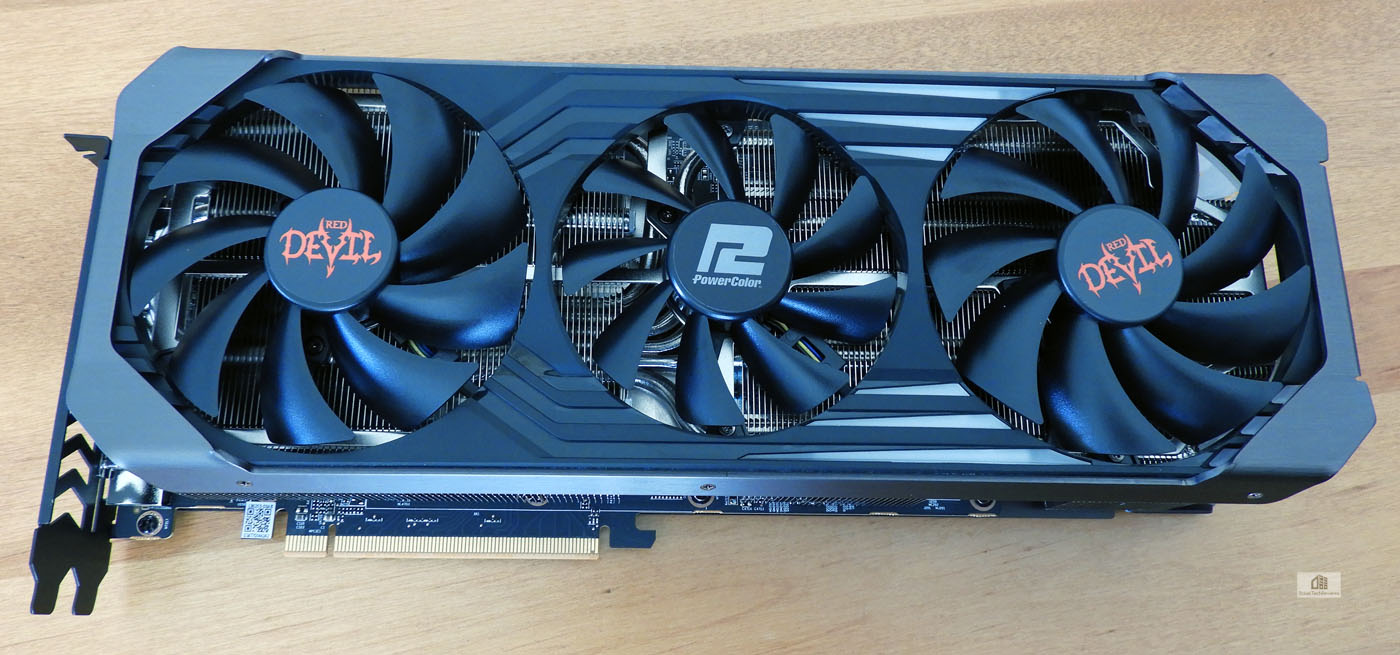 We will also compare the performance of these competing cards with the RX 6700 XT's bigger brother, the RX 6800; with its predecessor the RX 5700 XT Anniversary Edition (AE); and also with the $329 RTX 3060; but especially versus the RTX 2060 and the GTX 1060/6GB to see how older cards fare to complete BTR's 9-card Big Picture.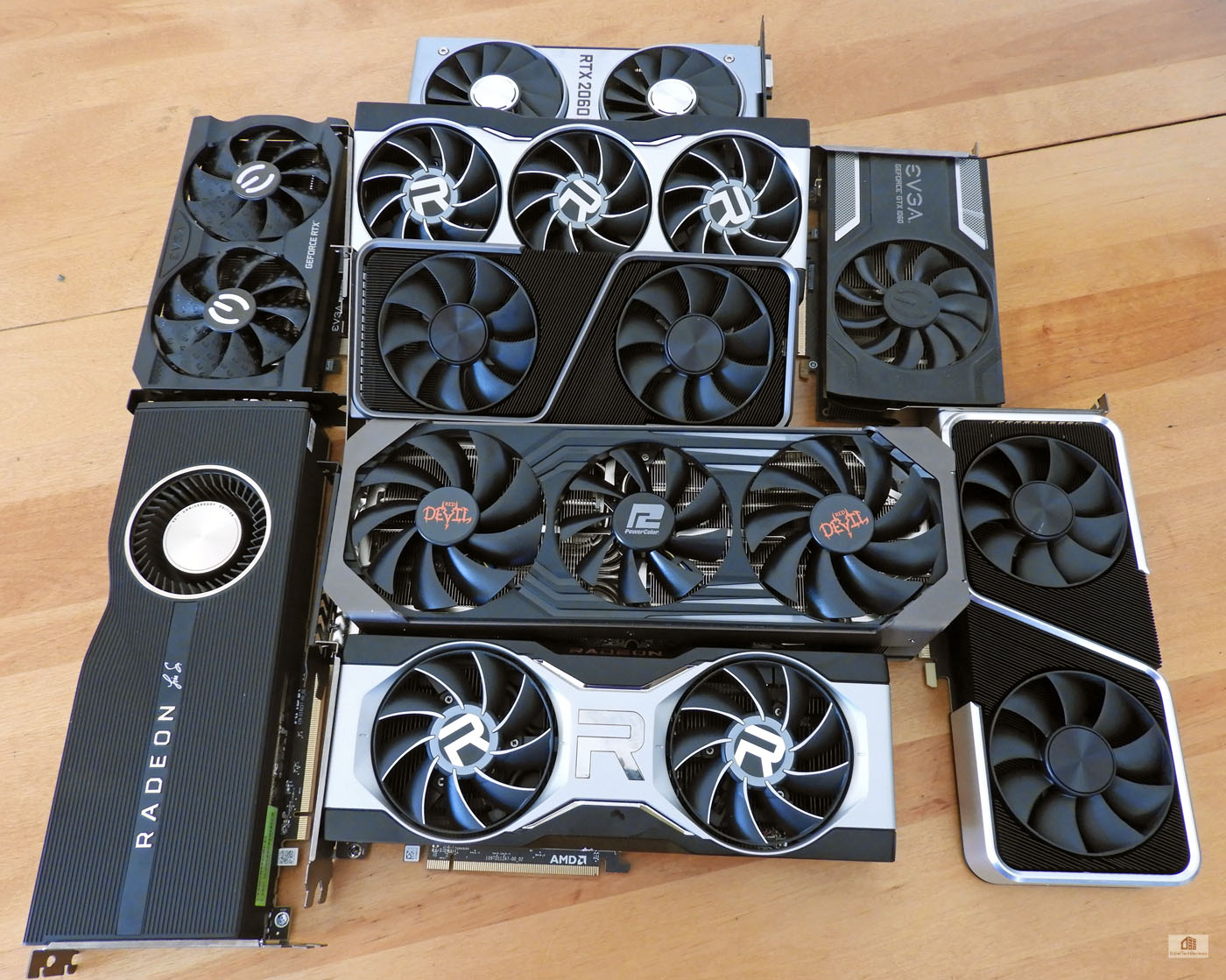 The Red Devil RX 6700 XT is factory clocked higher than the reference version (below) using its OC BIOS.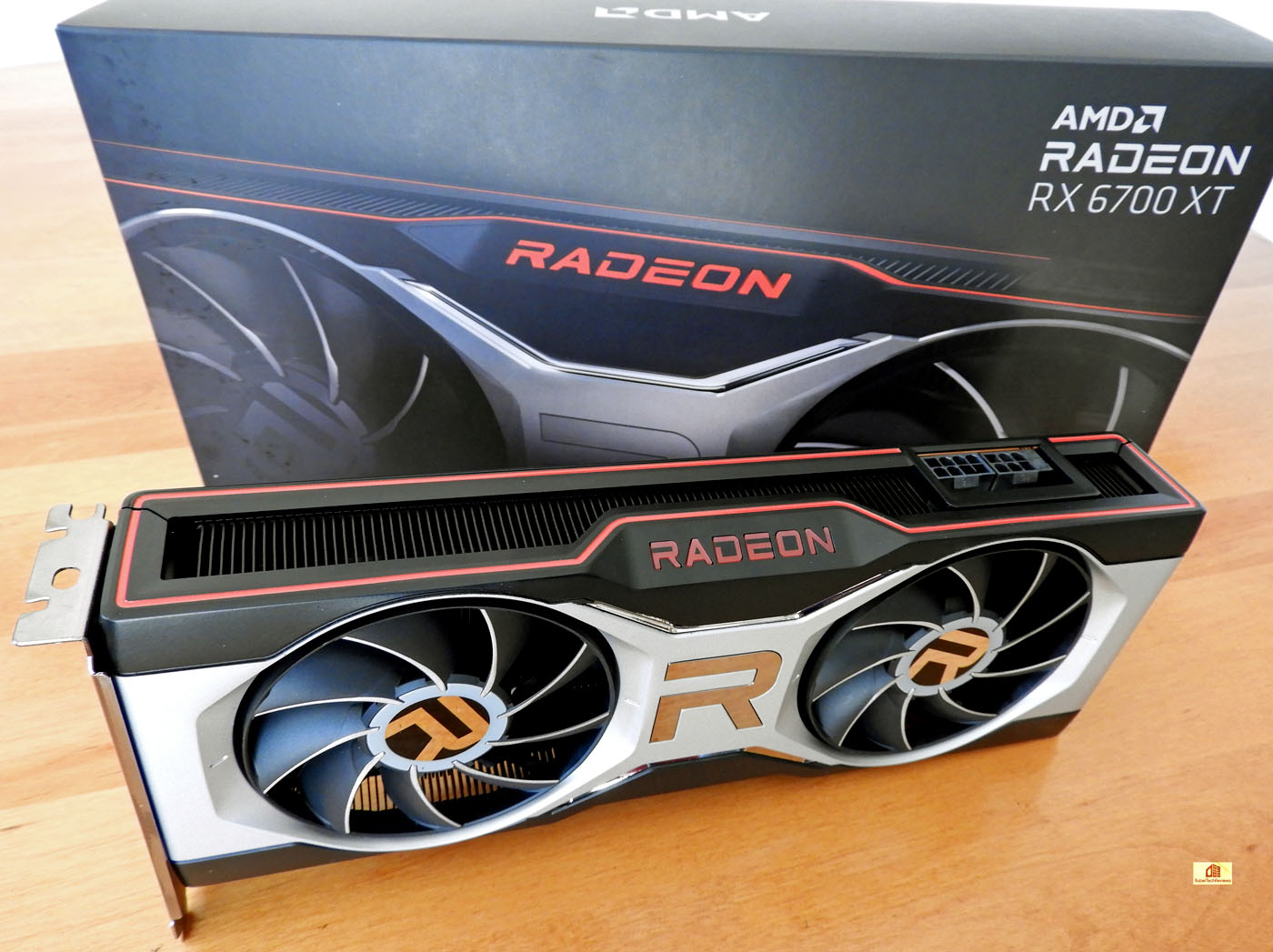 According to its specifications, the Red Devil RX 6700 XT can boost up to 2622MHz out of the box or 41MHz higher than the reference RX 6700 XT which clocks to 2581MHz.  It also looks different from older generation classic Red Devils, arriving in a more neutral gray color instead of in all red and black.  The Red Devil RX 6700 XT features a RGB mode whose LEDs default to a bright red which may be customized by PowerColor's DevilZone software.
The Reference and Red Devil RX 6700 XT Features & Specifications
First let's look at the reference RX 6700 XT specifications compared with its predecessor, the RX 5700 XT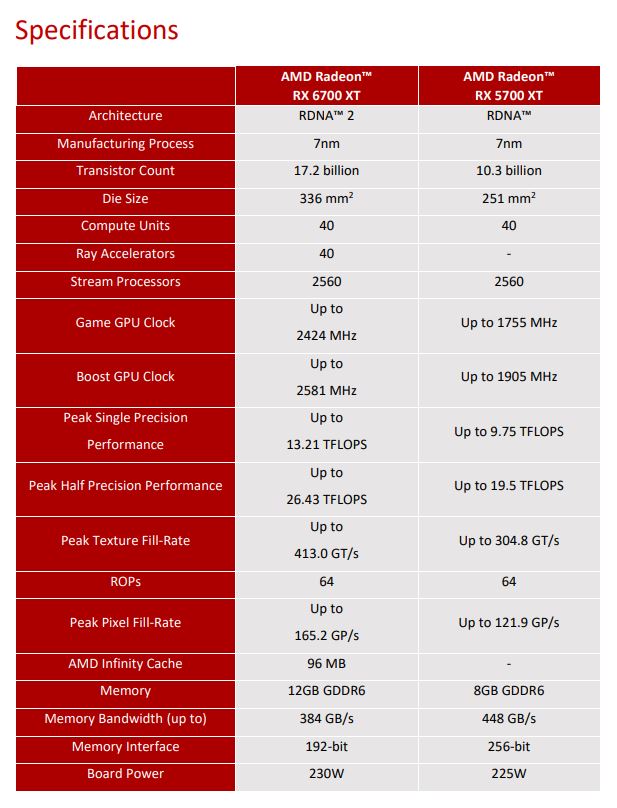 From what we can see from the specifications, the new card should be solidly faster than its predecessor.
Here are the Red Devil RX 6700 XT specifications according to PowerColor:
Specifications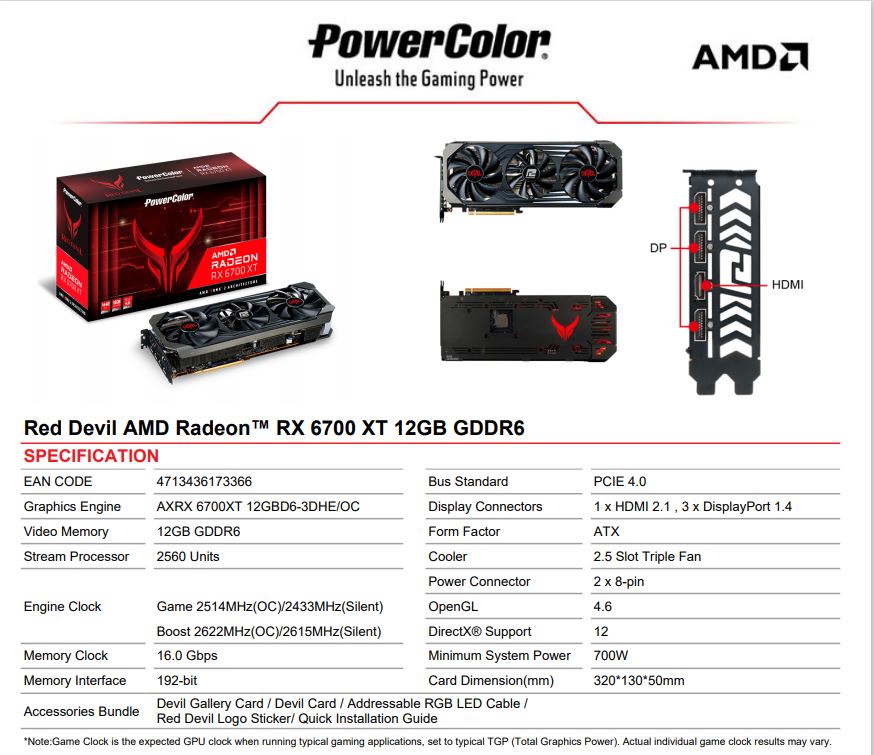 Features
Here are the Red Devil RX 6700 XT features.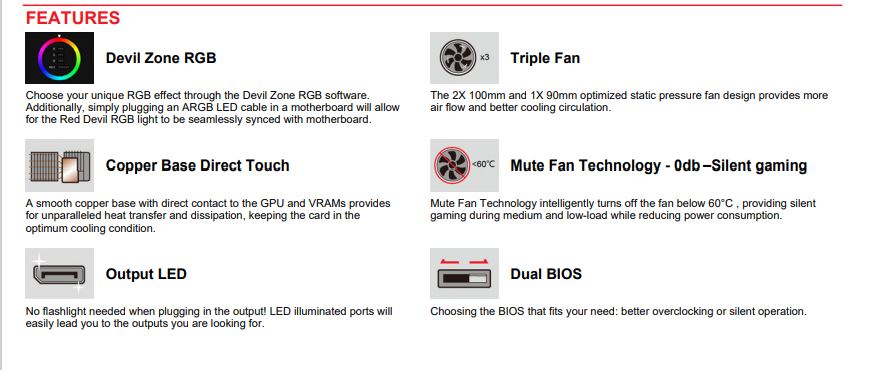 Additional Information from PowerColor
The card has 2 modes, OC and Silent 203W / 186W Power target. There's a bios switch on the side of the card. We designed this card to be very quiet, even on performance mode is considerably quieter than reference board but we also advise to try the silent mode as it's truly whisper quiet, with a normal case with a optimal airflow, you most likely see the card run around 1000 Rpms under this mode.
The board has 12 Phases (10+2 Dr.Mos) VS the 9 (7+2) Phase VRM design on the reference design meaning is over spec'd in order to
deliver the best stability and overclock headroom, not only capable of well over 250w but by having such VRM it will run cooler and last longer.
DrMos and high-polymer Caps are used on our Design, no compromises.
Our cooler features 2 x 100mm with a center 1x90mm fan, all with two ball bearing fans with 6 heat pipes 6Φ across the high density heatsink with coper base. As you might notice the PCB is shorter than the cooler, this design is a continuation of what we already implemented in many generations previously and just now has become almost a industry standard.
RGB is enhanced, Red Devil now connects to the motherboard aRGB (5v 3 pin connector).
Red Devil has Mute fan technology, fans stop under 60c!
The ports are LED illuminated. Now you can see in the dark where to plug.
The card back plate does not have thermal pads but instead we did cuts across the backplate for the PCB to breath, which under high heat scenarios is more beneficial than having thermal pads as the back plate can become a heat trap.
Copper Base Direct Touch – A smooth copper base with direct contact to the GPU and VRAMs provides for optimized heat transfer and dissipation
Buyers or Red Devil Limited edition will be able to join exclusive giveaway as well access to the Devil Club website. A membership club for Devil users only which gives them access to News, Competitions, Downloads, and most important, instant support via Live chat.
The Big Navi 2 Radeon 6000 family
The reference Radeon 6700 XT at $479 competes with the RTX 3070 FE ($499) and is priced $20 lower, but it sits $80 higher than the RTX 3060 Ti ($399).  This should tell us that it is expected to trade blows with the RTX 3070, but be solidly faster then the RTX 3060 Ti.
The RX 6800 at $579 competes below the RX 3080 at $699 while the RX 6900 XT at $999 is AMD's flagship and sits below the $1499 RX 3090.  Of course, as PowerColor would have us understand, none of these "suggested" prices have any meaning to gamers currently because of the supply issues and extreme demand caused by the dual pandemics – COVID 19 and cryptocurrency mining.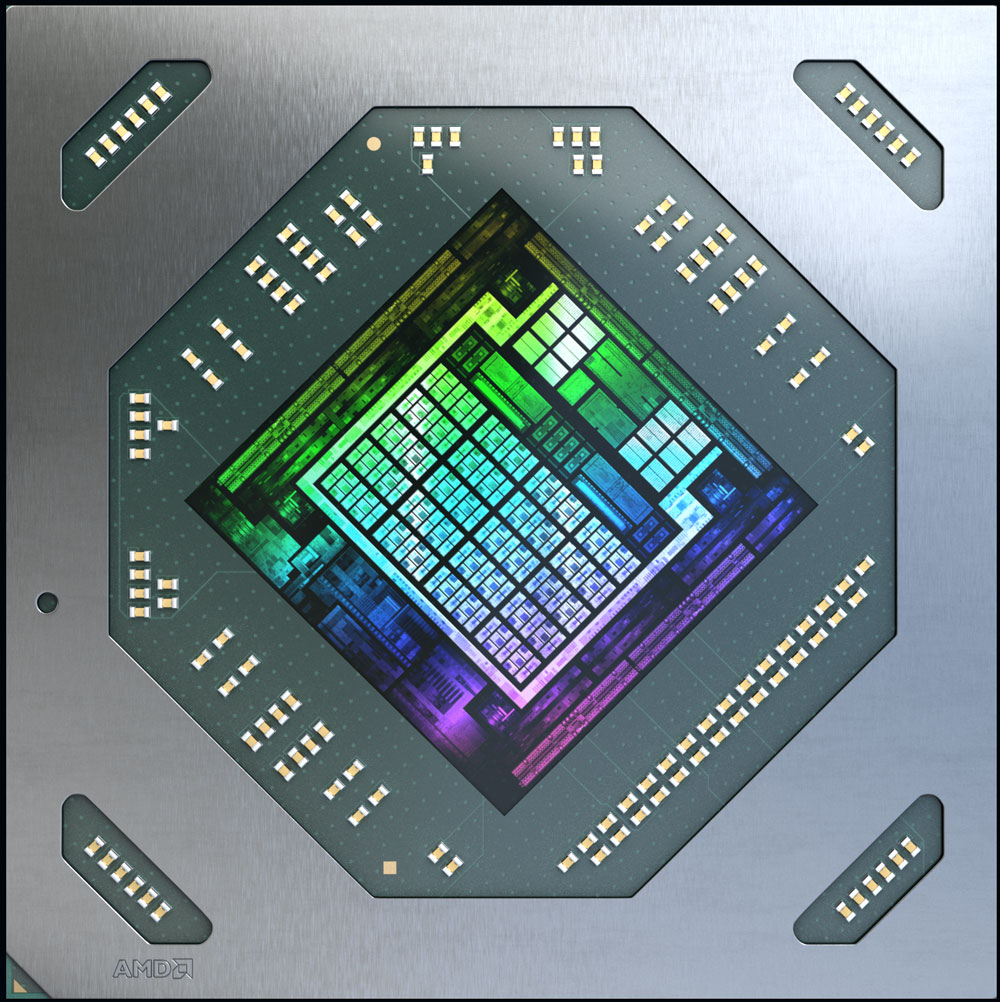 Above is a die shot of the GPU powering the Radeon RX 6700 XT courtesy of AMD.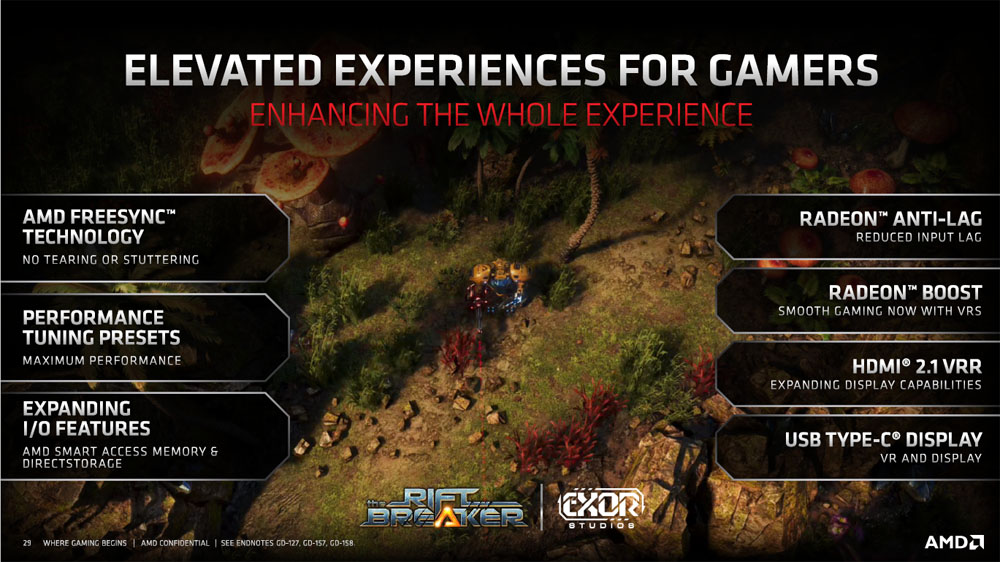 AMD has their own ecosystem for gamers and many unique new features for the Radeon 6000 series.  However, the above slide from AMD does not mention two very important features – the Infinity Cache and Smart Access Memory.
Infinity Cache & Smart Access Memory
AMD's RDNA 2 architecture includes the Infinity Cache which alters the way data is delivered to GPUs. This global cache allows fast data
access and increases bandwidth with higher performance and better power efficiency.  This highly optimized on-die cache uses 96MB of AMD Infinity Cache delivering up to 2.5x the effective bandwidth compared to 256-bit 12Gbps GDDR6.
Unfortunately, BTR uses Intel's latest 10th generation flagship CPU, the i9-10990K which does not have this cache available so our results will probably be lower than what a gamer using the Ryzen 5000 platform will see.  In addition, we don't have Smart Access Memory.
AMD's Smart Access Memory is a new feature for the Radeon RX 6000 Series graphics cards that enables additional memory space to be mapped to the base address register resulting in performance gains for select games when paired with an AMD Ryzen 5000 Series processor or with some Ryzen 3000 series CPUs.  Using PCIe, the Base Address Register (BAR) defines how much GPU memory space can be mapped.  Until now, CPUs can only access a fraction of GPU memory, often limited to 256MB. With less efficient data transfer, performance is restricted.
NVIDIA has worked with its partners and with Intel to enable Resizable BAR which currently is enabled on the EVGA Z490 FTW motherboard but only works with selected games and with the RTX 3060 for now.  When we tried to enable it for the RX 6700 XT, our PC refused to boot.  So we had to disable it and test all of our video cards and games without Resizable BAR limiting the RX 6700 XT's performance.
Last Friday, AMD explained that we would have to do a clean installation of Windows 10 if we wanted to use it, but we simply had no time.  Here are their instructions for enabling Resizable BAR for our Intel Z490 motherboard that we shall follow for our future reviews:
If you would like to enable Resizable BAR, we recommend re-installing Windows 10 with these steps:
Open the BOOT menu and select CSM (Compatibility Support Module)
Set this value to DISABLED
Open the ADVANCED menu and choose PCI Configuration
Set Above 4G Decoding to Enabled
Set Re-Size BAR Support to Enabled
Save your changes and install Windows 10
So our performance results may be lower for selected games that can take full advantage of Resizable BAR or Smart Access Memory.  Hopefully we will upgrade to a Ryzen 5950X when they become available at a reasonable price and we will retire our i9-10900K.  We already are very unhappy with being limited to PCIe Generation 3 using fast SSDs just because Intel chose to hold back the feature until their upcoming 11th generation.
The Test Bed 
BTR's test bed consists of 35 games and 3 synthetic game benchmarks at 1920×1080 and 2560×1440, as well as SPEC, Workstation, and GPGPU benchmarks.  Our latest games include Hitman 3, Cyberpunk 2077, DiRT 5, and Godfall.  The testing platform uses a recent installation of Windows 10 64-bit Pro Edition, and our CPU is an i9-10900K which turbos all 10 cores to 5.1/5.0GHz, an EVGA Z490 FTW motherboard, and 32GB of T-FORCE Dark Z DDR4 at 3600MHz. The games, settings, and hardware are identical except for the cards being compared.
First, let's take a closer look at the new PowerColor Red Devil RX 6700 XT which we shall compare with the reference RX 6700 XT.