Conclusion
The Conclusion
The Red Devil RX Vega 56 improves significantly over the reference version in every way. Originally, our reference RX Vega 56 throttled badly until we set its fan to an irritating 100% which this PowerColor version will probably match in performance with its Silent BIOS. We also got into a lot of trouble with the memory overclock of our reference RX Vega 56, and after one hard crash, it would never overclock again although it ran OK at stock settings.


We are confident that PowerColor has fixed the issues of the reference RX Vega 56 with the Red Devil version, and if overclocking is allowed, it should overclock reasonably well as it has a much better 12 phase power delivery system and awesome tri-fan cooling. But one potential issue we see is one of pricing. RX Vega video cards have been continuously in very short supply apparently partly due to mining demands, and they have rarely been available for their suggested pricing of $399, instead often being offered for well over $650. In contrast, you can easily get a faster GTX 1070 Ti starting at $450.
It going to depend on reasonable pricing and on reasonable availability before we can give a recommendation to the RX Vega over a GTX 1070 Ti unless a gamer prefers AMD or is locked into the AMD ecosystem with a FreeSync/2 display. However, we can give our highest recommendation to a PowerColor RX Vega 56 over a reference Vega 56 without any hesitation as PowerColor has done an admirable job of addressing the reference version's faults with an beautiful card that is well-designed and solidly-built.
It will be interesting to see if anything changes when we max out our overclocks and compare the GTX 1070 Ti with the PowerColor RX Vega 56 in a future evaluation. At that point, we shall see if there is good availability and we will revisit and make our final recommendations then.
Let's sum it up:
PowerColor Red Devil RX Vega 56 Pros
The PowerColor Red Devil RX Vega 56 is faster than the reference RX Vega 56 by virtue of a superb 3-fan triple-slot cooling system that keeps the GPU cool and does not throttle. By extension, the Red Devil RX Vega 56 should be only slightly slower than the RX Vega 64 reference version and much quieter under load.
The power delivery is a beefy 12 phase design which should allow for stable overclocks.
The Red Devil RX Vega 56 has a very nice 3-fan custom cooling design that is very quiet on Silent BIOS and reasonable on Standard.
Three BIOS give the enthusiast a choice of quiet and slightly lower clocks, or louder with higher clocks. And if one BIOS is corrupted by overclocking, it is easy to recover the BIOS.
FreeSync eliminates tearing and stuttering and FreeSync 2 has even better results.
The Red Devil RX Vegas use HBM2 which are not found on any other consumer-level video card, and they are good for compute and for crypto-currency mining.
PowerColor Red Devil RX Vega 56 Cons
The Red Devil is a very large and heavy video card that may not fit in all cases. PowerColor recommends a 650 W PSU as a minimum with 2×8-pin PCIe connectors.
Power draw is very high and it produces a lot of heat compared with competing NVIDIA cards.
Pricing and availability. We just don't know at this time how much the Red Devil RX Vega 56 will cost or when it will be generally available or if mining demands will push the price up as it has done with the reference versions.
We cannot comment on the Red Devil's ultimate overclock as we did not test it yet. And we have a difficult time recommending the PowerColor Red Devil RX Vega 56 over a readily available $450 GTX 1070 Ti when we have no idea what its pricing or availability will be. However, we can easily recommend the Red Devil RX Vega 56 highly over a reference RX Vega 56 or even over a RX Vega 64 if the pricing is close. The PowerColor card is a much better-built video card that is designed to run cool and quiet unlike the reference version which throttles when it gets hot.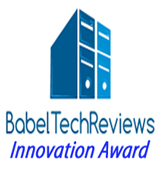 PowerColor has taken the Vega 56 design as far as it can go with air cooling, and they have given their best for enthusiasts using the Red Devil design. It is a premium video card in every metric; solidly built, and with 3 years of PowerColor's support and service. We would like to award the Red Devil RX Vega 56 the BabelTechReviews Innovation Award.
The Red Devil RX Vega 56 may be a good deal for those who game at 2560×1440 with a FreeSync/2 display, and it may be a good alternative to the GTX 1070 Ti for those who prefer AMD cards if the pricing and availability are reasonably good. It may also be a good investment for gamers who also mine crypto-currency. Unfortunately, we cannot give our usual verdict now without knowing the pricing of the Red Devil RX Vega 56. Pricing is a very important variable that is missing at this time of posting.
UPDATE: PowerColor contacted us with suggested pricing for the Red Devil RX Vega 56 at $599 and for the Red Devil RX Vega 64 at $699.
Stay tuned, there is a lot coming from us at BTR. Next up, we will continue with our Red Devil RX Vega 56, RX Vega 64, and competing NVIDIA cards, benchmarking Premium VR featuring Fallout 4 VR and ten other VR games this week. And don't forget to check out BTR forums. Our tech discussions are among the best to be found anywhere!
Happy Gaming!