PC gaming is growing partly thanks to PlayerUnknown's popular game "Battlegrounds," (PUBG) which has seen more than 25 million sales on Steam. PUBG is leading eSports gaming which is driving interest and a lot of excitement to PC gaming. BTR plans to bring you a review of this game on Monday as it has just now moved out of Early Access. Up to 100 players parachute onto an island and attempt to be the last team or last man standing to win the round. Players will scavenge for weapons and equipment while the safe area of the game's map slowly shrinks, forcing the surviving players to fight each other. And now, PUBG is now out of Early Access with a new desert map, mechanics, guns, vehicles, and much more.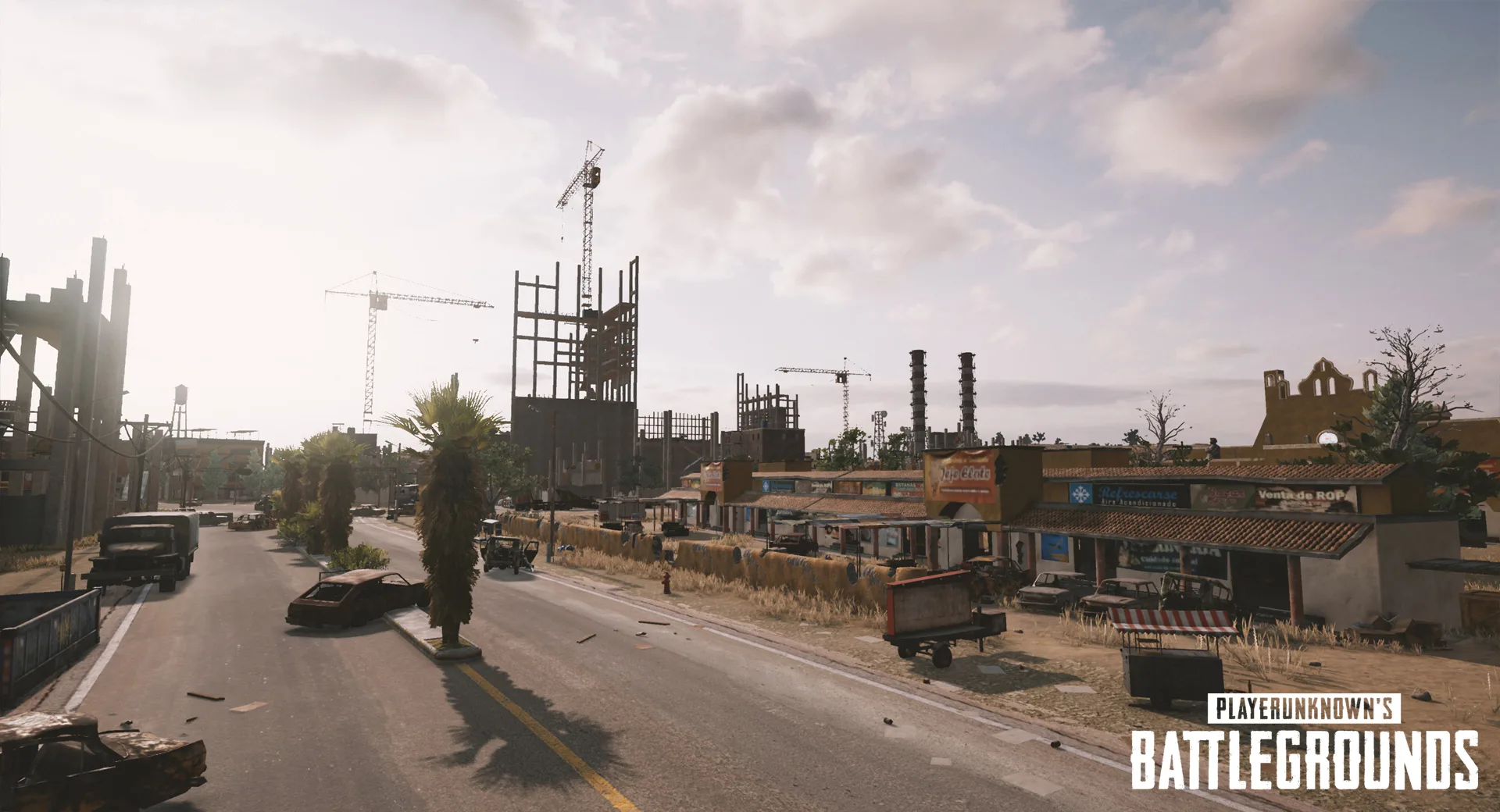 GeForce 388.71 Game Ready drivers will provide the best PUBG experience for GeForce gamers and they have a lot to look forward to. The GeForce experience can optimize settings with one click, while ShadowPlay Highlights will automatically record kills, deaths, and highlights. Best of all, NVIDIA has released their final Game Ready GeForce 388.71 driver for 2017 just in time for today's PUBG official launch. We learned that NVIDIA engineers were still working until yesterday to optimize performance for PUGB.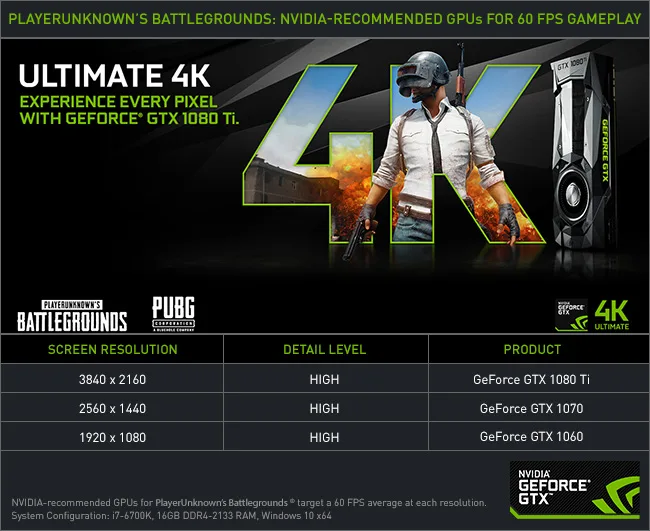 NVIDIA has identified and recommended the ideal GPUs for 60 FPS PUBG gameplay at High and Ultra settings, using resolutions ranging from 1080p to 4K. If you are playing at 4K with a brand new 4K TV, you might also want to consider BTR's recommendations for 4K gaming. We are working to bring you a review of PUBG on Monday. And we expect to also bring you a full review of "Premium" VR", featuring Fallout 4 VR, comparing the performance of NVIDIA's best gaming cards to AMD's best early next week.
Happy Gaming!