PC Gamerz Hawaii Blue Elixir Prebuilt vs a top Intel PC
This editor returned from a month-long working vacation in Honolulu last week and was able to review a PC Gamerz (PCGz) Hawaii 'Blue Elixir' prebuild while there. We met the owner, Devin Wolery, last November and were so impressed with his company, we featured it in our article about the state of PC Gaming in Hawaii.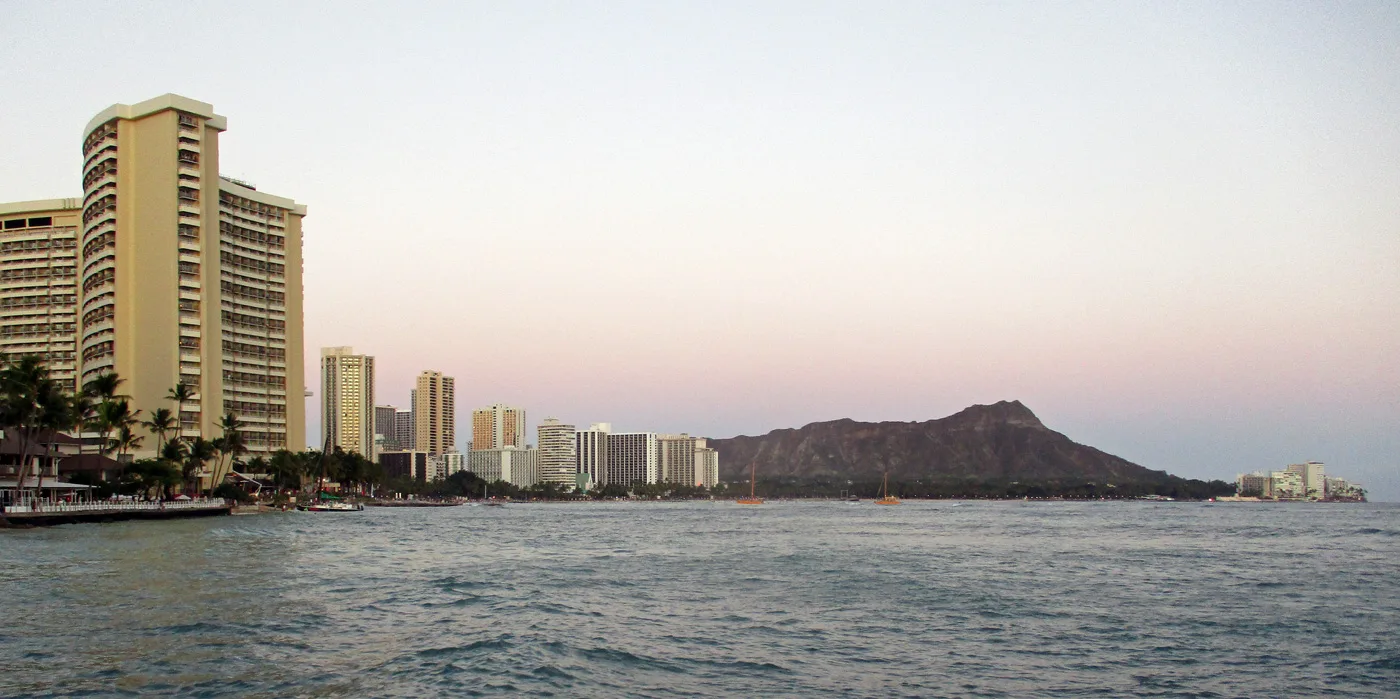 This time, we wanted hands on experience to underdstand what makes PC Gamerz prebuilt PCs different from other boutique and big box builders so that in a few short years their business increased tenfold to become one of the largest independent PC outlets in Hawaii and has attracted a fanbase of loyal customers. Since PC Gamerz is now expanding to the Mainland and internationally, it's a good time to see if they are competitive enough to compete outside of Hawaii.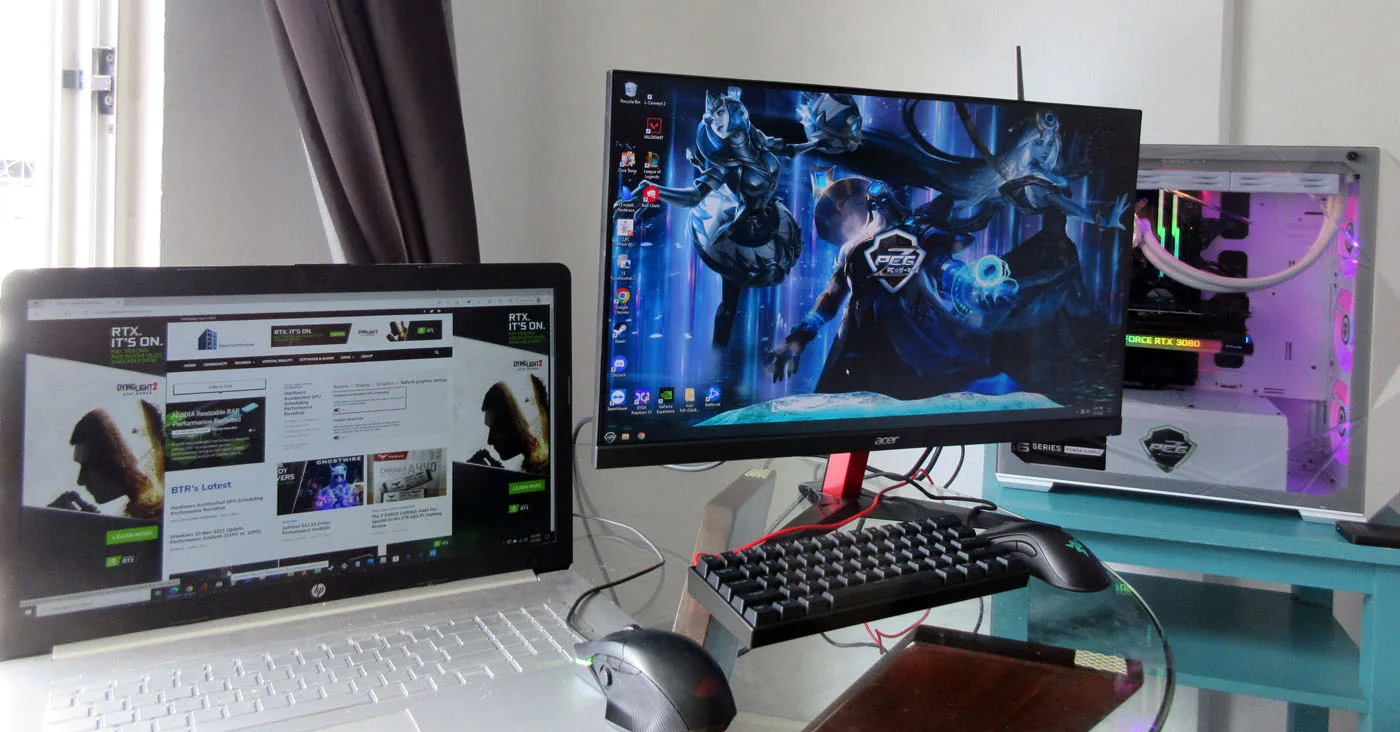 We arranged with Devin for a Blue Elixir Core i7-12700KF/DDR4/RTX 3080 FTW prebuilt and spent nearly a month playing games, benchmarking, and testing video cards with it including a review of the Hellhound RX 6650 XT against the RTX 3060 and RTX 3060 Ti. Is it worth its $3549 asking price and how does its performance compare with a no-expenses-spared i9-12900KF/DDR5/RTX 3080 Founders Edition (FE) PC?
Why a Prebuilt PC?
This editor's first and last prebuilt desktop PC was in Hawaii in 1996. We were disappointed with what we got for what we paid and within two months, we learned how to build our own. It was a overclocked Celeron 300A PC with a ATi Rage Fury 32MB video card and it blew away the prebuild for less money. Learning PC building was a major time investment, and we realize that we are the exception, not the rule.
Last week, a friend of ours emailed us to ask us what RAM and NVMe SSD upgrade would breathe life into his aging i7-4790K PC until he could afford a new build. We gave him suggestions and he ordered the parts. Well, the upgrade turned out to be more complex than he liked as he had to update his motherboard's BIOS to recognize NVMe and he didn't know anything about SATA lanes and disk management.
My friend told me he "didn't have the patience for this kind of stuff" and offered to drive 50 miles one way, pay me for my time, and have me do it for him. Gamers who lack patience, knowledgeable friends, or the time to research which parts work well together and how they interact with Windows will benefit by having a prebuilt PC where all the guesswork is taken out of their equation.
In the case of buying a PC from PCGz, expert patient support is offered by using email, the phone, Team Viewer, or Remote Assistance where the tech can even take over Windows to fix issues. This is where Prebuilts PCs shine and have value. PCGz PCs just work and no time is wasted getting right into gaming.
PC Gamerz also offers completely custom builds – made to your order – fully tested and benchmarked before shipping.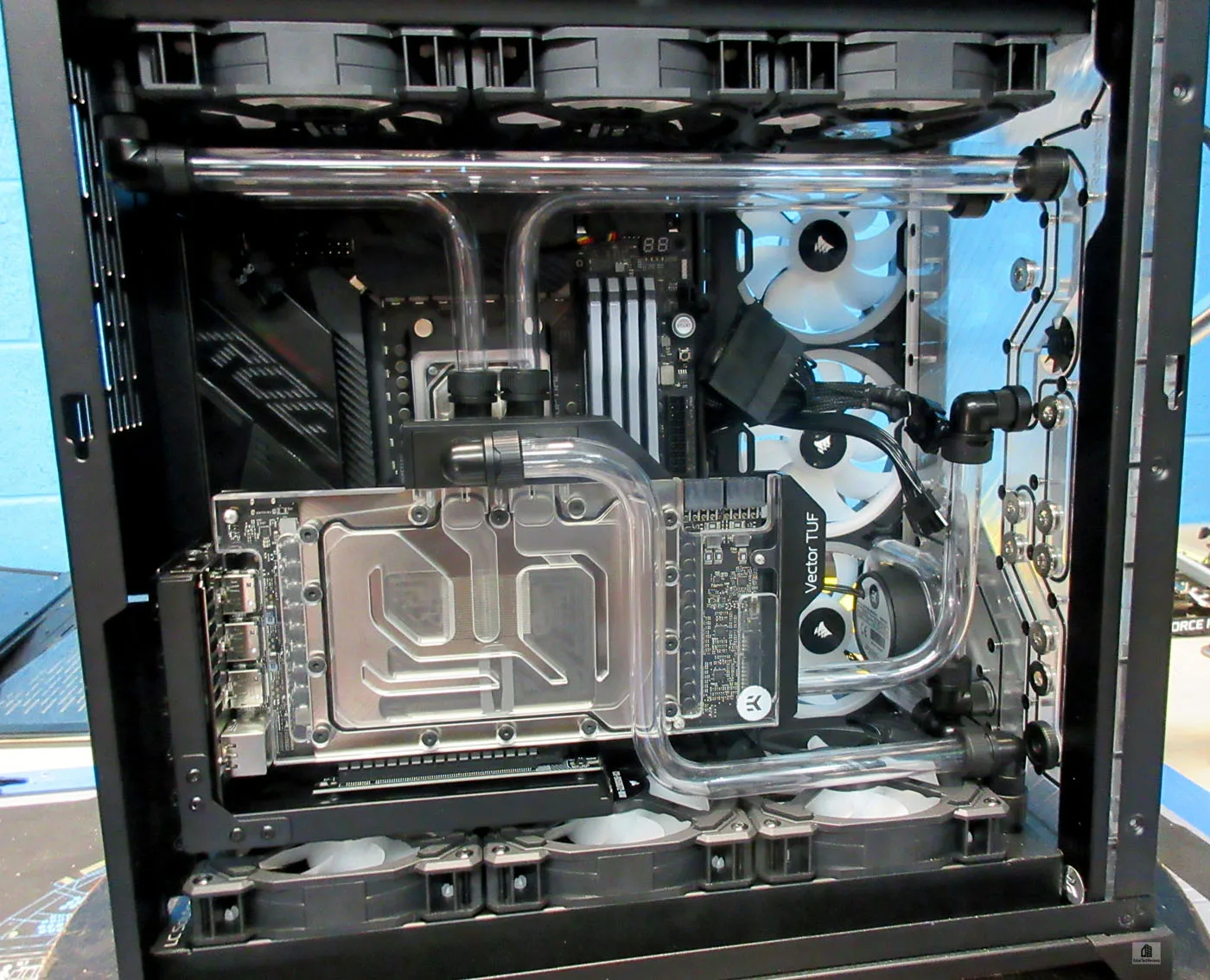 PC Gamerz 'Blue Elixir' Features & Specifications
12th Gen Intel Core i7-12700KF
ASUS TUF GAMING H670-PRO WIFI D4 motherboard
Trident Z 32GB 3600Mhz DDR4 with ARGB
Lian-Li Galahad 360 AIO Cooler
CoolerMaster TD500 Mesh White case
EVGA 850W PSU (Bronze)
Crucial P2 1TB NVMe SSD (2400MBps/1900MBps Read/Write)
EVGA RTX 3080 FTW3 12GB 1800 MHz Boost Clock/12GB 384 bit GDDR6X video card
Windows 10 Pro with optimizations
We asked why Windows 10 is being used instead of Windows 11. PC Gamerz is currently evaluating Windows 11 and will offer it later on. We are going to compare game and creative benchmarks of the Blue Elixir on Win 10 versus BTR's flagship on Win 11 for this review. In part two, we will directly compare 40 games and creative benches using the Blue Elixir on Win 10 versus a clean installation we made of Win 11 to see if there are any performance disadvantages or advantages by upgrading.
Game Ready builds – Ready to Ship Prebuilt Gaming PCs by PCGz
Built with the latest high quality components from brands like ASUS, EVGA, Lian Li, Phanteks, Fractal Design and More!
We tune and optimize all aspects of your build including latest BIOS, Windows updates, registry and startup optimizations, RAM timing, game optimizations, RGB software and more!
Extensive stress testing and benchmarks, paired with high performance game testing allows us to prepare a PC "Ready to Game", right out of the box. We analyze the metrics of the processor, graphics cards, RAM, etc. to ensure no component goes without optimization. Once all testing is complete and each PC runs smoothly, without bottlenecks/stability issues, it is ready to be received by our customers.
Supported with a comprehensive 2 year parts and labor warranty.
Responsive support that makes customers feel prioritized and understood. Each PC comes with lifetime expert technical support from our tech team with over 30 years of combined experience. We offer remote and telephone support to resolve issues as quickly and efficiently as possible.
The Test Bed
BTR's test bed consists of 35 games and 5 synthetic game benchmarks at 1920×1080 as well as SPEC, workstation, CPU, memory, and GPGPU benchmarks. Our latest games include Total War: Warhammer III, God of War, Ghostwire: Tokyo, Elden Ring, Dying Light 2 and CoD: Vanguard.
The platform we compare the PCGz Blue Elixir with is BTR's flagship PC using Windows 11 Professional: Intel Core i9-12900KF, an ASUS ROG Maximus Apex Z690 motherboard with 32GB T-FORCE DELTA 6400MHz CL40 DDR5, an RTX 3080 Ti Founders Edition (FE) overclocked +35MHz, and a T-FORCE M200 4TB USB 3.2 Gen2x2 Type-C Portable SSD that we used as game storage for both PCs. Please see the test bench configuration page for all of the details.
First, let's take a closer look at the PCGz Blue Elixir.
A Closer Look
The Blue Elixir can be shipped or picked up at the PCGz retail outlet at the Navy Mall in Salt Lake or at their Aiea warehouse. We used Lyft to transport the Blue Elixir PC and loaner ACER display to our Waikiki condo in the Cooler Master case box.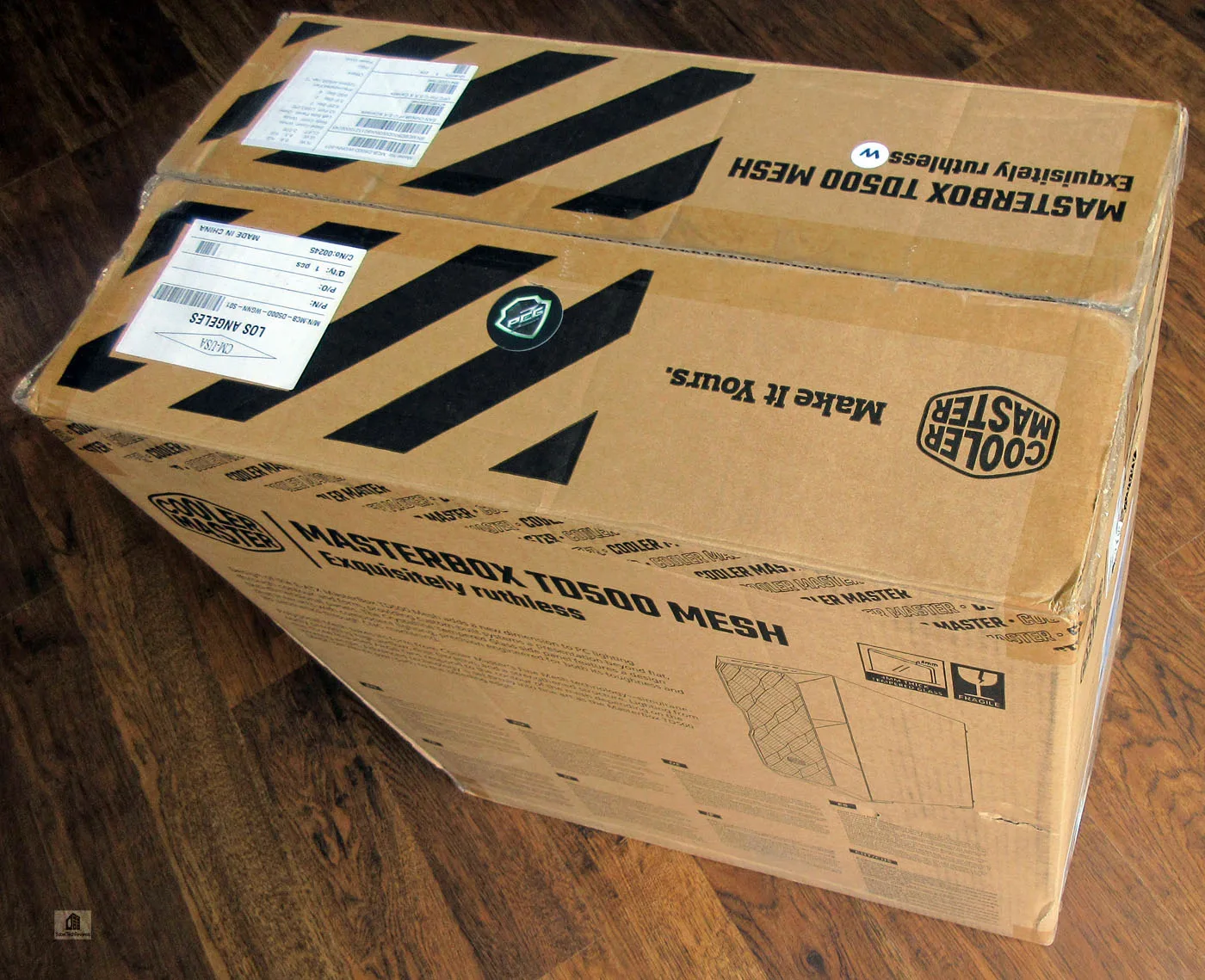 The Blue Elixir is packed inside the sturdy box, but if you order it shipped, we highly recommend buying shipping insurance. Currently, PCGz is offering a $50 coupon for shipping to the Mainland. You can expect to pay $125-$150 for shipping depending on where you live without the discount coupon.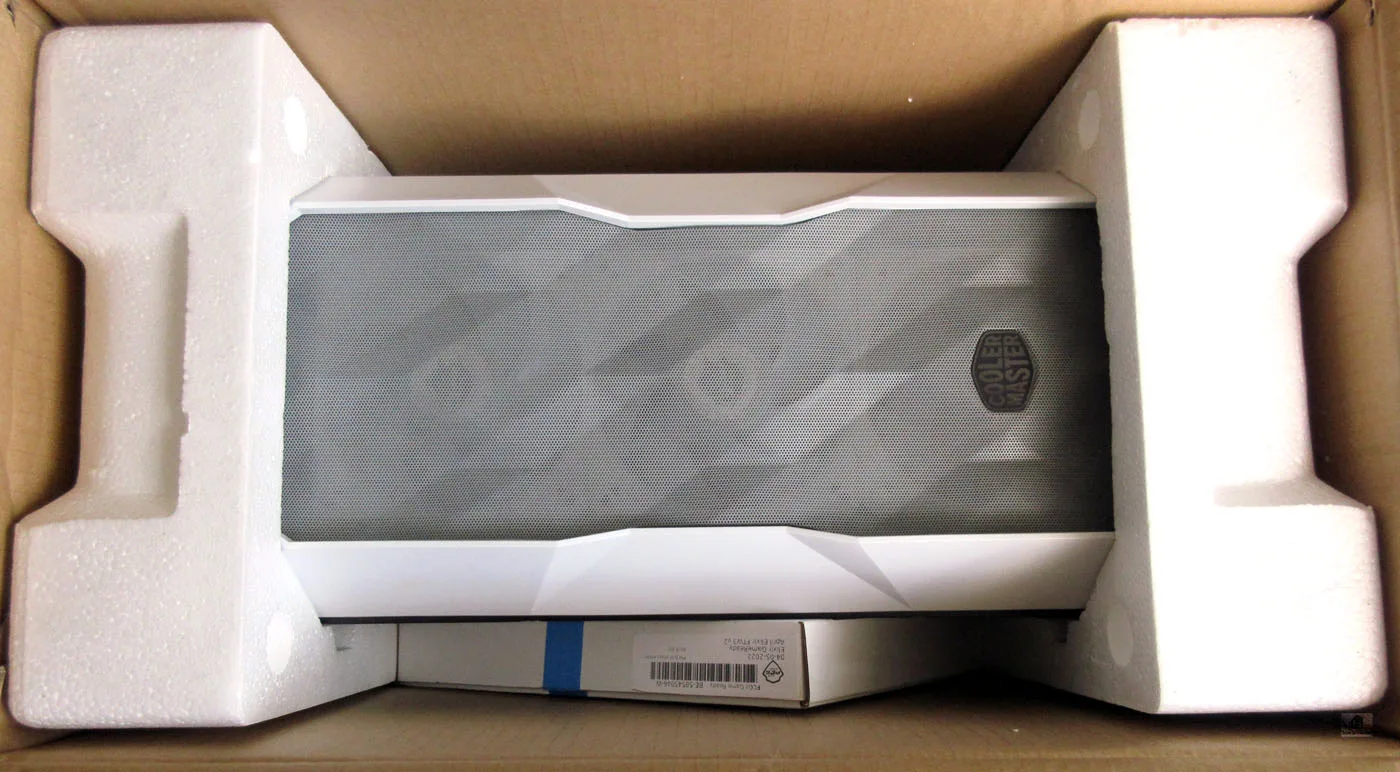 Opening the case box, we see an accessory box.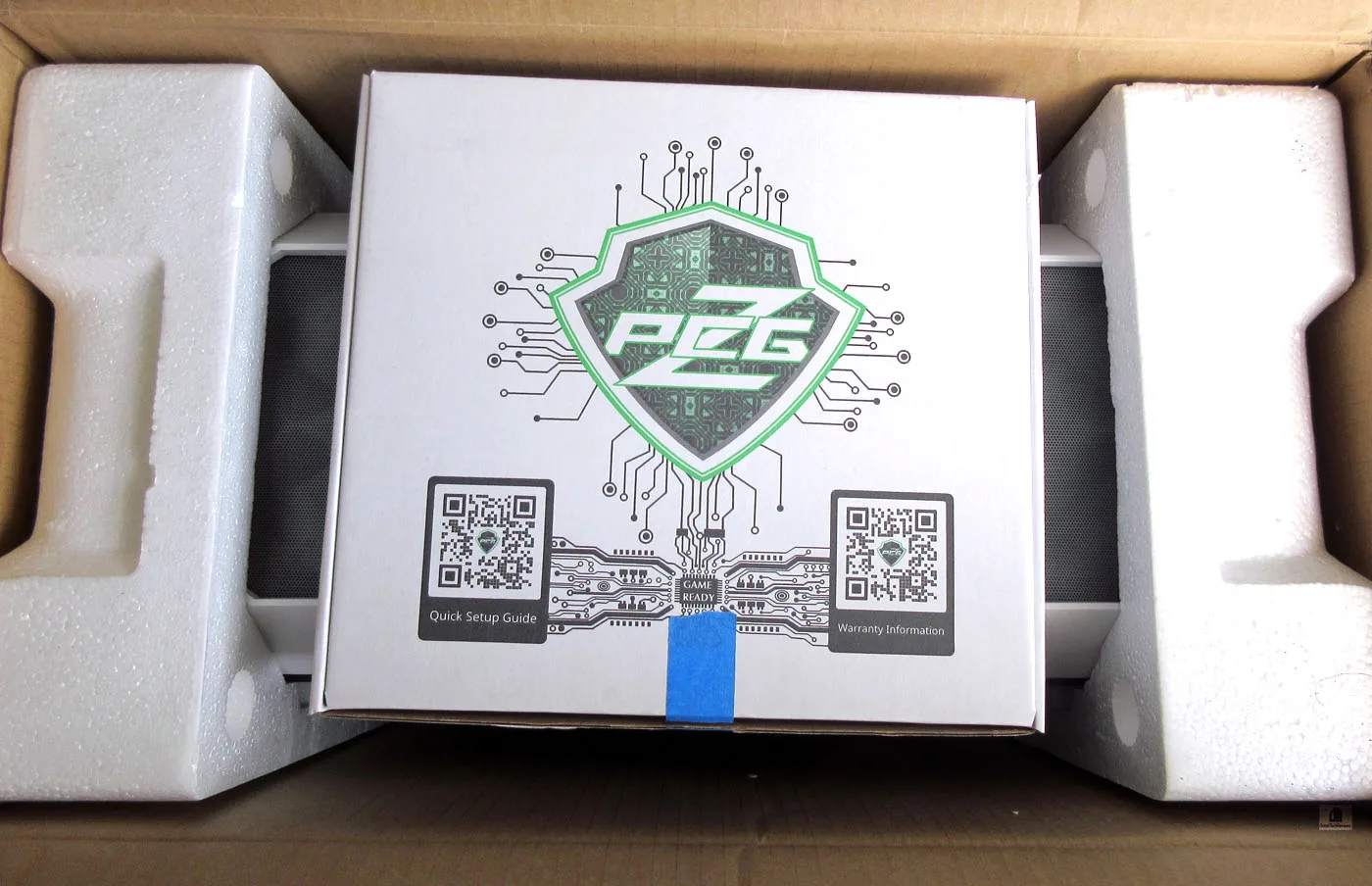 All PCGz PCs come with accessories, a quick setup guide, warranty information, and how to contact support.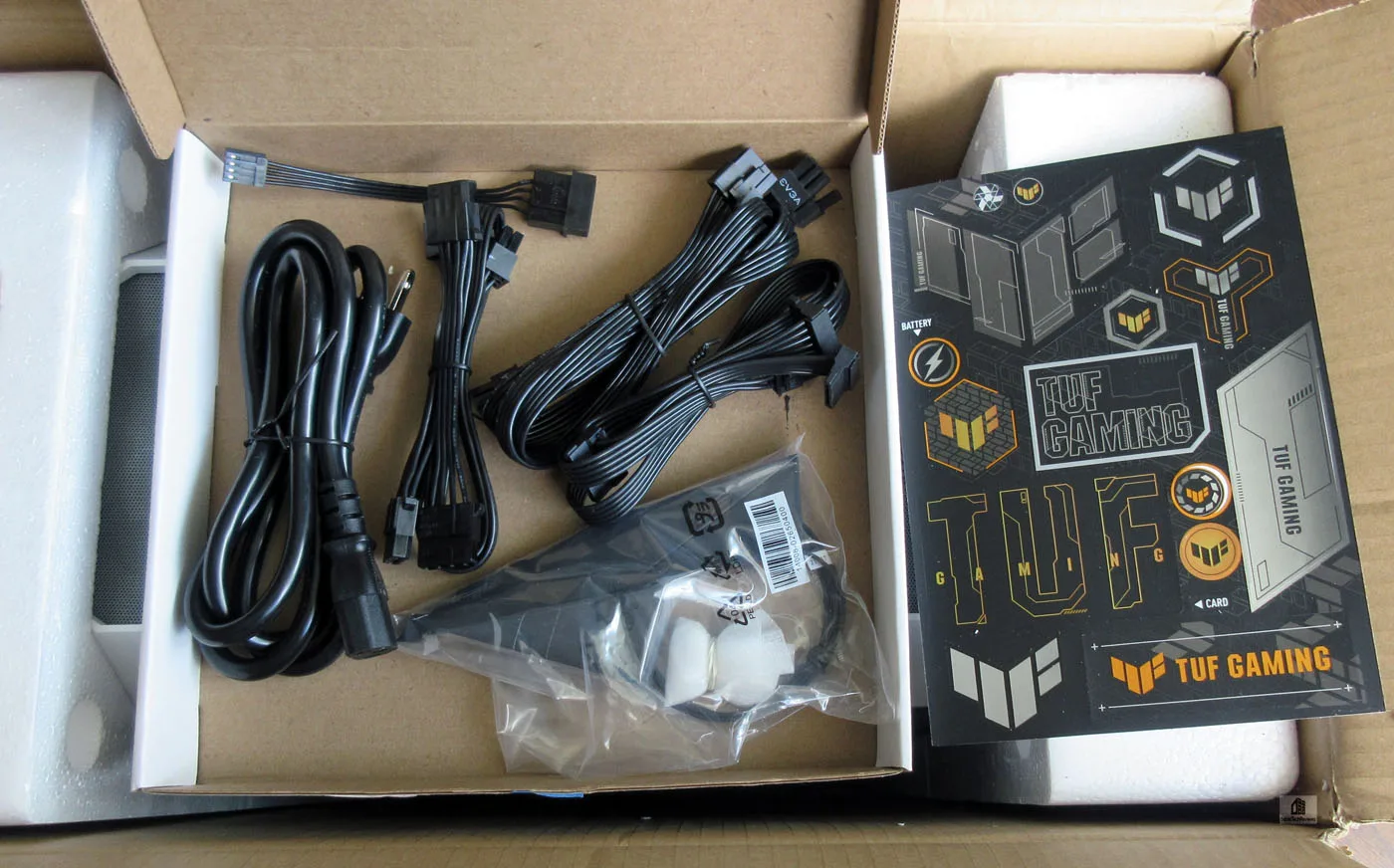 The powercord, extra video card power cables, and a Wi-Fi antenna are included for the Blue Elixir.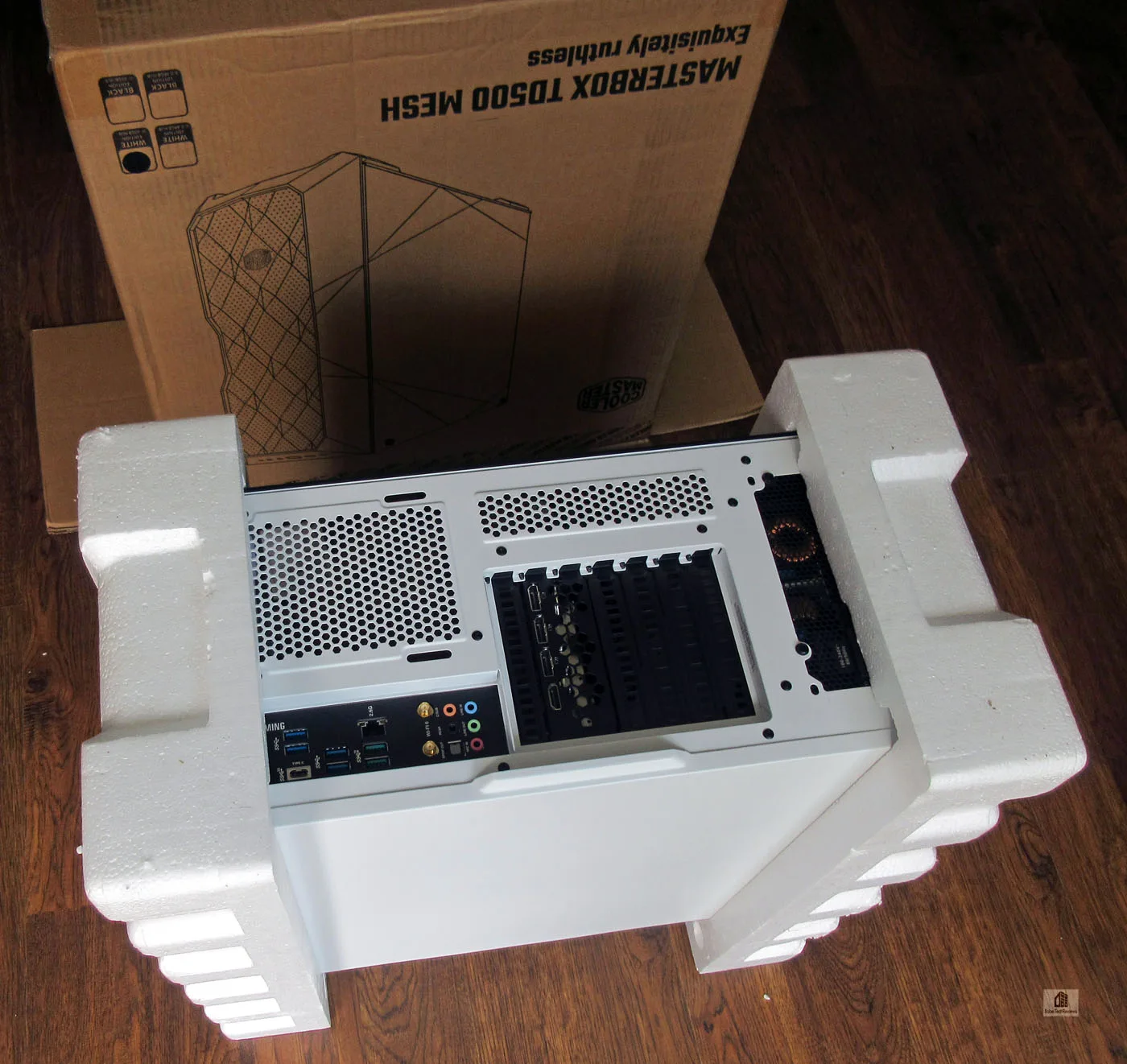 If you pick up the PC, a tech will go over what to expect and a quick tour of its features. Everyone is instructed to turn the box upside down for ease of sliding out the PC instead of trying to lift it out.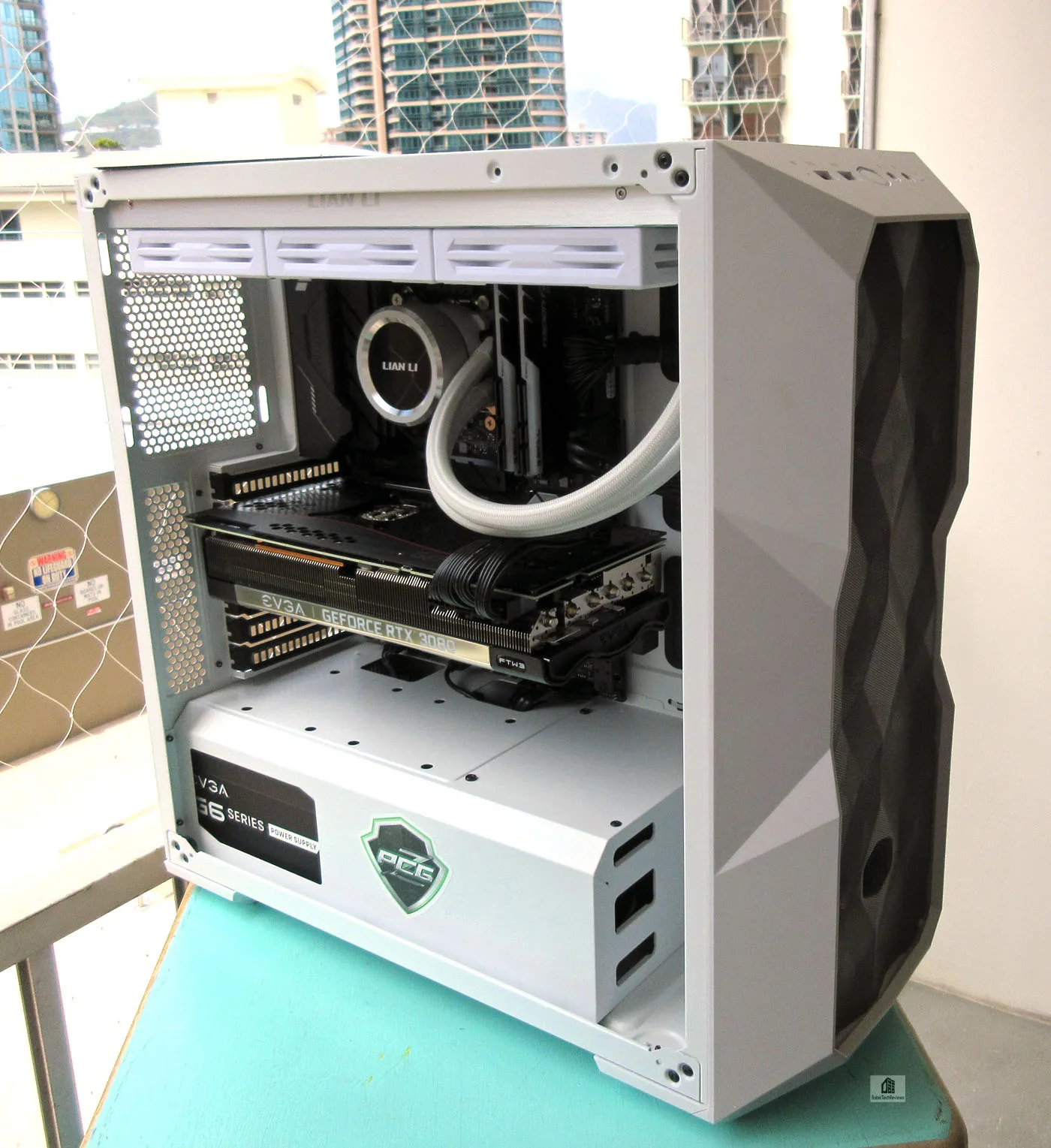 We set the Blue Elixir up outside and took pictures of it in natural light. It is a very good looking white case build.
Turing it on we see RGB lighting on the fans, video card, and AIO which may be synched. We like that it is not an overdone RGB unicorn rainbow puke build.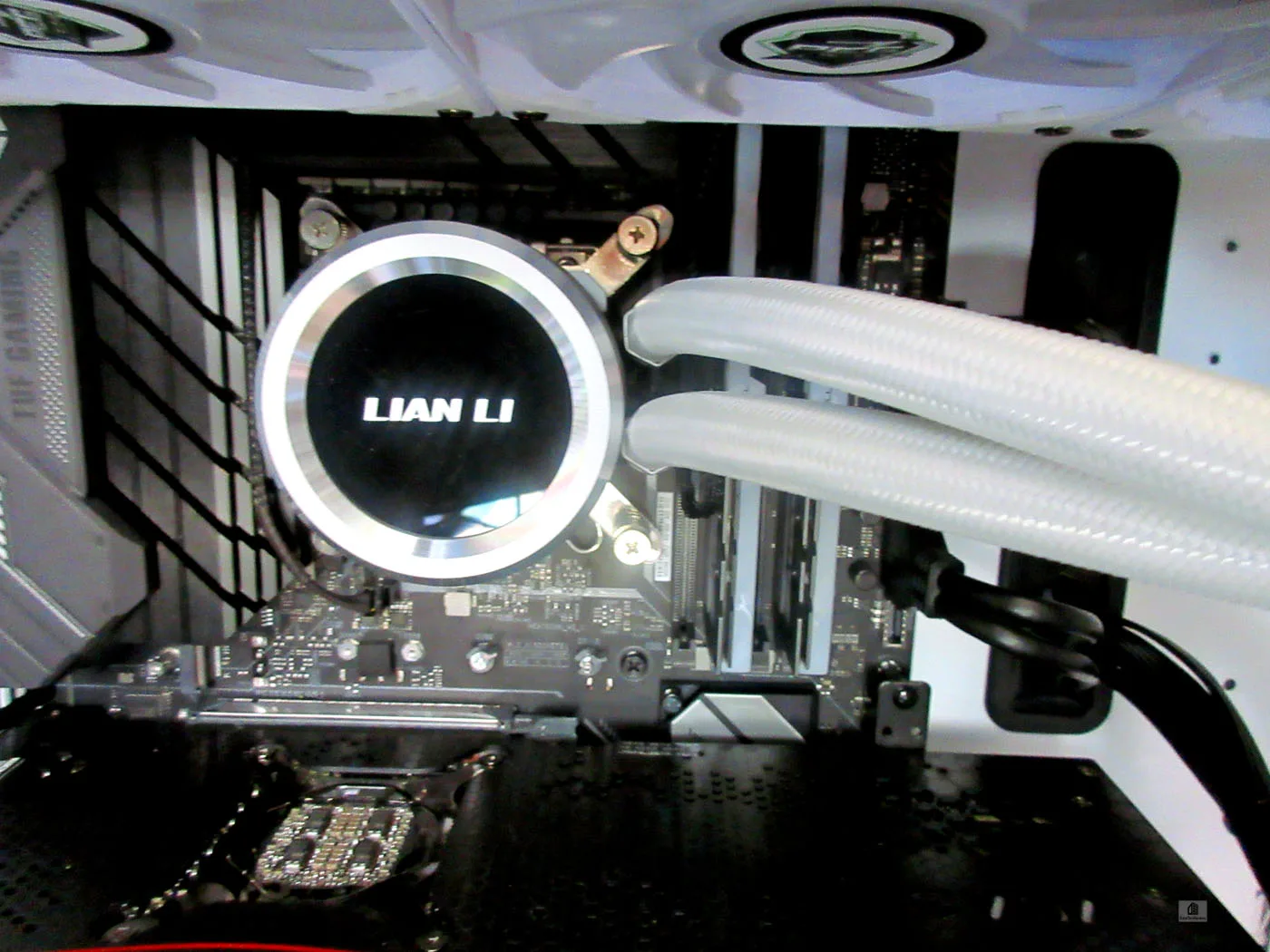 We noticed the 12700KF was running warm even with a Lian Li 360mm cooler and suspected that the wrong backplate was used as all ASUS motherboards have holes for either LGA 1200/1151 or LGA 1700. This was confirmed when we returned the PC. Temperatures running Cinebench approached 100C on Core 5 but did not interfere with our benchmarks.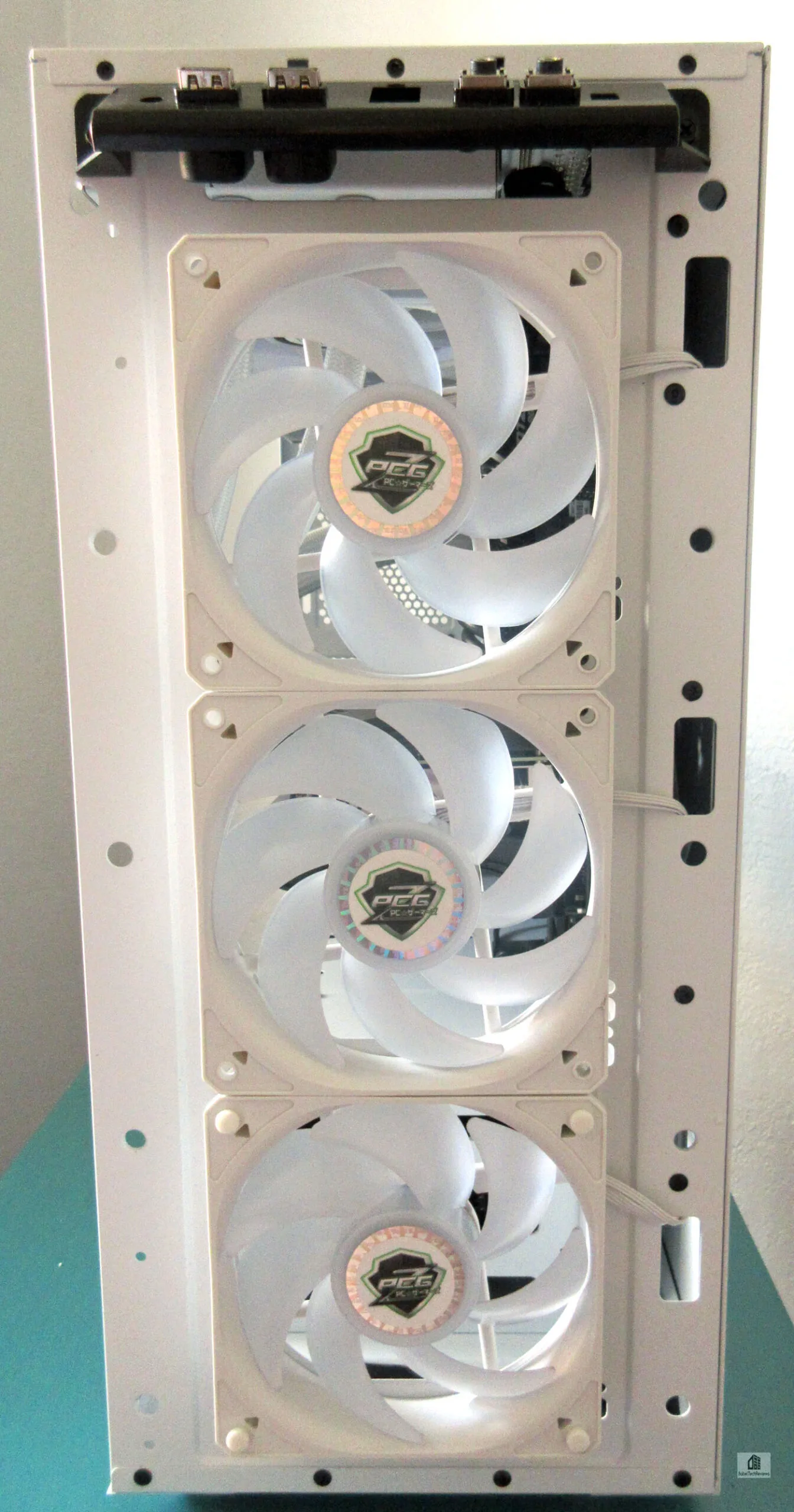 The fans used in the case are very quiet and they are tuned for performance in the BIOS by PCGz. We found their custom settings to be better than using ASUS Turbo fan settings.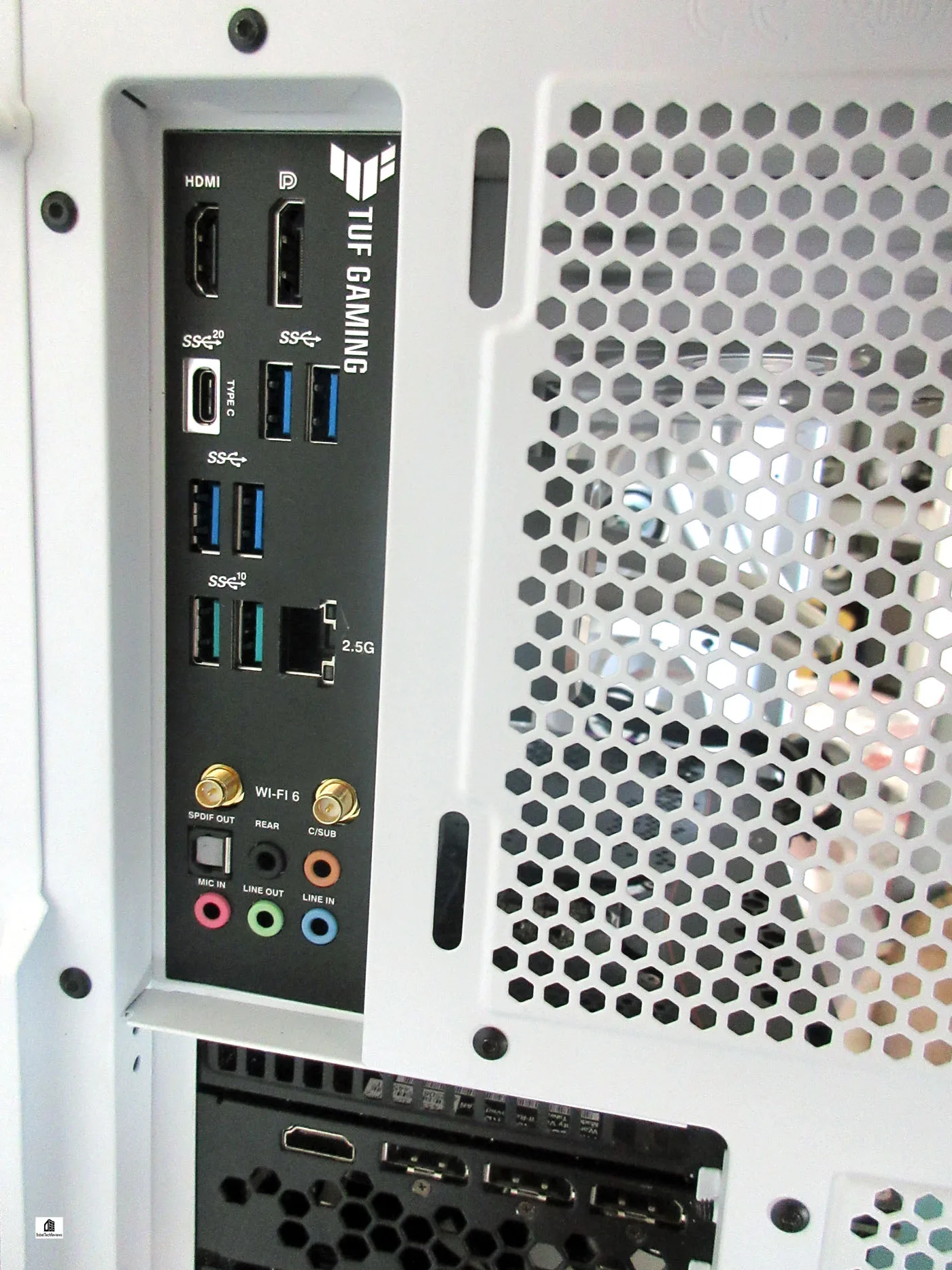 The I/O panel has plenty of connectors and we made full use of the 2000MBps bandwidth provided by Type C Gen 2×2 for our 4TB M200 SSD. The Wi-Fi antennas are decent but we preferred to use a ethernet connection as the condo provided a solid 200Mbps connection for fast downloading of games and programs.
We were amazed at the incredibly neat cable management even behind the MB panel. Our own build cables are not so neat.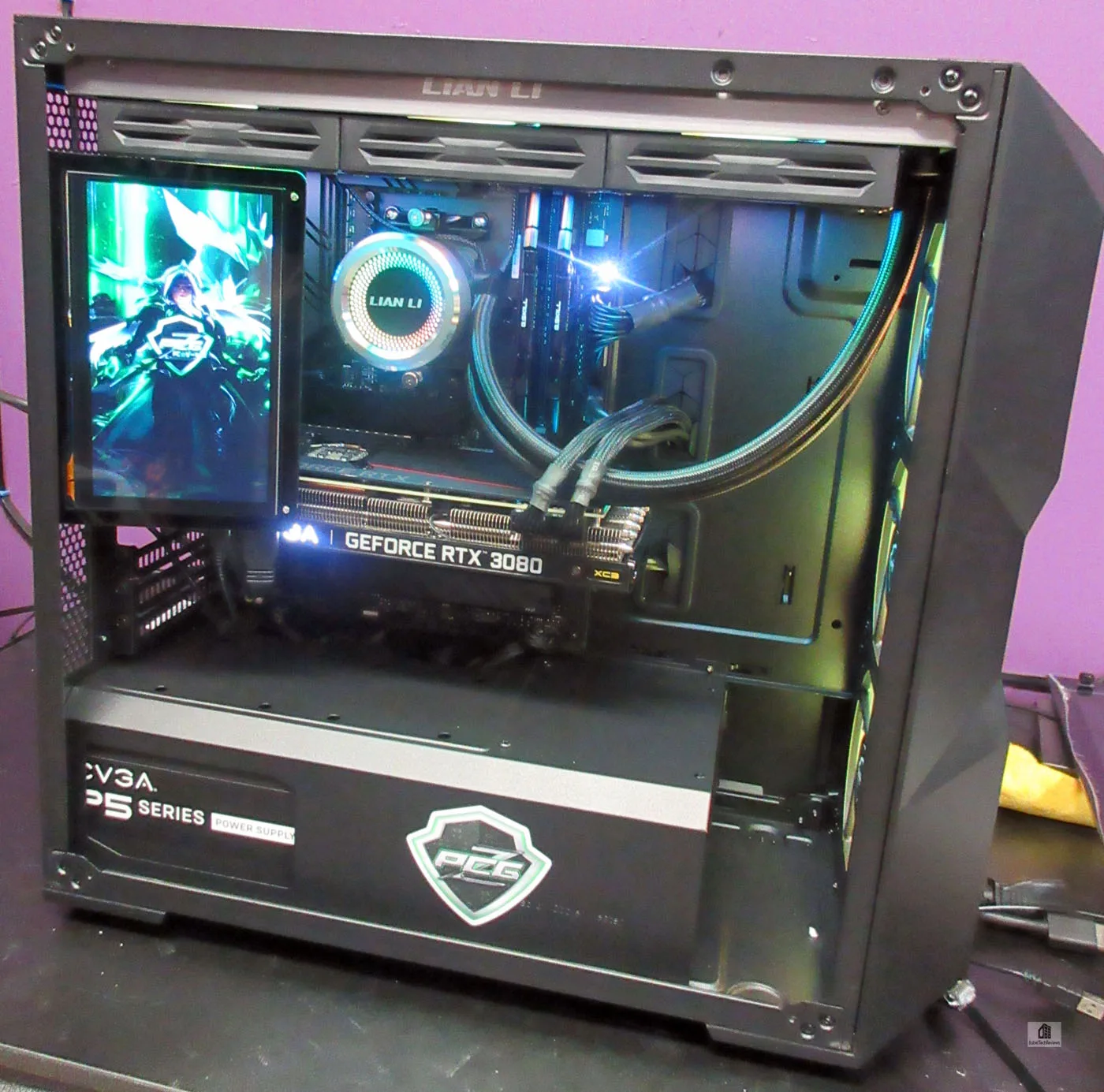 Upon returning the PC, we were informed that a new value added feature is being implemented for the Blue Elixir and other pre-built PCs. A screen can be custom programmed for the end user to display graphics or PC stats. Above is the Blue Elixir in black featuring the new screen.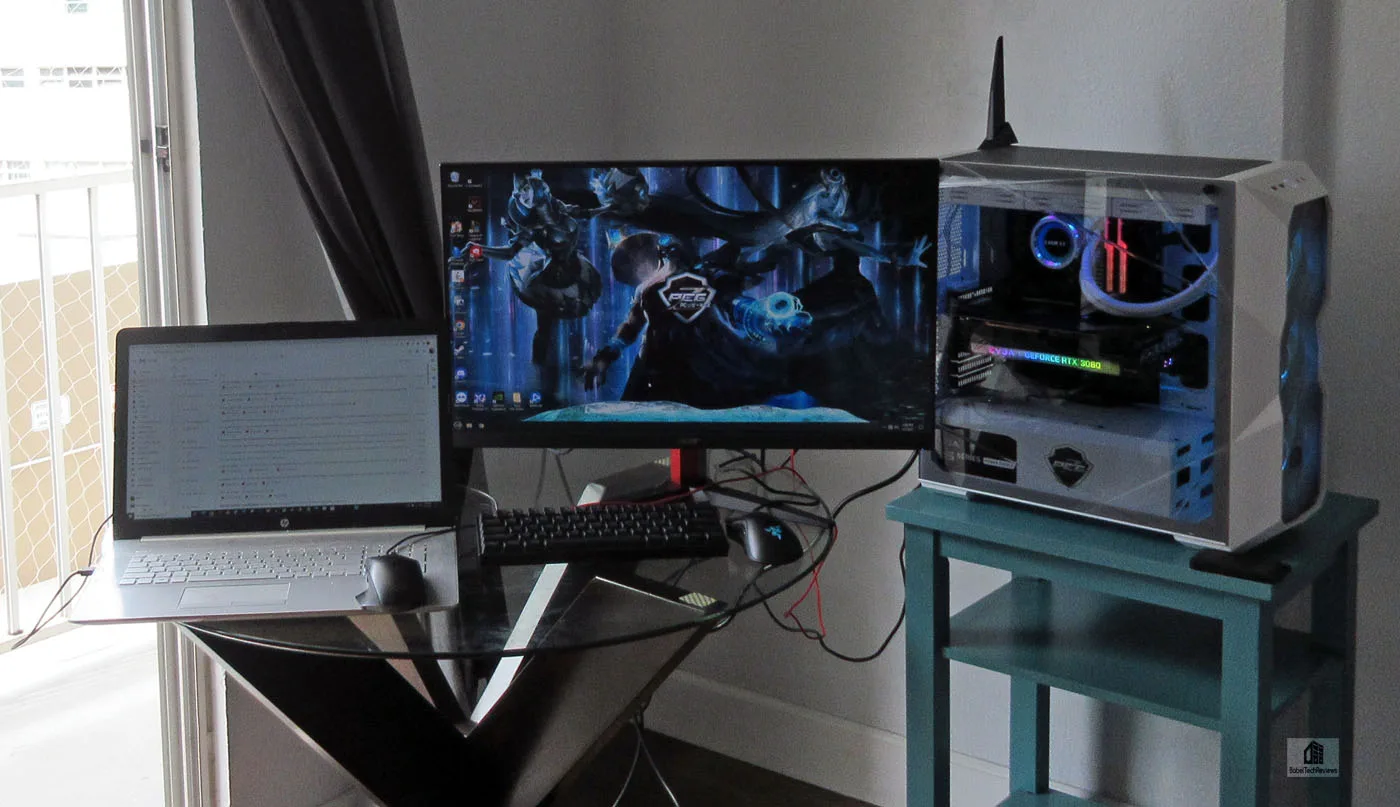 We enjoyed the month we spent with the Blue Elixir playing games and benching which made our Honolulu working vacation even better.
Let's check out its performance after we look over our test configuration and more on the next page.
Test Configuration – Hardware
PC Gamerz Hawaii Blue Elixir
Intel Core i7-12700KF (HyperThreading/Turbo boost On) (All listed Blue Elixir hardware except the portable SSD supplied by PC GamerZ Hawaii)
ASUS TUF Gaming H670-PRO WIFI D4 (Intel H670 chipset, latest BIOS, PCIe 5.0/5.0/3.0/3.1/3.2 specification, CrossFire/SLI 8x+8x)
G.SKILL Trident Z 16GB DDR4 (2x16GB, dual channel at 3600MHz)
Crucial P2 1TB NVMe SSD PCIe 3.0 (2400MBps/1900MBps Read/Write) for C: drive
The T-FORCE M200 4TB USB 3.2 Gen2x2 Type-C Portable SSD (supplied by Team Group for game storage)
EVGA 850B5, 850W Bronze PSU
ACER (LC27G75TQSNXZA) 27? 1920×1080/165Hz monitor
Lian-Li Galahad 360 AIO Cooler
CoolerMaster TD500 Mesh White
BTR's Flagship PC
Intel Core i9-12900KF (HyperThreading and Turbo boost at stock settings).
ASUS ROG Maximus Z690 Apex LGA 1700 motherboard (Intel Z690 chipset, latest BIOS, PCIe 5.0, DDR5)
T-FORCE DELTA RGB PC5-51200 6400MHz DDR5 CL40 2x16GB kit, supplied by TeamGroup
GeForce RTX 3080 Founders Edition 10GB (overclocked +35MHz), supplied by NVIDIA
T-FORCE CARDEA A440 Pro Special Series 2TB M.2 NVMe PCIe 4.0 SSD, supplied by TeamGroup
T-FORCE M200 4TB Portable Gen 2 x2 USB 3.2 Type C SSD, supplied by TeamGroup
Super Flower LedEx, 1200W Platinum 80+ power supply unit
MSI MEG CoreLiquid S360 – AIO CPU Liquid Cooler – 2.4″ IPS Display – 360mm Radiator – Triple 120mm Silent Gale P12 Fans
Corsair 5000D ATX mid-tower (plus 1 x 140mm Noctua fan; 2 x 120mm Noctua fans)
ASUS ROG Swift 360Hz PG259QNR 24.5" HDR Gaming Monitor, 1080P Full HD, Fast IPS, 1ms, G-SYNC, supplied by ASUS
Test Configuration – Software
GeForce 512.77
High Quality, prefer maximum performance, single display, set in the NVIDIA control panel; Vsync off.
Optimizations are off, Vsync is forced off, Texture filtering is set to High Quality, and Power management prefer maximum performance
AA enabled as noted in games; all in-game settings are specified with 16xAF always applied
Highest quality sound (stereo) used in all games
All games have been patched to their latest versions
Gaming results show average frame rates in bold including minimum frame rates (1% lows/99 percentiles) shown on the chart next to the averages in a smaller italics font where higher is better.
Windows 11 Pro edition for BTR's PC and Windows 10 64-bit Pro edition for the Blue Elixir; latest updates. DX11 titles are run under the DX11 render path. DX12 titles are generally run under DX12, and multiple games use the Vulkan API.
Latest DirectX
Games
Vulkan
DOOM Eternal
Wolfenstein Youngblood
Red Dead Redemption 2
Ghost Recon: Breakpoint
World War Z
Rainbow 6 Siege
DX12
God of War
Ghostwire: Tokyo
Elden Ring
Dying Light 2
Call of Duty: Vanguard
Guardians of the Galaxy
Far Cry 6
Chernobylite
Resident Evil Village
Metro Exodus Enhanced Edition
Godfall
DiRT 5
Assassin's Creed: Valhalla
Cyberpunk 2077
Watch Dogs: Legion
Horizon Zero Dawn
Death Stranding
F1 2021
Borderlands 3
Tom Clancy's The Division 2
Civilization VI – Gathering Storm Expansion
Battlefield V
Shadow of the Tomb Raider
DX11
Total War: Warhammer III
Days Gone
Crysis Remastered
Destiny 2 Shadowkeep
Total War: Three Kingdoms
Overwatch
Assetto Corsa: Competizione
Synthetic
TimeSpy (DX12)
3DMark FireStrike & Extreme
Superposition
VRMark Blue Room
Cinebench
GeekBench
OctaneBench
AIDA64 CPU, cache & memory, and GPGPU benchmarks
Blender 3.01 benchmark
Sandra 2021 CPU Benchmarks
SPECviewperf 2020
SPEC Workstation
NVIDIA Control Panel settings
Here are the NVIDIA Control Panel settings.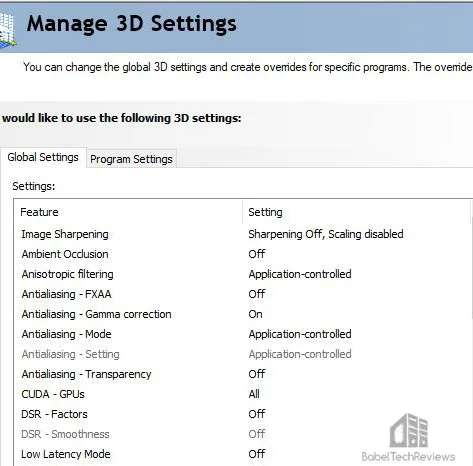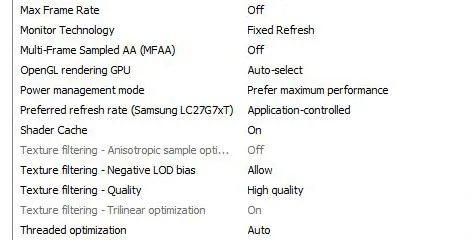 Next we look at overclocked performance.
Overclocking, temperatures and noise
Since the PC GamerZ PC ran rather warm, we did not attempt to overclock any hardware (memory or video card), not to mention that the H670 motherboard does not allow CPU overclocking. We think it is a mistake to pair a K or KF CPU with a H670 motherboard. A more logical pairing with be a H670 motherboard and a i7-12700 or i9-12900 (non-K) CPU which would also save money all round.
The other logical choice is to offer a slightly more expensive Z690 motherboard with 12x00K or KF CPUs for overclocking. BTR's flagship i9-12900KF is able to overclock to 5.3GHz on Cores 0 and 1 and 5.1GHz on the rest of the P-cores but we left it stock for our comparison with the Blue Elixir. However, the RTX 3080 FE is only able to overclock +35MHz on its core while the EVGA RTX 3080 FTW is factory overclocked +80MHz (45MHz higher than the overclocked FE). So the FTW will definitely perform better than the FE by virtue of its higher clocks and 12GB DDR6 compared with the FE's 10GB.
Let's head to the performance charts
Performance Summary Charts
Here are the performance results of 35 games and 5 synthetic tests comparing BTR's flagship with PCGz' Blue Elixir. Click on each chart to open in a pop-up for best viewing.
All gaming results show average framerates in bold text, and higher is better. Minimum framerates (1% lows/99-percentiles) are next to the averages in italics and in a slightly smaller font. We picked the highest settings as shown on the charts. Wins are show by yellow text.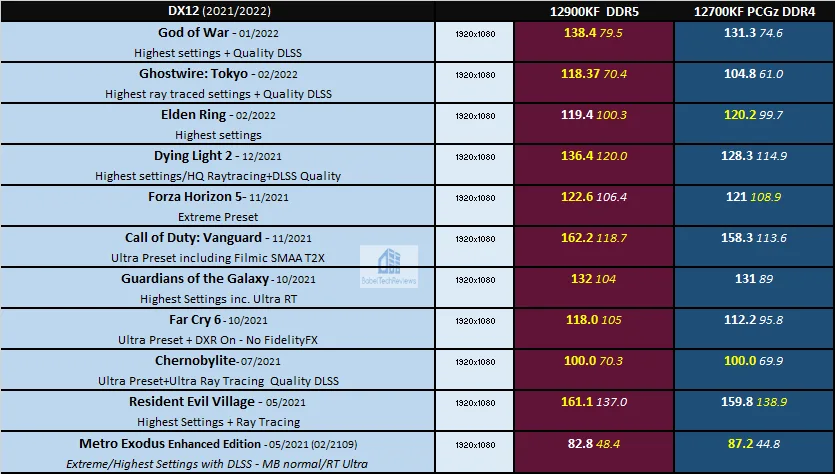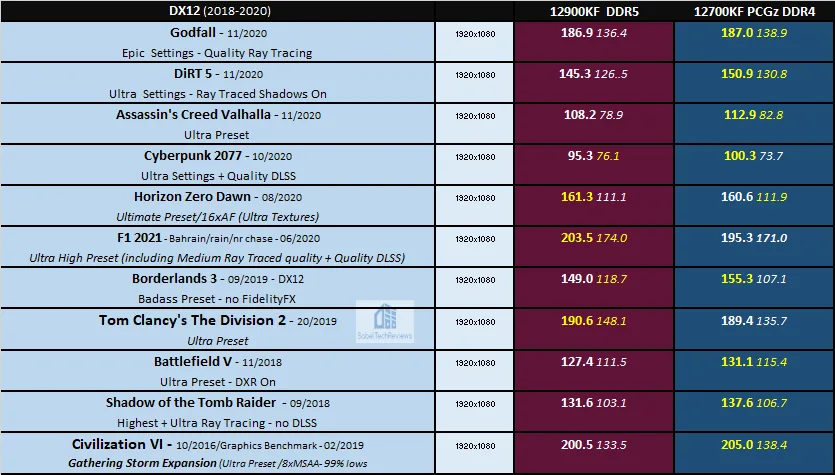 The PCGz Blue Elite by virtue of its faster EVGA RTX 3080 FTW trades blows with BTR's flagship PC in 1080P gaming. Generally, there are very little performance differences. BTR's PC excels when a faster CPU/DDR5 makes a positive performance difference. We would expect even less of an advantage in CPU-heavy games at 1440P or at 4K when the faster PCGz video card would probably pull ahead. Score a win or at least a tie for the PCGz i7-10700K/DDR4 prebuilt PC at less cost than BTR's i9-12900KF/DDR5 build.
Let's look at non-gaming applications next to see if the PC GamerZ Hawaii PC is also a solid performer in creative/workstation/pro tasks starting with Blender benchmarks.
Blender 3.01 Benchmark
Blender is a very popular open source 3D content creation suite. It supports every aspect of 3D development with a complete range of tools for professional 3D creation.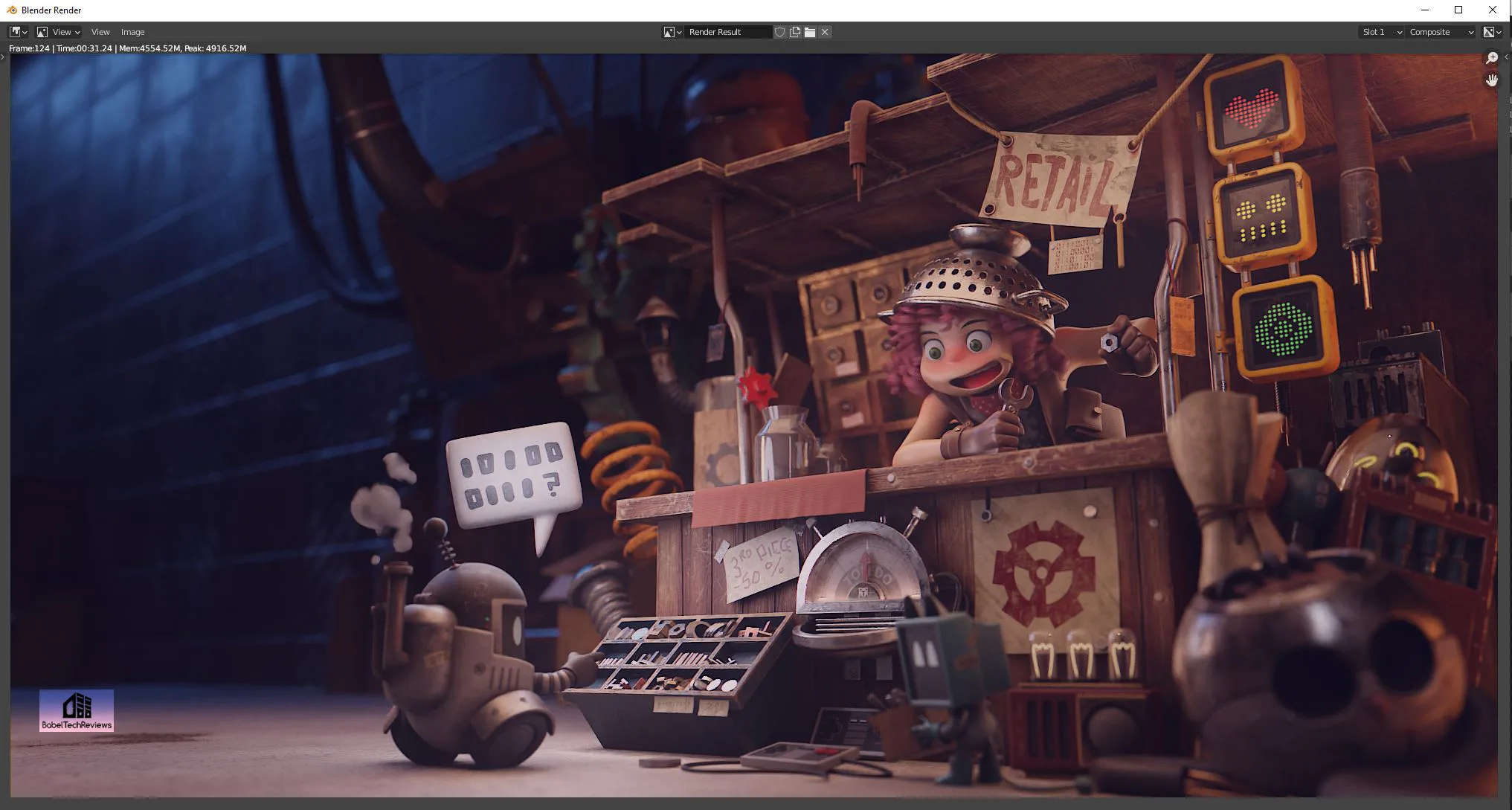 We benchmarked all three Open Data Blender.org benchmarks which measures both CPU and GPU performance by measuring samples per second by render production files.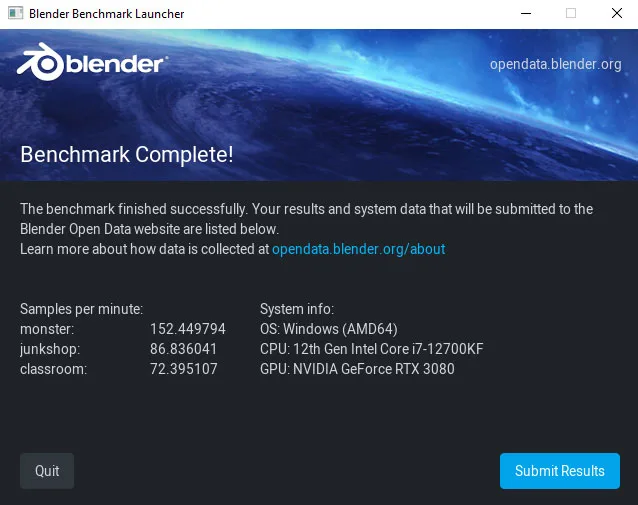 For the following chart, higher is better as the benchmark renders a scene multiple times and gives the results as samples per second.
The 12900KF spanks the 12700KF using Blender's CPU rendering benchmarks, but the 12700KF/RTX 3080 FTW combination is faster than the 12900KF/RTX 3080 FE equipped PC in the GPU benchmarks.
Next, we move on to AIDA64 CPU, Cache & Memory, and GPGPU benchmarks.
AIDA64 is an important industry tool for benchmarkers. Its GPGPU benchmarks measure performance and give scores to compare against other popular video cards while it's CPU benchmarks compare relative performance of processors.
AIDA64's benchmark code methods are written in Assembly language, and they are well-optimized for every popular AMD, Intel, NVIDIA and VIA processor by utilizing the appropriate instruction set extensions. We use the Engineer's full version of AIDA64 courtesy of FinalWire. AIDA64 is free to to try and use for 30 days.
CPU/FPU Benchmark Results
CPU results are summarized below in two charts for comparison.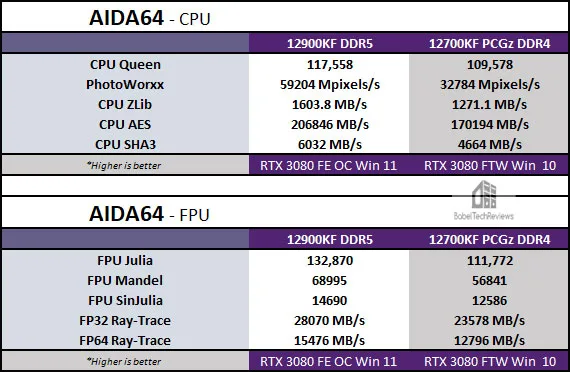 GPGPU Benchmark Summary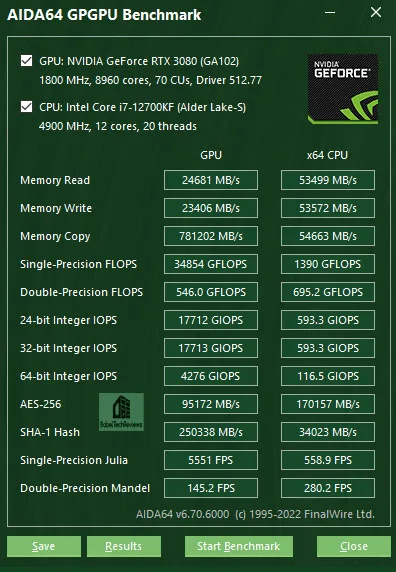 Here is the comparison summarized between the BTR's 12900KF/DDR5 flagship PC and the Blue Elixir 12700KF/DDR4 PC.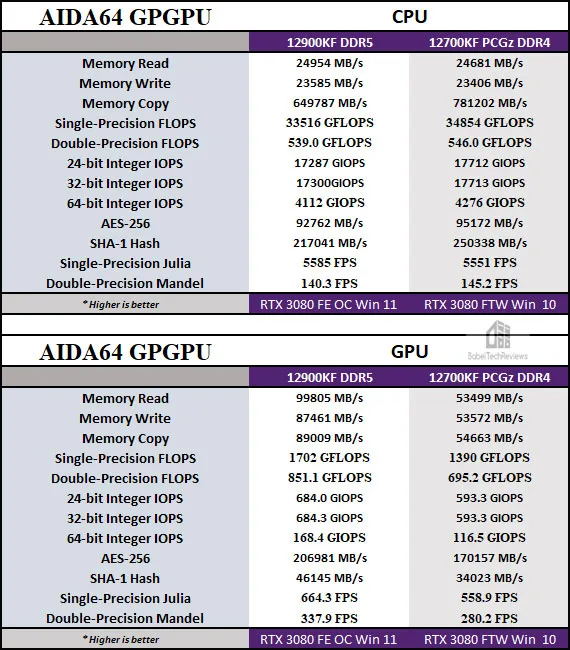 Cache & Memory Benchmarks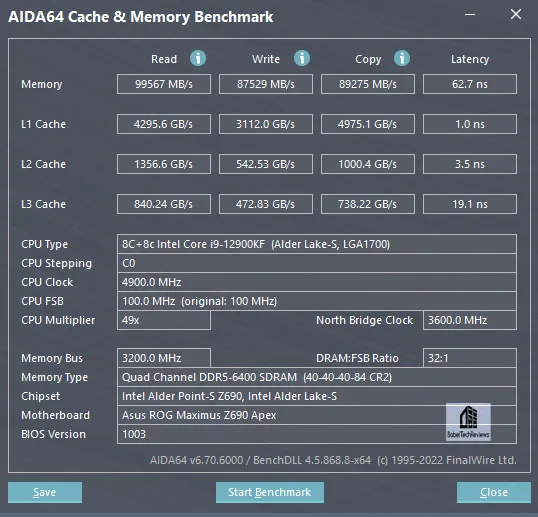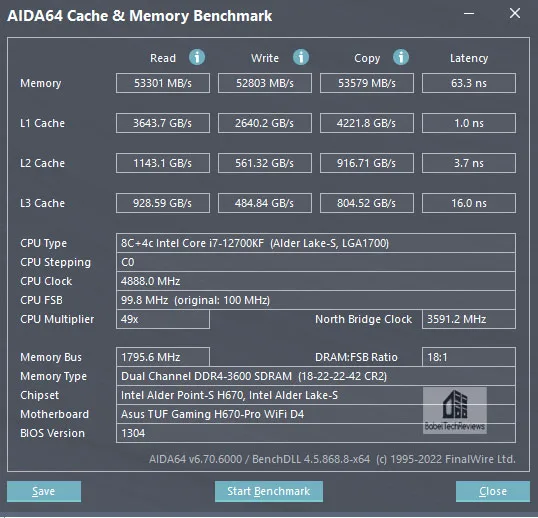 Here is the summary chart.

For workstation, creative, and professional applications using the CPU, the 12900KF/DDR5 combination performs well ahead of the PCGz Blue Elite's 12700KF/DDR4 PC. So let's look at Sandra 2021 next.
To see where the CPU, GPU, and motherboard performance results differ, there is no better tool than SiSoft's Sandra 2021. SiSoftware SANDRA (the System ANalyser, Diagnostic and Reporting Assistant) is a excellent information & diagnostic utility in a complete package. It is able to provide all the information about your hardware, software, and other devices for diagnosis and for benchmarking. Sandra is derived from a Greek name that implies "defender" or "helper".
There are several versions of Sandra, including a free version of Sandra Lite that anyone can download and use. Sandra 2021 is the latest version, and we are using the full engineer suite courtesy of SiSoft. Sandra 2021 features continuous multiple monthly incremental improvements over earlier versions of Sandra. It will benchmark and analyze all of the important PC subsystems and even rank your PC while giving recommendations for improvement.
We ran the latest version of Sandra's intensive Processor benchmarks and summarize the overall results below.
In Sandra's synthetic CPU benchmarks, the i9-12900KF is much stronger than the i7-12700KF.
Cinebench
Cinebench is based on MAXON's professional 3D content creation suite, Cinema 4D. This latest R23 version of Cinebench can test up to 64 processor threads accurately and automatically. It is an excellent tool to compare CPU/memory performance and higher is better.
Cinebench's Multi-Core benchmark will stress a CPU reasonably well over its 10-minute run and will show any weaknesses in CPU cooling. This is the test where we discovered that the Blue Elixir's 12700K hit nearly 100C on Core 5 and lead us to conclude that the wrong LGA 1151 backplate was used by the PCGz builders instead of LGA 1700.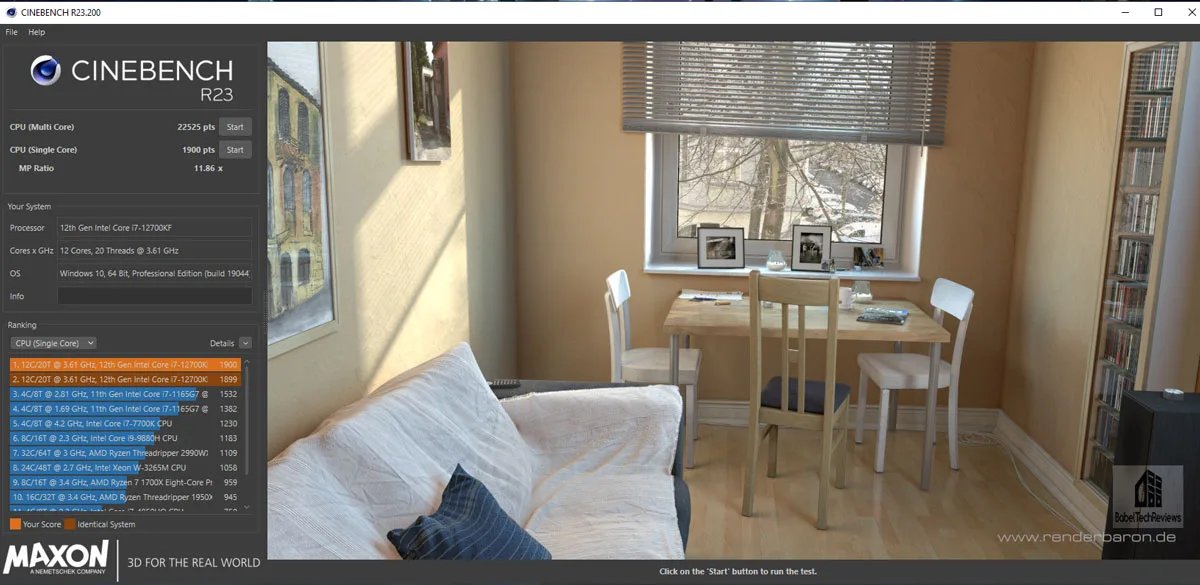 Here is the summary chart.

The 12900KF/DDR5 combination is the faster PC in Cinebench. However, the 12700KF/DDR4 PC has nothing to be ashamed of. Now we benchmark using GeekBench which measures CPU and GPU performance.
GeekBench
GeekBench is an excellent CPU/GPU benchmarking program which runs a series of tests and times how long the processor takes to complete its tasks.
Single Core Performance
First single core performance starting with the 12700KF/DDR4 Blue Elixir.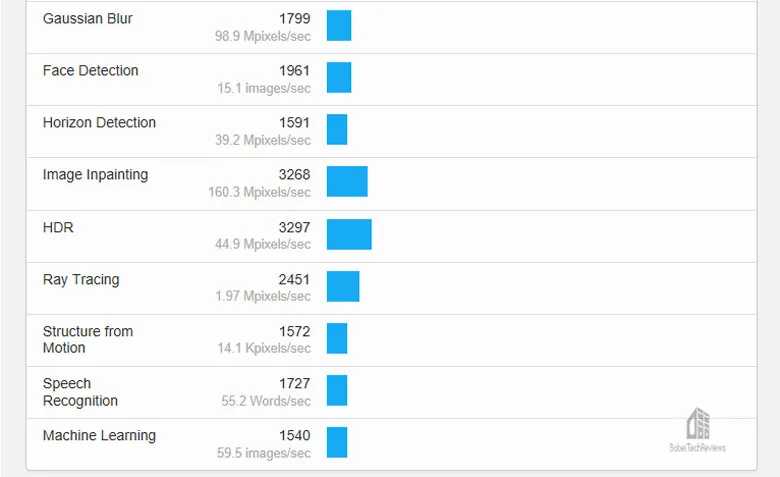 Now single core performance with the 12900KF/DDR5 PC.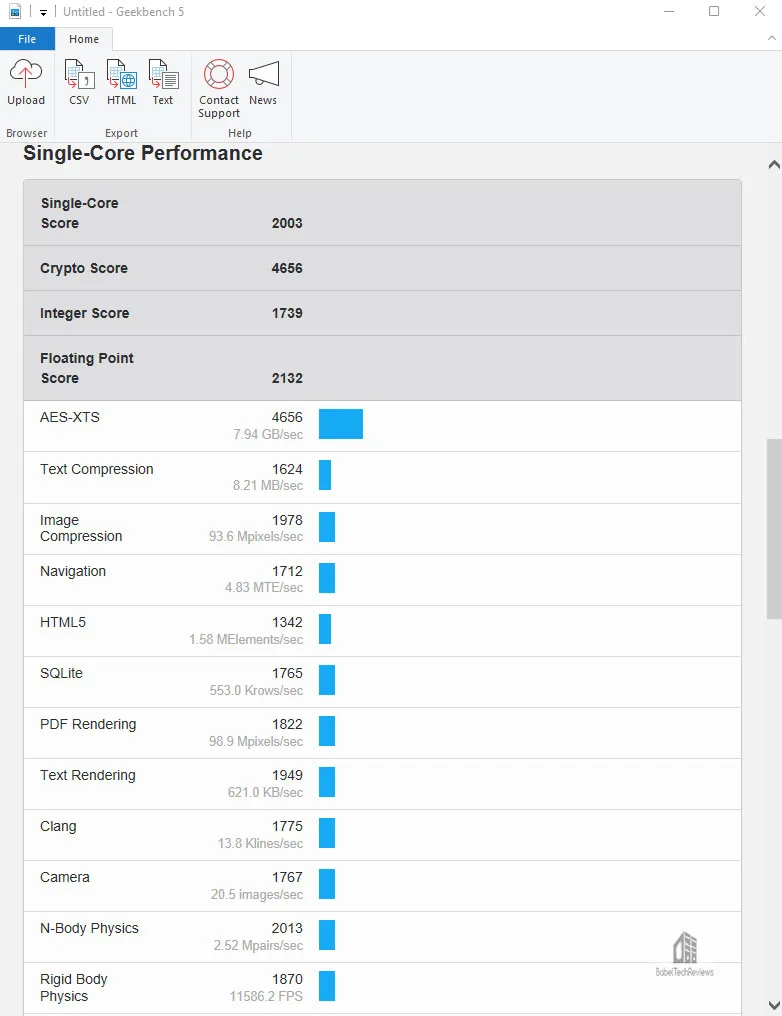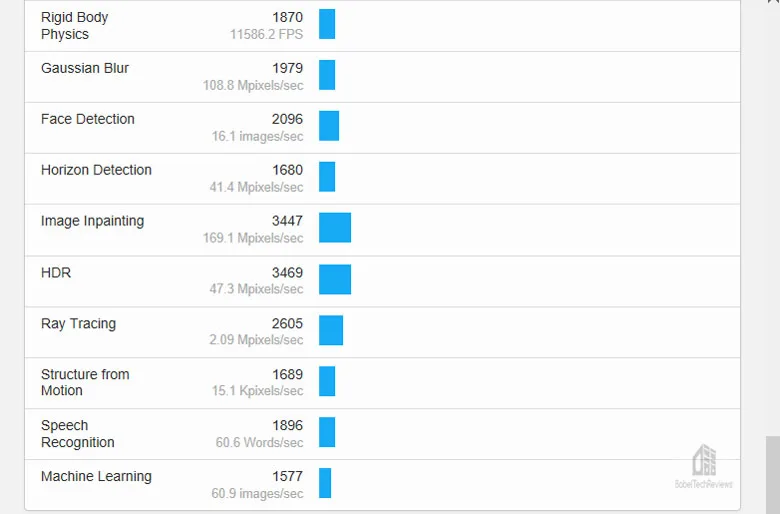 The 12900KF has a stronger single core performance. Next we check multi-core.
Multi Core Performance
First CPU multi core performance starting with the 12700KF/DDR5 Blue Elixir.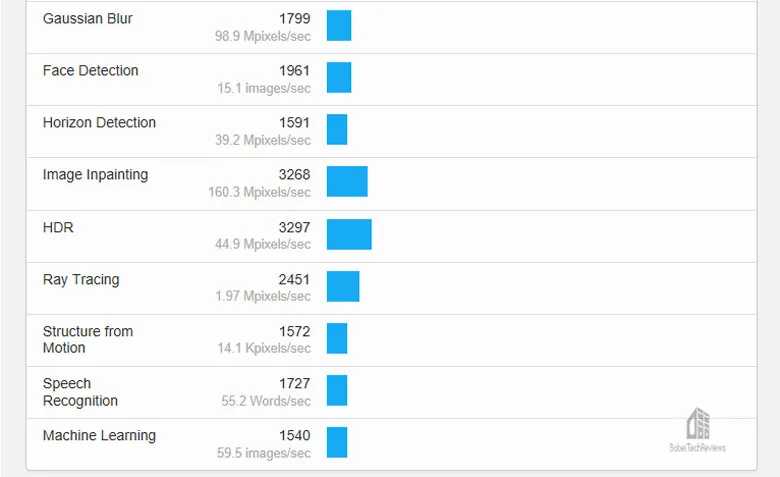 Now CPU multi-core performance with BTR's 12900KF.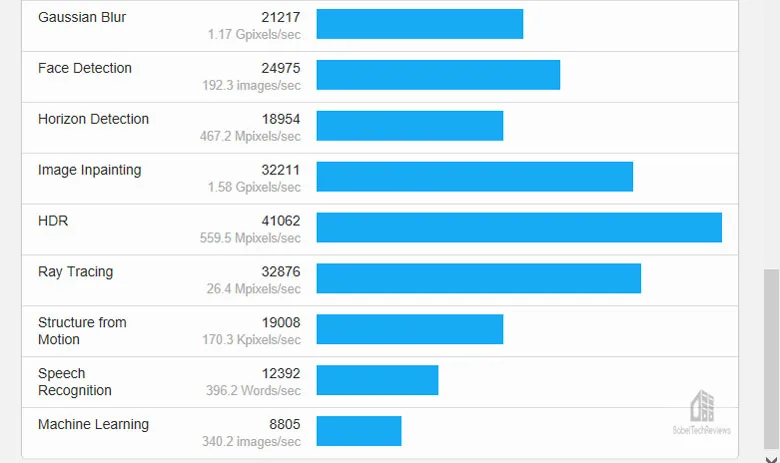 Again, the i9-12900KF is stronger than the 12700KF in Multi-core performance benching.
Next we test the two PCs using OpenCL, CUDA, and Vulcan using GeekBench graphics-heavy benchmarks.
Open CL, CUDA, and Vulcan
First, we test the RTX 3080 FTW and the i7-12700KF using OpenCL, CUDA, and Vulcan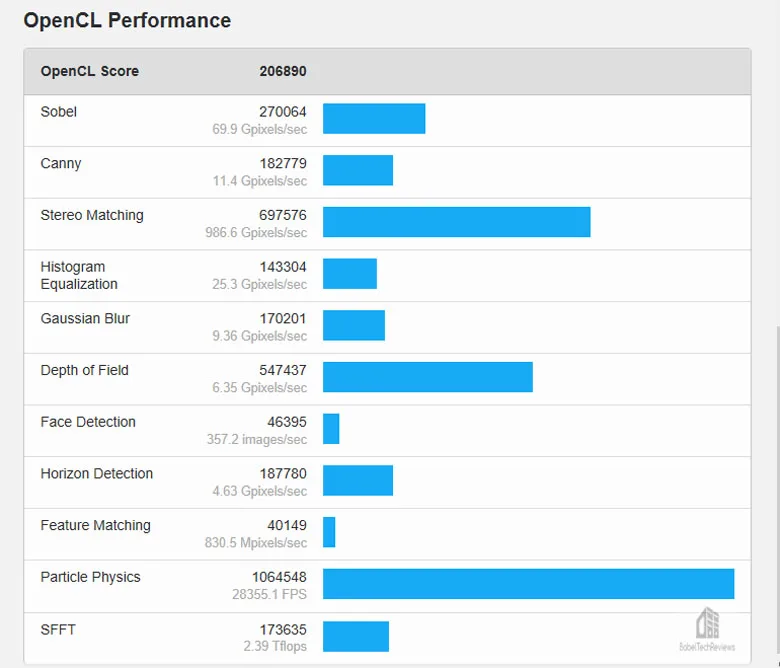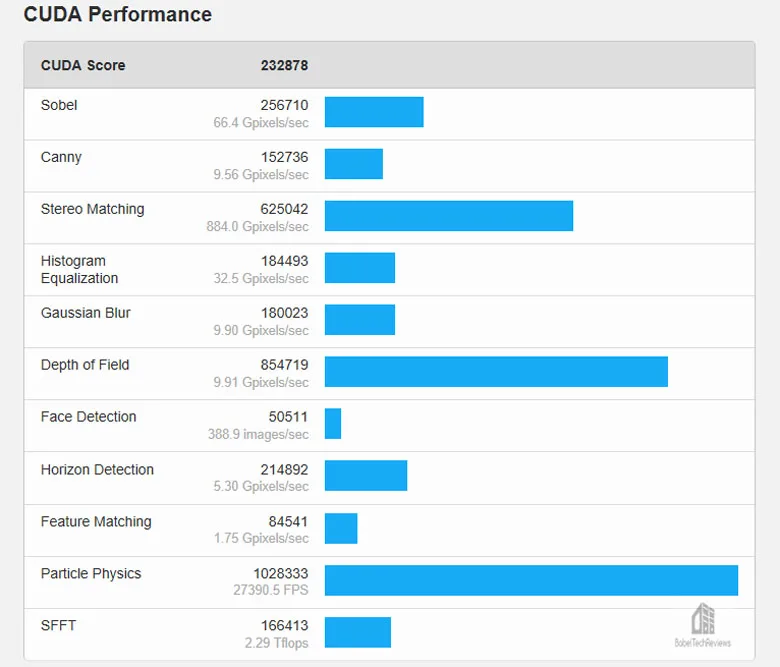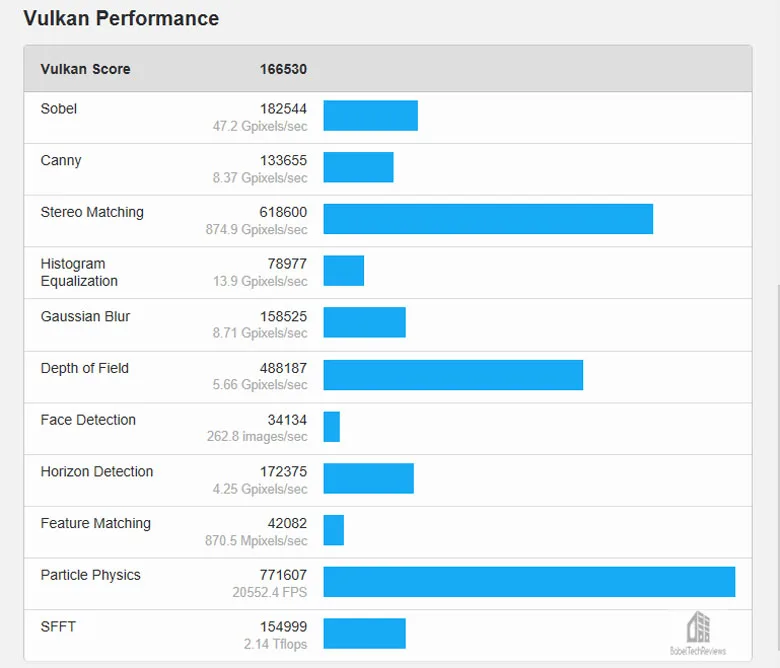 Finally, we test BTR's RTX 3080 FE and the i9-12900KF using OpenCL, CUDA, and Vulcan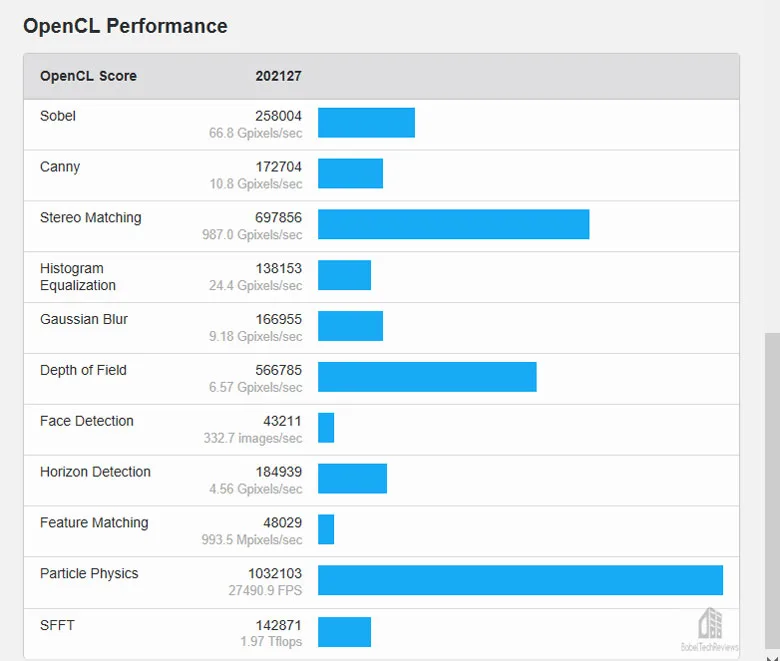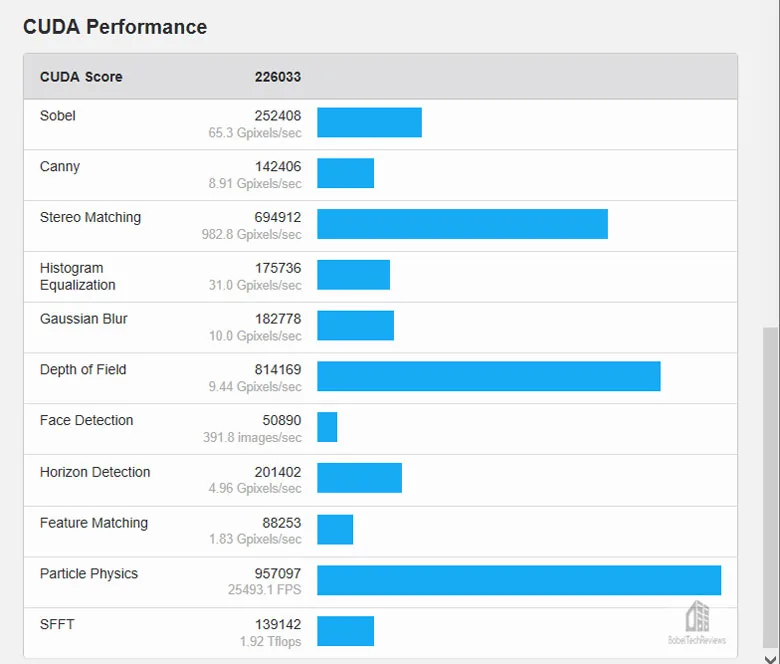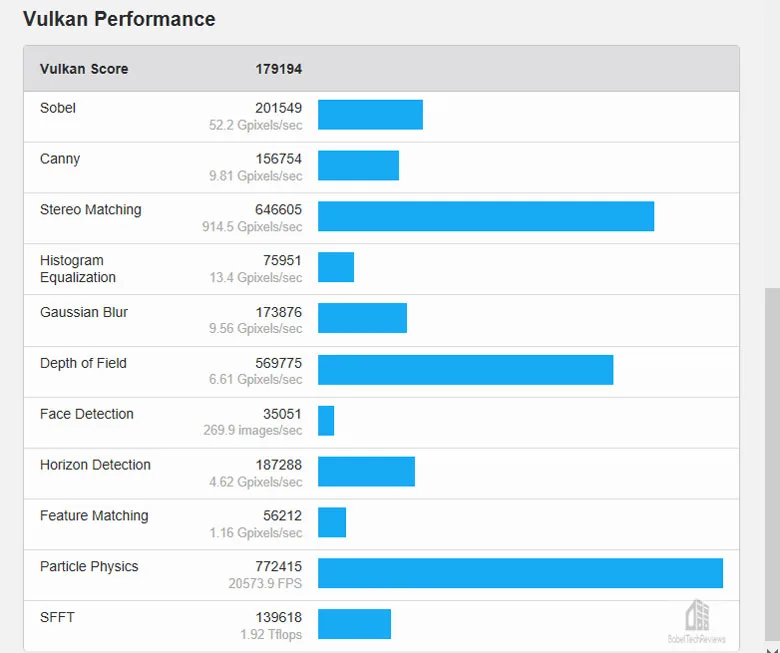 The summary charts below show the comparative performance scores.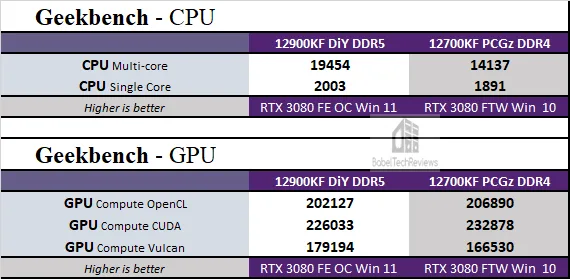 In Geekbench, the stronger i9-12900KF/DDR5 PC pulls ahead of the i7-12700KF/DDR4 in every CPU test while the 12700KF/DDR5 Blue Elixir paired with the faster RTX 3080 FTW beats the i9-12900KF paired with the slower RTX 3080 FE in GPU compute except for the Vulcan benchmark.
Lets check out Octanebench, another GPU-heavy test
Octanebench
OctaneBench allows you to benchmark GPUs using OctaneRender. The hardware and software requirements to run OctaneBench are the same as for OctaneRender Standalone.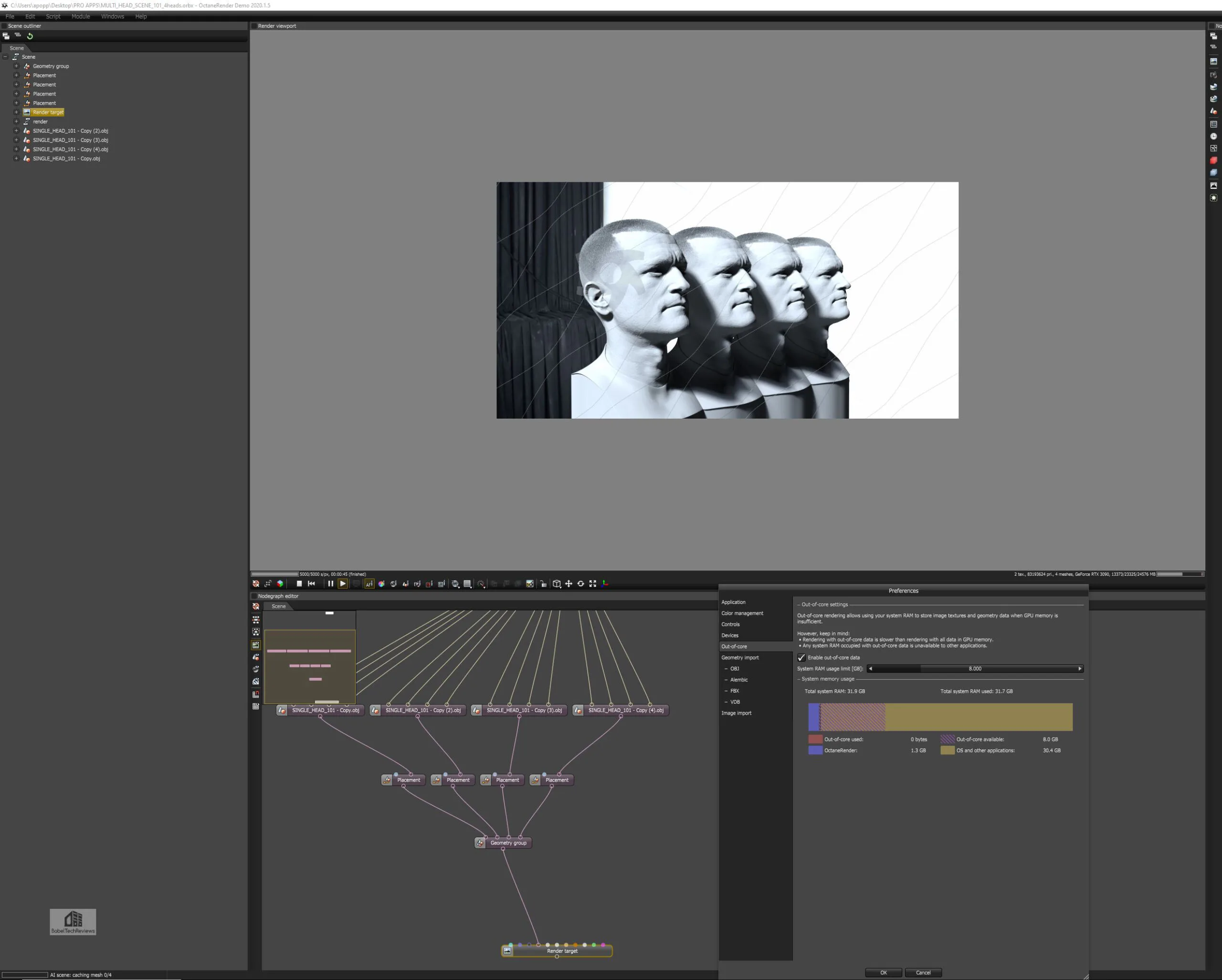 Here is the summary chart:
Again, the combination of the 12700KF with the RTX 3080 FTW is faster than the 12900KF with the RTX 3080 FE. Next up, SPECworkstation.
SPECworkstation3 (3.0.4) Benchmarks
All the SPECworkstation3 benchmarks are based on professional applications, most of which are in the CAD/CAM or media and entertainment fields. All of these benchmarks are free except to vendors of computer-related products and/or services. The most comprehensive workstation benchmark is SPECworkstation3. It's a free-standing benchmark which does not require ancillary software. It measures GPU, CPU, storage and all other major aspects of workstation performance based on actual applications and representative workloads.
SPECworkstation benchmarks are very demanding and all benchmarks were tested in an official run.
Here are the SPECworkstation Raw Scores which give the details.

We see the same thing repeated in all of the synthetic tests – the i9-12900KF/RTX 3080 FE is generally faster in CPU-heavy benchmarks while the i7-10700KF/RTX 3080 FTW is generally faster in GPU-heavy benching. In addition, storage benchmarks favor the faster Gen 4×4 NVMe SSD in BTR's flagship.
Now, let's look at a GPU-heavy SPEC benching suite, SPECviewperf 2020.
SPECviewperf 2020 GPU Benches
The SPEC Graphics Performance Characterization Group (SPECgpc) released a 2020 version of its SPECviewperf benchmark that features updated viewsets, new models, support for up to 4K display resolutions, and improved set-up and results management. We use 1900×1060 display resolution.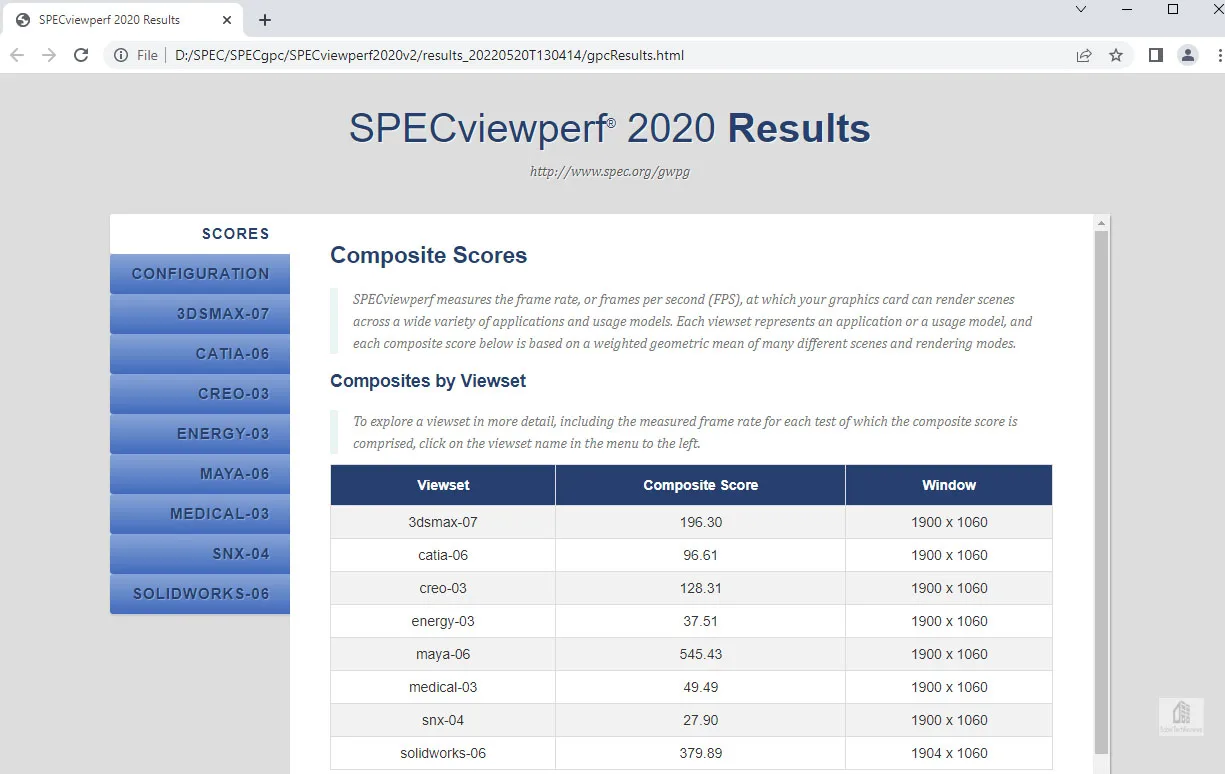 Here are SPECviewperf 2020 benchmarks summarized in the chart below.

Again the PC GamerZ PC is faster in eight of 9 individual benchmarks because of the faster RTX 3080 FTW.
The decision to buy a new CPU, memory, and video card should be based on the workflow and requirements of each user as well as their budget. Time is money depending on how these apps are used. However, the target demographic for the PC GamerZ Blue Elixir is primarily 1080P and 1440P gaming for gamers, and in this area, the Blue Elixir excels and it does not fare badly in the workstation and creative benchmarks.
Let's head to our conclusion.
Final Thoughts
Our conclusion depends partly on pricing and partly on convenience. Let's look at today's pricing of the individual components on Amazon and on Newegg.
12th Gen Intel Core i7-12700KF – $363.99 (The 12700 is $342.99 which is a more logical choice for a H670 motherboard.)
ASUS TUF GAMING H670-PRO WIFI D4 motherboard – $229.99
Trident Z 32GB 3600Mhz DDR4 with ARGB – $174.99
Lian-Li Galahad 360 AIO Cooler – $248.99
CoolerMaster TD500 Mesh White case – $123.99
EVGA 850W PSU (Bronze) – $99.99
Crucial P2 1TB NVMe SSD (2400MBps/1900MBps Read/Write) – $84.99
EVGA RTX 3080 FTW3 12GB 1800 MHz Boost Clock/12GB 384 bit GDDR6X video card – $1199.99
Windows 10 Pro with optimizations – $129.00
Video screen – You'd have to source, custom build, and probably program it yourself.
If you want to save $150, PCGz' Blue Elixir offers a EVGA RTX 3080 XC3 12GB (as pictured below) which comes without RGB and is slightly slower (-25MHz) than the FTW but still faster than BTR's overclocked RTX 3080 Founders Edition.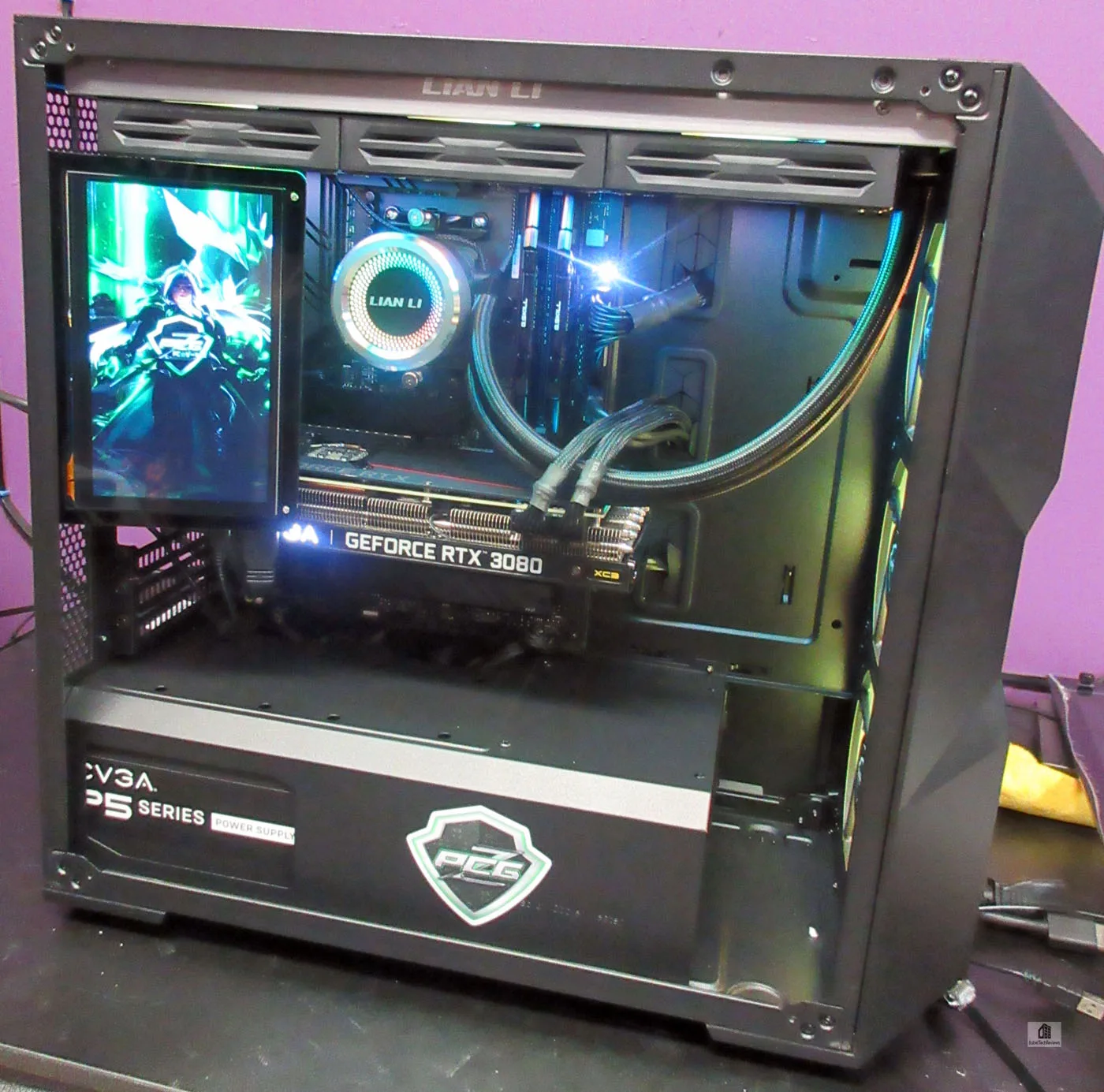 If you buy the individual parts and source them yourself, before tax and any shipping, it comes to $2655.92 – without any video screen. It also means that when you build it yourself, you get all the joy and headaches that come with building a PC. For BTR's flagship build, it meant RMA'ing G.SKILL DDR5 6000 which took 10 days, and also replacing a MSI 360R cooler that was inadequate for cooling the 12900K. It also took many hours of work to optimize the build for stability in benchmarking. Any problems or issues that arise in the future are mine and will need to be researched and addressed.
For gamers that don't have the time or the skill set to build a PC from parts, the PCGz Blue Elixir is a ready made $3500 top PC that you unbox and plug in – and it just works. BTR spent nearly $4000 on its flagship PC and it is basically about as fast in gaming as the Blue Elixir at 1080P – where the 12900KF CPU makes the most difference over a 12700K. Of course, we use it for more than gaming.
PC Gamerz high end Blue Elixir compares favoribly in pricing with the big box and boutique builders with the difference being that they offer a higher level of custom service with a completely tested PC that they will support – parts and labor – for two years plus lifetime tech support.
For example, Alienware offers a similar PC at a similar price to the Blue Elixir. It offers a slightly faster 12900K CPU, but a slower RTX 3080 10GB (instead of 12GB). It offers 64GB (that a gamer doesn't need) of painfully slow DDR5 (4400MHz), and a very small 120mm AIO that is likely insufficient to properly cool the CPU in a stylish if cramped case that will be hard to upgrade. Included support/warranty lasts for only 1 year which isn't that great having experienced Dell's service for a gaming laptop. I would pick PCGz if I didn't build PCs.
One thing we love about the Blue Elixir – besides its outstanding cable management – is that they chose a decent 850W PSU that will probably power the next generation of video cards – a simple remove and replace will allow for an upgrade unlike many big box PC builders that require the PSU to be upgraded also. Although we can nitpick 'Bronze', EVGA sells decent PSUs that deliver the wattage they specify. We spent a ridiculous amount of money on a 1200W Platinum PSU.
PCGz also gives a 1TB NVMe SSD which is generally sufficient for most gamers, and it is very easy to install a second NVMe SSD in the top slot without removing the video card if a gamer decides to expand storage. In addition, if Rocket Lake offers a solid upgrade over Alder Lake's 12700 this year, it will be easy to drop in the new CPU with a BIOS flash as the Cooler Master case is large and easy to work in. PCGz has left room for expansion and upgrades with minimal fuss. All of the parts they chose are first class.
Let's sum it up:
The Pros
The PCGz Blue Elite 12700KF/DDR4/EVGA RTX 3080 12GB PC is a solid PC that competes well in gaming with Intel's top DDR5 PC
The case is large for expansion or upgrades and the fans are quiet
The PSU is of sufficiently high capacity to upgrade video cards
The cable management is exquisite
Each PC is individually tested and benchmarked before being shipped out
PCGz optimizes the BIOS and Win 10 for gamers
Two years Parts & Labor Warranty and lifetime tech support
New video screen adds extra value
Cons
Pricing is high
QC let the wrong CPU backplate slip by
Mismatch of KF CPU with H670 MB. Either a non-K CPU should be used with H670 or a Z690 MB should be offered for OC potential with K CPUs
The Verdict:
If a gamer is looking for a very well made, solid and handsome PC that will just work perfectly for gamers with great support, the PC Gamerz Hawaii Blue Elixir should be considered. It is a solidly-built good-looking RGB desktop that trades blows with a top Intel DDR5 desktop in gaming. PCGz support is awesome and they justify their repeat customers and good reviews.
We will not be surprised to see PCGz become popular outside of Hawaii in the months to come.
Stay tuned for Part 2. We were somewhat surprised to see that PC GamerZ was still using Windows 10 so we decided to compare its performance with Win 11. We will post this review next week and then follow it up with a SSD review and then a VR review featuring the Hellhound RX 6650 XT versus the RX 6700 XT and versus the RTX 3060 Ti by next weekend.
We hope to follow up with PC GamerZ Hawaii the next time we visit the Islands, but until then we will say aloha and a hui ho (until we meet again).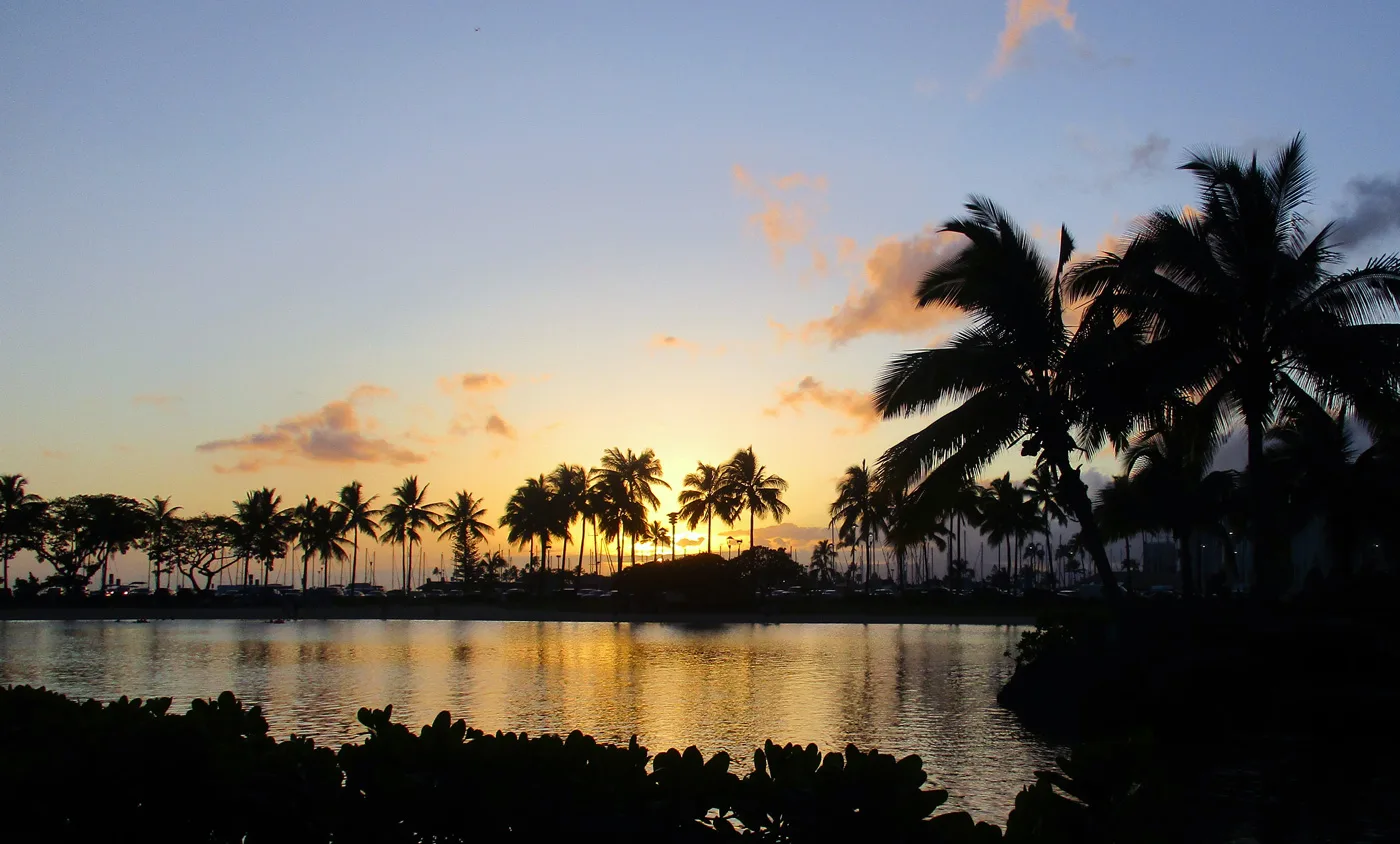 Aloha and Happy Gaming!