BabelTechReviews has made the move to Windows 8.1 because of what appears to be better support for 4K resolution when we upgraded to a Monoprice Crystal Pro K display. Originally we had some issues switching resolutions in-game with Windows 7 that were completely resolved by upgrading to Windows 8.1 with a clean install.
Windows 8.1 is still a bit of a hybrid operating system, partly aimed at the desktop and also at the more casual, mobile user. Although there is no Start button, Windows 8.1 has become more tolerable for desktop productivity and we will continue to benchmark with it until Windows 10 is released and stable for benching.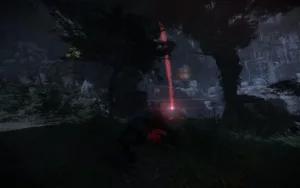 The first thing we want to see is if the performance is similar between Windows 7 and Windows 8.1. We reran our 30-game benchmark suite with the GTX 980 with WHQL driver 347.52. Our testing platform is Windows 7 64-bit, using an Intel Core i7-4790K at 4.00GHz with turbo to 4.4GHz for all cores, ASUS' Z97E motherboard, and 16GB of Kingston "Beast" HyperX RAM at 2133MHz. The only difference now is that we are using Windows 8.1 at 1920×1080 and at 2560×1600.
Here is our complete test configuration:
Test Configuration
Test Configuration – Hardware
Intel Core i7-4790K (reference 4.0GHz, HyperThreading and Turbo boost is on to 4.4GHz; DX11 CPU graphics), supplied by Intel.
ASUS Z97-E motherboard (Intel Z97 chipset, latest BIOS, PCOe 3.0 specification, CrossFire/SLI 8x+8x)
Kingston 16 GB HyperX Beast DDR3 RAM (2×8 GB, dual-channel at 2133MHz, supplied by Kingston)
GeForce GTX 980, 4GB reference clocks, supplied by Nvidia – tested as a single GPU and in SLI
GeForce GTX 980, 4GB reference clocks, supplied by Nvidia – used in SLI
2TB Toshiba 7200 rpm HDD
Corsair CX 750, 750W power supply unit
Cooler Master Seidon watercooler, supplied by Cooler Master
Onboard Realtek Audio
Genius SP-D150 speakers, supplied by Genius
Thermaltake Overseer RX-I full tower case, supplied by Thermaltake
ASUS 12X Blu-ray writer
HP LP3065 2560×1600 30″ LCD display
ASUS VG 278, 27″ 120Hz 3D Vision ready display, supplied by ASUS.
Monoprice Crystal Pro 4K 28″ display
Test Configuration – Software
Nvidia GeForce 347.52 WHQL drivers for the GTX 980. High Quality, prefer maximum performance, single display.
Windows 7 64-bit; SP1 very latest updates, and Windows 8.1; very latest updates
Latest DirectX
All games are patched to their latest versions.
VSync is off in the control panel.
AA enabled as noted in games; all in-game settings are specified with 16xAF always applied; 16xAF forced in control panel for Crysis.
All results show average, minimum and maximum frame rates except as noted.
Highest quality sound (stereo) used in all games.
The 30 Game benchmarks & synthetic tests
Synthetic

Firestrike – Basic & Extreme
Heaven 4.0

DX9

The Witcher 2
Borderlands 2

DX10

DX11

STALKER, Call of Pripyat
Max Payne 3
the Secret World
Sleeping Dogs
Hitman: Absolution
Far Cry 3
Tomb Raider: 2013
Crysis 3
BioShock: Infinite
Metro: Last Light Redux (2014)
Battlefield 4
Splinter Cell: Blacklist
ArmA 3
Total War: Rome II
Batman: Arkham Origins
Thief
Sniper Elite 3
Watch_Dogs
GRID: Autosport
Middle Earth: Shadows of Mordor
Alien Isolation
Assassin's Creed Unity
Civilization Beyond Earth
Call of Duty: Advanced Warfare
Far Cry 4
Dragon's Age: Inquisition
Metal Gear Solid V: Ground Zeroes
The Crew
Evolve
Total War: Attila
All of the above games were tested at 1920×1080, 2160×1600, and at 3840×2160 with Windows 7 and with Windows 8.1 for comparison using a single GTX 980
Here is our Main Chart
Windows 7 versus Windows 8.1
Wins are in bold. If there is a 'tie', both results are in bold

There are no surprises. Windows 8.1 has an extra abstraction layer and the performance penalty is about 1-2% generally in our 30 game benchmark suite. However, there are a very small handful of games that appear to actually run better on Windows 8.1.
Conclusion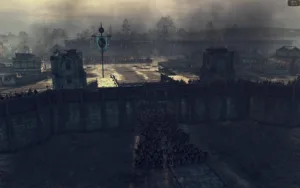 So far, we would not necessarily recommend upgrading to Windows 8.1 if you are running Windows 7. However, there are some advantages to using the latest Windows operating system and one of them appears to be better 4K gaming.
Stay tuned, next up we are benching for a CrossFire versus SLI Showdown featuring GTX 980 SLI versus R9 290X CrossFire at up to 4K
Happy gaming!