Overclocking
Overclocking, Temperatures & Noise 
All of our performance and overclocked testing are performed in a closed Phanteks Eclipse P400 ATX mid-tower case.  Inside, the RTX 3080 Ti is a quiet card even when overclocked and we never needed to increase its fan speeds manually or change the stock fan profile.  We overclocked using Afterburner without adding any extra voltage.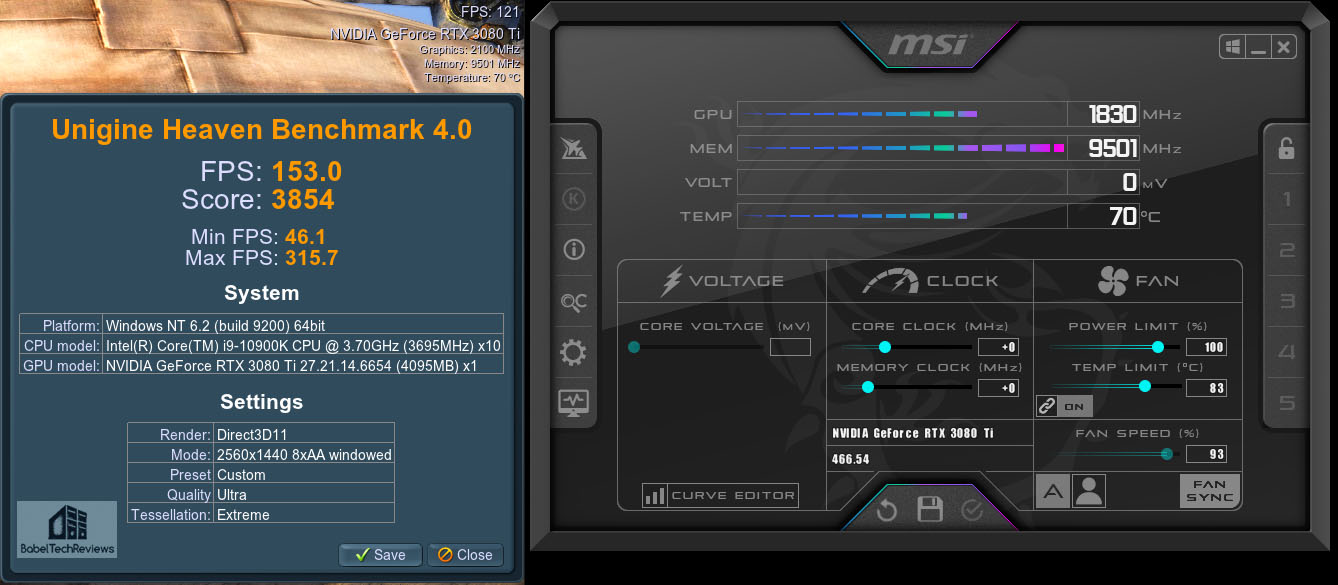 We used Heaven 4.0 running in  a window at completely maxed-out settings at a windowed 2560×1440 to load the GPU to 98% so we could observe the running characteristics of the RTX 3080 Ti and also to be able to instantly compare our changed clock settings with their results.  At completely stock settings with the GPU under full load, the card ran cool and stayed below 70C with clocks that averaged around 1830MHz.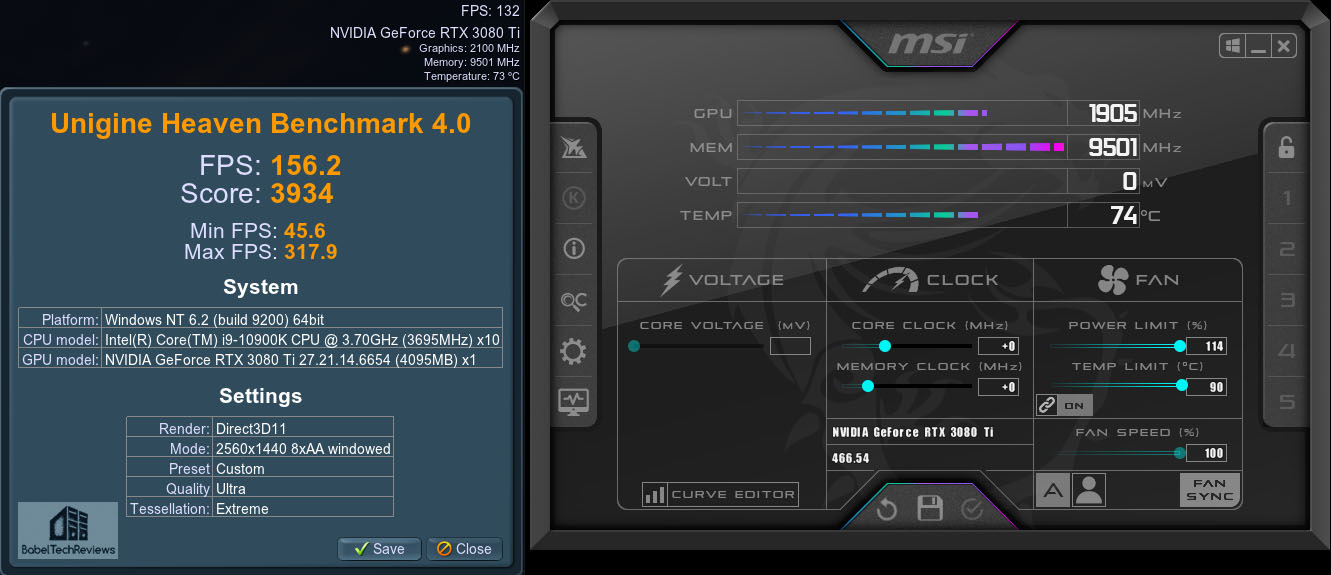 Simply raising the Power and Temperatures to their maximums resulted in the clocks running above 1900MHz with a small rise in temperatures using the stock fan profile.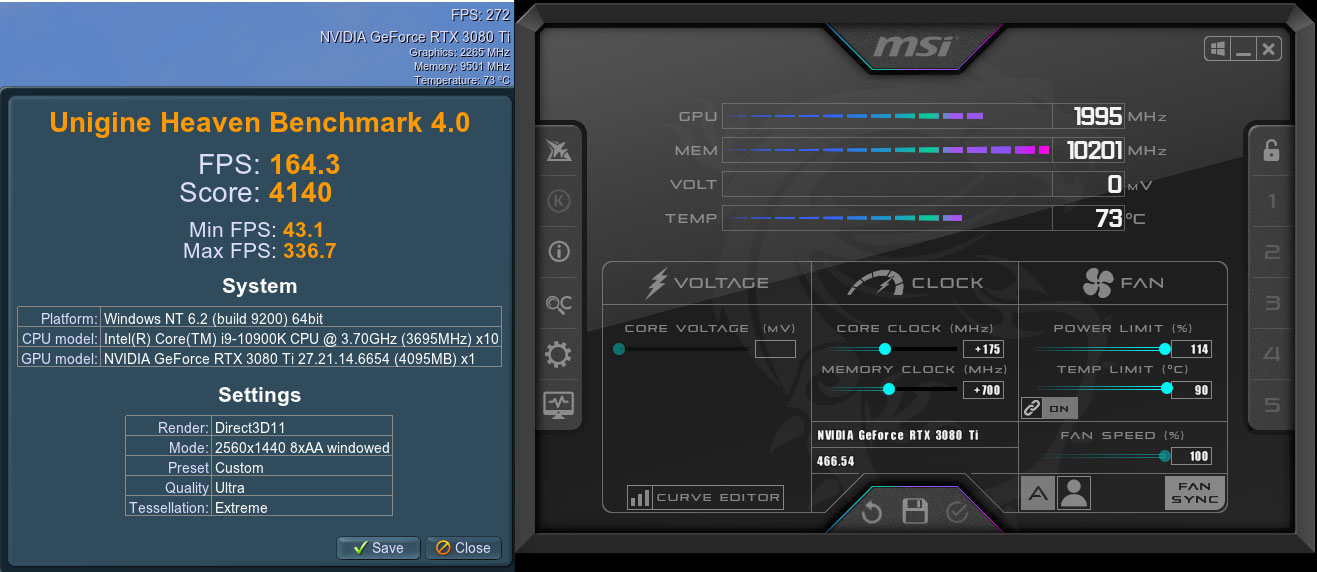 After testing multiple combinations, our RTX 3080 Ti's final stable overclock to achieve the highest overall performance added +160MHz offset to the core and +700 MHz to the memory. to achieve a core clock around 2000MHz with a memory clock of 10200MHz.  The RTX 3080 Ti FE is power-limited, and to achieve a higher overclock will require more voltage.  Our review sample is only a fair overclocker.  If you want a higher overclock, pick a partner overclocked AIB.
To see the performance increase from overclocking, we tested 5 games.   The results are given after the main performance charts in the next section.
First, let's check out performance on the next page.