Unboxing
The RTX 3080 Ti Founders Edition Unboxing
The Ampere generation RTX 3080 Ti Founders Edition is also a completely redesigned Founders Edition and here is the card, unboxed.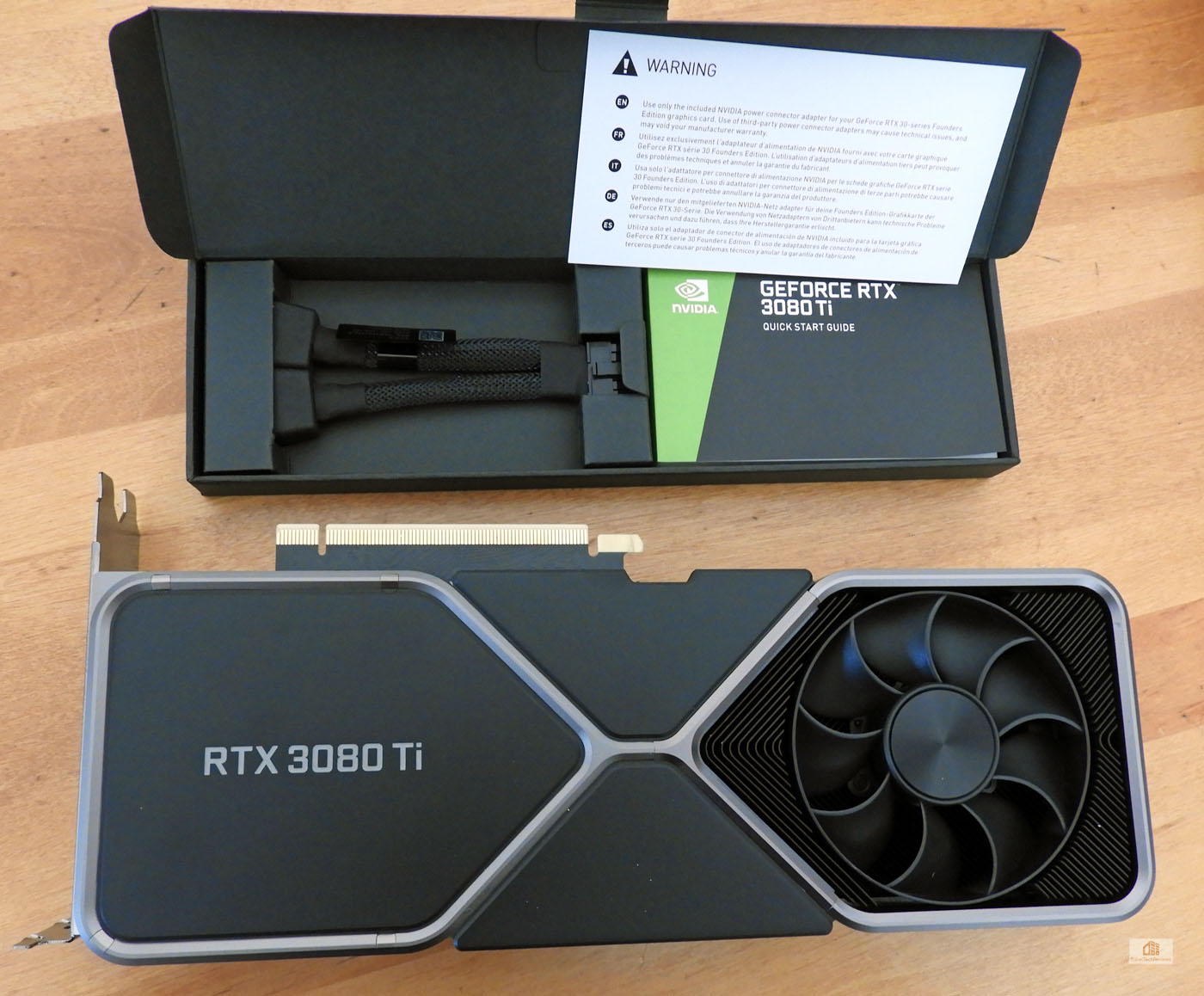 Inside the box and beneath the card are warnings, a quick start guide and warranty information, plus the 12-pin to PCIe 8-pin dongle that will be required to connect the RTX 3080 Ti to most PSUs.
Just like the RTX 3080 and RTX 3090 Founders Editions, the RTX 3080 Ti comes in a "shoebox" style box where the card inside lays flat at a slight incline for display.
The system requirements, contents, and warranty information are printed on the bottom of each box. 
The RTX 3080 Ti requires a minimum 750W power supply unit, and the case must have space for a 285mm (L) x 112mm (W) two-slot card. It easily fits in our Phanteks Eclipse P400 ATX mid-tower as it is much smaller than the RTX 3090 and the same size as the RTX 3080.
The RTX 3080 Ti Founders Edition is a moderately heavy 2-slot card with dual fans.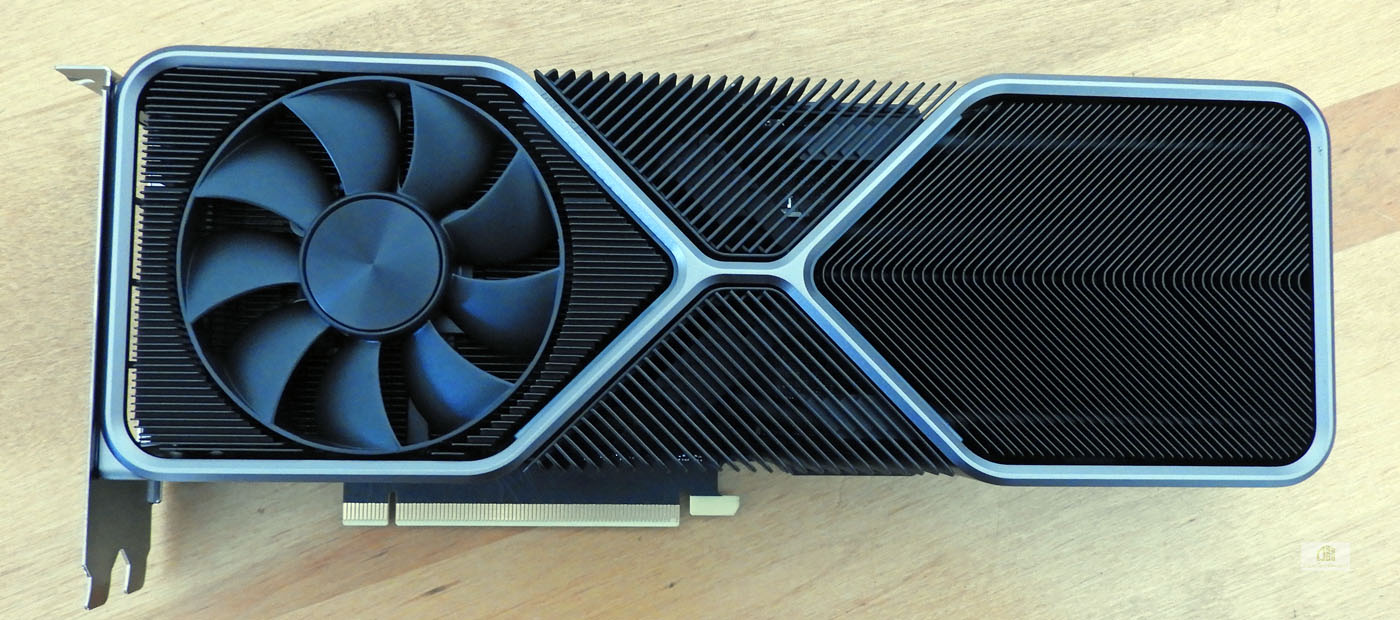 Turning the card over, we see the similar unique design of Ampere FEs.  This card is designed to keep the GPU cool including by using a short PCB, and inside the card it is mostly all heatsink fins.
There is very large surface area for cooling so the heat is readily transferred to the fin stack and the dual fans exhaust the heat out of the back of the case and also from the top of the card into the case's airflow.
The IO panel has a very large air vent and four connectors.  The connectors are similar to the Founders Edition of the RTX 2080 Ti and the RTX 3080, but the VirtualLink connector for VR is no longer used.  Three DisplayPort 1.4 connectors are included, and the HDMI port has been upgraded from 2.0 to 2.1 allowing for 4K/120Hz over a single HDMI cable.
Before we look at overclocking, power and noise, let's check out our test configuration.