Conclusion
Final Thoughts
This has been a very enjoyable experience evaluating the new Ampere RTX 3060 versus the four other cards that we tested. The $329 RTX 3060 is about 30% slower than the $399 RTX 3060 Ti, and about 25% faster than the Turing GeForce RTX 2060 which launched originally at $349.  It's also on average 90% faster than the Pascal GeForce GTX 1060 which was one of NVIDIA's most popular cards that launched at the bargain price of $249 four and one-half years ago.  The RTX 3060 trades blows with the Radeon RX 5700 XT which launched at $399, but we test using the Anniversary Edition which originally launched at $449 and it is AMD's binned and overclocked card.
If a gaming enthusiast using a GTX 1060 or similar and who wants a fast 1080P card, it is an excellent card for 2021 gaming – and even at 1440P with some settings lowered. Unfortunately, we only were able to spend 100 hours with the RTX 3060 and we had to focus on performance, and we simply did not have time to touch on its other features including Reflex and Broadcast.
We plan to follow up with a Reflex Analyzer kit review which features the ASUS ROG Swift 360Hz G-SYNC Gaming Monitor PG259QNR and the ASUS ROG Chakram Core Gaming Mouse.  We will compare our Samsung G7 Odyssey 27″ 2560×1440/240Hz/1ms/G-SYNC/HDR600 monitor with the new 360Hz/1ms ROG Swift 24″ display.
We are very impressed with the EVGA Black edition of the reference RTX 3060.   It offers excellent performance at 1080P and and it even supports playable gaming at 1440P.  For $329, the Founders Edition of the RTX 3060 is well-built, solid, and good-looking, and it stays cool and quiet even when overclocked.  The RTX 3060 offers a solid upgrade value for GTX 1060 owners. Gamers using lower performance cards will love it – if they can buy one at its suggested price.
Unfortunately, we are in the midst of twin pandemics.  COVID-19 has increased demand for gaming cards and the Cryptocurrency pandemic has pushed pricing of all capable mining cards to ridiculous highs.  Don't buy from scalpers!  Instead, use GeForce Now if it is available to play on your current card and sign up for EVGA's queue by hitting "auto notify" on the RTX 3060 you want.  EVGA will notify you when your card is available by email and you will have 8 hours to complete your purchase.
ETH mining will hit another difficulty fork relatively soon and the cryptocurrency currency market will crash again as it did the last time, and the miners' demand for video cards will disappear as they flood the market with used cards.
Pros
The EVGA RTX 3060 at $329 is almost a 2X jump in performance over the GTX 1060.
The RTX 3060 is perfect for 1080P gaming at maxed out settings and even for 4K gaming with high settings; and it's also very useful for intensive creative, SPEC, or GPGPU apps
Ray tracing is a game changer in every way and the RTX 3060 is faster than the RTX 2060 especially when DLSS 2.0 or RTX features are enabled
Reflex and Broadcast are important features for competitive gamers and broadcasters
Ampere improves over Turing with AI/deep learning and ray tracing to improve visuals while also increasing performance with DLSS 2.0 and Ultra Performance DLSS
The EVGA RTX 3060 Black's design cooling is quiet and efficient; the GPU in a well-ventilated case stays cool even when overclocked and it remains quiet using the stock fan profile
The EVGA Black is solidly built as an entry-level RTX 3060 and EVGA offers the best customer service – period!  Definitely get in EVGA's queue if you want to buy one to avoid frustration of constantly checking retailers, most of which have jacked up pricing.
Price to performance value is solid for 2021
Cons
The EVGA RTX 3060 Black is voltage constrained for overclocking, and if you need a higher overclock, choose a higher-clocked model
Difficult to get at the suggested price.  Be patient and sign up for GeForce Now if you need a new card until you can acquire one.
The Verdict: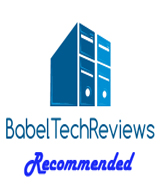 If you are a gamer who plays at maxed-out 1080P, you may do yourself a big favor by upgrading to a RTX 3060. The EVGA RTX 3060 Black offers a good performance value as an upgrade from a GTX 1060 with the additional benefit of being able to handle ray tracing, and it can even meet the demands of 1440p gaming with high settings.
The RTX 3060 Black is available starting now for $329 from EVGA's online store.  Use EVGA's Auto-notify to save yourself frustration and use the GeForce NOW cloud if it is available while waiting if you need to upgrade now.
Stay tuned, there is a lot more on the way from BTR.  Next up, we will test a new extremely fast CARDEA IOPs 1TB NVMe2 SSD from TeamGroup.  And a new GeForce 461.72 driver performance analysis is on the way from Rodrigo.  Stay tuned to BTR!
Happy Gaming!