Performance Charts
Performance summary charts
All of our testing uses ultra settings at 1920×1080, 2560×1440, and 3840×2160 resolutions.  All game results are expressed in average fps (in bold) and also generally in minimum fps (in a slightly smaller italic font next to the averages).  The Gigabyte GTX 1070 Ti Gaming OC 8G performance results are in the first (green) column and the PowerColor Red Devil RX Vega 56 performance results are in the second (red) column.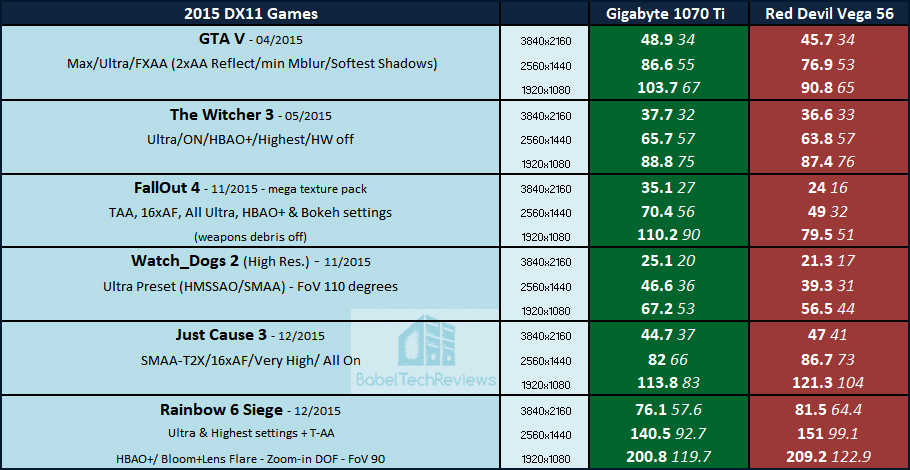 Of our 106 benchmark runs, the Gigabyte GTX 1070 Ti Gaming OC 8G wins 62 individual benchmarks and the Red Devil wins 46.  The RX Vega makes its strongest showing in DX12 games, but for the DX11 games we tested, the GTX 1070 Ti is the winner.  It is impossible to compare pricing currently because although the Gigabyte card lists for $489 and the PowerColor card lists for $599, neither card is available for purchase at these prices but overall pricing has been drastically inflated by crypto-currency mining demands.
Let's head for our conclusion.