Conclusion
Final Thoughts
This has been a very enjoyable exploration evaluating the new Ada Lovelace RTX 4090 FE versus the RTX 3090 FE and Gigabyte RTX 6900 XT Gaming OC.  The RTX 4090 performed brilliantly performance-wise.  It totally blows away its other competitors as it is much faster.  The RTX 3090 at $1599 is the upgrade from the $1499 RTX 3090 since the RTX 4090 gives at least a 160% (1.6X) improvement over its baseline performance.  If a gaming enthusiast wants the very fastest card – just as the RTX 3090 was for the past two years (until the up to 10% faster RTX 3090 Ti was released), and doesn't mind the $100 price increase – then the RTX 4090 is the only choice for intensive gaming and high resolution VR headsets.
The RTX 4090 is the flagship gaming card that can also run intensive creative apps very well, especially by virtue of its huge 24GB framebuffer.  But it is still not a Quadro.  These cards cost a lot more and are optimized specifically for workstations and also for professional and creative apps.
For RTX 3090 gamers who paid $1499 and who have disposable cash for their hobby, the RTX 3090 Founders Edition which costs $1599 is the card to maximize their upgrade. And for high-end gamers who also use creative apps, this card may become a very good value.  Hobbies are very expensive to maintain, and the expense of PC gaming pales in comparison to what golfers, skiers, audiophiles, and many other hobbyists pay for their entertainment.
We cannot call the $1600 RTX 4090 a "good value" generally for gamers as it is a halo card although it provides more than 1.6X the performance of a RTX 3090.  Of course, a RTX 3090 can be currently found at many etailers for under $1000 and a RTX 6900 XT for less than $700.  Value is in the eye of the beholder, and the RTX 4090 delivers on its raw performance promises.
In addition, DLSS 3 brings a great future value to the new 4000 series as it has already received support from many of the world's leading game developers, with more than 35 games and applications announcing support including game engines, including Unity, Unreal, and Frostbite Engine.  If a game already uses DLSS 2 Super Resolution, upgrading to DLSS 3 is a relatively simple process that will make both Super Resolution and Frame Generation available. DLSS 3 leverages the same integration points as DLSS 2 (color buffer, depth buffer, engine motion vectors, and output buffers) and Nvidia Reflex, making upgrades from these existing SDKs easy for devs using the DLSS 3 Streamline plugin.
We will follow up with a DLSS 3 review since what we have experienced so far is extremely promising especially for upcoming less powerful Ada Lovelace cards.
Conclusion
We are very impressed with the RTX 4090 raw performance after spending more than 100 hours testing it over the past few days.   It offers exceptional performance at Ultra 4K and and it even supports smooth playable gaming at 4K/120Hz using Quality DLSS and may be used for 8K gaming.  It currently stands alone as the fastest video card in the world.
The Founders Edition of the RTX 4090 is well-built, solid, good-looking, and it stays cool and quiet even when overclocked – the card does not get hot like the RTX 3090 and it is much quieter under load.  The RTX 4090 Founders Edition offers a big performance improvement over any previous Founders Editions in every metric.
Pros
The RTX 4090 is the fastest video card in the world
The RTX 4090 at $100 more than the RTX 3090 launched at is at least a 1.6X+ jump in raw performance
The RTX 4090 offers an overall 160% to 180% improvement over the RTX 3090's baseline performance (at 100%)  depending on the resolution and individual game, and in several examples it offers nearly a 200% improvement!
24GB of fast vRAM and a fast core allow for 4K/120Hz gaming and it's also very useful for intensive creative apps
Ray tracing is a game changer in every way and DLSS 2 is pure magic.  DLSS 3 looks to be even more of a game changer
Ada Lovelace improves over Ampere with AI/deep learning and ray tracing to improve visuals while also increasing performance with DLSS 2 and especially with DLSS 3
The RTX 4090 Founders Edition design cooling is quiet and efficient; the GPU in a well-ventilated case stays much cooler and quieter than the RTX 3090
The industrial design is eye-catching and it is solidly built
Con
Price.  At $1600, the RTX 4090 is not a good value for gaming except as a multi-purpose halo card or for bragging rights
The Verdict: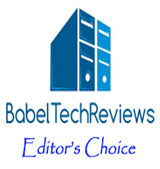 If you are a gamer who also uses creative apps where saving time is important, you may do yourself a favor by upgrading to a RTX 4090. For high-end gamers with disposable income, the RTX 4090 is a true 4K/120Hz video card for most modern games and it offers the highest performance as an upgrade from a RTX 3090 delivering from 160% to nearly 200% improvement in raw performance power.
Stay tuned, there is a lot more on the way from BTR.  Next up, we will more extensively test the RTX 4090, RTX 3080, and RX 6900 XT in VR using the Vive Pro 2 and Reverb G2 with an ETA of early next week.  We also plan to follow up with an RTX 4090 overclocking review and a DLSS 3 deep dive.  Stay tuned to BTR!
Happy Gaming!
UPDATE: I shared my data with John Peddie Research and they posted their own take on the RTX 4090 focusing on averages and easy-to-read charts including their famous Pmark overall comparison.