We have reviewed the GTX 1080 with our full benchmark suite of 26 games this last Tuesday for BTR's readers, and we have concluded that at stock settings, it is the fastest single-GPU video card in the world, beating the GTX 980 Ti, the TITAN X, and the Fury X by large margins. Increases in bandwidth and power efficiency allow the GTX 1080 to run at really high clock speeds over 1733MHz at stock, while only using 180 watts of power.
In fact, our stock GTX 1080 is just about as fast as GTX 980 SLI! After seeing what Jensen's team accomplished at the GTX 1080 launch by achieving 2100MHz on the core, we were excited to see what stable overclock that we could get with our sample of the Founder's Edition of the GTX 1080.
Unfortunately, originally we were only able to spend a few minutes overclocking our GTX 1080's core by +190MHz and added +150MHz offset to its memory, and were able to give some very promising but preliminary reports of good stability and scaling.
Today, we will present our final stable overclock using EVGA's latest non-public beta of Precision X16, or Precision XOC with our entire game benchmark suite of 26 games and 1 synthetic, and will give you a report on our adventure in overclocking the GTX 1080. EVGA's Precision XOC or Precision X 16 will be released to the public shortly, in less than 5 days and it features a scanner for a semi-automatic new way to set overclocks to fully unlock the new Pascal GPU's Boost 3.0.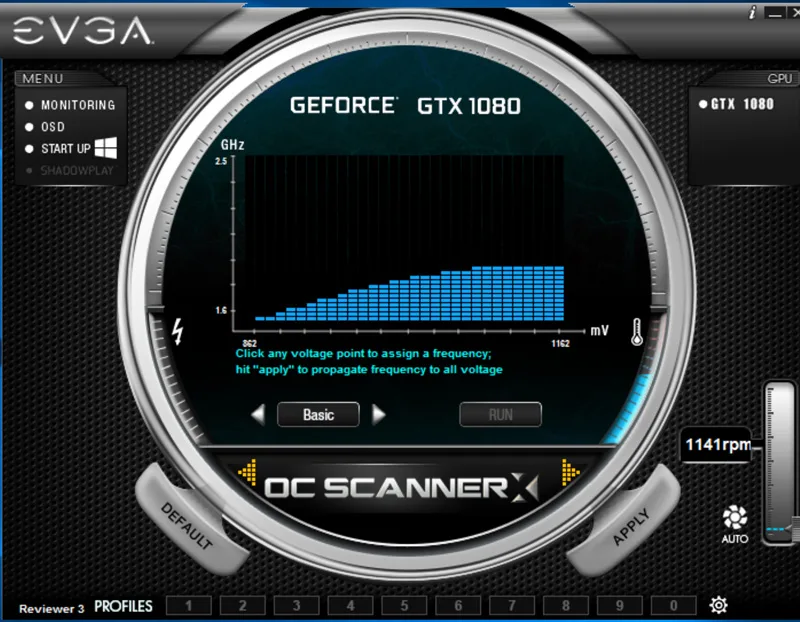 Let's get right to the test configuration, to the driver release notes, and then to our overclocking method, and finally to the 26-game overclocked results.
Test Configuration
Test Configuration – Hardware
Intel Core i7-4790K (reference 4.0GHz, HyperThreading and Turbo boost is locked on to 4.4GHz by the motherboard's BIOS; DX11 CPU graphics), supplied by Intel.
ASUS Z97-E motherboard (Intel Z97 chipset, latest BIOS, PCIe 3.0 specification, CrossFire/SLI 8x+8x)
Kingston 16 GB HyperX Beast DDR3 RAM (2×8 GB, dual-channel at 2133MHz, supplied by Kingston)
GTX 1080, 8GB, Founder's Edition, reference clocks supplied by Nvidia and also overclocked +190MHz core and +400MHz memory offsets.
2TB Toshiba 7200 rpm HDD
EVGA 1000G 1000W power supply unit
Cooler Master 2.0 Seidon, supplied by Cooler Master
Onboard Realtek Audio
Genius SP-D150 speakers, supplied by Genius
Thermaltake Overseer RX-I full tower case, supplied by Thermaltake
ASUS 12X Blu-ray writer
Monoprice Crystal Pro 4K
Test Configuration – Software
Nvidia's GeForce GTX 1080 Launch Drivers 368.13 and 368.16 for overclocking (they only differ in that 368.16 enabled Precision X). High Quality, prefer maximum performance, single display.
VSync is off in the control panel.
AA enabled as noted in games; all in-game settings are specified with 16xAF always applied
All results show average frame rates including minimum frame rates shown in italics on the chart next to the averages in smaller font.
Highest quality sound (stereo) used in all games.
Clean install of Windows 10 64-bit Home edition; all DX11 titles were run under DX11 render paths. Our DX12 titles are run under the DX12 render path. Latest DirectX
All games are patched to their latest versions at time of publication.
EVGA's Precision XOC, latest non-public beta version Precision X16 released 5/16/2016.
The 26 PC Game benchmark suite & 1 synthetic test
Synthetic
Firestrike – Basic & Extreme

DX11* Games

Crysis 3
Metro: Last Light Redux (2014)
GRID: Autosport
Middle Earth: Shadows of Mordor
Alien Isolation
Dragon's Age: Inquisition
Dying Light
Total War: Attila
Grand Theft Auto V
ProjectCARS
the Witcher 3
Batman: Arkham Knight
Mad Max
Fallout 4
Star Wars Battlefront
Assassin's Creed Syndicate
Just Cause 3
Rainbow Six Siege
DiRT Rally
Far Cry Primal
Tom Clancy's The Division
DOOM (*OpenGL game)
DX12 Games
Ashes of the Singularity
Rise of the Tomb Raider
Hitman
Nvidia's Control Panel settings:
Overclocking with Precision XOC – EVGA Precision X16 non-public Beta
Precision XOC is still in beta and yet it offers these features which implement all capabilities of GPU Boost 3.0, including:
Per voltage point frequency offsets
Support for integrated OC scanners
Overvoltaging controls
Precision XOC uses an integrated scanner that we ran. It runs FurMark, an OpenGL program, to attempt to find the highest stable overclock.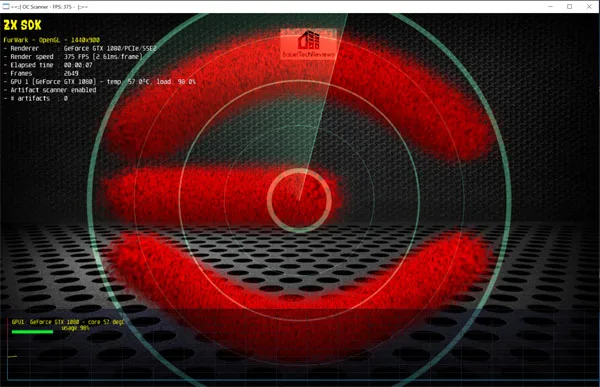 There are some known Issues that will be fixed for public release which I also encountered
Temperature limits are wrongly reported as the power target limit.
Recovery from the overclock scanner crashes usually crashes the driver and it will stop responding but sometimes recover.
Too high of an end scan point will lead to hard crashes which require a reboot.
The scanner cannot test the theoretical max clock to find all of the available headroom yet
We definitely experienced crashes – one after another until we finally gave up on using the scanner and we finally decided to manually overclock.
UI (User Interface)
The UI is still a work in progress. Here is the stock Precision XOC when you first open it. We have clicked on the yellow triangle on the left to open the voltage adjustment and we have moved it to 100% in the red (below left).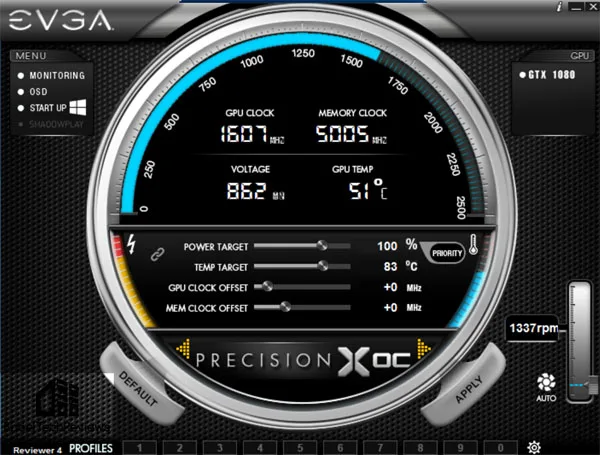 There are additional functions as the yellow triangles navigate to different top level pages.
Over-voltage is accessed by clicking the area left of the sliders near the lightning bolt icon.
Monitoring can be accessed on the 3rd page and can be expanded by double clicking on the monitoring graphs
All scanner pages use blue and green which mean:
Blue is the default V/F curve
Green is the overclock settings curve
You can adjust the curves by clicking the area above the blue section
Hit apply to apply any changes you wish to make or default to cancel.
Linear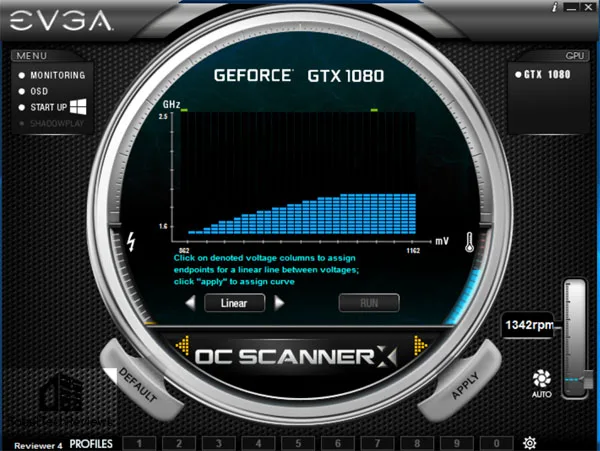 Linear mode active voltage points are denoted by the green bars at the top of the columns
You can assign a curve by selecting the voltage column and a desired frequency along the Y-axis
Hitting the default button will clear your VF curve for all modes
Basic
This can be used to help set your maximum overclock.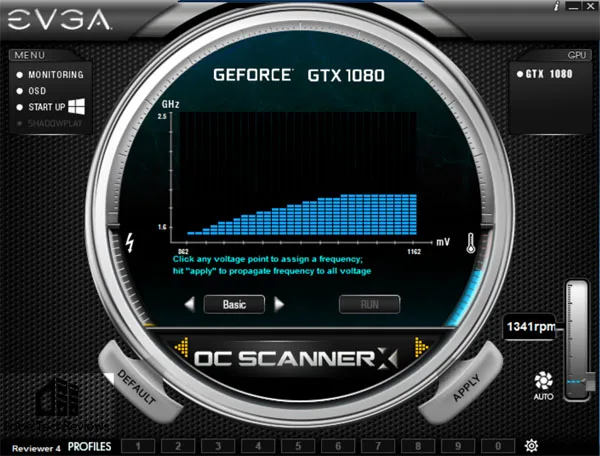 Basic uses the same overclocking method available to Maxwell by assigning a standard offset to all voltage points and if you assign a curve by selecting a frequency for any voltage and an offset curve is set automatically – just hit apply to set or default to clear it.
Manual Mode
This didn't work for us very well as we had too many crashes with the scan mode which should otherwise be able to give the user a good idea of the GPU's overclocking capabilities. We did run with Vsync off which is critical to success but this is what we got: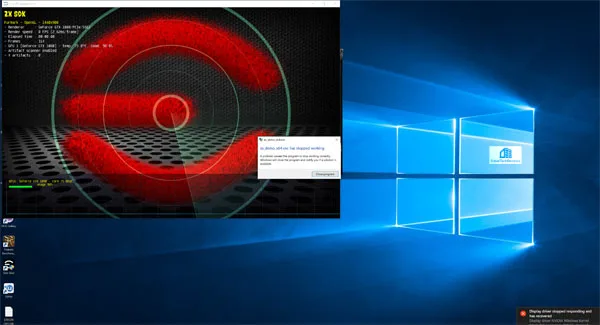 So we finally set everything manually. Here is Precision XOC at default running looped Heaven 2.0, and notice that the core clock will throttle below 1733MHz when it gets too warm.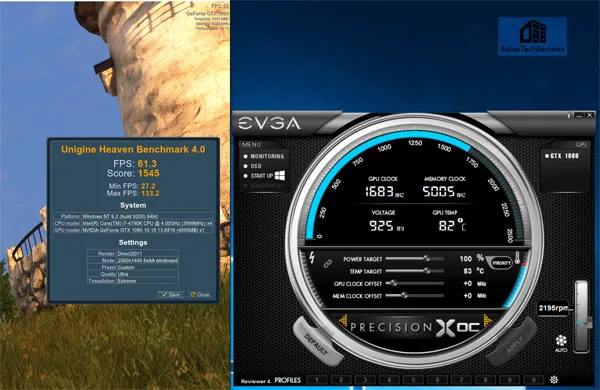 Next all we did next was to set the Power Target and the Temperature Target to maximum, and we continued to loop Heaven: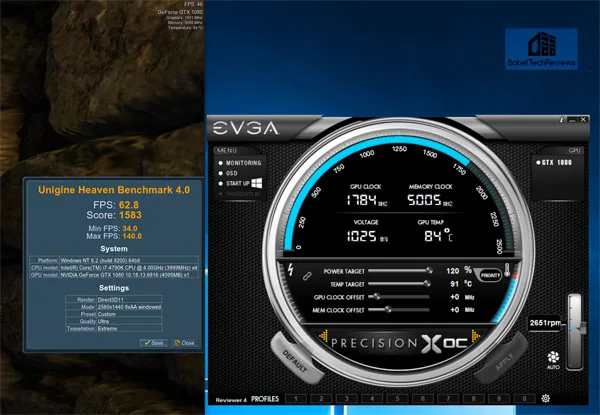 Now we see a boost well above 1733MHz. Everything else remains at stock and this is how we run our basic testing of the stock GTX 1080.
Now we overclocked to our highest stable frequency. Notice that the Power Target is reduced from the maximum 120% down to 110% as this same overclock was not completely stable with a maximum Power Target. Also, notice how the Heaven scores continue to increase sequentially with each change that we made.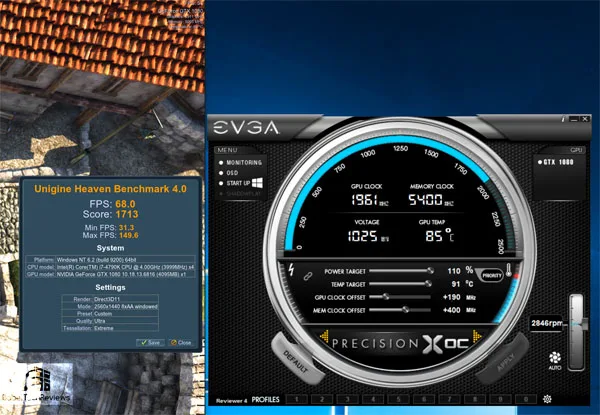 We achieved a final stable overclock of +190 MHz to the core which settled in above 1950MHz with GPU Boost while Heaven looped continually. No matter what we tried – maximum voltage, fan at 100%, a cold room – we could not achieve a +200MHz offset.
Our GTX 1080's GDDR5X memory also took a final offset +400MHz to achieve a 5400MHz final stable memory clock. We noticed that there is a memory hole with instability around +500MHz offset, and that we could then push it even higher to +600MHz, but we lost some performance compared with a +400MHz offset.
So ultimately, the final stable overclock for BTR's GTX 1080 sample is +190MHz core offset leading to an average boost over 1950MHz and a +400MHz memory offset resulting in a 5400MHz memory clock. This is with a power target of +110% (not 120% which is unstable) and a temperature target of 91C. However, there were 2 problematic games out of 26 games that required an adjustment downward – GTA V (which has always been extremely sensitive to all overclocking) and Ashes of the Singularity (which has been somewhat problematic for Nvidia cards) which required lowering the offset by 20MHz to +170MHz offset.
Perhaps once Precision X is finalized, our GTX 1080 overclock will go even higher with more stable fine-tuning of voltage, but this overclock is what we have now. Let's see the performance results of 26 games with our games at stock GTX 1080 speeds compared with our highest stable overclock.
The Summary Chart & Conclusion
Below is the summary chart for 26 games and 1 synthetic test. The highest settings are always chosen, and it is DX11 when there is a choice (except for Ashes of the Singularity, Hitman, & Rise of the Tomb Raider which are always run in DX12), and the settings are ultra. Specific in-game settings are listed on the charts.
The benches are run at 2560×1440 and 3840×2160 since testing at 1920×1080 makes no sense as most of those results are CPU-limited. All results, except for Firestrike, show average framerates and higher is always better. Minimum framerates are displayed next to the averages in smaller font which is italicized. In-game settings are fully maxed out and they are identically high or ultra across all platforms. Only GTA V and Ashes of the Singularity had some instability with our overclock, although the display driver never stopped responding, and the GTX 1080's core clock was lowered by -20MHz to +170MHz offset to properly complete the benchmarks instead of raising the voltage which was kept at stock.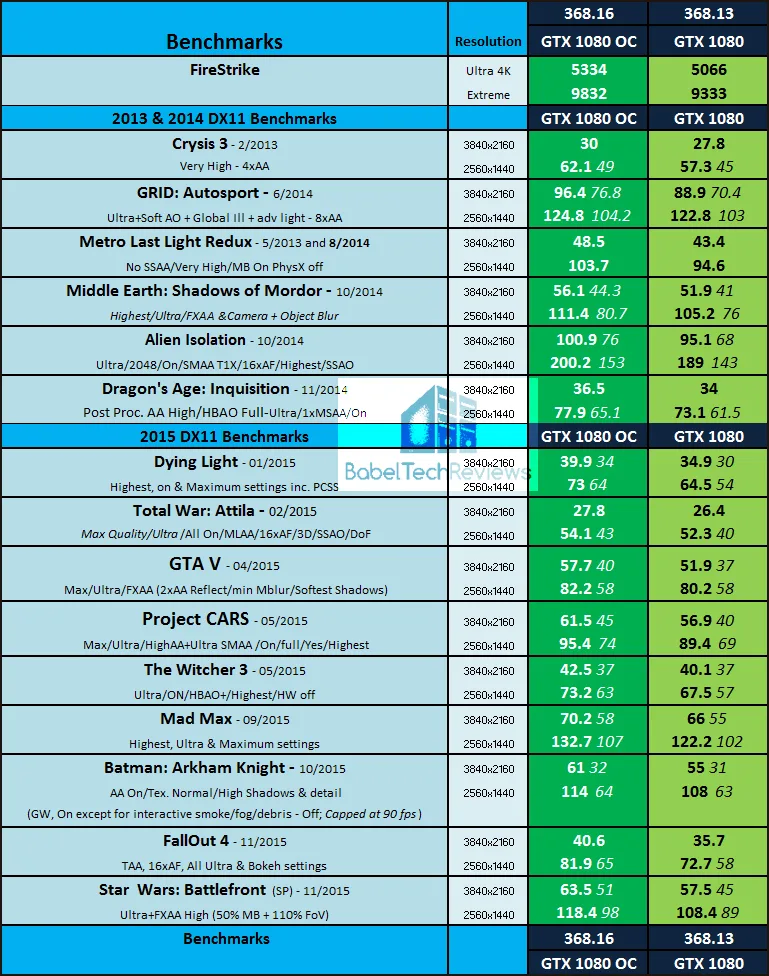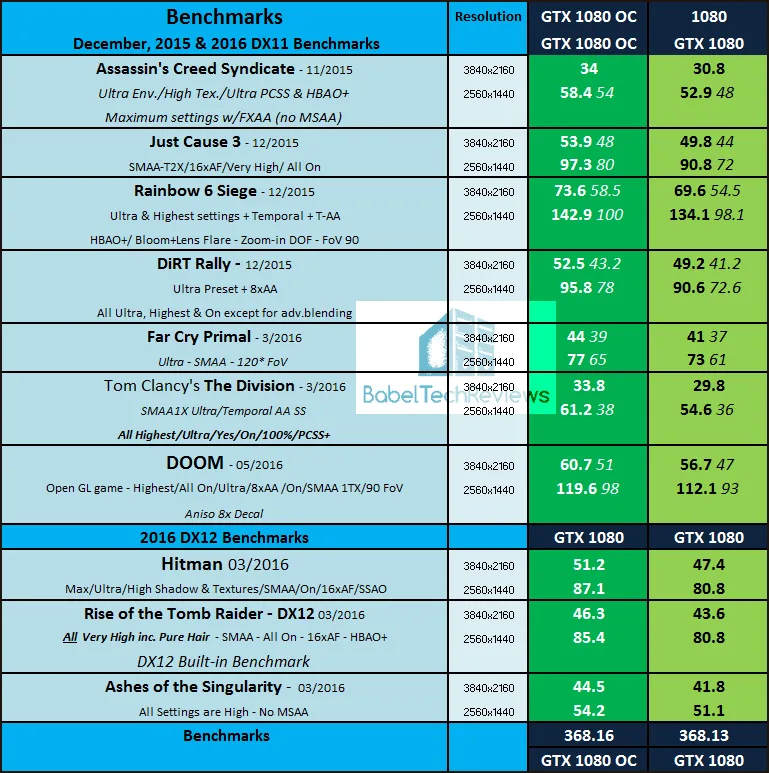 We generally see good scaling with most of our games with this moderate overclock of the GTX 1080 over stock settings. In some cases, the framerate increase makes a difference to the playability of some of the games, especially at 4K. For example, Dragon's Age: Inquisition, The Division, and Assassin's Creed Syndicate minimums rise above 30 fps at 4K after overclocking, and several games have minimums rise from the 50s to above 60 fps at 2560×1440 after the GTX 1080 is overclocked.
Let's head to our conclusion
Conclusion: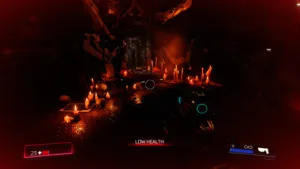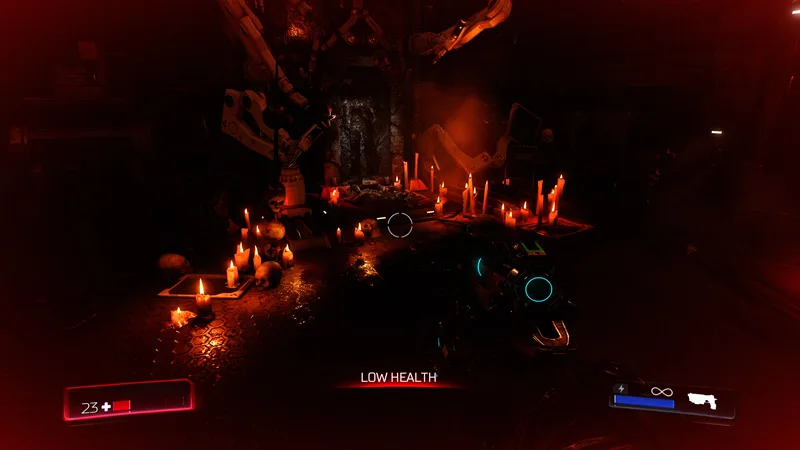 We would highly recommend overclocking the GTX 1080 with the new Precision XOC after it is released to the public in less than 5 days. Overclockers will enjoy its new features which fully unlock Pascal's GPU Boost 3.0, and as the scanner becomes more stable, overclocks should be a lot easier to set.
For many games in our benching suite, overclocking moderately, even without increasing the voltage or the fan profile, brought noticeable and practical gains in several games, sometimes making a difference to performance especially in borderline situations at 4K and at 2560×1440.
We have a lot of interesting upcoming evaluations planned for our readers. We will also have a contest this month, open to all of BTR's Community members.
Happy gaming!