New Game Ready Driver 436.02 Brings Increased Performance and New Features for improved latency and image sharpening
Hot on the heels of NVIDIA's ray tracing game news out of Gamescom 2019, comes the new 436.02 performance driver that may bring up to 23% faster performance for Apex Legends, Battlefield V, Forza Horizon 4, Strange Brigade and World War Z. We are testing it out now and will have a driver performance analysis for you tomorrow.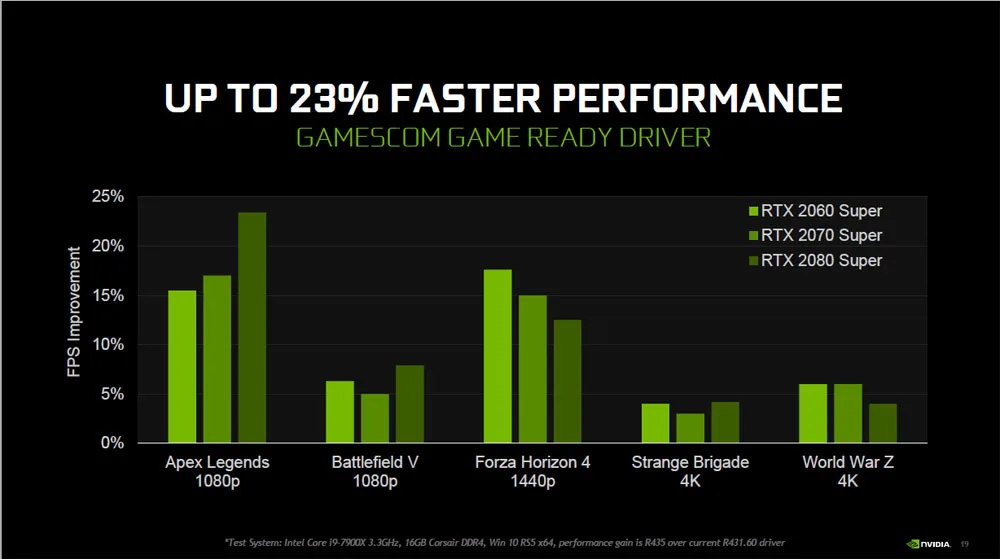 Also included are several new beta features including an Ultra-Low Latency mode for faster input response, an Integer Scaling display mode for pixel art games, and a new GeForce Experience Freestyle sharpen filter.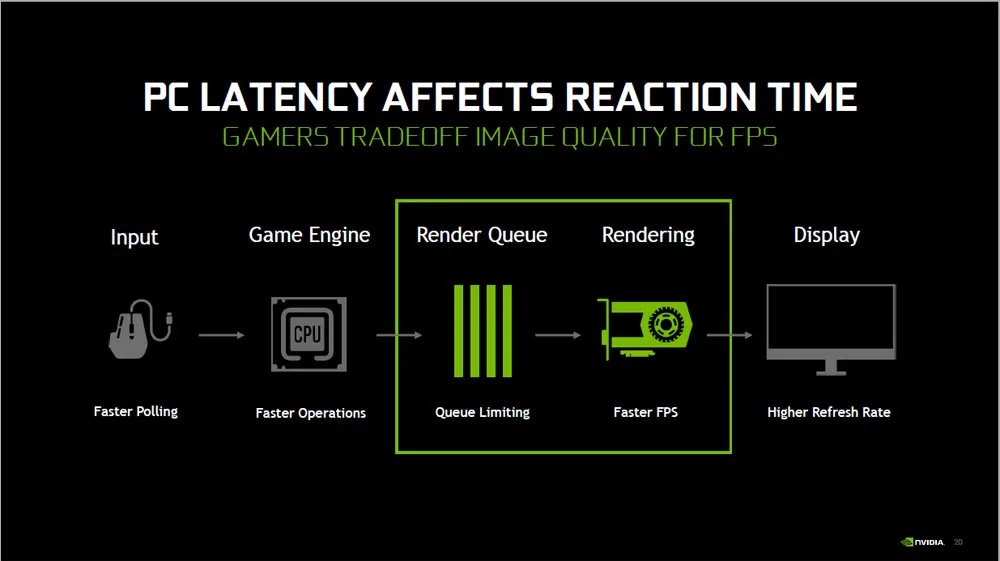 With the release of this new 436.02 Game Ready Driver is included a new Ultra-Low Latency Mode that enables 'just in time' frame scheduling that further reduces latency by up to 33%.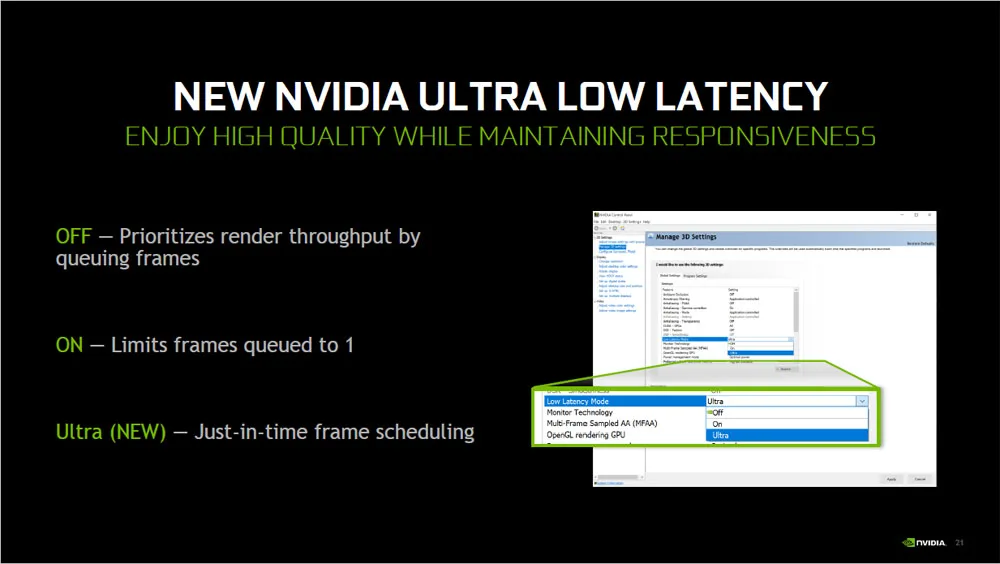 This ultra low latency will be ideal for competitive players and those with super-high refresh rate displays.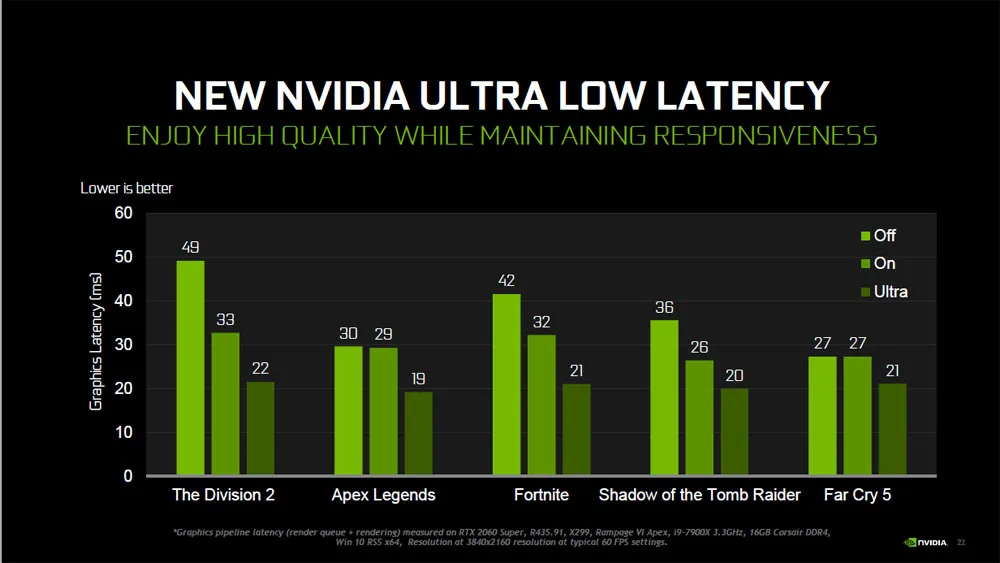 To select the Low Latency mode, open the NVIDIA Control Panel, head to "Manage 3D Settings", and scroll down to "Low Latency Mode" and pick "Ultra".
New GPU Integer Scaling is also included for those who play retro and pixel art games on high resolutions. Full details are here. In addition, a new Freestyle Sharpen Filter is also a new beta feature bringing improved image quality and performance compared to the existing "Detail" Freestyle filter. The image quality of the new filter has improved with a performance impact that is about half that of the prior filter.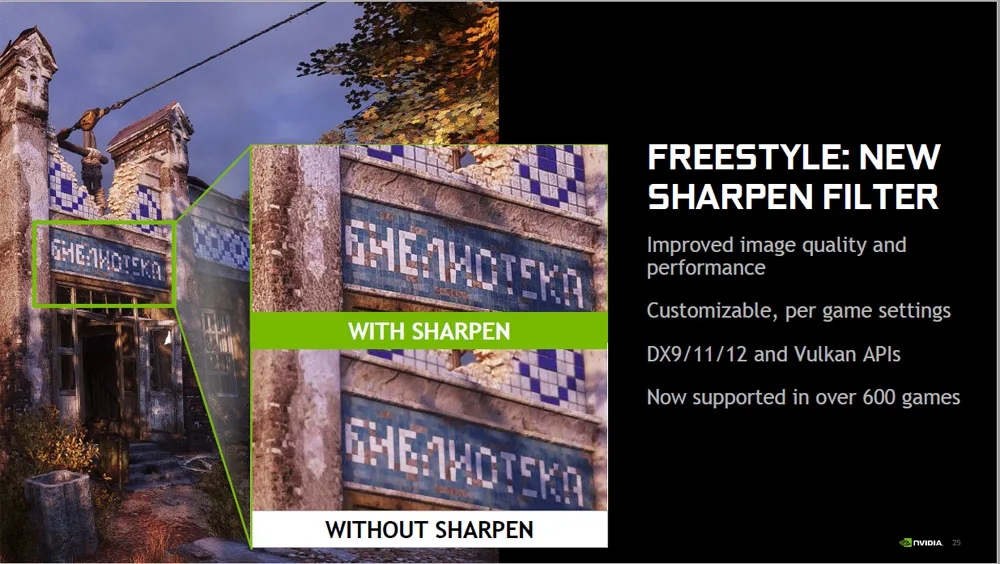 There is a lot more that this new Game Ready driver 436.02 brings including support for more newly validated G-SYNC compatible displays, 30-bit color support, and GeForce Experience optimal playable settings for more games. For all the details, check NVIDIA's blog.
Get the 436.02 Game Ready driver now starting here or from GeForce Experience! And check back here tomorrow evening for a full driver performance analysis using the GTX 2060 SUPER.
Happy Gaming!