Creativity Can be Augmented … Not Artificial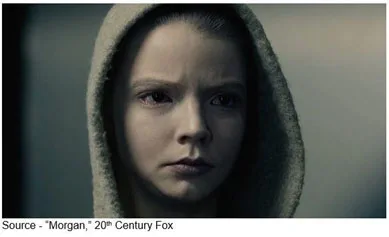 Okay we're stoked!
We learned that a new Matrix is in the works.
We had to revisit the first one when film aficionado friends told us that it was a landmark piece of transgender art created by two trans women and perfectly captured the experience of being a closeted trans person.
Totally missed it.
But that was 20 years ago and this go-around we'll try to pay closer attention.
Technology has so dramatically changed film/show/video content development, production and distribution we'll probably again be overwhelmed by the parallel, intertwined plots and special effects.
Still don't believe AI could understand how to deliver the intricacy, intimacy and complexity of something like Matrix.
That requires the human touch.
Of course, that won't stop folks at this year's IBC Future Zone telling us how their AI tools will improve – revolutionize – the M&E industry…even if they don't know what it is or even use the technology.
The truth is…AI in the M&E industry sucks!
Techies love it – artificial – meaning you can simply sit back, drink mojitos and the money rolls in.
However, we believe IBM's Ginni Rometty's has a better grasp of AI – augmented – it enhances what we do.
AI/machine learning won't replace creatives because machines don't know zip about emotion. It's not willing/able to base a decision on a "fire in the gut feeling."
However, technology does help creatives do things better/faster, and provides more creative options to consider.
AI does a helluva' job of handling the boring, tedious, mind-numbing stuff that is a huge part of what makes a project work.
Since the demand for decent/good/great video content seems to be almost insatiable, creatives and channel folks need every edge possible to keep pace.
In fact, AI will have a profound impact on how content is created, produced, delivered and consumed in ways we can hardly imagine.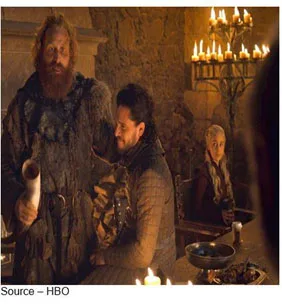 AI couldn't think "hey got a great idea, let's put a present-day coffee cup in the scene of a fictitious series of eons ago."
In fact, AI probably kept telling everyone who would listen, and may have even asked if it could remove it. But a good gag is a good gag.
Still, exhibitors in this year's IBC Future Zone will give attendees an idea of how they can refine and use AI in every M&E area from creation through viewer satisfaction.
Sure, a few filmmakers shed tears over the conversion from film to digital but that move paved the way for the industry to create and deliver what folks really want … a personalized experience.
Netflix used machine learning algorithms and AI to determine the plot and actors for their first big hit series House of Cards and they've only gotten better with it in each new project.
And so has everyone else because we all want that extra edge.
AI will slowly evolve and become one of the most valuable, in-demand tools the content creation and delivery markets have because it is able to quickly see patterns in huge volumes of data, automate certain business practices and free up people to push the creative boundary.
Scripts have already been written collaboratively by AI and humans. The results are a long way from being Oscar contenders; but if we decide to let technology take over judging, who knows.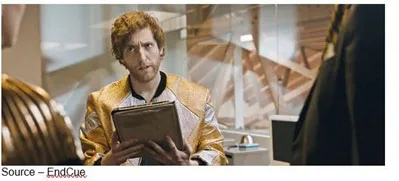 Sunspring, which was written entirely by AI including the film's music track, was funny weird.
Featuring romance, murder, intrigue and set sometime in the future, it took the actors – Thomas Middleditch, Elisabeth Gray, Humphrey Ker – a lot time/work to interpret the totally incoherent plot.
The author's name doesn't exactly roll off your tongue. It's a recurrent neural network called long short-term memory, or LSTM – which is probably why it preferred to be called Benjamin.
While AI for a script may still be a work in progress, it has made excellent progress in determining what projects get green lighted because of the rich data available with digital creation
Data reveals patterns, trends, and user preferences; and the content industry has been around long enough to produce a rich pool of data to reduce production costs and expand/improve audience response.
Investors are already using ScriptBook's AI (probably others as well) to "read" scripts, to determine MPAA rating, character analysis, target audience profile and box office predictions. In other words, everything investors need to know before they lay their money down.
While it's pretty easy to declare a winner after the fact, ScriptBook said their AI analysis would have saved Sony a ton of money by telling them not to make 22 flops.
Actually, we think we liked 10-12 of those flops!
AI is becoming a mainstay of content production.
Automated camera technology is improving creative options and content quality.
AI-powered content development allows videographers to develop multiple versions quickly and test them with audiences.
Adobe, Avid, Blackmagic (Picasso) and others made remarkable strides in speeding and improving their tools' video-editing capabilities.
Avid has made significant advances to keep pace with Adobe and their rich family of Creative Cloud solutions but the folks who always seem to intrigue us is Blackmagic Design and the power, capabilities they keep packing into Davinci Resolve.
The latest version has a bunch of great color-grading and AI-editing tools that are fairly equal to those available with Premiere Pro and Final Cut Pro. Especially at the price – free – which makes it a fun-to-use solution for pros and a gotta' use solution for the YouTube community.
Visual effects people no longer have to spend hours hunched over a monitor editing and color matching frame-by-frame when advanced algorithms can do it faster and often even better than a person who gets exhausted pretty quickly. They're free to do more creative, more interesting tasks.
The most intriguing AI application was IBM's work for 20th Century Fox when it developed the trailer for Morgan.
Doing a great trailer for a movie or show series is hard, tedious and time-consuming. It also requires a whole lotta' luck; but IBM streamlined the task by "viewing" 100 horror films, analyzing everything and identifying the moments that would most fire up the viewer's opinion from interesting to gotta' see.
Filmmakers produced several options, tested them, analyzed the feedback and rolled out the optimal trailer.
Done and done!
The result was a better, targeted trailer that the filmmaker can be proud of and the film distributor can count on.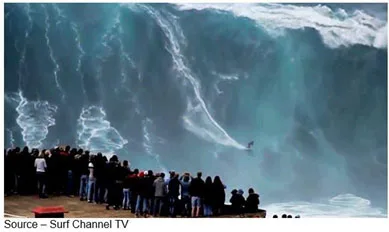 In a content world that seems dominated by FAANG (Facebook, Amazon, Apple, Netflix, Google – YouTube) and BAT (Baidu, Alibaba, TenCent) as well as every studio, network, station competing for viewer attention; the big challenge is to ride the airwaves successfully.
With Netflix available in almost every country around the globe, the company validated what Disney and other studios have long known … a good storyline and film/show attracts an audience regardless of the viewer's nationality/location.
To protect their home content creation industry, most countries say that a percentage (usually about 30 percent) of the shows/films shown on the various OTT channels must be produced in that country.
Fortunately, that's not a limitation for any of the streaming services because a good show is a good show whether it's produced in Brazil, France, Mexico, India, Australia, Canada or the U.S.
By analyzing data sources such as social media, fan/critic ratings, blogging, wikis/informational, photo sharing/micro blogging and other streaming sites; service providers can effectively determine what viewers want to see. Add that to their own service usage data and they can accurate project viewing habit changes.
The result is greater viewer retention, improved profits and the ability to interpret/suggest what the individual wants to watch next.
Surprisingly, it doesn't take much to develop a personalized experience that keeps viewers involved.
Viewer wants are remarkably predictable in unpredictable ways.
The ability to address people's content hunger will increase as hyper-personalization becomes more routine, more natural.
What will the end result be?
That was best said in an old Raleigh Studios post in Hollywood's famed Charlie Chaplin studio:
Born from the spirit of creativity, raised by ingenuity. A perfect storm of art, science and business. The film Industry owes its creation to the mavericks…the dreamers…and the stubborn outsiders who refuse to take no for an answer. Today we continue to support their vision, as we have for the last century. The latest technology, well-rounded service, and a blank slate. A home for the craziest of ideas.
Designers, editors, shooters and creatives who can adapt to and leverage the new technologies will extend their human reach, simplify the complexities and free themselves to do the best for themselves and their audiences.
AI won't replace creatives. It will force/help them flex their creativity in bigger, better ways.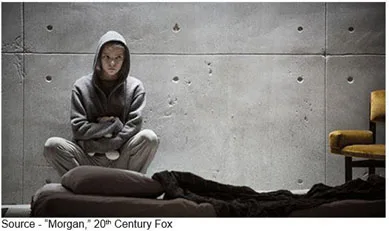 The AI enhancements we'll see at IBC will help the industry prove that David Chance was right when he said, "Well, I guess the old dogs hunt the best."
Which means the new Matrix is going to be…awesome!
###