The EVGA GeForce GTX 1070 featuring EVGA ACX 3.0 cooling was released today. BTR has already reviewed the reference Founder's Edition of the GTX 1070 and gave it our "Highly Recommended" Award because of its excellent performance which features Nvidia's new "Pascal" graphics processor which is the most advanced gaming GPU ever created. This brand new GPU delivers industry-leading performance, innovative new gaming technologies, and immersive, next-gen VR.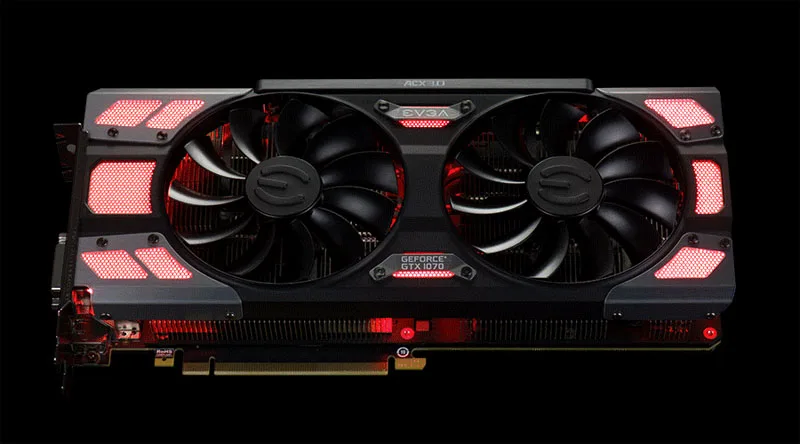 The EVGA GTX 1070s feature EVGA ACX 3.0 cooling technology. EVGA ACX 3.0 once again brings new and exciting features to the award winning EVGA ACX cooling technology. SHP 3.0 gives increased heatpipes and copper contact area for cooler operation, and optimized fan curve for even quieter gaming than the Founder's Edition. ACX 3.0 coolers also feature optimized swept fan blades, double ball bearings and an extreme low power motor, delivering more air flow with less power, unlocking additional power for the GPU. Select EVGA ACX 3.0 models will even feature a 10CM fan and RGB LED, allowing complete control over the color from EVGA Precision XOC.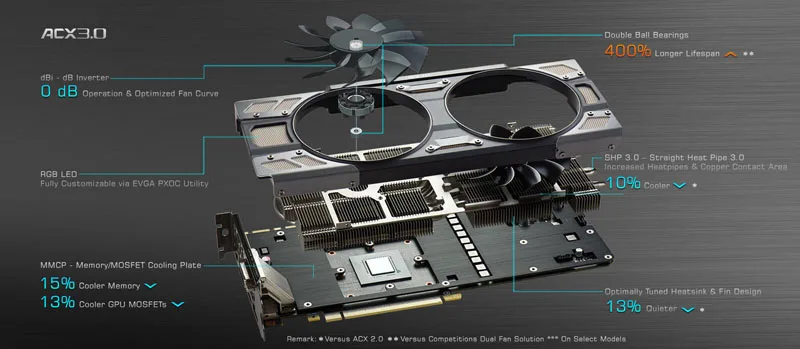 EVGA PrecisionX OC Unlocks the Power of Pascal
The next generation of EVGA PrecisionX has arrived with EVGA PrecisionX OC. This new version of Precision is built for Pascal architecture and combines the best of EVGA Precision and EVGA OC Scanner to give you new overclocking features and built in automatic overclock tuning.
Includes Exclusive Features for EVGA GeForce GTX 1070:
DirectX 12 OSD Support – See the on screen display on DirectX 12 games.
EVGA OC ScannerX Integration – Automatically find your optimal voltage/frequency curve!
K-Boost Function – Maximize your clocks with this exclusive feature.
RGB LED control (on EVGA GeForce GTX 1070 FTW)