A Closer Look at the Hellhound RX 7900 XTX
A Closer Look at the PowerColor Hellhound RX 7900 XTX
Although the Hellhound RX 7900 XTX advertises itself as a premium 24GB card which features ray tracing, Radeon Boost, and Anti-Lag, the cover of the box uses almost no text in favor of stylized imagery.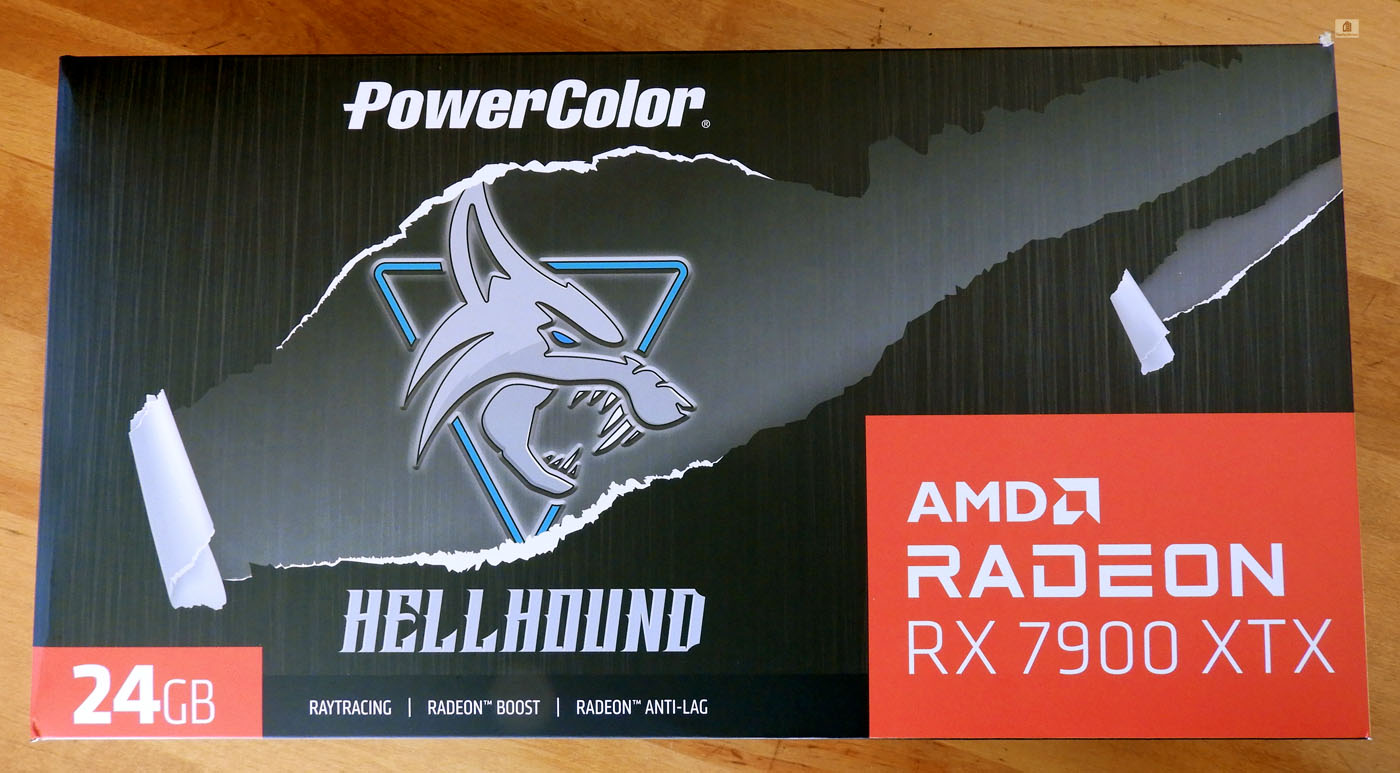 The back of the box touts key features which include ray tracing, Anti-Lag, DisplayPort 2.1, RDNA 3, FidelityFX, Infinity Cache, streaming aids, and Boost, as well as states its 800W power and system requirements. There is no mention of VR Ready Premium. Also highlighted are PowerColor's custom cooling solution, Dual-BIOSes, fan improvements, and output LEDs.  The default LED color is an eye-pleasing amethyst.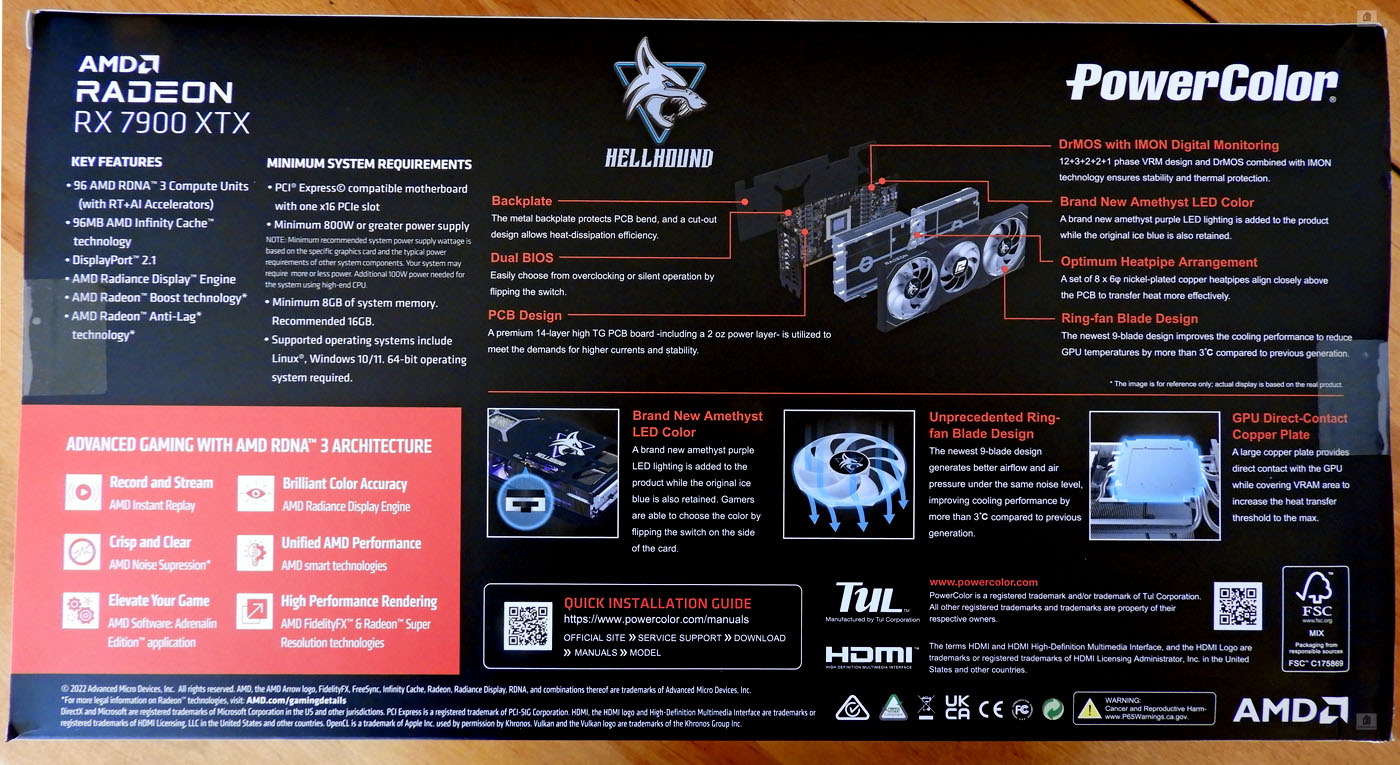 We open the box and note there are parts for a card stand.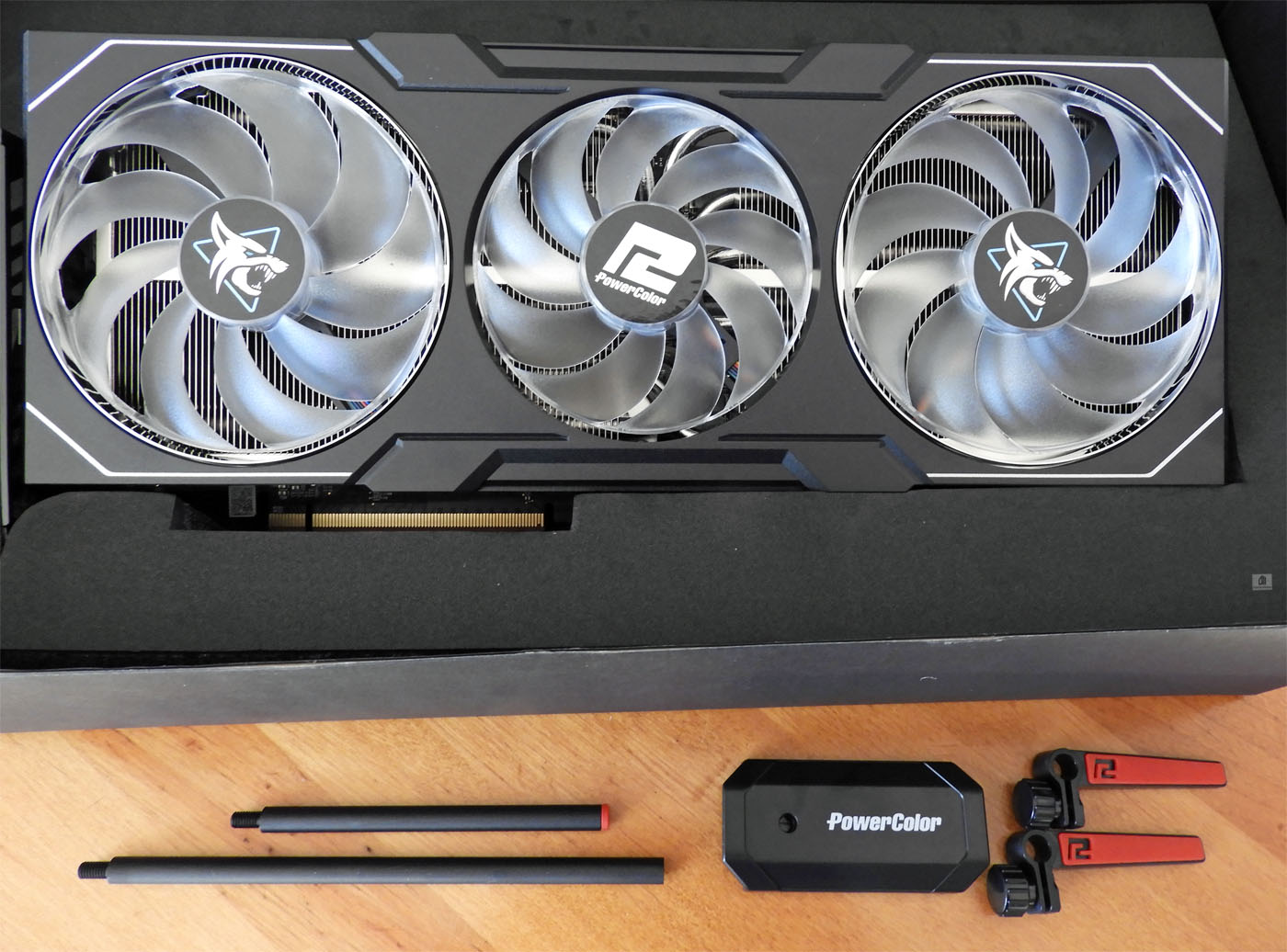 The complete package contents except for the anti-static bag are pictured above together with the card holder parts. 

Above the stand is fully assembled.  Although the Hellhound is relatively heavy, it is not 4090-heavy, and we didn't feel a need for it.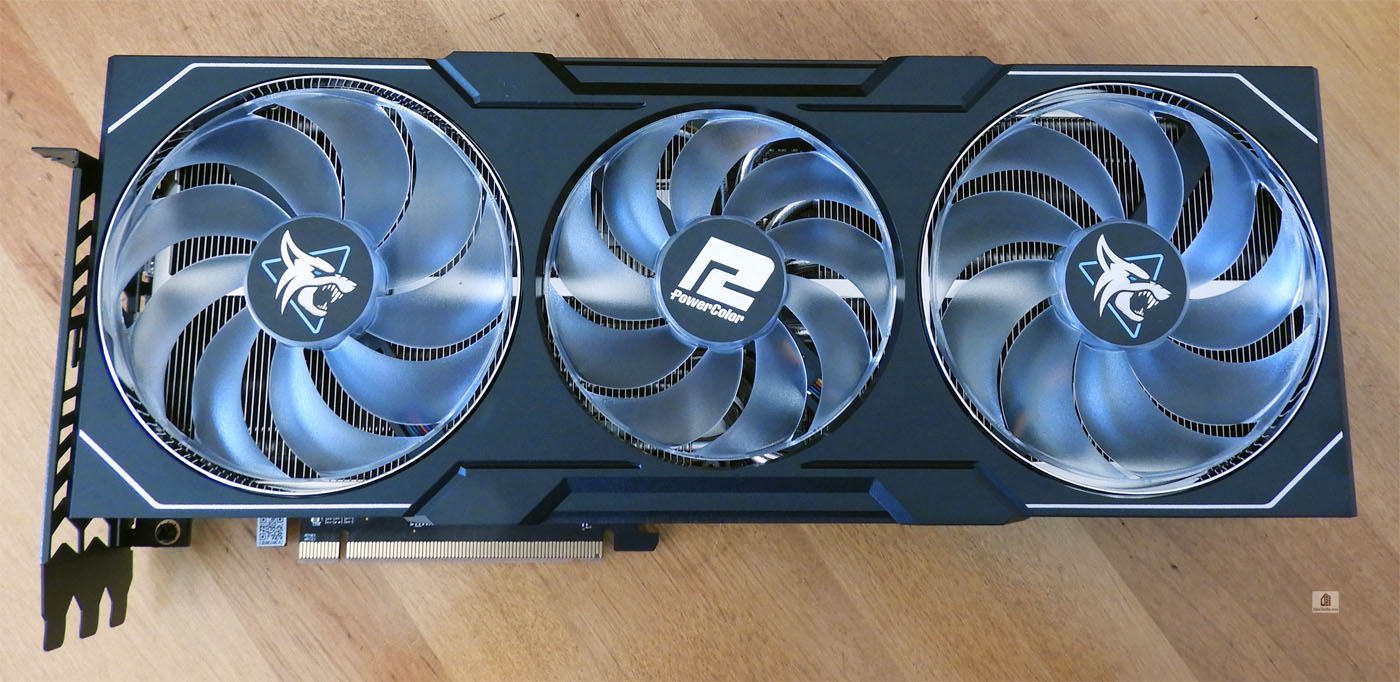 The Hellhound RX 7900 XTX is a large tri-fan card in a three slot design which is quite handsome with PowerColor's neutral colors and even more striking with the LED on.
Turning it over we see a sturdy backplate featuring the Hellhound logo which also lights up with amethyst being the default color.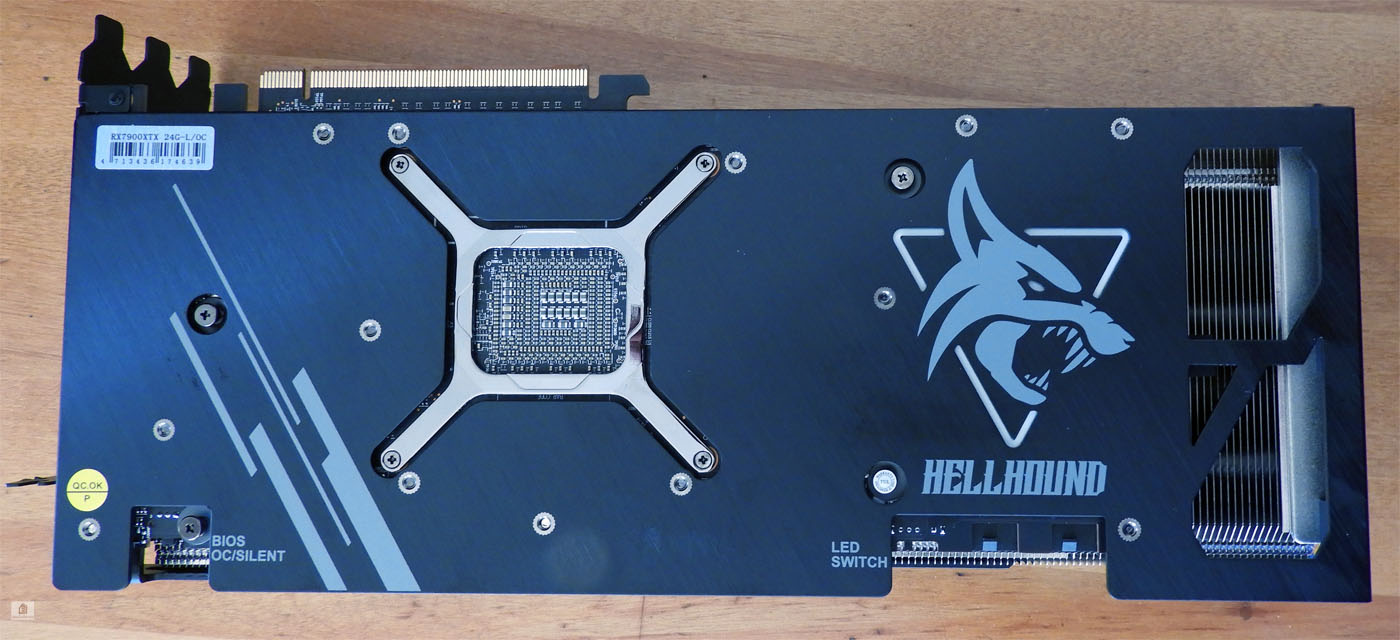 Looking at either long edge, we see the entire PCB is covered by heatpipes and heatsink fins.  Additional power is provided by the PSU's 2 x 8-pin Molex cables to the card connectors.  There is also a switch to choose between the default overclock (OC) BIOS and the Silent BIOS.  We didn't bother using the Silent BIOS as the card is really quiet anyway, but it is good to have in case a flash goes bad.


The card should perhaps be locked down with two thumbscrews instead of one because it is heavy or the stand can be used.
The Hellhound's IO panel connectors include 3 DisplayPorts and 1 HDMI connection.
Below is the other end which is very plain.
The Hellhound RX 7900 XTX looks great inside a case.

The specifications look good and the card itself looks solid.  Now let's check out its performance after we look over our test configuration and more on the next page.