Options Can Stimulate Viewer, Profit Growth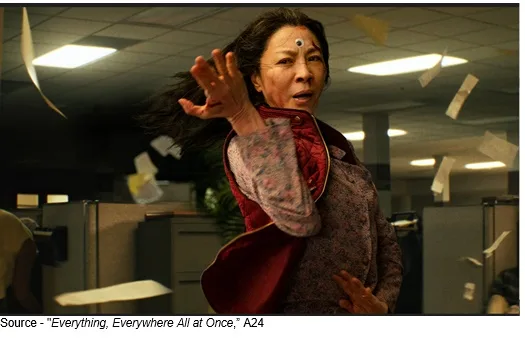 We really don't get why snooty folks are so adamant that they would never consider signing up for a streaming service that included ads.
First off, you/we grew up with legacy TV that was born with ads and an industry was built around them.
Go to the movies and what do you get? Subtle ads. You think it was coincidence that Bond drove an Aston Martin or Vin Diesel in Fast and Furious drove a Dodge or Lily Tomlin/Jane Fonda in Morvin' On and Sly Stallone in Samaritan had Cheerios?
The industry likes to sex it up by calling it product placement; but hey, they're still ads!
We know, it's different because you don't get a chance to go to the bathroom or kitchen, but they're commercials.
So now, streamers have recognized this need to broaden their audiences and are going to give you a choice:
Watch a show/movie from beginning to end with only product placement
Pay a lower cost and have a choice – stay during the ads or dash to the refrigerator and get back before the film/show continues
We can only hope that streamers stick with their current limits of 2–4-minute ad pods before/after the film/show instead of giving in to the gripes of financial analysts that say they need to increase their revenues, which is make more money and…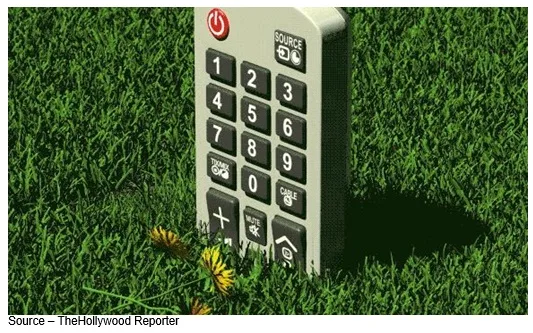 It's true, Hulu squeezes in 12-13 minutes per hour, but it was introduced in 2007 before day/time TV began losing viewers by the ton (except in developing countries). It was looking to make up contract shrink with commercials which hasn't really turned out well.
The only thing you can say for Hulu is that they still had fewer commercials than day/time TV.
Maybe when Disney owns 100 percent of Hulu by paying Comcast more than it wants to for their 30 percent and making it a permanent part of the Disney + bundle, you'll get more entertainment, fewer ads.
It probably won't happen if it's any indication on the way Disney has been jacking up the prices in the rest of the Magic Kingdom; but hey, you can dream.
The real difference between appointment TV and AVOD/FAST (free ad-supported TV) is that now any screen, anytime, anyplace is a more valuable opportunity to reach real prospects.
The industry now has data that's even more valuable to advertisers and in the long run (if properly used), will be more valuable to viewers.
Back when digital content was in its infancy, Erwin Ephron, an influential media consultant, said streaming could provide fresh opportunities for ad folks – agencies, brand managers, media managers, in-house programmatic team, insights analysts, account managers and more.
Imagine viewing ads on products/services you were actually interested in, seeing them when you're possibly interested in the topic and actually learning something rather than being bombarded with sales messages on things you have no interest in!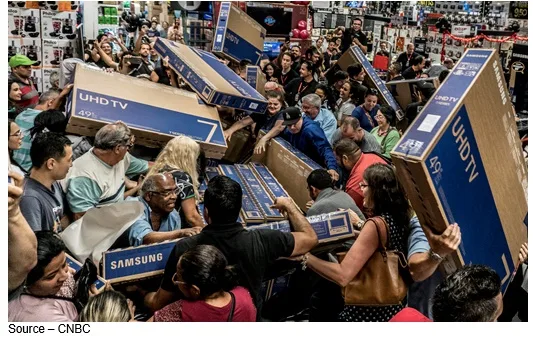 Streaming could be the stimulus to make that shift if advertisers use the data properly and work a little harder.
The new AVOD and FAST (free ad-supported TV) and capturing more information about the audience will help make the messages more effective by stressing viewer impression value versus audience reach or CPM (cost per thousand). After all, these messages are being delivered directly to each viewer based on their interests.
Slow Down
Up until about 2019, Netflix had the content streaming market pretty much to itself and Reed Hastings, Netflix co-CEO, could rightfully claim that his only competition was sleep and TikTok. O.K., he added TikTok and told folks that pirates and credential sharing was a part of their marketing budget (yeah, he didn't really believe that either but…).
Pivotal Research noted that around 80 percent of U.S. internet households have access to Netflix (including credential sharing and piracy).
It's estimated that about 40 percent of total TV households use three or more streaming services, and that the audience is predominantly in the 18-34 age group.
In contrast, most of the viewers aged 55 and over still spend their viewing time enjoying broadcast TV.
Most of the early adopters are already onboard. Capturing the early/late majority will take time, content and money.
At the same time, competition became stronger for Netflix (as well as the other early services – Hulu, Amazon Prime) with Disney, Apple, Peacock, Paramount+ and WBD's HBO focusing on the same rapidly maturing market.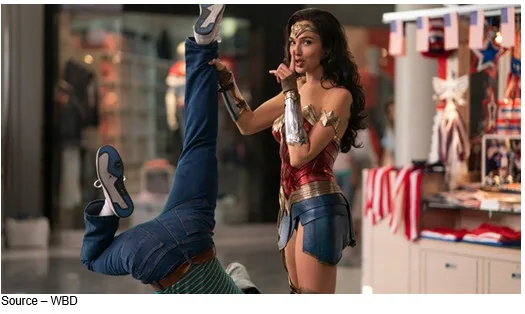 Slow growth will continue in the US, but it will have a lot of churn with it – adding/dropping services.
Churn doesn't mean the subscriber is lost as a customer. In fact, according to Ofcom, 73 percent of subscribers who cancelled early this year resubscribed because of new content interest.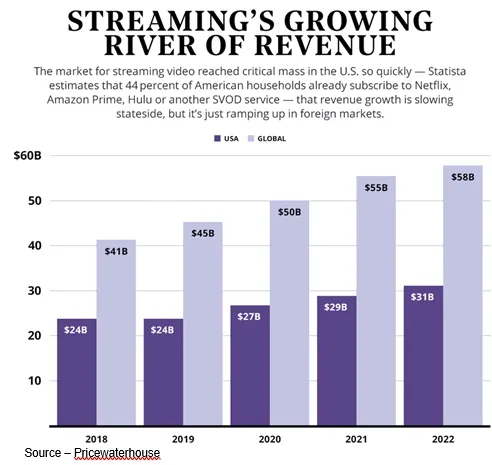 Overall, US subscription revenue rose slightly this year, but it is obvious that the days of mindboggling growth are behind us in the Americas.
When it comes to international (subscriptions and production), Netflix is well ahead of its rivals.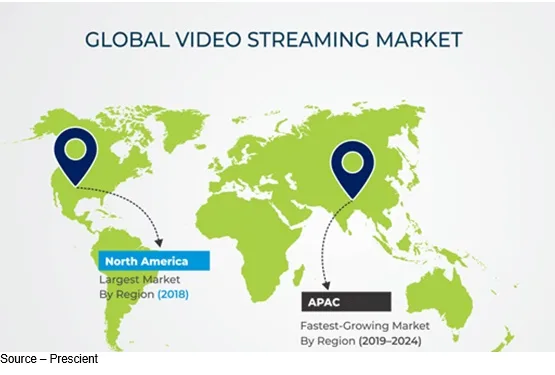 Available in more than 190 countries, Netflix has more than 220.7M global subscribers, more than 147.3M are international subscribers with APAC and LatAm is beginning to show strong growth potential.
Other international leaders include Amazon Prime (available in 200 countries). Disney + is available in more than 100 countries as is Apple TV+.
Nearly a fifth of homes in the UK (5.2 million) subscribe to all three of the most popular platforms – Netflix, Amazon Prime Video and Disney+.
WBD's HBO Max, Paramount and Peacock continue to focus much of their efforts on establishing themselves in the Americas.
Despite fierce competition from firms like Amazon Prime and Disney+ since the beginning of 2021, Netflix has commissioned more non-US original content than Amazon Prime, WBD, Disney+, Paramount and Peacock combined.
Last quarter, Netflix ordered 97 new original first-run TV series or movies from outside the US, compared to 63 US commissions over the same period, outpacing domestic orders for seven straight quarters.
Doubling down on international production could be the move that allows Netflix to grow its global audience base and distinguish itself from its studio-backed competitors.
Despite fierce competition from organizations like Disney+ and Amazon Prime as well as the confusing efforts by WBD, Netflix is the only streamer to have a breakout non-English-language series of hits (Money Heist, Squid Game).
The SVOD market is expected to reach $151.49B by 2028–a compound annual growth rate (CAGR) of 8.2 per cent.
Allan McLennan, Chief Exec/Global Head of M&E Industry Strategy, PADEM Media Group, commented, "In spite of the growth, two-thirds of the adults in the Americas and around the globe have said they will consider cutting back on subscriptions because of their concern on inflation and price increases,"
He noted that it was logical after their second price increase in less than two years ($16 standard plan) and the decline in SVOD subscribes, Netflix would rethink their no-ad position and announce their ad-supported program at $7 in the US, £5 in Britain, $6 Canadian in Canada and similar price adjustments in other countries.
At almost the same time, Disney wanted to soften the blow of Disney + and Hulu price increases by launching their own $8 ad-supported tier.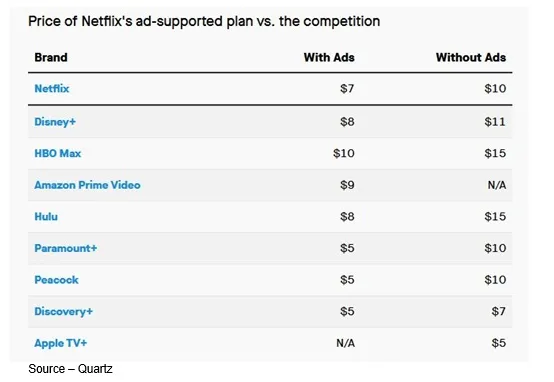 The move by Netflix and Disney offers the consumer a viewing option that is more than competitive with the other major US streaming content providers.
"Netflix and Disney understand the video entertainment consumer very well," said McLennan. "The sweet spot is to offer five minutes (or less) before or after the content per hour and reduce their subscription cost by at least half to satisfy the viewer, the advertiser and the companies' CFOs.
"The big question for all of the streamers will be how many existing subscribers will transition to the lower-priced plans and how many will stay with the SVOD pricing," he added.
"We believe the shift will be less than many financial analysts predict, and the more economic ad-supported programs will not only materially reduce churn, it will attract subscribers from other streaming services," he noted.
He explained that the largely untapped potential market isn't averse to watching ads in exchange for free or reduced-price content.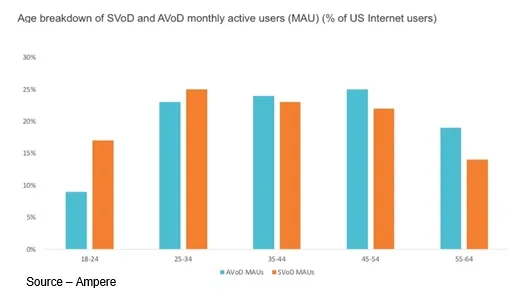 By retaining subscribers who would otherwise cut services to balance their budget and by capturing more of the 3.3B potential screen viewers, the streaming services can increase their ARPU (average revenue per user).
The new ad-supported tier will help services adapt to a more challenging market.
Subscription revenues may grow more slowly during the next two years, but the hybrid AVOD-SVOD tiers will produce significant 'back-end' revenue and significantly increase the firms' profits.
The increase in original content and the proliferation of digital platforms have increased the global OTT/VOD market. It's a market advertisers are eager to reach, even at a higher CPM, because they know their marketing messages can reach a more targeted audience. And it is on its way through CTV (connectedTV).
SVOD revenue losses by all service providers will be more than offset by AVOD sales.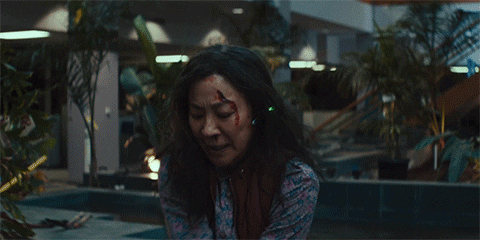 In the long run, it will diversify service providers' business models, offering something for everyone. That will resonate with a broad range of users because they can understand value for their money/time, interesting content and quality video service.
Despite all the good news, some consolidation (mergers and closures) will also be likely because some organizations are in disarray and don't have a clear, well-defined view of tomorrow.
For them, Waymond Wong's observation in Everything, Everywhere All at Once comes to mind, "Most people only have a few significant alternate life paths so close to them. But you, here, you're capable of anything, because you're so bad at everything."
Stuff happens!
# # #
Andy Marken – andy@markencom.com – is an author of more than 700 articles on management, marketing, communications, industry trends in media & entertainment, consumer electronics, software and applications. An internationally recognized marketing/communications consultant with a broad range of technical and industry expertise especially in storage, storage management and film/video production fields; he has an extended range of relationships with business, industry trade press, online media and industry analysts/consultants.