Intro
 The Hellhound RX 7900 XTX takes on the RTX 4080 in more than 50 VR & PC Games, GPGPU & SPEC Workstation Benchmarks
The $999 Hellhound RX 7900 XTX arrived at BTR for evaluation last week from PowerColor.  We have been comparing it against Nvidia's new $1199 RTX 4080 Founders Edition (FE) and $1599 RTX 4090 FE plus five additional top cards.  We focus on raw performance by benchmarking 42 PC and 10 VR games, GPGPU, workstation, SPEC, and synthetic benchmarks.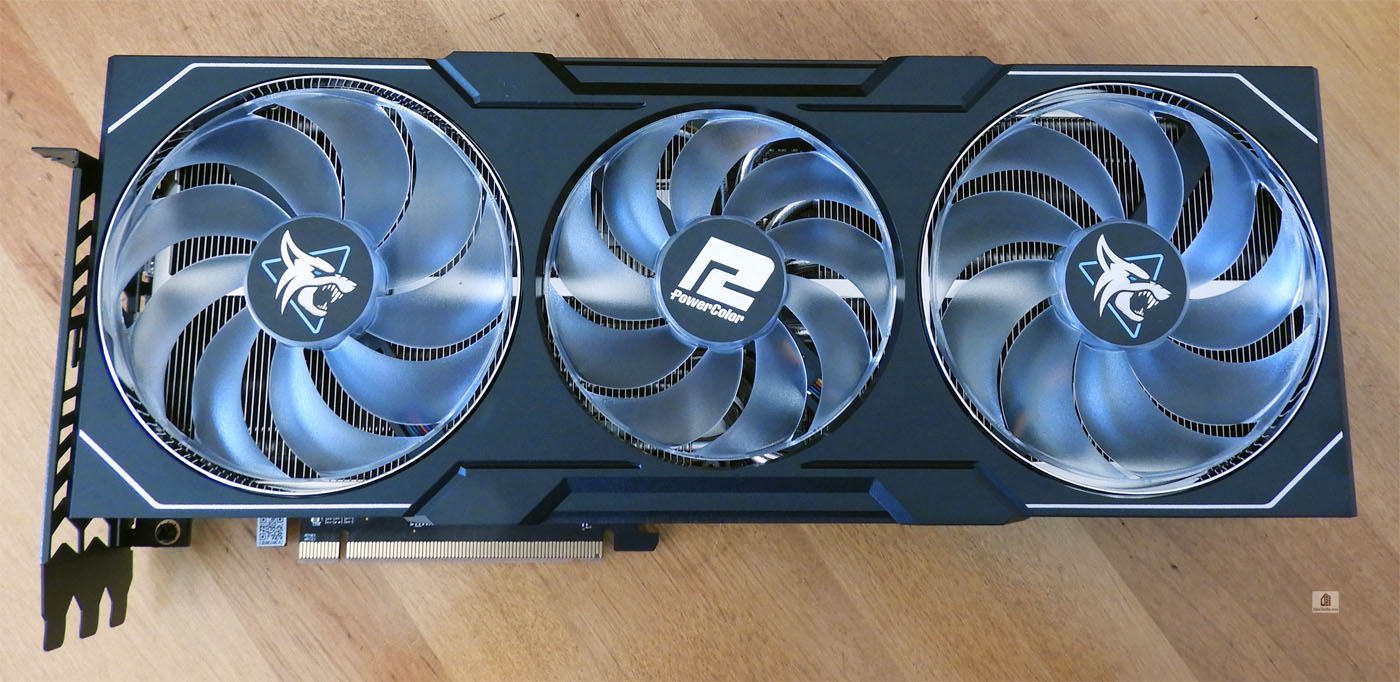 We will also compare the performance of these three new competing cards with the RX 6900 XT and RX 6800 XT reference editions and their competitors, the RTX 3080 Ti and RTX 3080 FE.
Features & Specifications
Although launched at reference $999 XTX pricing, the Hellhound RX 7900 XTX has its factory Game Clock set 30MHz higher than the reference version's 2300MHz.  According to PowerColor specifications, the Hellhound RX 7900 XTX can boost its Game Clock to 2330MHz (2270MHz Silent) with the OC BIOS.  The Game Clock is the expected GPU clock while running average high-load gaming scenarios with a regular non-overclocked total graphics usage situation. However, the GPU Boost Clock can reach as high as 2525MHz – 25MHz higher than reference – by using the OC BIOS and we will test this.
Here are the Hellhound RX 7900 XTX features.
Additional Information from PowerColor
The Hellhound has 2 modes, OC and Silent with a BIOS switch on the side of the card. Even on performance mode it's said to be considerably quieter than reference board and the silent mode is indeed very quiet.
The 14 layer high TG PCB board has 12+3+2+2+1 Phase VRM design. Hellhounds are over-spec'd in order to deliver the best stability and overclocking headroom. By having high quality VRMs, it will run cooler and last longer.
DrMos and high-polymer Caps are used without compromise.
The cooler features three 9-blade ball bearing fans with 8 heat pipes (8X6Φ) across a high density heatsink with a copper base. The PCB is shorter than the cooler.
It uses mute fan technology and the fans stop under 60C.
The Hellhound RX 7900 XTX includes card stands for supporting it so as to not put extra strain on the PCIe slot.
The RX 7900 XTX is AMD's brand new RDNA 3 flagship card, and the Hellhound represents one of the best choices for a mildly factory overclocked $999 card by virtue of its high-quality components and carefully selected GPUs coupled with good support and great warranty service.
The Test Bed 
We benchmark using FCAT VR and FrameView on Windows 11 Pro Edition 2H22 with Intel's Core i9-13900KF, and 32GB of T-Force Delta RGB 6400MHz CL40 DDR5 2x16GB memory on an ASUS Prime-A Wi-Fi Z790 motherboard with fast SSD storage.  All games and benchmarks are patched to their latest versions, and we use recent drivers.
First, let's take a closer look at the new PowerColor Hellhound RX 7900 XTX.