We are using 33 games to benchmark the performance of three top single-GPU video cards which represent the fastest from AMD and from Nvidia – the GTX TITAN X, the GTX 980, and the R9 290X. We have already tested them before at stock and overclocked, but never before using TITAN X versus 290X CrossFire and against GTX 980 SLI. The TITAN X is in a class by itself as it is the only card with 12GB of vRAM which allows it to play with some AA and maxed-out settings, even up to 4K resolutions. In our earlier testing, the GTX 980 won decisively over the 290X, but we only tested up to 2560×1600 resolution. Now we'd like to also see how GTX 980 SLI and non-throttling R9 290X CrossFire performance compare with each other, and also with the stock and the overclocked GTX TITAN X.
Since we have two reference versions of the 290X – a very capable PowerColor overclocked PCS+ card and a recent VisionTek 290X – we are going to need to run them each with their fans running at 100% to prevent throttling when they are in CrossFire. The GTX 980 and 980 SLI are tested at stock, while the GTX TITAN X is benched at both stock and also at moderately overclocked speeds.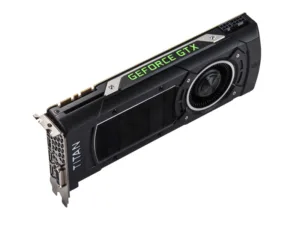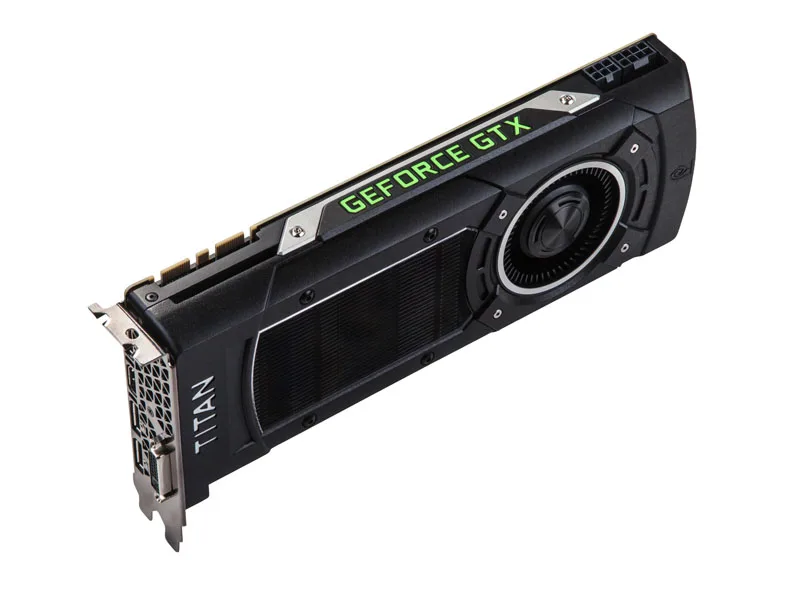 The GTX TITAN X is the undisputed king of single-GPU performance. However, performance comes at a premium as it costs $1000. What we want to find out is if a $600-$700 pair of R9 290Xes in CrossFire (or even GTX 980 SLI for $1100), can deliver the same or a similar experience as a single TITAN X.
AMD's R9 290X are generally priced beginning from $299 to well over $400, sometimes with a rebate, and often bundled with DiRT Rally at Newegg.com. The overclocked versions are generally clocked from 1030MHz to 1050MHz on the core, up 30MHz to 50MHz over reference, similar to our PowerColor-clocked PCS+ 290X. At the time of writing, not one reference version of the 290X is available at Newegg. The GTX 980 and GTX 970 are both now bundled at participating etailers with the Witcher 3: Wild Hunt and with Batman: Arkham Knight.
The Myth of the Throttling Reference 290X & the lack of a proper CrossFire Solution
The reference versions are evidently quite unpopular, originally getting a bad reputation for running hot and throttling well below AMD's "up to 1000MHz" on the core when it first launched. We were quite fortunate to get a PowerColor PCS+ overclocked reference version of the 290X at launch from retail that is clocked at 1030MHz on the core, and it does not throttle in cool ambient temperatures. And in testing our recently purchased VisionTek reference version which also pegs 1000MHz, we find it does not throttle either at stock Uber (55%) fan profile. Neither card throttles at all – either separately or in CrossFire with a space between them – when their cooling fans are set to a nearly unbearably noisy 100%.
Evidently the early Hawaii GPUs at their launch barely met specifications as the reference cooler was unable to cool them properly without throttling the clock speeds. At Hawaii's launch, AMD was determined to beat the original TITAN's performance even if it meant running the 290X on the edge with the Uber clocks and uber noise.
Newer Hawaii GPUs evidently have no such issues with the reference cooler as long as the gamer is willing to put up with what most consider excessive noise from a fan that spins up to 55% when the GPU hits 94C. This is a rather big issue that CrossFire users face when picking a 290/X video card – either use reference and put up with extreme noise from two cards, or use an open design for two hot-running cards and roast the interior of your case and the PC hardware inside. Of course, the ideal solution is to use water to cool two hot-running Hawaii GPUs, but even a highly overclocked watercooled R9 290X will not catch a less expensive aftermarket air cooled GTX 980 in performance.
The R9 290X vs. the GTX 980 & vs. the GTX TITAN X
The VisionTek reference version of the R9 290X is clocked up to 1000MHz while the PowerColor 290X PCS+ Edition is clocked up to 1030MHz . Memory clocks are 1250MHz at stock GDDR5 5000 speeds. When we ran them together in CrossFire, both of the GPU speeds are normalized so that they both peg at 1000MHz. Also, PowerDraw is set to its maximum +50%, and the fans are set to 100% using the latest version of MSI's Afterburner. We could tell that there was no throttling with the fans screaming at 100% since we had very uniform results across all of the runs over long benching sessions.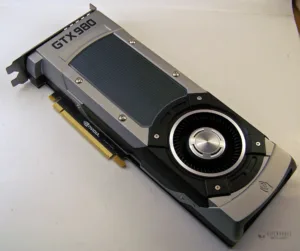 The reference GTX 980 and TITAN X were left at stock clocks and fan profile although we maxed out Power and set the thermals to 94C using EVGA's PrecisionX.
What about overclocking?
Both of our evaluation samples of the reference GTX 980 overclock well on stock fan profile and stock voltage so that they performs significantly faster than our mildly overclocked PowerColor R9 290X which can only reach 1050MHz together with the VisionTek 290X in CrossFire. Hawaii does not overclock particularly well on air, so we only overclocked our TITAN X. We are able to add +200MHz offset to the core and +200MHz to the memory.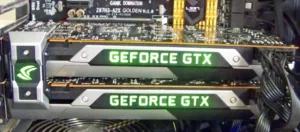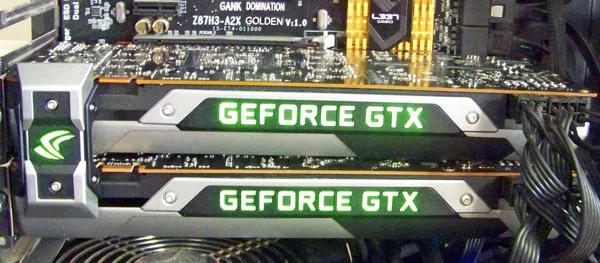 Since we do not want any chance of our CPU bottlenecking our graphics, we are testing all of our graphics cards by using our Intel Core i7-4790K at 4.0GHz/4.4GHz Turbo, 16 GB Kingston "Beast" HyperX DDR3 at 2133MHz, and an ASUS Z97E SLI/Crossfire motherboard. The Core i7-4790K which turbos all 4 cores to 4.4GHz is fast enough to differentiate even high-end video cards at high resolution and at high detail settings.
Before we look at our test bed and run benchmarks, let's check out test configuration.
Test Configuration
Test Configuration – Hardware
Intel Core i7-4790K (reference 4.0GHz, HyperThreading and Turbo boost is on to 4.4GHz; DX11 CPU graphics), supplied by Intel.
ASUS Z97-E motherboard (Intel Z97 chipset, latest BIOS, PCOe 3.0 specification, CrossFire/SLI 8x+8x)
Kingston 16 GB HyperX Beast DDR3 RAM (2×8 GB, dual-channel at 2133MHz, supplied by Kingston)
2 x GeForce GTX 980, 4GB reference clocks, supplied by Nvidia
GTX TITAN X, 12GB, reference clocks, supplied by Nvidia
VisionTek R9 290X, 4GB at reference speeds and clocks; 100% fan used in Uber mode when in CrossFire
PowerColor R9 290X PCS+, 4GB at reference speeds and clocks; 100% fan used in Uber mode when in CrossFire.
Two 2TB Toshiba 7200 rpm HDDs
EVGA 1000G 1000W power supply unit
Cooler Master 2.0 Seidon, supplied by Cooler Master
Onboard Realtek Audio
Genius SP-D150 speakers, supplied by Genius
Thermaltake Overseer RX-I full tower case, supplied by Thermaltake
12 Noctua CPU and case fans for cooling, supplied by Noctua
ASUS 12X Blu-ray writer
Monoprice Crystal Pro 4K
Test Configuration – Software
Catalyst 15.4.1 Beta drivers. Control Panel settings differing from default: High Quality; all optimizations off, use Application settings. CrossFire Frame Pacing On.
Nvidia GeForce 350.12 WHQL drivers for the GTX 980 and TITAN X; TITAN X Overclocked results used launch drivers and also 350.12. Control Panel Settings differing from default: High Quality, prefer maximum performance, single display.
VSync is off in the control panels.
AA enabled as noted in games; all in-game settings are specified with 16xAF always applied; 16xAF forced in control panel for Crysis.
All results show average frame rates except as noted.
Highest quality sound (stereo) used in all games.
Windows 8.1 64, all DX10 titles were run under DX10 render paths; DX11 titles under DX11 render paths. Latest DirectX
All games are patched to their latest versions
The 33 Game benchmarks & 2 synthetic tests
Synthetic
Firestrike – Basic & Extreme
Heaven 4.0

DX9

The Witcher 2

DX10

Crysis

DX11

STALKER, Call of Pripyat
Max Payne 3
the Secret World
Sleeping Dogs
Hitman: Absolution
Tomb Raider: 2013
Crysis 3
BioShock: Infinite
Metro: Last Light Redux (2014)
Battlefield 4
Splinter Cell: Blacklist
ArmA 3
Batman: Arkham Origins
Thief
Sniper Elite 3
Watch_Dogs
GRID: Autosport
Middle Earth: Shadows of Mordor
Alien Isolation
Assassin's Creed Unity
Civilization Beyond Earth
Call of Duty: Advanced Warfare
Far Cry 4
Dragon's Age: Inquisition
Metal Gear Solid V: Ground Zeroes
The Crew
Evolve
Total War: Attila
Grand Theft Auto V
Wolfenstein: The Old Blood
Project CARS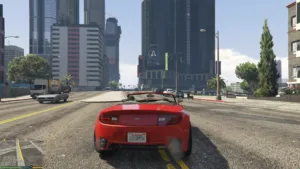 This is the last time that we are benching at 2560×1600. We will use the more popular 2560×1440 resolution beginning this weekend with our next review which will feature the brand new driver released today, WHQL 352.86, and the Witcher 3 to be released tomorrow.
Let's head to the performance charts to see how a non-throttling pair of 290Xes in CrossFire compares with the stock and overclocked TITAN X, as well as versus stock GTX 980 SLI. We will also give single GTX 980 versus 290X results.
Performance summary
Following is our performance summary chart of 33 modern PC games and 2 synthetic benches. The highest settings are generally chosen and it is DX11 when there is a choice; DX10 is picked above DX9, and the settings are generally ultra or maxed unless specified on the chart. Specific settings are listed on the charts. The benches are run at 1920×1080, 2560×1600 and 3840×2160. Except for FireStrike and 3DMark 11, the results are given for average frame rates per second.
The first column shows the performance of the stock 290X compared with 290X CrossFire scaling in the second column. The third column represents the TITAN X at its stock clocks, and then in the 4th column, overclocked (+200MHz Core/+200MHz memory). Stock GTX 980 SLI is represented in the 5th column compared with the GTX 980 in the last column to demonstrate SLI scaling.
What we can take away from this rather large performance evaluation is that there is nothing in multi-GPU to compare with a TITAN X single GPU experience. First of all, if you are going to play at 4K and demand AA and details, the TITAN X' 12GB of vRAM can certainly be useful, as several games – Wolfenstein: The Old Blood, Max Payne 3, and perhaps GTA V at some detail settings – do not run well or at all with 4GB of vRAM. Secondly, there is the issue of smoothness, and the TITAN X delivers better than with any multi-GPU solution even though they may have higher frame rates.
We ran with AMD's frame pacing On for CrossFire. Even though we may have technically lost a little performance, we received a smoother experience with less hitching – for example, in GRiD: Autosport, we got 99.2 fps average with Frame Pacing On with slightly smoother visuals versus 101.6 fps average with it Off. However, we also noticed that in a few games (for example, with Shadows of Mordor, GTA V, and with Project CARS) that there was noticeable hitching and lack of smooth delivery with 290X CrossFire compared with a single 290X.
Although 290X strengths become much more apparent as the resolution increases to 4K, and Frame Pacing has been improved, there are still some CrossFire issues in a few games. We noted, especially with Far Cry 4, that there is a noticeable and visual lack of smoothness with 290X CrossFire, and that the frame rate is more than double a single card's rate. AMD also appears to have some issues with a few of the very latest games we tested that will hopefully be addressed by newer drivers and game patches. Nvidia's GTX 980 SLI generally delivers a faster overall experience that is smoother on more stable drivers with the latest games that we tested.
Let's wrap it up.
Conclusion
This has been quite an interesting exploration for us in evaluating R9 290X CrossFire versus GTX 980, and versus the stock and overclocked GTX TITAN. The 290X and 290X CrossFire did well performance-wise, especially at 4K, but it definitely slots below the GTX 980 and GTX 980 SLI. From looking at performance, the 290X appears to be relatively well-priced at $300-$350 compared to the GTX 980, considering the issues a gamer has to put up with in extra noise, power usage, and heat, along with driver issues with some of the newest games that we tested. AMD currently has one game bundled with the 290X while the GTX 980 comes with two games, and the TITAN X has no game bundle at all. Of course, the direct competitor and price alternative to the 290X is the GTX 970 which also comes with a two game bundle.
If money is not an object, the TITAN X is our first choice for high performance gaming. Although stock GTX 980 SLI is faster generally than an overclocked TITAN X, and GTX 980 SLI can be further overclocked, we personally prefer the TITAN X experience for everything considered. And as a lower-priced alternative, 290X CrossFire is a very strong performer at 4K resolutions, if one is willing to put up with the extra heat and especially the noise, while waiting for AMD to generally optimize drivers for some of the very newest games that they do not sponsor.
The Conclusion:
The GTX TITAN X is the best performing single-GPU card, followed by the GTX 980. However, the TITAN X experience comes at a steep price premium.
Stay tuned, there is a lot more shortly coming from us at BTR. You can expect a new WHQL driver performance evaluation featuring the Witcher 3: Wild Hunt this week as it will become BTR's latest benchmark! We are also working on our HyperX Cloud Headset review. AND … We will give away a free copy the Witcher 3: Wild hunt tomorrow to a lucky BTR forum member.
Happy Gaming!