We have an extra key as our first giveaway for a BTR Community member tonight. We purchased a discounted GOG the Witcher 3 Wild Hunt key from GreenManGaming on Friday so that we could preload the game, and we also received a reviewer's key from Nvidia yesterday which we will keep for ourselves!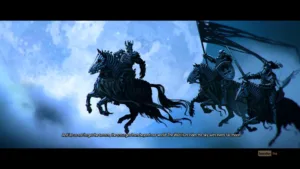 We just finished downloading the PC game at 5AM today. The game looks spectacular and it appears to be an improvement in every way over the earlier two games of the Witcher series. With an expanded universe offering over 100 hours of gameplay, and with a somewhat redesigned combat system, the third installment is the largest and most detailed Witcher yet, continuing Geralt of Rivia's adventures with the Wild Hunt. Capable of destroying entire settlements overnight, the Wild Hunt is an enemy deadlier than anything the Witcher has faced previously.
The Witcher 3 uses the RedEngine 3 to produce upgraded visuals in an open world game, combining it with the choices of an RPG that have consequences. We are playing the game now, mostly on ultra settings using a TITAN X, and it is very demanding. The game uses Nvidia's GameWorks, including HairWorks, HBAO+, and Nvidia PhysX (Clothing and Destruction) for more realism.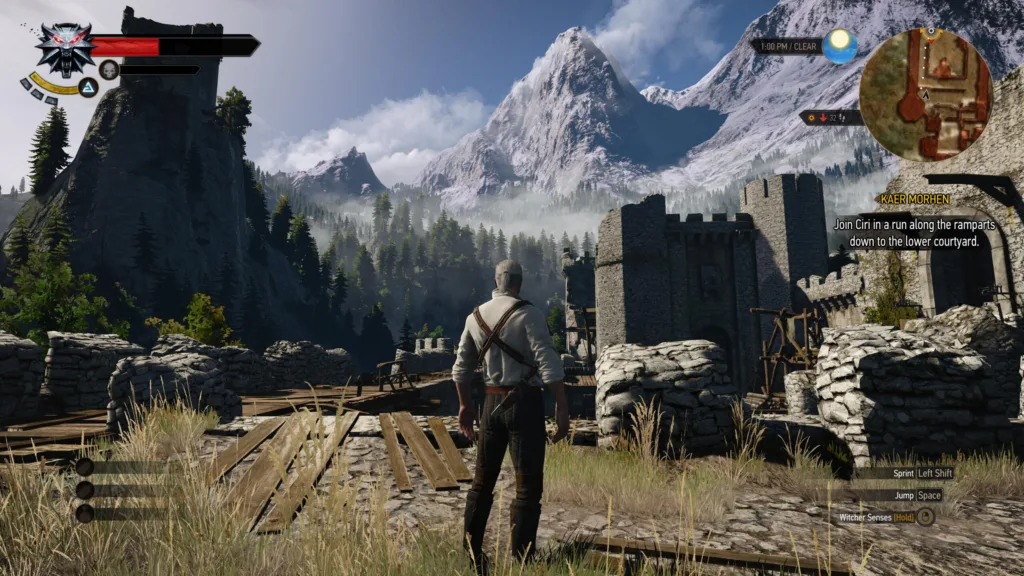 Previous techniques used polygon strips and alpha masks resulting in less realism. HairWorks can draw the many thousands of individually styled hairs on Geralt and also on many creatures and monsters simultaneously. HairWorks uses DirectX 11 tessellation to renders high volumes of hair when it is needed in a scene, and reduces the number of rendered hairs when characters are further from the camera to allow for a seamless transition.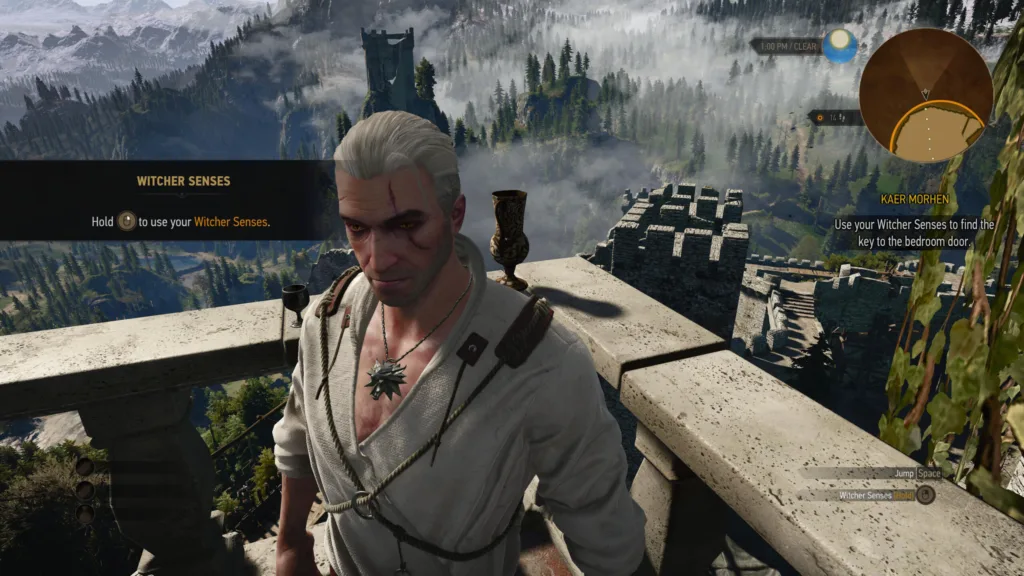 HairWorks is compatible with both Nvidia and AMD GPUs through Direct Compute which allows for a direct comparison of performance. HairWorks will perform best on GPUs with good DX11 tessellation capabilities. And please note that Maxwell GPUs will have an easier time with HairWorks as their tessellation engines are up to three times more capable than Kepler and older generation Nvidia GPUs.
HBAO+ (Horizon Based Ambient Occlusion) adds realistic Ambient Occlusion shadowing and shading around objects and surfaces that occlude light with a considerably-higher degree of precision than previous AO techniques. This helps scenes look more realistic. Best of all, HBAO+ is a very efficient method of modelling occlusion shadows, and the performance hit is negligible when compared to other existing implementations. In contrast to HBAO+, SSAO suffers from halo-type artifacts, and SSAO also tends to be muddier than HBAO+ as it loses detail in shadowed regions.
Since there is a full day/night cycle in the Witcher 3, proper shadowing and lighting make for a better playing experience. Since there are many indoor areas lit by ambient lighting sources, HBAO+ enhances candle and torch lighting in the Witcher 3 in a more realistic manner.
Finally, PhysX Clothing and PhysX Destruction are used in the Witcher 3 to provide realistic physics simulation. These effects are built in to the engine of the game and are enabled on all GPU configurations on the PC.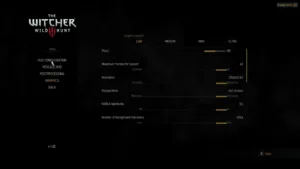 We are just scratching the surface of the Witcher 3. We are going to be playing the game with an eye on image quality (IQ) and performance by using several competing video cards from AMD and Nvidia. The Witcher 3 is going to be BTR's latest (now 34th) benchmark. And it is becoming very clear that we will not be playing with Ultra/maxed-out details at 4K as frame rates drop into the 20s with a TITAN X! Our best suggestion is to use the GeForce Experience if you want to set best playable options.
Best of all, one of BTR's Community members will win a free the Witcher 3 Wild Hunt GOG key today! Watch this thread for an announcement there before 10:30 PM PDT tonight and, you may also be playing the Witcher 3 tomorrow – for free!!
May 20, UPDATE
Congratulations to our winner, SickBeast!!
Happy Gaming & Good Luck!