NVIDIA GeForce Outsmart and Outplay Fortnite Sweepstakes
Who doesn't love a contest? Well, we do. Our Friends at NVIDIA have just announced a new GeForce Fortnite contest with a chance to win a GeForce notebook just in time for back-to-school.
Class work takes skill and focus. But so does gaming and evidently NVIDIA is encouraging students to do both at the same time to show off your elite skills. NVIDIA has partnered with a Fornite creator to develop the first-ever branded level within Fornite. Contestants will run through a custom map which includes GeForce Easter eggs to see if they can answer college-level questions for a chance to win a GeForce notebook.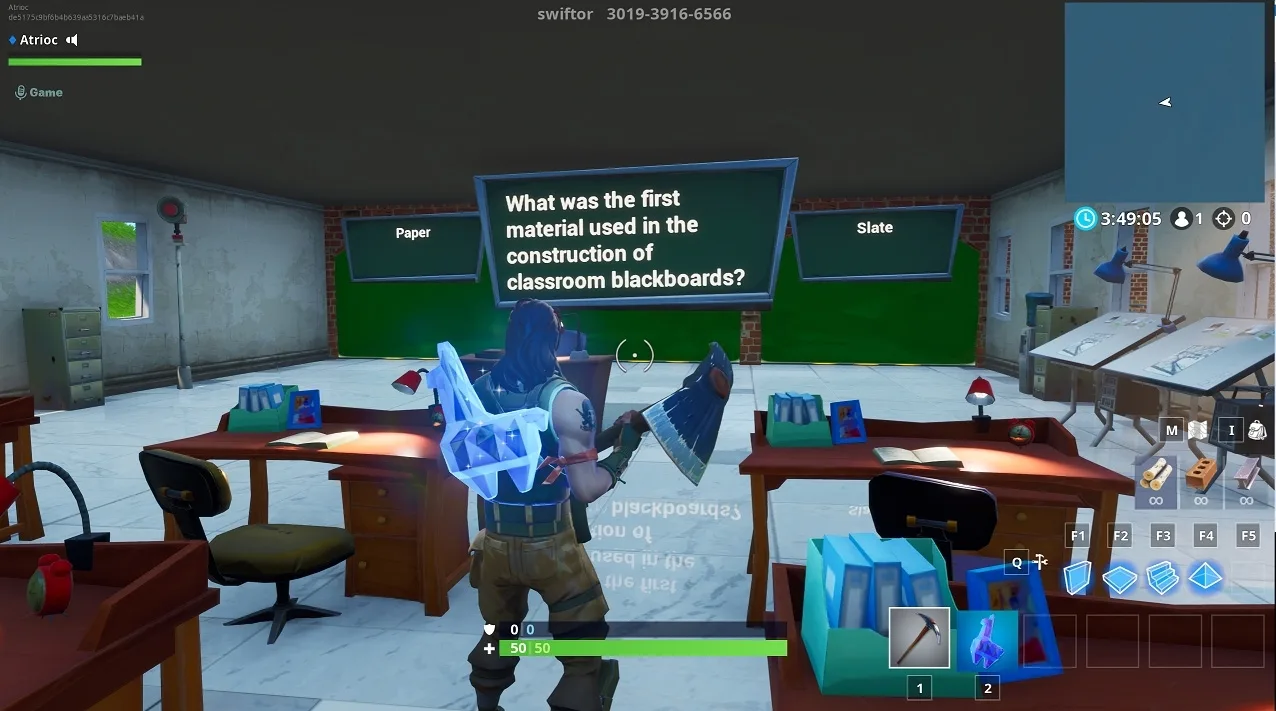 HOW TO ENTER
Get Fortnite (it's free).
In the game menu, load Fortnite Creative mode and launch into the game.
Go up the stairs in front of you to a rift and hold down the use key (default: E) to change destination.
Enter code: 3019-3916-6566
Let the map load, then enter the rift.
Post your gameplay or screenshot on social. Use hashtag #OutsmartOutplay, tag @NVIDIAGeForce and, to keep the fun going, tag a friend you'd like to challenge. You'll both be entered for a chance to win an NVIDIA GeForce laptop.
The Details as given by GeForce host Julian
FEATURED PRIZES
Happy Gaming – and Good Luck!