Conclusion
The Conclusion & Verdict
SSD technology is still improving and again it seems that pricing for 500 GB drives are dropping very close to the $100 range for a SATA III SSD.  SSD technology has become much more accessible to the regular consumer again and it appears that gamers need more capacity than 120 GB to 250 GB drives as games are getting very large.   
If a gamer wants to keep his currently played games on a SSD, it appears that 480 GB is becoming the new minimum size.  The Kingston A1000 480 GB SSD is sufficient for most gamers, perhaps coupled with a storage drive – either SATA SSD or SSHD.  It easily exceeds its specifications and it is much faster than any SATA III-based SSD.  NVMe SSDs are generally faster than SATA SSDs for loading games and game levels, and all SSDs are much faster than either HDDs or SSHDs.
It is not mandatory to have a SSD if you use your PC only for gaming. Games do not perform better on a SSD as developers still target the HDD for optimizing game performance.  But there is the matter of waiting.  Some games take significantly longer to load from a HDD or SSHD than they do from a SSD.   If a gamer wants to get right back into the game, then a SSD will definitely improve immersion and decrease frustration as it did for us with Kingdom Come: Deliverance and even with Final Fantasy XV when we moved to playing it on the NVMe Kingston A1000.
It is a matter of valuing ones time compared to the $218 one spends on Kingston's 480 GB NVMe A1000 SSD.   And the 480 GB Kingston A1000 SSD is a very good performing NVMe SSD beating our other SATA III SSDs rather soundly.  The singular issue we see with Kingston's A1000 entry-level NVMe drive is that at $218.40, it is priced within 10 percent ($244.40) of their highest performing NVMe SSD, the KC1000.  
Pros
The SSD is of a magnitude faster than the mechanical hard drive in almost every way. 
Kingston's 480 GB A1000 SSD is much faster than any SATA-based SSD.
NVMe does make a difference in saving time for gamers!
5-year warranty stand it out from the generic "SSD crowd" and Kingston's customer support is exceptionally good.  
The NVMe SSD is tiny compared to our other SSDs, and it would be fantastic as a HDD or even SATA SSD replacement in a notebook to save power.
A free digital copy of Acronis True Image HD is included.  It's a fifty dollar value and it is top-rated cloning software.
Cons 
Too expensive.  The 480 GB A1000 is only $25 cheaper – or about 10% less expensive – than Kingston's top NVMe drive which is significantly faster.
This has been quite an enjoyable exploration comparing our other six drives with the Kingston A1000 480 GB SSD.  The performance of this drive is very good as a stand-alone NVMe SSD.  It's price may be high compared with the highest performing Kingston NVMe drive, but we expect that market pricing will even it out over time.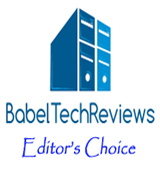 The Verdict: Editor's Choice
We are giving the Kingston A1000 480 GB NVMe SSD our BTR "Editor's Choice" Award as it is significantly faster than SATA based SSDs in every single metric that we tested, and it even saves time in loading games.  It is also tiny, easily installed, and it will save power and battery life for notebook users even over SATA SSDs.
We hope that Kingston also provides an A1000 for sale without cloning SW for those who already have it or for those who prefer free cloning software alternatives like AOMEI's Backupper and Macrium's Reflect.  At $208 the A1000 is rather pricey and only about $25 – or 10% – cheaper than Kingston's top NVMe drive that is significantly faster.