With NVIDIA's Max-Q, high performance gaming notebooks are thin and light and they also need high performance memory. Our friends at Team Group just announced an exclusive memory module, the T-FORCE VULCAN, for Gaming notebooks. Here is their press release:
June 21, 2018, Taipei_ With the rapid growth of the global eSports economy, the gaming laptop market is getting hotter and hotter. TEAMGROUP's gaming brand, T-FORCE releases VULCAN DDR4 3600Mhz memory module exclusively for gaming laptop. The clock frequency is as high as the maximum performance of DDR4 3600MHz. The capacity of the memory module is up to 32GB (16GBx2), which allows gamers to possess high speed performance and master the key to winning every gaming battle.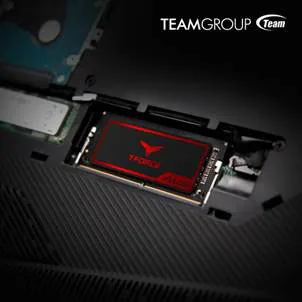 The T-FORCE series has swept the gaming world ever since its release. To meet the different demands for high end gaming equipment, the T-FORCE series today releases the exclusive memory module T-FORCE VULCAN for gaming laptop. It not only supports the 8th generation Intel Core processor, but it is also suitable for INTEL NUC platform.
After many times of experiments, and testing combinations of different proportions of graphene and copper foil, the lightweight and thin graphene copper foil heat spreader design is tailor created by the R&D team. Long and rigorous internal laboratory test and burn-in test offer an outstanding 6% of cooling effect. In a closed space, VULCAN can maintain stability in low temperature and still offer high performance at the same time. The heat is transferred out efficiently to ensure the computer can still offer high performance with speed and stability under high speed operation. It is definitely the best choice for gaming laptop and mini PC.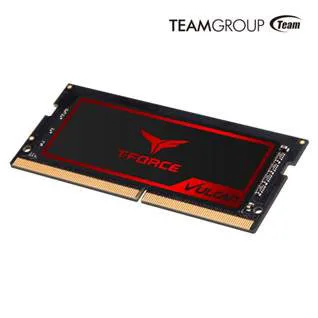 T-FORCE VULCAN's ultra-low working voltage not only reduces electricity consumption and extends gaming laptop's battery life, but it can also reduce the heat generated by the operation of the system, so the system will not be unstable because of the high temperature. It also supports auto overclocking function. To immediately enjoy T-FORCE VULCAN's high performance experience, all it needs is to install on a DDR4 SO-DIMM system that supports overclocking. From now on, say goodbye to the complicated BIOS overclocking settings, and overclock in an easy and smart way.
*Temperature data, based on T-FORCE lab equipment measurements, is for reference only.