ARK Park: Free DLC "Pterosaur Hill" heading to SteamVR/HTC Vive & Oculus/PSVR [New Trailer]
BTR has reviewed ARK: Park VR and found it to be a beautiful game that ran well, but we felt it lacked content. Well, a brand new DLC is being offered for free to ARK: Park owners.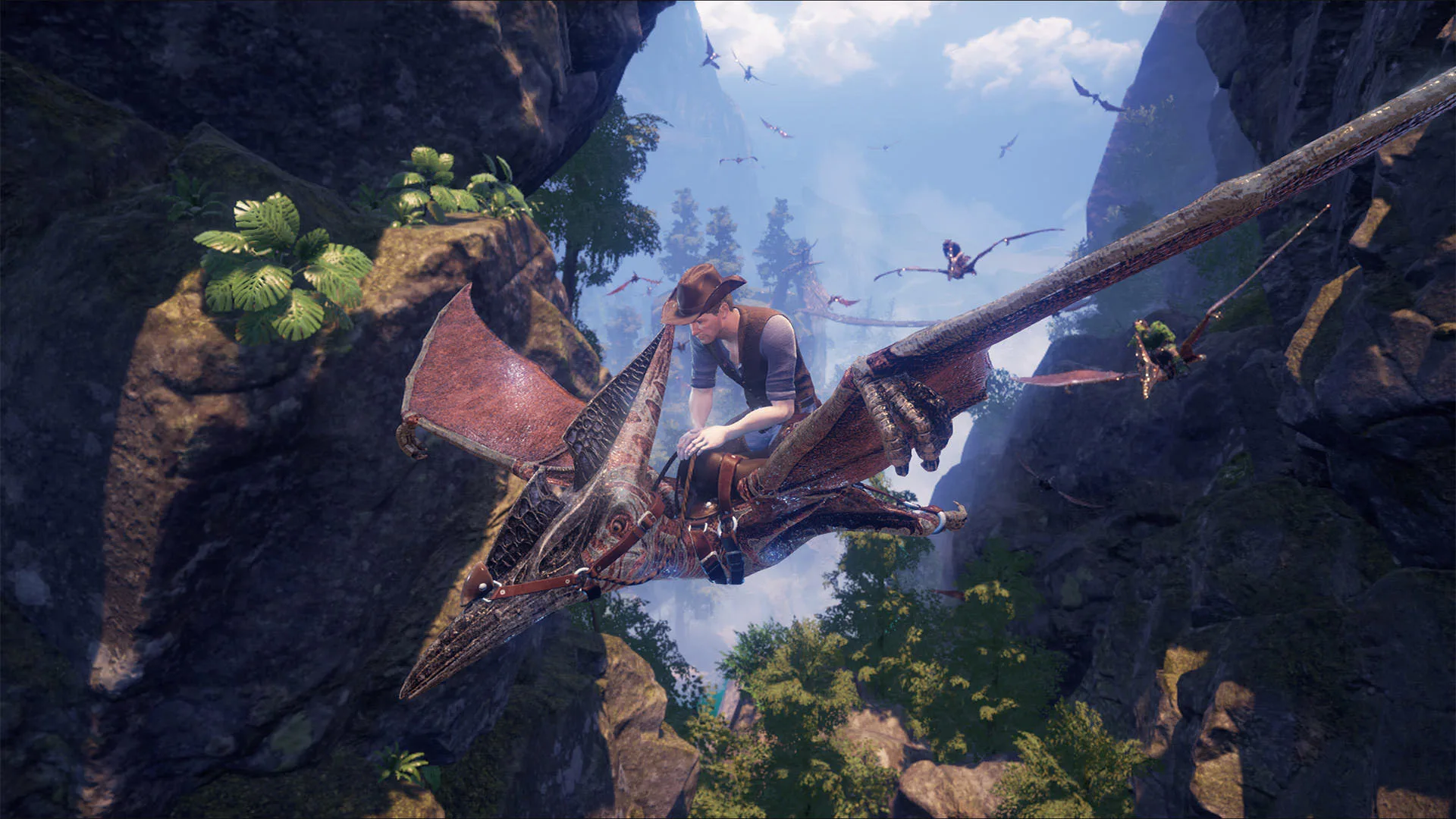 Here is the press release that we received today:
Snail Games has revealed the date for ARK Park's first DLC, "Pterosaur Hill"
SteamVR/HTC Vive/Windows MR: June 28
Oculus Rift/PSVR: Week of July 1
The DLC is featured in a brand-new trailer:
The "Pterosaur Hill" DLC is built around the concept of flight. Three new maps are included: Mountain Lake, Crystal Sky Lift, and Aviary. In addition to using land-based vehicles, players will now get to: float in a hot air balloon overseeing Mountain Lake; ride the Crystal Sky lift, where they can soar through the clouds; and gaze upon the majestic nest of Quetzalcoatlus – the largest prehistoric flying creature – in the Aviary.
Explore a variety of maps without a linear storyline.
Collect eggs and incubate them to raise your own little dinosaurs.
Find materials such as Dinosaur DNA and trade them to craft useful items and more powerful weapons.
Defend the park and its vital technology from rampaging dinosaurs across 6 gorgeous environments.
Revisit the dinosaurs from the popular title ARK: Survival Evolved.
Play with voiceovers and subtitles in English, Japanese, Korean, and Chinese (Traditional and Simplified).
"Pterosaur Hill" will be available for free to all ARK Park users.
ARK Park is on HTC Vive (SteamVR and Viveport), PSVR, Oculus Rift, and Windows Mixed Reality headsets. Detailed pricing info for each store – along with platform exclusives – can be found below:
Steam
Standard Edition: $39.99
Deluxe Edition (including Tek Package): $47.99
Viveport
Standard Edition: $39.99
Oculus
Standard Edition: $39.99
PSVR
Standard Edition: $49.99
Deluxe Edition (including Hunter Package): $57.99
PSVR PlayStation Plus members only: Desert Camouflage Outfit.
Happy VR Gaming!