Conclusion
Conclusion and Verdict
We have seen that that running RAM at a faster clock speed produces performance gains and saves time in some common tasks, but what is surprising in this evaluation is that some games can benefit from faster RAM with a fast Coffee Lake CPU and a fast video card.
Should a gamer upgrade to premium DDR4 at 3200 MHz or higher? It's hard to say, and probably not from running at 3000 MHz especially if overclocking is possible. If a gamer is buying a new Coffee Lake CPU and DDR4 motherboard now, faster RAM can make a performance improvement in gaming.  The performance improvement with faster DDR4 isn't dramatic, from zero performance improvement to perhaps adding a few framerates in some games.
Team Group Night Hawk RGB PC25600 (DDR4 3200MHz)
Pros
The Team Group Night Hawk RGB RAM is very fast 3200 MHz DDR4 that is built for high speeds at low latency. It is an enthusiast's dream. Fast, stable, and dependable, it also overclocks nicely beyond 3333 MHz to match the performance of the much more expensive HyperX Predator DDR4 3333 MHz kit.
        It looks fantastic with RGB lighting which can be as conservative or as wild as a user wants with full customization opportunities                    including shutting it off.
        BTR's evaluation sample of Night Hawk RGB DDR 3200 MHz overclocked well above its speed grade to 3400 MHz.
        Voltage tolerances are great at 1.2V to 1.4V to allow for overclocking.
It comes with a lifetime warranty.
Cons
Price. Premium DDR4 commands a premium price.
Higher profile RAM may not fit well with all large air-cooled CPU heatsinks.
The Verdict
If you are an enthusiast with premium components who wishes to maximize performance from your PC, then the Team Group Night Hawk RGB DDR4 at 3200 MHz is an excellent choice as it is very fast at stock speeds coupled with an overclocked Coffee Lake CPU plus it overclocks well.  And although it looks great with the lighting on, it can be turned completely off with BLITZ software.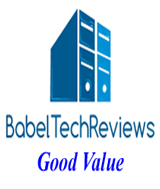 The Team Group Night Hawk RGB 2 x 8GB 3200 MHz RAM Kit is priced similarly to other DDR4 in its speed class and it is backed by Team Group who gives a lifetime warranty.  It is fast at default and overclocks great to match or surpass the $244.40 HyperX Predator DDR4 3333MHz performance, and it is currently on sale at Newegg for $175.99 in black or for $189.99 in white.  We feel that Team Group's Night Hawk RGB DDR4 3200 MHz deserves BTR's Good Value Award.
However, if you are on a tight budget, you are more likely to settle for slower RAM and perhaps try for an overclock. Team Group also offers lower clocked DDR4 at lower prices.  For gaming, 8 GB is probably still generally sufficient although for other tasks, 16 GB will definitely be preferable.  And for BTR's flagship Core i7-8700K PC, running everyday tasks at 4.60 plus GHz and for our benchmarking, we have settled on using 16 GB of Team Group Night Hawk RGB DDR4 which we will run at 3333 MHz for consistency across our benching.
Stay tuned.  We are working on a Skyrim VR performance review and also bringing you a full review of Kingston's new entry-level PCIe NVMe 480 GB A1000 SSD.  In the meantime, if you have any questions or comments, please feel free to comment below or on BTR's Community forum.
Happy Gaming!