Office Perks Fade, Attention to Personnel Doesn't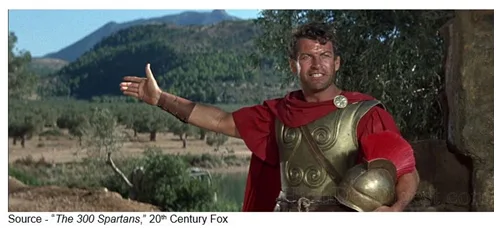 With today's low unemployment rate and skilled employees in high demand, it's difficult to attract and retain outstanding employees at almost any level and of any age.
It's especially difficult finding and keeping those who represent the largest segment of the workforce–millennials.
Part of the problem is that potential employees have a pretty clear insight into the organization's inner workings, even before they apply for a job.
Sites like Glassdoor and Vault publish unvarnished, anonymous views on the nature of the company's work, its policies, benefits, culture and management style/management team. They deliver the bare facts about the inner workings of the company from people who know … insiders.
True, a few firms seem to dominate the struggle for talent, seemingly snapping up the best and brightest; but even they find it tough to keep those folks with the greatest potential.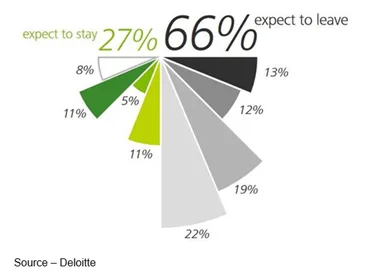 According to the Bureau of Labor Statistics, in 2014, the median tenure for workers age 25 to 34 years in the U.S. was just over three years.
Senior executives know that 60 – 80 percent of the organization's inventory leaves through the front door every evening.
Every time part of that inventory doesn't return; it costs to replace the individual.
Since no one has unlimited staffing budgets, employee retention is the best way to keep your largest cost under control.
To keep this crop of young workers and hopefully blunt the desire for talent to bolt for the door at the first sight of a bigger, better "opportunity," companies pile perk on top of perk.
It's their way of showing folks that they really do have a laid-back, super-cool corporate culture and a comfortable environment that makes them feel at home.
They offer things like beanbag chairs, ping pong tables, unlimited vacation, dogs/kids at work, free food/laundry … things that even mom/dad never gave them.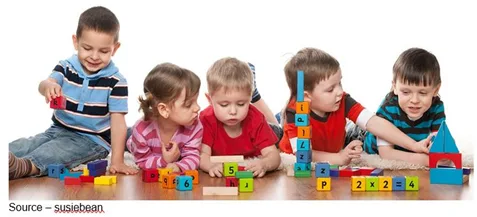 All of the benefits are like consolation prizes for lower salaries and more importantly dull, unstimulating work.
Even though recruiters may be only slightly older than the potential employees, Nielsen's global reputation study found that graduating professionals had "slightly" different views on what their future career would hold for them.
Nielsen reported that they expect to glide up the corporate ladder, they place a higher priority on engaging in fulfilling work and have a much shorter attention span than prior generations.
Once the shine of the perks loses their luster and they realize their expectations won't be met, they begin to look.
According to Deloitte, Millennials have little loyalty to their current employers and many have planned near-term exits; even though they have only been with their present employer a short time.
They want to/expect to be developed as leaders.
In other words, they put their personal values ahead of the firm's goals and will often avoid those jobs (and employers) that they feel conflict with their beliefs.
Steve Jobs advised Stanford graduates years ago, "Your work is going to fill a large part of your life, and the only way to be truly satisfied is to do what you believe is great work. And the only way to do great work is to love what you do. If you haven't found it yet, keep looking. Don't settle. As with all matters of the heart, you'll know when you find it. And, like any great relationship, it just gets better and better as the years roll on. So keep looking until you find it. Don't settle."
While Millennials are hired to do a business specific job, they feel business ethics and being socially responsible should be a higher priority for their firms than quality, service and competitive positioning.
Business ethics and their personal value in the marketplace were even more important to them than factors such as workforce diversity, work-life balance and work responsibilities.
The Deloitte study reported that only 28 percent of Millennials feel their organization is making full use of their skills.
Nap pods, trendy offices and Red Bull may attract today's Millennials, but its benefits they can quantify like paid time off, flexible working from home, health insurance, sick/well days, performance bonuses and company-matched 401k plans that they ultimately find of greater value.
There's a perception that millennials would rather work/play in a cool office than get a paycheck.
However, compensation is consistently high when it comes to employee satisfaction, especially for millennials who graduate with an average of more than $35,000 in debt.
Face it, a foosball table and eye candy perks are a lot cheaper than equitable pay and tangible benefits.
In their struggle to retain Millennials, a growing number of firms are addressing the post-college debt issue even though it does come with realistic – from management's perspective – strings such as extended employment contracts.
Factors that are consistently more important for Millennials are who you are working for, what you're working on and if it is in your field of interest.
Nothing beats being well paid for working on interesting challenges at a successful company. However, the primary motivation for job hunting is seldom just a bigger paycheck.
As Amazon's Jeff Bezos noted, "Life's too short to hang out with people who aren't resourceful."
There are low-cost activities management can carry out to retain the talent it wants to keep beyond unproductive perks.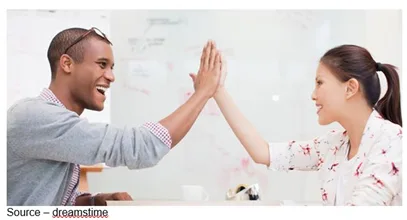 Flex Time, Telecommuting
Increasingly, executives are realizing that offering flexible hours and telecommuting are the most cost-effective ways to hire new good people and retain present personnel. The combination of flex time and flex place are inexpensive and convenient.
More than 60 percent of the nation's firms have increased the number of telecommuters over the past two years.
According to AT&T's National Survey of Teleworker Attitudes and Work Styles:
60+ percent of the respondents felt telecommuting was positive for their careers
62 percent found no difference in working at home
15 percent felt more connected to their workgroups
71 percent were more satisfied with their jobs after they began working at home
Many firms find that Internet-connected staff members are not only more productive when they work off-site but they actually put in longer hours.
Praise
It may sound simplistic with today's reduced staffs, increased workload and compressed time schedules, but it's easy to forget compliments.
While some folks are self-reliant and self-assured, it's amazing what a few well-chosen words can do. People want to/need to know their efforts for the company are recognized and appreciated.
Members of the team taking on projects/activities for the first time find positive recognition helps them grow personally and professionally.
And the cost is … zero!
Small Gifts, Rewards
Small, impromptu gifts such as sporting event tickets, free meals, theater tickets and on-the-spot cash awards of $25 – $50 are ways for mangers to recognize an individual's accomplishments or contributions to the organization.
The tickets or dinner aren't important to professional staff members won't keep them from taking a better job offer. However, receiving the recognition in front of their peers will build team and organization loyalty
Mentoring
Firms spend hundreds of thousands, even millions of dollars each year on formal training programs. For some skill sets, formal training is a must.
However, many find it is not only cost-efficient but also more effective to have employees teach/assist each other.
The firm's most valuable resource (people) leverage their experience, capabilities and technical/work expertise. Mentoring allows seasoned professionals to share not only theory but also "real world" experience, helping both the trainer and trainee.
The trainer gains recognition for his or her technical or business expertise. The trainee gains insights into practical applications and knowledge.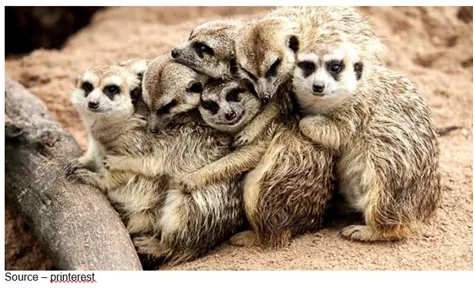 Shield people
One of management's most important jobs is to manage and control the interaction between customers and employees. They should be the lightning rod that shields others in the team so they can focus on their work.
Today's business is an inexact science at best. Occasionally things will go South despite the best plans and individual efforts. When it happens, it's the manager's responsibility to not only defend staff personnel but also take the heat.
Once the problem is solved/resolved, they can discuss how the situation could have been handled or corrected so it is avoided in the future.
Supportive Culture
Recognizing birthdays, anniversaries and special occasions as well as impromptu parties for the completion of a major project are cultural activities that say "you're important" and "you matter."
Little things build big loyalty.
When the big offers come, they will make people consider a move. But attention to the team – established and new members – can keep people from looking for a new job or cut off overtures at the outset.
Paying attention to your most valuable resource will help you keep from continually hiring and training new people.
In addition, it can ensure the best defense/offense in a tough market.
Then your competition will view your company as Themistocales of Athens and say, "These men are fierce, savage, bloodthirsty, merciless. But that is not the reason why we should fear them. That is not the source of their power. Their power lies in their unity. Unity!"
# # #