Instead of getting more pajamas, or things you don't particularly like from Santa, how about a chance at winning some awesome and useful Kingston prizes that you will love by entering BTR's Christmas Contest? The grand prize winner will get a Kingston prize package worth well over $150 that includes Kingston's G3 Wireless G3 & Pro battery boost & mobile backup, a Kingston micro-SD card, and a Kingston flash drive. And the runner-up will win one PC game of their choice valued up to $60!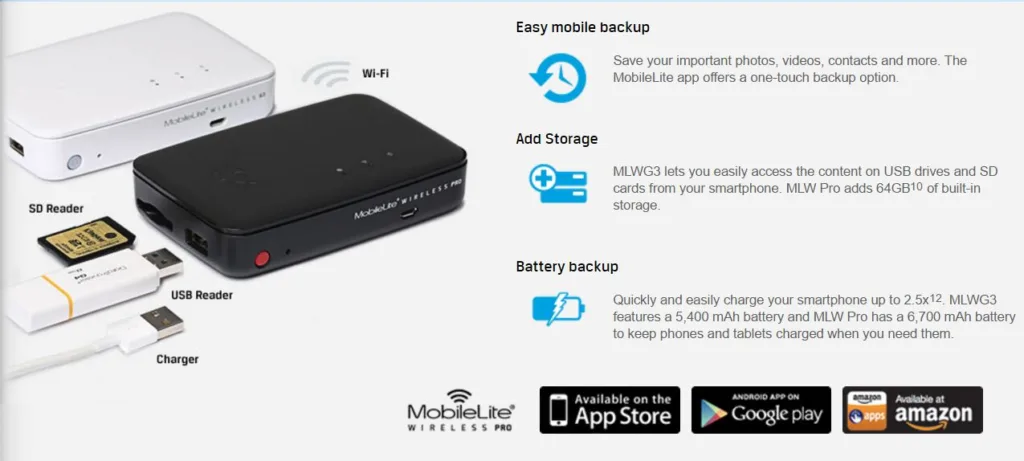 BTR would like to reward our community members who contribute so much to our site. We are continuing our series of contests by offering the above-described Kingston prize package as the Grand Prize, and the choice of one PC game valued up to $60 to the Runner Up. This contest is open to all current members of BTR's community and also to those who sign up during the contest. The Kingston Grand Prize is only available to residents of North America while the PC game prize has no geographical restrictions.
All that you have to do to enter to win a Kingston Prize package or an AAA PC game of your choice is to post in our contest thread and tell us why you deserve to win in 25 words or less by December 25, 2016 at 11:59 PM. You should also tell us what PC game that you would like to win. All of the respondents will be put into a drawing, and their answers will be judged to decide the Grand Prize winner and the runner-up. Each contestant may make one entry** which must be finalized by the time the thread is locked when the contest ends on December 25, 2016 at 11:59 PM PDT.
The winners will be judged on creativity and cleverness. The winners will be announced on BTR's community forum in the contest thread by 9 PM PDT on December 26, 2016. Kingston will ship the prize package directly to the North American winner, and a game key will be awarded to the runner up within 24 hours after they respond*.
BTR is still a small community, and there is a very good chance that YOU may be a winner if you enter. We are grateful for Kingston's sponsorship and we hope that this contest series continues.
These are exciting times to be a PC gamer! Make sure you enter our contest and you may win a Kingston Prize Package or a PC game of your choice.
… Merry Christmas and happy gaming!
Enter to Win the Kingston Prize Package or an AAA PC Game of your Choice – HERE
*If the winner does not respond within 24 hours of the announcement on December 26, 2016 at 9 PM PDT, the Kingston Grand prize will be awarded to the runner up and the third best reply will get the PC Game choice runner's up prize, etc.. The maximum dollar value of the Runners up PC Game is $60.
**Only one entry per BTR Community member is allowed. Multiple entries or multiple signups will void the results. The contest judge's decisions are final.