Social Video – Social Media Video Vying for Streaming Viewing Time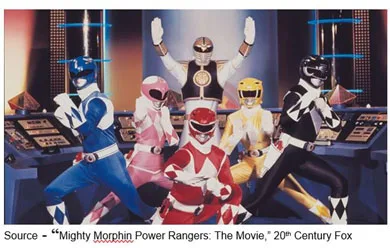 About the only thing that Netflix, Amazon, Tencent, YouTube and Facebook Watch have in common is that they all deliver video content.
For the longest time, the Hollywood crowd acknowledged Netflix and Amazon because they were big buyers of rich, professional content.
YouTube and Facebook Watch were just places where kids and wannabes posted their content that ranged from dumb to thought-provoking, stupid to brilliant, absurd to OMG, vulgar to eloquent, distasteful to classy and even stand-outs of really creative stuff.
In other words, a real cross-section of the online world.
They were part of the FAANG (Facebook, Amazon, Apple, Netflix, Google) and BAT (Baidu, Alibaba, Tencent) crowd that were stealing eyeballs away from appointment TV.
They were sorta', kinda' similar, but different.
They're similar because as Leighton Interactive recently pointed out, we process video faster than text … 60,000 times faster!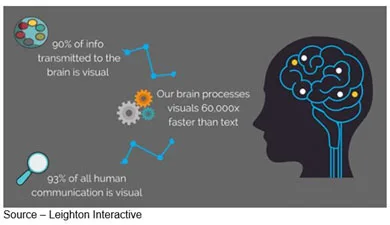 When video is good, it's really good.
When it's bad, it's still pretty good.
It ignites emotions, entices a personal connection and encourages viewers to get more information.
Vision is arguably your most dominant sense.
This year's VidCon was different because it was no longer a YouTube hang-out event. In addition, although most of the attendees didn't realize it, there was a new person at the helm of the increasingly popular event … Jim Louderback.
It didn't impress my kid much, but Jim has been in the middle of the change for years.
First, as a polished columnist with PC Week, then leading a team of people to provide the world with internet TV with ZDTV/TechTV.
Now, he has the challenge of turning VidCon from a party of heroes/heroines and dreamers to an education/information/relationship activity for video creators.
Amazon, Apple, Netflix, Tencent and other OTT channels are different from the VidCon crowd because they acquire or contract to produce their own content.
YouTube, Facebook Watch, Snapchat, Instagram and the other social media sites provide an ad-supported or membership opportunity for people to establish their audiences.
But, the social media sites are of interest because they touch the demographics the OTT providers also want to reach to grow their viewing audience.
Teasers and trailers in social media have become an integral and effective part of theatrical movie and TV show marketing campaigns.
YouTube told attendees they had grown to 1.9 B monthly viewers, making them a serious competitor and an opportunity to win more OTT viewers and sell more theater tickets.
Another difference this year was there were a lot more studio/TV execs, talent scouts and advertisers interested in seeing what the "farm teams" had to offer.
They're looking for the people who are at the top of the food chain and the up-and-comers.
But the M&E/content industry has always been a pyramid. The social video arena mirrors it very closely.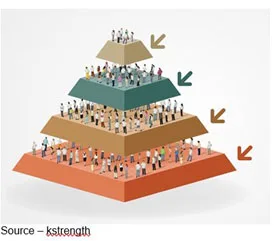 There are a few at the top who were "overnight" stars.
Then there are the middle layers made up of folks who make a modest to decent living as producers/directors/stars.
But the vast majority of people toil at day jobs but have the idea/dream that maybe someday they'll break through.
Social media gives a generation of kids who have grown up on video content a way to express themselves creatively and hopefully, earn a few bucks doing it.
Instead of paying their dues to the man; men/women, boys/girls invest their sweat equity to build an audience of 1,000, 10,000, 100,000 and more.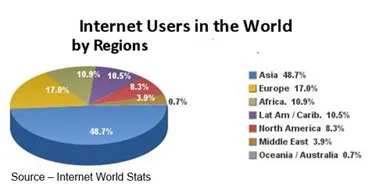 With a global internet population of four plus billion people, how tough can that be?
Darn tough!
They must compete with the professional crowd–Netflix, Apple, Amazon, etc. They also have to compete with the growing OTT crowd, which is competing for eyeballs and advertising. It's like cable but different. The competitive landscape just got bigger with everyone wanting new, different stuff.
It took time – and money – but people like Verizon Go90, Shomi, Watchever, KPN Play and other professional content delivery firms finally determined that to compete with Netflix, Amazon and other leaders, they had to invest like them.
People constantly want new, fresh content.
No new content? …adios!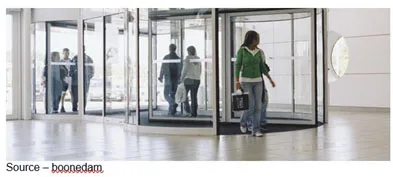 Instead of continuing to bleed red ink, they determined being an aggregator or viewer conduit is a less dangerous route to profits.
Then, they could really get creative by throttling unlimited programs, giving them content at 480p, slowing speeds to 600 Kbps and minimizing hotspot connections.
Of course, there will be plan options, especially since their content viewing appetites have expanded:
Long-form content (longer than 20 minutes) jumped 189 percent
Medium-form content (5-20 minutes) was up 171 percent
Short-form (shorter than 5 minutes) grew 178 percent
And there's a growing interest in watching long-long content (40 minutes plus) as well as
a growing worldwide streaming audience:
87 percent, 18-24 years of age
90 percent, 25-34
78 percent 35-49
63 percent 50-59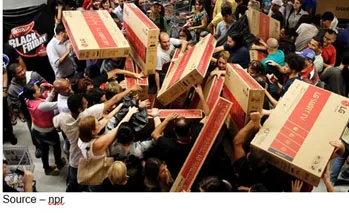 Despite what wireless carriers would like you to believe; bigger, better TV sets are still in strong demand.
But the convenience of anywhere, any screen, any time can't be underestimated.
People are becoming far more comfortable watching all kinds of content on every screen.
The amount of available premium content – Netflix, Apple, Disney, Amazon and others around the globe has grown, while the cost of the service has risen and the quality of the experience has fallen.
For the social media video sites that were born on the Web, the answer to having a constant flow of new, different content is to keep their global creators interested and engaged.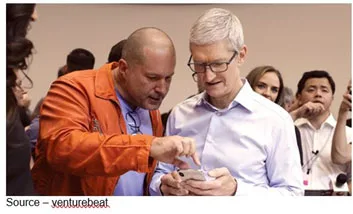 At VidCon, YouTube made it known that they were aware of the social media competition.
They continue to fine-tune their content libraries and offer a growing array of reasons folks should stay with their platform including:
Letting creators with more than 100,000 subscribers sell monthly channel subscriptions
Allowing creators to sell merchandise through their channel
Starting their own ad-supported podcasts
Adding features more like Twitch
Facebook, which knows a good idea when they see it, picked and chose features they liked (modifying them slightly) from Snapchat, YouTube and others for their Watch and Live channels.
To entice their millennial audience, they are even adding conventional media sites – ABC News, CNN, and others – to deliver channel-specific news programs.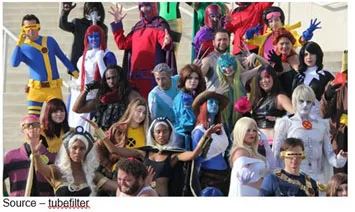 YouTube's and IGTV's core audiences are 20-somethings and younger. And they're prime targets for a lot of marketers who attended VidCon who want to reach the often-elusive audience.
But for a video or a pre-/mid-role ad to be successful, you must reach the 40-year-olds and have them share it.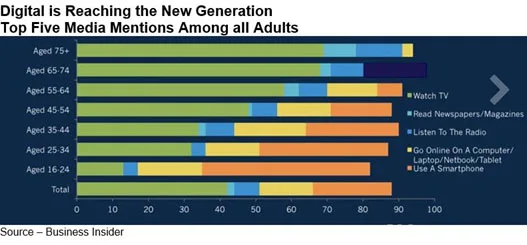 Supported by exceptionally refined recommendation solutions, Netflix and Amazon have become wizards at investing in just the right video projects.
They use the solutions to suggest stuff for subscribers to watch–even before they know they want to see it.
YouTube, Facebook and other social media video services around the globe have become masters at placing complimentary ads in and around content on their sites, their video channels.
Now that TV competes with OTT, which competes with digital video, which competes with social video; it's little wonder that the marketing sessions were SRO (standing room only) at VidCon.
Marketers and creators needed to learn how to best use the demographic data and suggestion/recommendation tools.
You know, business ideas on how to cross-promote channels and videos. They range from behavioral science hints on capturing eyeballs and keeping people coming back for a booster shot to things that keep folks watching longer.
It takes a lot of work to make a real living in the social video world.
It also gets trickier, because the sites keep "fine tuning" (changing) their guidelines.
At the same time, governmental agencies keep looking over everyone's shoulder to see if they might need to regulate the rogue nation.
In the meantime, sites will keep watching each other to see what works – and doesn't – and add "exciting new features" accordingly.
Social video creators in the meantime will just keep working away and watching their viewership numbers in near real-time.
Just remember, there are only so many spots on the top of the pyramid; and as Dulcea said, "The ground is littered with the bones of those who have tried for it and failed."
# # #