We always picked surfing over skiing simply because we don't like being cold, and the North Shore of Oahu was our first choice for nearly a decade. However, skiing is an amazing sport, and now PCVR and PSVR enthusiasts will evidently be able to experience the thrills and spills of professional ski jumping in their own warm living rooms beginning on December 6.
HTC Vive and PlayStation VR are fully supported, but we are told that the Oculus Quest and Oculus Link are not officially supported but will work. We are look forward to bringing you a review of Ski Jumping Pro VR including performance using the Vive Pro and we will also test it using Oculus Rift CV-1.
Here is the press release: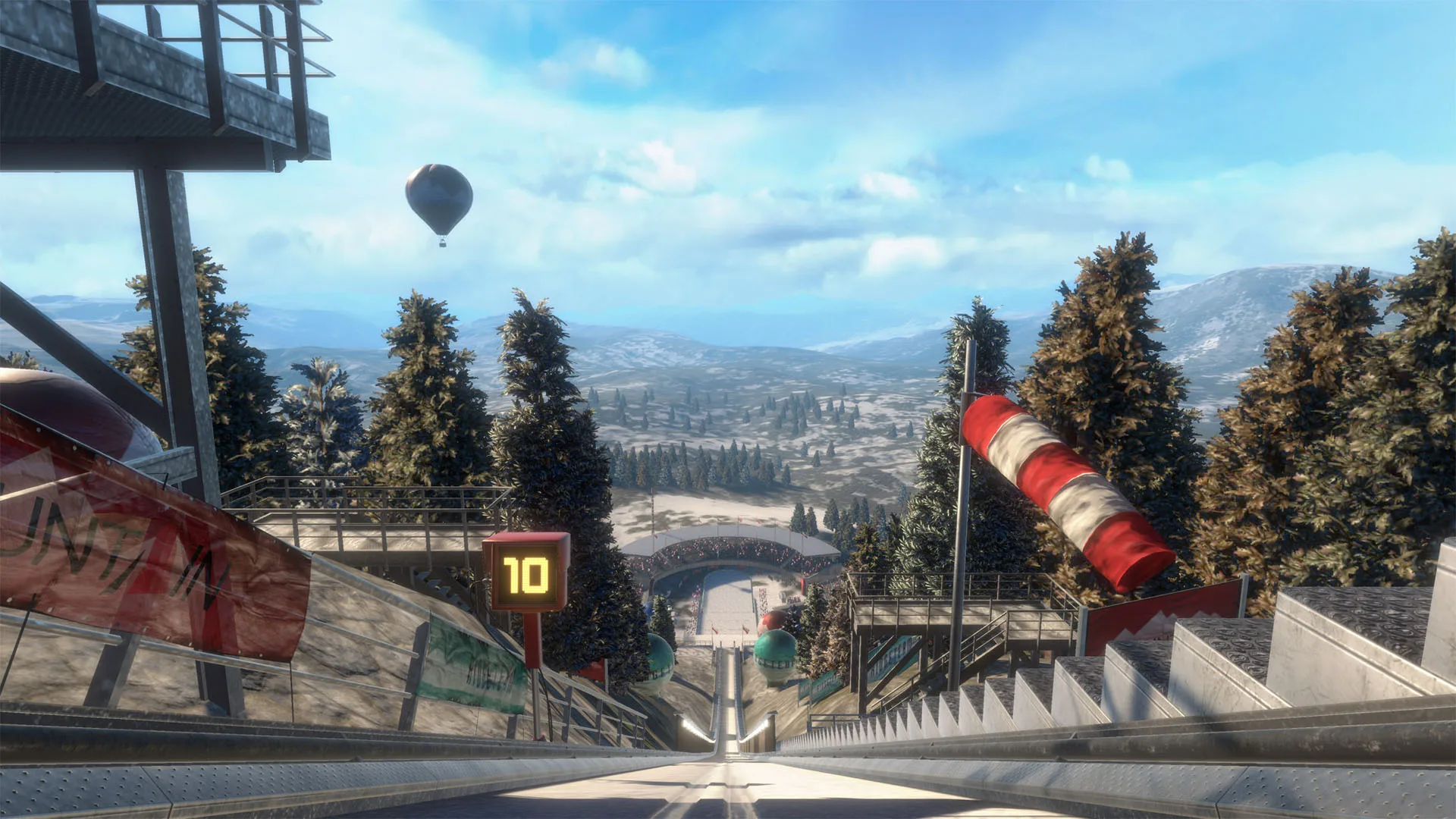 Leicester, UK, 27th November 2019 – Kalypso Media and Yippee Entertainment are thrilled to announce that sports simulation title Ski Jump Pro VR is to release on 6th December 2019 for Playstation VR and Steam VR.
A complete revamp of the hit mobile title, Ski Jumping Pro VR delivers the gravity-defying thrills and spills of professional ski jumping like no other game.
For the first time, enjoy the sensation of incomparable height and speed of professional ski jumping and live the life of two-time Olympic Gold Medalist and World Champion, Andreas Wellinger.
"The life of a ski jumper is an adrenaline-filled, thrill-a-minute ride where victory and defeat are very close together – Ski Jumping Pro VR really replicates the edge of the seat thrills and spills and puts you in the centre of one of the most impressive sports in the world" said Andreas Wellinger, 2018 & 2014 Olympic and 2017 World Ski Jumping Champion.
Easy to pick up but hard to master, use your VR controllers to keep your balance, remaining aerodynamically streamlined with subtle refinements in timing & balance and land a record jump like a pro – or watch the drama unfold as you tumble down the icy slope.
Immerse yourself into the world of ski jumping over 32 stunning venues, painstakingly recreated from their real-life counterparts across 19 international locations, competing against your rivals and environmental factors such as wind direction and visibility.
Andreas Wellinger continues, "I've jumped all over the world and with the accuracy of the hills and venues along with the pressure to perform in competition, Ski Jumping Pro VR is second only to the real thing."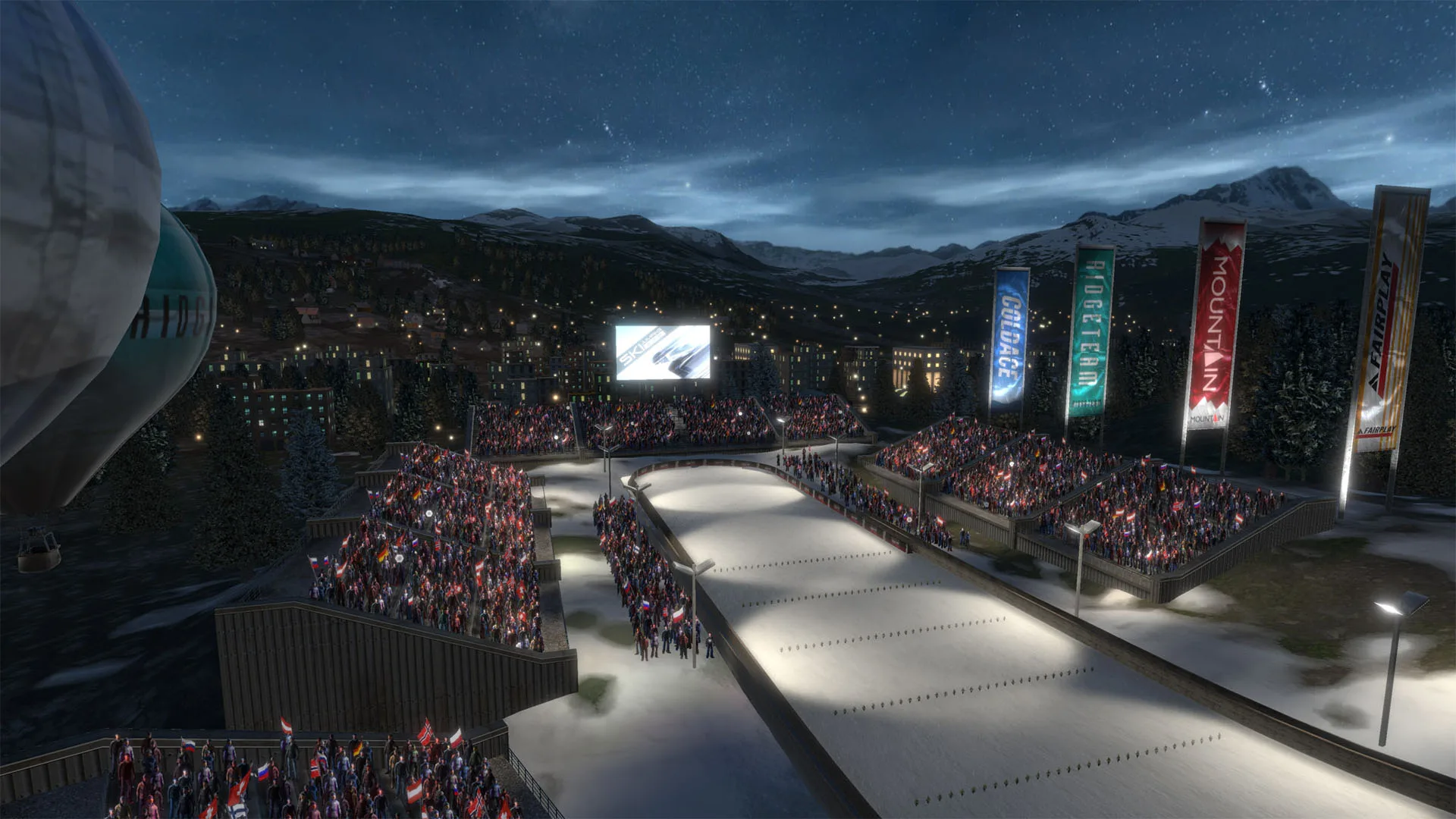 Experience the literal & figurative ups & downs of professional ski jumping in career mode or jump straight into the vertigo-inducing action with Quick Jump mode making Ski Jumping Pro VR the ultimate winter sports simulation.
Complete the experience with deep character customisation allowing you to upgrade your equipment as you progress, improving your performance and all-important style.
Title: Ski Jumping Pro VR
Platform(s): Steam VR / PSVR
Developer: Yippee Entertainment
Genre: Sports Simulation
Release: December 6th 2019
Hashtag(s): #skijumpingprovr
Store links: Steam
###
Happy VR Gaming and Happy Thanksgiving to those in the USA!