Defining the Theatrical, Streaming Divide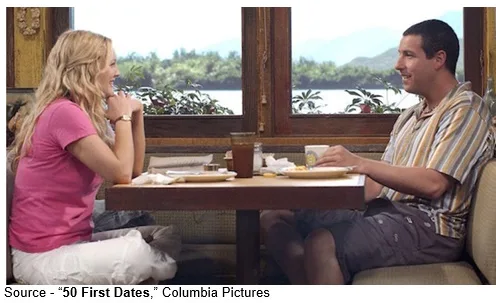 US theater owners and a lot of producers were totally ticked (a different word really applies) when AT&T/Warner surprised the industry and pulled all of their really great stuff from their exclusive theatrical windows and announced same-day releases to theaters/HBO Max through the end of the year.
We get it; but no one really believed AT&T's Stankey and Warner's Kilar when they said, "It's a win-win-win for the company, creative talent and consumers."
Kilar probably didn't mean it but hey who wrote his checks?
Even with theaters safely opening with reduced admittance, only movie house addicts are putting seats in seats.
If you're going to lose money, you might as well try to leverage that loss to something positive like added subscriptions for their streaming service that had gotten off to a stumbling start.
Only stuff that has a halfway decent chance of breathing new life into theater attendance has been Godzilla vs Kong, A Quiet Place II, Black Widow, Spiral (rebirth of Saw) and F9.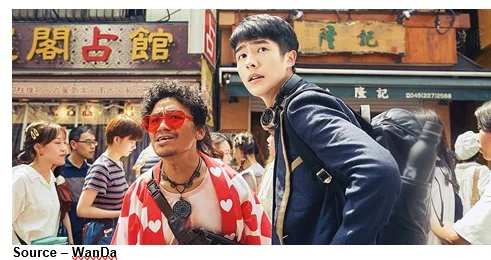 While results were a lot better than Tenet, they were nowhere near China's Lunar New Year release of Detective Chinatown 3.
According to Artisan Gateway, the film debuted with a record-setting haul of $160 million and finished the weekend with an astonishing $397.2 million three-day total.
We looked at the projects mentioned above, and they all have one thing in common. They're all spin-offs, expansions, companion or line extensions.
There isn't a new storyline in the bunch.
Heck, even WanDa's Detective Chinatown is number three in a series and they're probably already working on number four.
And the best of the other projects are being held until the end of the year or next year – Mission Impossible, Matrix, No Time to Die, GI Joe, Ghostbusters, Moribus, Halloween, Spider-Man, and Indiana Jones.
So, they have a better chance of attracting their devotees.
As for us?
We're waiting for the long-rumored return of Doc Savage.
When we told our kids there's a possibility of getting to see the next in the series, they ROFLMAOed.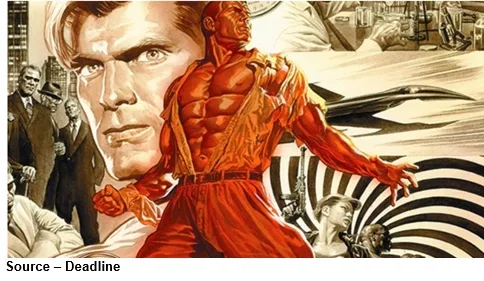 The Neal Moritz Man of Bronze film first hit the screen in 1975 and was actually the forerunner of pulp fiction, pulp heroes that people clamor to see today.
Clark Savage Jr. was the kind of hero the world needed then and now – a genius, dedicated to do no evil, right wrongs/correct injustices and lose his shirt two seconds into a fight to show off … the man of bronze!
We Googled him after seeing the movie and learned there were boxes of 1933+ Savage pulp magazines produced by Henry Ralson and John Navonic.
Doc was so great we can't believe it has taken over 40 years for him to return to the screen (rumor is Dwayne Johnson will play him because Ron Ely is probably too old).
Marvel's Stan Lee credited Doc Savage as being the forerunner to modern superheroes.
And Doc is the only one who could induce us to going to a movie house until next year.
The good thing is we won't have to buy some expensive popcorn because they're targeting it for our home screen. (rumor has it).
Just hope it is on one of our subscription services.
If not, we'll PVOD rent it.
But superhero films will be the primary projects you can expect to get major theatrical showings.
They'll be the major visual stories because they'll be the ones with the potential for attracting a lot of people to the theaters.
It's not that there won't be midrange and lower-budget movies available, but most will be sold off to streaming services.
Theater chain owners need to play and highlight the major franchise pictures as long as possible because they need to recover from a year of zero business.
They need to attract the largest number of ticket buyers.
That's the tentpole's job!
Marvel's Stan Lee explained the reason years ago at the San Diego ComicCon when he said people don't really want change, they want the illusion of change.
And that is what sequels, prequels, spin-offs provide … new familiarity.
All of the studio heads understand that it's the fans who dictate successful (profitable) films and that's vital to the industry after a year of pandemic closures.
It is the rare exception that earns a Grammy or Oscar but those are just nice to have right now for studios or streamers.
Superhero and franchise films are the ones that rack up $500M – $1B.

Big films — superheroes, Pixar-level animation and Bond/Wonder Woman/Indie Jones spectaculars as well as Cruse and Reeves projects — cost $100M plus and are designed to wow folks on a global scale.
They, in turn, provide the funds for the mid- to low-budget films and shows streamers need to expand their project libraries … and subscriptions.
Every studio has experienced higher highs and lower lows in recent years, but no studio was as brutalized as Warner Bros. the last three years.
Confusing films like Christopher Nolan's Tenet and poorly timed efforts like Patty Jenkins' Wonder Woman 1984 resulted in significantly lower popcorn buyers at the same time they had an unsteady HBO Max rollout.
Most of the time though, franchise projects will do their job.
Disney has perfected the process of nurturing film stories into franchises that have a global following.

Disney has taken projects such as Star Wars and turned them into multi-billion-dollar franchises that have developed followings around the globe. It has also turned the opening of franchise projects into major events and activities that include merchandising, apparel, toys and more.
The company has shown that multiple franchises–including those developed at Marvel, Pixar and Lucasfilm–can provide a stabilizing effect for a studio. They have also had missteps such as Star Wars' Solo and Rise of Skywalker which can produce strong market/audience negative response.
To jumpstart subscriptions in Disney+, they not only brought some of their best films/shows out of the vault, they developed a spin-off, The Mandalorian, which had almost instant recognition with a devoted fan base.
At the same time, they carefully reviewed their 2021/22 release calendar and determined which projects had to be held for theatrical release and those that were good but weren't major event material.

The prequels, sequels and spin-offs have enabled the company to quickly acquire more than 135M subscribers (including India's Star service).
During last year's pandemic lockdown, people found it easier and more rewarding to catch an interesting film on Netflix, Disney +, Apple TV +, Amazon Prime, Discovery +, Paramount + or any of the other 280 streaming services in the US and 1000s around the globe.
For less than the cost of a tub or two of popcorn, folks have gotten into the habit of binging a season or two of some new shows over a couple of evenings and catching up on some good films to fill in the rest of the month.
Netflix is as much a technology company as a studio.
The company knows how to use its data to understand their country-centric and global audience (more than 203M subscribers around the world).
With the right data properly analyzed and intelligently applied, the Reid/Sarandos team is in a better position to determine which shows/films will attract and keep subscribers in the Americas, EU, APAC and MENA or have the potential for global distribution.
Disney is well along its IP path with Marvel, Avatar, Planet of the Apes, Raiders and Disney Animation—all of which are producing a sound foundation for their theatrical and Disney + plans.
Both The Mandalorian and WandaVision proven to be widely accepted spin-off franchises they can expand in addition to adding other project properties to the roster.
Beyond Netflix and Disney, all of the other studios are seriously looking at their properties to see what IP they have in their libraries and how to best leverage it. It is a very serious game of catch up that relies on the arsenals in their libraries and how they are developed/managed.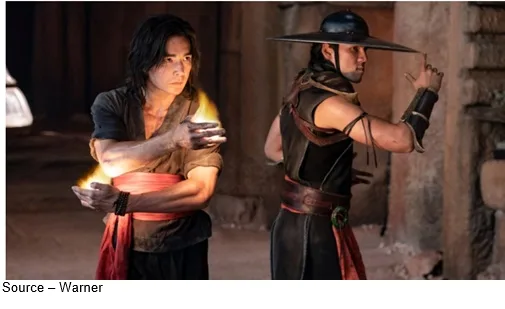 Warner's challenge was to show the industry (and consumer) that it can maximize its leading franchises (Tarzan, DC, Mortal Combat, Lord of the Rings) into valuable assets that can survive and thrive in both venues or they will have to continue to rely on gambling with the audience's willingness to embrace new, expensive tentpoles that can give rise to inviting streaming offspring.
Game of Thrones, House of Dragon, Mortal Combat prequels plus a stream of sound mid to low budget projects offered the greatest degree of stability for the company's HBO Max drive but…
ViacomCBS has a mixed message entertainment opportunity with CBS and Showtime pay tv, Paramount's theatrical front and a blended solution of combining CBS All Access and Showtime streaming with a dash of Paramount's film library.
It's a lot for ViacomCBS's boss, Bob Bakish, to balance, name and price properly.
Comcast's Peacock + will have the most difficult challenges.
While Comcast, which also owns Sky, is one of the world's largest infrastructure providers, its Pay TV bundle subscriptions are dwindling as the day/time content market increasingly relies on habit or the boomer plus market.
The company's shift of NBCUniversal to Peacock + got off to a shaky start as an AVOD service as the company increasingly puts its prime content real estate behind the $5/$10 paywall.
With the closure of NBC Sports (NHL, NASCAR, EPL and WWE), the prime reason most folks kept their linear TV service will soon be streamed and Peacock + will have to reimage itself as a sports/live events/plus something service.
Studios like Sony, Universal, Disney, Paramount and Warner will continue down the proven track and coalesce around blockbuster (hopefully) tentpole prequel and sequel productions to theatrical venues.
While they are costly to make, they also have the potential of providing the greatest possible national/international return–not just in ticket sales but also in merchandising, spinoffs, line extensions and park attractions.
Conglomerate-embedded studios will push heavily on event films, superheroes, animation and brand-name directors.
Midrange and low-budget projects including spinoffs, franchise extensions and indie projects will find it difficult to gain big screen visibility in major chains other than being squeezed in between major projects.
They will find good reception though in art and specialty theater operations.
Demand will continue be strong for the well-executed, creative, budget-tempered work with the national and international streaming services.
Reelgood research recently reported that all of the streaming services have made substantial investments in original content over the past 12 months – Netflix – 83 percent, Disney + – 89 percent, HBO Max – 45 percent, Apple TV + – 40 percent and Amazon Prime – 48 percent.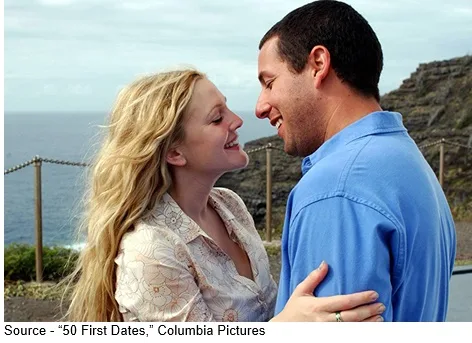 Good content continues to grow in demand and streamers dream of winning just as Lucy said to Harry, "I don't know who you are, Henry … but I dream about you almost every night."
We, in turn, can't wait for Doc to tell the team…"Before we go… let us remember our code. Let us strive every moment of our lives to make ourselves better and better to the best of our abilities so that all may profit by it. Let us think of the right and lend our assistance to all who may need it, with no regard for anything but justice. Let us take what comes with a smile, without loss of courage. Let us be considerate of our country, our fellow citizens, and our associates in everything we say and do. Let us do right to all – and wrong no man."
Kinda' gives you shivers, doesn't it!
# # #
Andy Marken – [email protected] – is an author of more than 700 articles on management, marketing, communications, industry trends in media & entertainment, consumer electronics, software and applications. Internationally recognized marketing/communications consultant with a broad range of technical and industry expertise especially in storage, storage management and film/video production fields. Extended range of relationships with business, industry trade press, online media and industry analysts/consultants.