Prey is an upcoming first person shooter that we at BTR are particularly looking forward to. It it a reimagining of the original 2006 Prey and a spiritual successor to System Shock developed by Arkane Studios and published by Bethesda Softworks. Playing as Morgan Yu on the alien-overrun space station Talos 1, you're mankind's only hope, wielding alien powers, abilities and weapons.
Here is a new teaser Prey video released called 'Weapons and Power Combos'. It shows some of the unique ways you can combine your weapons, tools and abilities to take down the Typhon aliens. The original Prey featured a lot of weapons choices, and it was a lot of fun taking down the enemies.
With 24 human upgrades and 20 unique alien powers to choose from including an upgrade tree, no two Morgans will be the same, and no two players will have identical experiences in Prey. Along with the human abilities, players will have access to three Typhon-based ability trees. The risk to the player as you install alien powers means that the turrets on the station will view you as a hostile entity, and you will become increasingly targeted and hunted by the Nightmare Typhon. Players have to decide if the risk is worth it. Check out the full list of alien powers at Bethesda.net.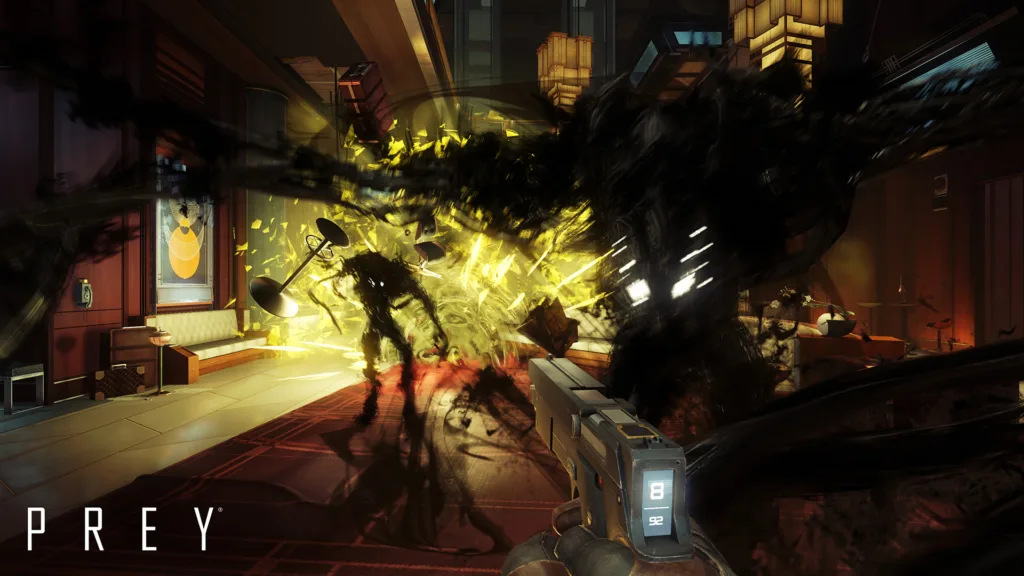 Prey is the highly-anticipated first-person sci-fi action game from Arkane Studios – creators of the award-winning Dishonored series which includes the 2012 'Game of the Year' and the critically-acclaimed follow-up, Dishonored 2. We really enjoyed playing Dishonored 2 and it is one of BTR's alternate benchmarks. Prey is set to launch worldwide on Friday, May 5, 2017 on Xbox One, PlayStation 4 and PC, and we can't wait to play it!
Tomorrow a new video will be released detailing Prey's armory as the development team discuss 'Playing with Powers', and the following day will reveal Prey's mind-altering Neruomod Division.
Prey has been rated M for mature by the ESRB. For more information about the game please visit prey.bethesda.net.
Happy Gaming!