NVIDIA has just announced the GeForce GTX G-Assist, which uses NVIDIA Artificial Intelligence technology for PC gamers. G-Assist is based on a new custom GeForce SoC (Supercomputer on a Chip), the GeForce GTX G-Assist is designed to help a gamer to easily eliminate "away from keyboard" multiplayer scenarios, overcome the toughest boss battles, and monitor and maintain peak gaming performance.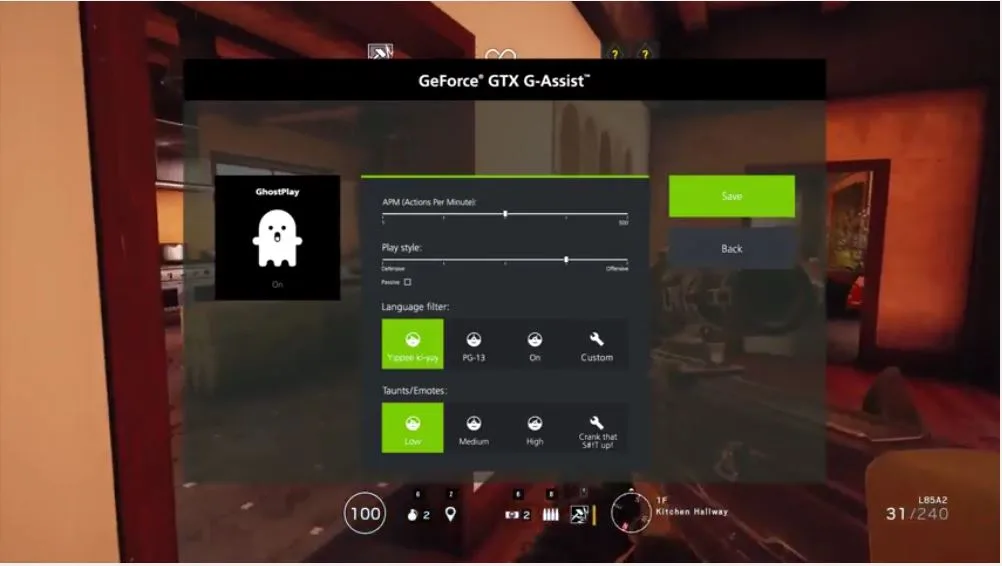 NVIDIA's new artificial intelligence engine, called "GeForce Assisted Gaming" has already been trained to play and win 10,080 games to provide gamers with winning support. New gaming features include:
GeForce GhostPlay – It's useful for a gamer that's playing in an intense multiplayer round, but must answer a knock at the door or a phone call. You can't abandon your team, but with GeForce GhostPlay you'll never have to compromise again. Next time you need to step away from your PC, Nvidia's AI-enabled GhostPlay will take over, playing at your skill level for a few minutes while you are away
Boss Boost – Available once per game, NVIDIA's Boss Boost AI will crush any enemy you desire and automatically turn on ShadowPlay, so you can share your win with friends.
NVIDIA Nurture – AI anticipates the needs of a PC gamer and will automatically have food delivered, keep a steady supply of GeForce GTX ENERGY on-hand, and even order thoughtful gifts.
GeForce GameTrain – With GeForce GameTrain you can now learn from the best AI game player in the world, honing your skills in-game with helpful pointers and visual cues.
GeForce GTX G-Assist with NVIDIA AI technology will be available later this year from the GeForce Partner Network, which represent a global network representing over 238 countries and territories. Pricing will be announced closer to launch.
Here's a video of the GeForce GTX G-Assist with AI here:
Happy Gaming!