Today NVIDIA released the new NVIDIA Game Ready driver for the Lawbreakers "Rise Up" beta and Game Ready 384.76 driver also supports Spider-man Homecoming Virtual Reality Experience.
Today's Game Ready Driver includes support for the closed beta of Lawbreakers 'Rise Up" Beta. Game Ready drivers attempt to support all major milestones for games as titles continue to evolve with new content and features through patches and DLC.
LawBreakers has a closed beta running June 28 to July 3, and 20,000 GeForce Experience members have received a code that grants them access in the latest reward for GeForce Experience members.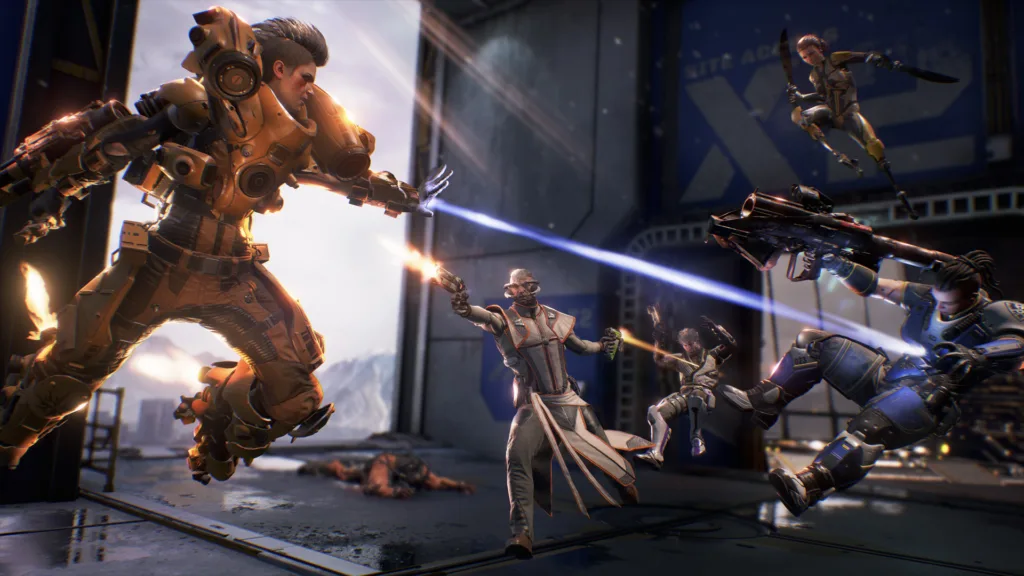 Lawbreakers will include NVIDIA Ansel and NVIDIA ShadowPlay Highlights at launch (though they are not in the beta).
Spider-man Homecoming VR releases for free tomorrow!
Spider-Man: Homecoming, one of the most highly-anticipated films of the summer, hits theaters July 7th. In anticipation of its box office debut, fans have the chance to experience the world of the movie in virtual reality with Spider-Man: Homecoming VR, a promotional VR experience available for free on Oculus Rift, HTC Vive, and PlayStation VR starting tomorrow, June 30th. We will review this game for you.
Having the best possible quality for a game at launch is important, and it becomes even more important in VR titles. Gameplay issues or bugs can break immersion and ruin a VR experience. NVIDIA's Game Ready driver program delivers the best possible experience by optimizing performance and latency, which is especially important for smooth, stutter-free Virtual Reality gameplay. Today's game Ready Driver will provide the best VR experience for Spider-man Homecoming Virtual Reality Experience.
Available on or before launch day, NVIDIA Game Ready Drivers provide the best experience for GeForce gamers and every Game Ready Driver is WHQL-certified by Microsoft.
Related links:
NVIDIA Game Ready driver for Lawbreakers 'Rise up" beta
GeForce Experience Rewards info on GeForce.com
NVIDIA Ansel
LawBreakers ShadowPlay highlights video on YouTube:
Spider-man Homecoming Virtual Reality Experience
Happy Gaming!