LawBreakers is an upcoming multiplayer first-person shooter video game due for release on August 8 which is developed by Boss Key Productions and published by Nexon. It has a closed beta running from June 28 to July 3, and 20,000 lucky GeForce Experience members will receive a code that grants them access in the latest GeForce Experience reward.
Code winners will be informed via notification in the GeForce Experience client on Tuesday, June 27th. To be eligible for a free LawBreakers code, just download and log in to GeForce Experience, then opt-in to communications from NVIDIA (use the accounts tab in the settings menu).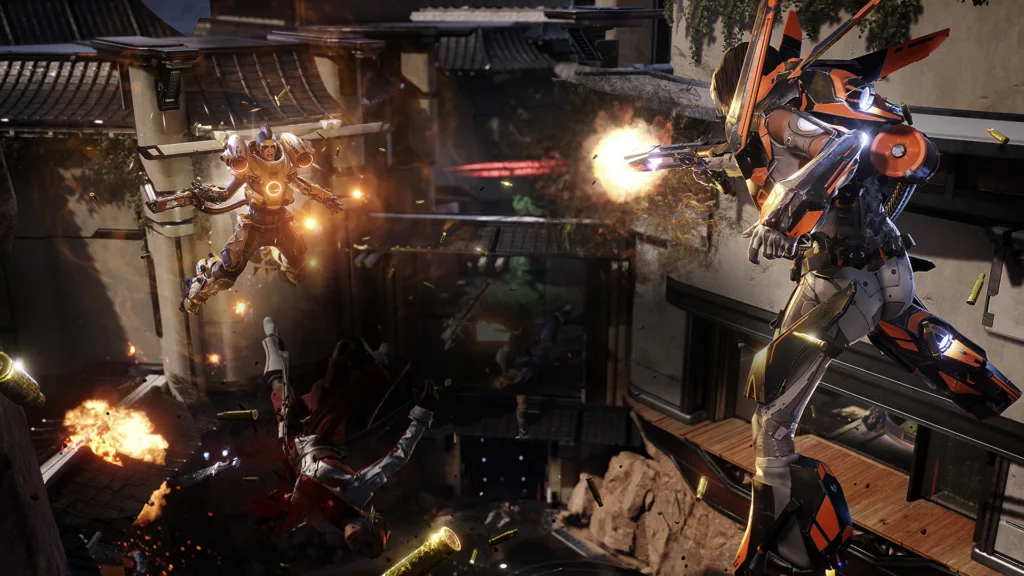 To be successful, bring your skills as you compete in all-new gravity-defying combat in LawBreakers.
Lawbreakers will include NVIDIA Ansel and NVIDIA ShadowPlay Highlights at launch although they are not enabled for the beta.
LawBreakers beta codes are just the latest rewards gamers could receive for using the GeForce Experience. NVIDIA has already thanked their loyal GeForce Experience gamers by giving away: limited edition GeForce GTX replica USB thumb drives, MSI VR-Ready Notebooks, HTC Vive Systems, GeForce GTX 1080 Ti GPUs, SHIELD Android TVs, and full versions of Overwatch, Gear of War 4, Ghost Recon Wildlands, Watch Dogs 2, For Honor, and more.
Related links: