Today's Customer Demands a New Breed of Marketing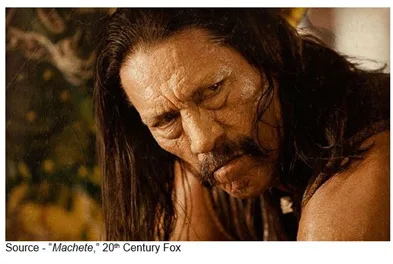 If I were a malware writer looking to penetrate/infect companies, I'd target the marketing department with the best phishing bait possible:
5 Ways to Win Millennials
Capture the Minds, Souls of Gen-Zers Now
CMOs (chief marketing officers) would click on the link like mad and BAM! you're in.
That challenge to create better experiences for customers (and hopefully turn them into advocates) is one of the prime reasons Salesforce's Dreamforce conference and their products are so successful.
Salesforce has done an enviable job of taking all of the heavy thinking/lifting off marketing's shoulders so companies can reinvent themselves and focus on developing a customer value experience.
For some reason, it has just been too difficult for marketing to get out of their own way; shed the huge school of fish mentality and focus the individual fish.
AI (artificial intelligence) solutions like Salesforce's Einstein can help but companies still have to digitally transform their entire business to attract, win, retain and support customers … one person at a time.
With all of the big data marketing gathers and analytics they use, marketers rush to put everyone into neat little profiled categories like millennials:
Want brands that are interested in the public good
Gravitate to authenticity
Only use mobile, social
Limit their conversations to Facebook, Twitter, Instagram
And now that they've gotten a firm handle on millennials, trend forecasters and market researchers are turning their attention to the up-and-coming Gen Z population.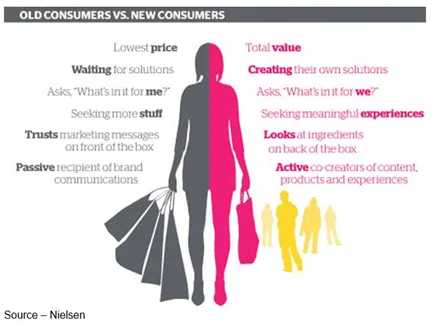 The only problem is stereotypes just don't work!
And because companies expect the CMO (chief marketing officer) to prove their work has a real impact on driving the business, they are in the proverbial hot seat
Management – and stakeholders – expect marketing to more precisely handle the onslaught of new marketing channels as well as the proliferation of devices. At the same time, they have to fully grasp the potential of the data side of the business.
That means learning new skills and leveraging the expertise of partners who can help them navigate the brave new world.
The CMO has to demonstrate the value that marketing is delivering and clearly show the ROI (return on investment) to business owners.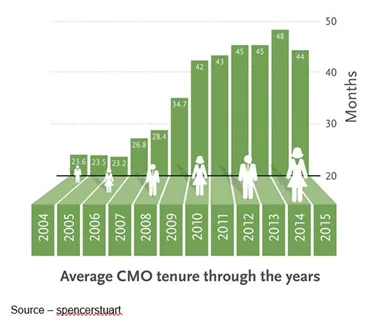 Maybe that's why the average CMO "survives" in his/her job far below chief executive who has an average tenure of seven years.
The CMO who can't address, embrace the new changes, pressures and expectations can quickly find him/herself out of a job.
One of the first steps in solidifying their value to the company and stakeholders is to do something very simple … eliminate labels.

Instead of thinking of your customers and potential customers as a mob that shares a group of things in common, companies need to communicate with people without the catchphrases.
For example, 451 Research recently noted that the customer value experience is much more important to consumers than price and products.
451's Sheryl Kingstone emphasized that firms have to digitally transform their business by leveraging new applications, analytics and infrastructure to deliver a differentiated customer experience.
Across all consumers – regardless of age group – 451 found:
75 percent preferred digital channel communications
50 percent preferred mobile loyalty programs, personalized rewards
40 percent preferred to communicate with companies via social media, messages
Notice anything?
Nowhere was there 100 percent agreement as to how they wanted to work with/interact with the company.
There simply is no magic solution that served every customer!
Since marketing can't figure out (or believe) that fundamental fact, intelligent solutions like Salesforce's Commerce Cloud will have to be put to work to personalize the shopper's experience across the web, mobile devices, social nets and in the store.
Obviously, that makes Benioff's team very happy because they can deliver an end-to-end solution and all marketing has to do is look really, really smart.
Okay, that's not exactly true.
They have to address the most difficult job of all, helping the company completely reinvent itself rather than working so hard to make the customer adapt to the company's processes/technology constraints.
If the company's intelligence, speed, productivity and connectivity aren't focused on the customer, they will continue to have inconsistent, disconnected experiences and will turn to firms/products that want to understand and work with them.
As Forrester's George Colony warned, power is shifting away from companies to customers and firms have to provide customers what they want, the way they want it.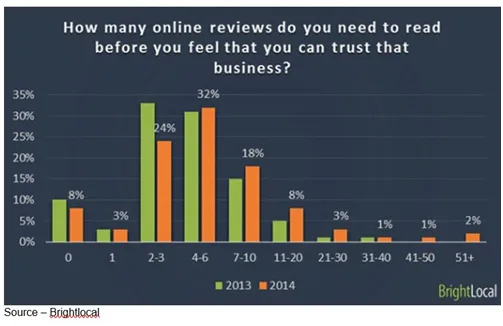 Today's customer can quickly:
Gather precise company/brand/product information
Compile precise pricing information in a few clicks
Buy … anywhere
I get why companies like cable companies and mobile service providers like to make it difficult to leave them, but I don't have to like it.
It's a lot more effective (and easier) to focus on exceeding the customer's expectations all the time.
That really shouldn't be too difficult in today's arena because there's all of that data companies constantly shovel into the back room.
The answers are there … somewhere.
The problem is marketers aren't interested in the customer; they're interested in consumers.
Marketing may have a whole new set of really good tools to automatically identify and reach the ideal profile consumer but the consumer has even better tools … knowledge, iNet experience and the ability to reach out globally to instantly get assistance/advice.
The best way for marketers to create and build brand loyalty is to provide relevant information, entertaining/engaging content and access to a vibrant community of like-interest people as well as useful tools and ideas for work or personal life.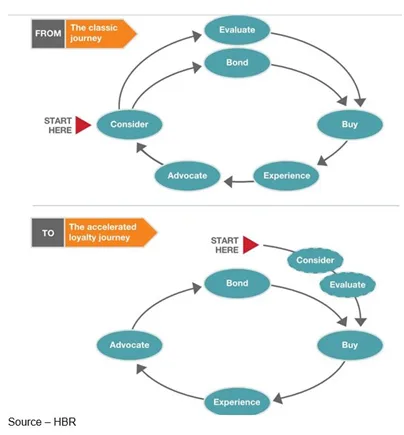 Suddenly, marketing works. It just works differently.
The challenge is turning all of that into strategic insights so the company and brand can use them to create better experiences for consumers
The first step for most marketing people is the most difficult … listening.
That means taking time to:
Understand consumer profiles
Tune in to social media commentary
Evaluate feedback from key customer interactions
Gather data points across every interaction (from marketing to customer service).
Then, and only then, can marketing identify and understand communications opportunities across the complete relationship lifecycle.
Unfortunately, most marketing folks don't want to spend the time and energy to know the consumer.
Of course, if they don't, they'll never be able to develop strategies that work.
That means they're right back to doing the same old thing the same old way because … well, just because.
Making informed decisions relies on the analysis of what's been done previously, how well it worked/didn't work and what was learned.
Then – and only then – can they test, learn and optimize to build a set of marketing activities both the company and the consumer can love.
Marketers that don't know how to, don't want to work at or simply can't understand the shift in the customer relationship can only react to the customer as he/she makes their purchasing decision, rather than actively shaping the decision journey.
Today's business is in the midst of unprecedented change because of technology advances and changes in customer behavior.
Consumers fully realize they are in control of the company/product/customer relationship.
And the changes will continue because today's consumer wants/expects personal attention.
If the CMO isn't willing/able to deliver for the customer, they have plenty of ways they can get their message heard by senior management.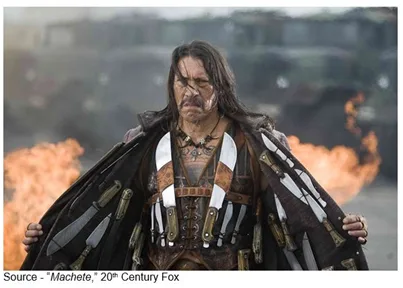 April Booth meant it when she said, "It's all about what the online public wants."
All marketing people have to do is give up their power and control and work with the customer to improve the messaging … and results.
If they don't, the results could hurt–a lot.
# # #