VR has emerged as the next major computing platform. Although it has had a relatively slow start with about 16 million adopters this year, VR is still expected to hit over 14 billion dollars in revenue by 2020 according to market research by SuperData. VR will revolutionize the way we play, interact with friends and family, and how we view entertainment. With this in mind NVIDIA is encouraging gamers to get VR Ready with a new GeForce GTX HTC Vive Bundle.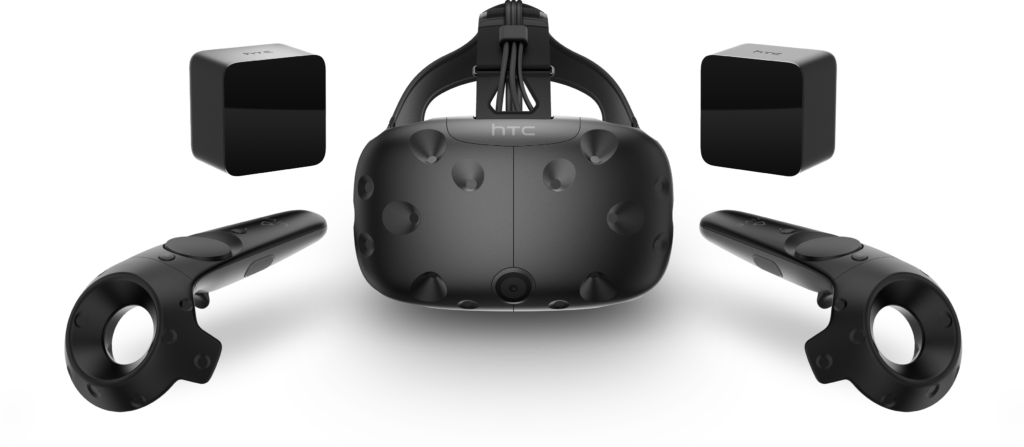 Starting today, gamers who purchase a GeForce GTX 1080, 1070, or 1060 graphics card, notebook or system, and an HTC Vive headset from participating retailers and e-tailers, and can get three VR games free. The three games include:
Raw Data, from Survios, is built from the ground up for VR and has a futuristic sci-fi setting. The player controls unique characters with special powers and weapons while attempting to survive against waves of enemies in single player, or online with another player.
Sports Bar VR (also known as Pool Nation VR) is from Cherry Pop Games and Perilous Orbit. A VR player can hangout at the air hockey tables, shoot some pool, throw a few rounds of darts, and even toss empty beer bottles against the wall. Best of all, no virtual clean-up is necessary.
Serious Sam VR: The Last Hope, from Croteam, lets you become Serious Sam to fight Mental's alien hordes in VR. Serious Sam VR: The Last Hope is in Early Access and it currently features two full planets, Earth and Pladeon, with eight different locations and two epic final boss fights. More than 10 weapons are available from the start, as are 20 different enemy types. Much more is planned and all early access players will be upgraded to the full game when it is completed.
Delivering VR acceptably is a complex challenge because immersive VR requires seven times the graphics processing power compared to traditional 3D applications and games, and it must be delivered with low latency above 90 frames per second. NVIDIA VRWorks technology is used inside leading VR headsets, game engines, and VR apps to deliver better performance, lower latency, and plug-and-play compatibility.
Here are the details of the new VR bundle:
Bundle Details: Buy a GeForce GTX 1080, 1070, or 1060 graphics card, system, or laptop and an HTC Vive headset, and get three VR games free.
Games Included: Raw Data, Serious Sam VR, Sports Bar VR
Bundle Term: 12/12/16 to 1/31/17
Related Links:
Happy Gaming!