One of our favorite tech companies, Kingston just announced a milestone in that it has shipped over 18 million SSDs which use their collaborator, Phison's controllers since 2017. That's really impressive and worthy of note. The following is Kingston's press release.
Kingston Digital, Inc., the Flash memory affiliate of Kingston Technology Company, Inc., a world leader in memory storage products and technology solutions, today announced it has shipped over 18 million SSDs worldwide utilizing Phison controllers symbolizing the strength of a longstanding relationship. Kingston® and Phison Electronics Corp. (8299.TW) have been close collaborators for over a decade, first starting in USB Flash drives and then moving onto SSDs.
In 2010, both companies jointly invested in a new company to create embedded solutions to ease the design-in effort for handheld device makers expediting the overall product development cycle and bringing products to market faster. Both Phison and Kingston share and combine their expertise in engineering, production, sales and procurement. The company, Kingston Solutions, Inc., has grown exponentially from smart phones and tablets to a diverse portfolio including wearables, slot machines and consumer appliances such as smart beds and thermostats.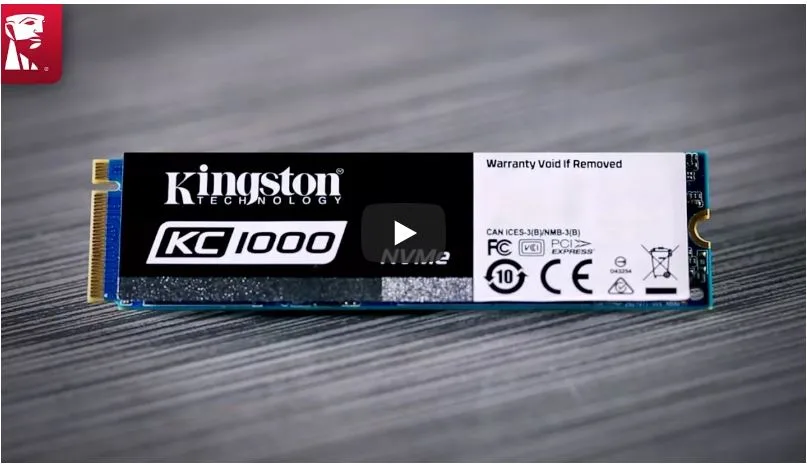 For the past five years, Phison's controllers have been implemented in Kingston client SSDs including KC1000, an M.2 NVMe PCIe SSD aimed at power users and enthusiasts. KC1000 is built to handle hi-res video editing and data-intensive applications which benefit from the low-latency, high performance solution. Earlier this year, Kingston deployed Phison's PS 5007-E7 controller to power DCP1000, the world's fastest NVMe PCIe SSD designed for enterprise environments. DCP1000 offers consistent and reliable high performance providing data center customers a solution capable of eliminating data bottlenecks that are storage bound.
"We are very fortunate to have opportunities to work closely with Kingston over the past decade," said KS Pua, Chairman and CEO of Phison. "We commit to deliver the most comprehensive and competitive next-generation products including UFS and NVMe SSD solutions in continuing Kingston's leadership in NAND Flash technology."
"Our business and engineering teams, both in Taiwan and the United States, have worked together seamlessly for many years," said Nate Steffens, vice president of Flash memory, Kingston. "Phison brings a high level of R&D experience, industry alliances and controller expertise to the industry. They have helped enable Kingston to bring to market many Flash memory-based technology solutions that support a wide variety of OEMs and end customers."
For more information visit kingston.com.