Firms Struggle to Gather, Manage, Secure All Your Data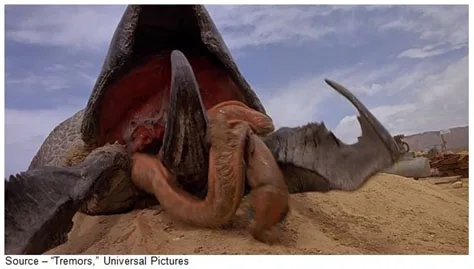 Today, companies (and others) swim in a sea of data. And the sea level is rising … rapidly.
Tens of millions of people are connected with computers, tablets, smartphones.
There are billions of sensors.
Trillions of transactions now work to create unfathomable amounts of data, content, information and other stuff.
It's all a byproduct of things and your activities as you go happily, haplessly about your life doing your thing.
It's what McKinsey has dubbed digital exhaust.
Or, as a really smart scientist/engineer friend down in Texas explained it, "Reams of data are all that mathematicians can deal with. But data is not information, and it's not intelligence. It's just data. The inferences you make from it are tainted by assumptions of the algorithms that grind on it, at best."
In more polite circles, it's called "Big Data" and it's rapidly becoming the nirvana of retailers, manufacturers and others to uncover meaningful patterns in the data that is gathered.
Valentine McKee saw how it could be used and exclaimed, "These things are damn smart! They're getting smarter by the minute!"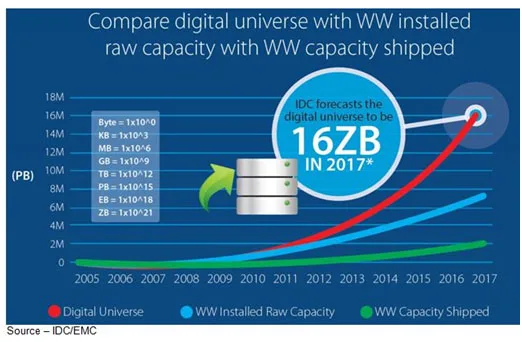 Digital Universe – The new devices and apps enable people to keep piling on digital content/data every day, sharing personal and connections. The information is proving to be invaluable to retailers and manufacturers because it helps them tailor information and offers in a very focused fashion. And they'll continue to get better at it as more Big Data is gathered and mined.
It's all produced by what Cisco calls the Internet of Everything and the volume is doubling every two years.
According to IBM, people create 2.5 quintillion bytes of data a day and 90 percent of the world's data has been created in the last two years.
Coming from many sources as well as in various structures, formats; Big Data is usually identified by three V's – variety, velocity and volume.
For those gathering the data, the challenge is determining the difference between quality and quantity.
As Burt Gummer said, "If that's how we're doin it, we're going prepared!"
Competitive Edge
According to Cisco's Connected World report, most executives feel that Big Data can give them a competitive edge if they can take advantage of it in new and more creative ways.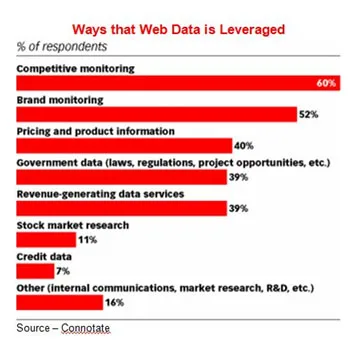 Leveraging Data – Online sources (including social media) enable companies to monitor and capture information in near realtime to track competitors, consumers and, well, just about anyone/anything they're interested in following and evaluating.
Executives reported:
60 percent believe Big Data can help improve decision making and global competitiveness
Over two-thirds feel Big Data will be a strategic priority in their organizations
More than a third said that while they have a Big Data solution in place, they need a strategic plan to take advantage of Big Data
To do it, they are gathering information from all of the sources possible:
74 percent are gathering current data
55 percent have collected historical data
48 percent bring in data from monitors, sensors
40 percent take advantage of real-time data that is used, discarded
32 percent collect unstructured data, such as video
Retailers and CPGs (consumer products goods) manufacturers gather transaction and shopper data, in-store video monitoring, geo-tracking, real-time social media feeds, Internet browsing history, local conditions and a host of structured/unstructured data.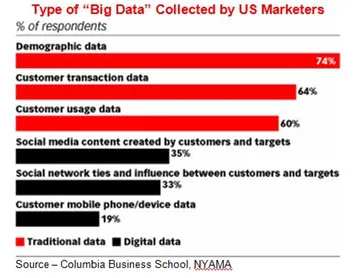 Focused Efforts – With all of the data and information people post in public places, manufacturers and retailers are able to reach consumers in local areas and establish their brand (and their offers) in the local community. Spray and pray is no longer required.
In other words, they're looking at just about anything that can reasonably predict what individual consumers will do, need and buy.
The challenge is that the new digital forms of communication — Web sites, blog posts, tweets — are often very different from the traditional sources. The data points exist but the organization needs to "connect the dots," so that patterns, pictures and actionable items emerge.
Working Examples
For example, the Library of Congress said its archive of public Twitter messages has reached nearly 300 billion tweets and increases at about 500 million tweets a day. The Library of Congress Twitter archive isn't open to anyone you'd know yet but it promises to be a rich resource that provides "a fuller picture of today's cultural norms, dialogue, trends and events."
Retailers this holiday season have been working their Big Data as hard as possible to pinpoint and entice consumers. Two that have gained a lot of experience include Amazon and Target.
Amazon probably has the richest database of consumer information in the world because they have been collecting – and using –your information for years. They know the addresses you send to, payment information, everything you've looked at/purchased and they use that data to build a relationship with customers.
If it's a customer service issue, all of your information is available to the service person – on phone or online. If its items for yourself or gifts, they send you tailored recommendations not blind emails.
It works!
Target found that their data and analytic efforts don't always produce the best results. Based on past purchases, they did a social media outreach to women the data said were expecting a baby.
Unfortunately, the tools proved that even sophisticated machine learning technology can't determine things like the pregnant person's age – in one instance, a teen.
Today, the company learns from all of its social media activities and Big Data. But they also draw heavily on professional thinking and how the program's activities will be viewed by the customer.
Barriers
Company executives say the biggest barrier in efficiently and effectively using Big Data is getting the data out of silos and into a form that can be used.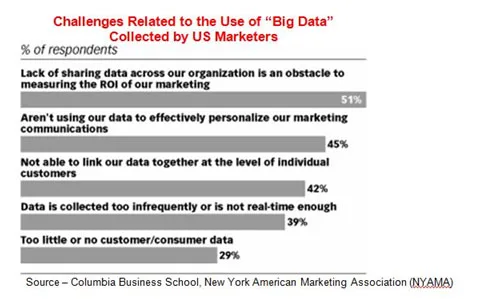 Make it Usable – While organizations accumulate more and more Big Data, the challenge is to free it from silos so it can be used across the firm to reach customers in new, more effective ways.
It isn't as simple as getting departments to share information because no one company has all the data that it needs. That means retailers – and their suppliers – need to collaborate to deliver optimum results; and sharing rich customer information isn't easy because your information is always more valuable, more useful than theirs.
As Earl Bassett said, "There's no way Walter Chang's getting his slick mitts on this for no 15 bucks."
When it comes to obstacles in adopting Big Data solutions, security tops the list:
More than one in four firms surveyed by Cisco said data security and risk management are major concerns
The sheer volume of data, the number of ways to access data, and lack of a budget for security are stumbling blocks
The lack of budget (16 percent) and lack of time to study Big Data (14 percent) are obstacles
Nearly one in four (23 percent) said the lack of IT staff (13 percent) or Big Data staff expertise (10 percent) are challenges
Despite the obstacles and missteps, the value of a Big Data strategy is a siren call to companies – B2B, B2C.
Common Goal
They see the potential of all the data they are storing to move consumers from unknown to fully identifiable along with all of his/her network of social media friends.
They've only just scratched the surface.
This year, they're working very hard to develop, refine and track the solid link between your online and offline personas.
The major challenge for firms is to improve the analysis and integration of Big Data … they know more needs to be done, and they want to do it better. Then they'll be able to deliver what you want/need … before you know you want/need it, so you won't have to stand around waiting for it to appear.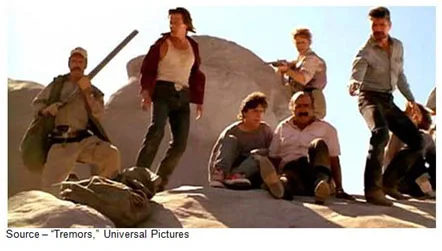 While you're waiting for things to change, remember what Earl Bassett said, "Running's not a plan! Running's what you do, once a plan fails!"
# # #