Introducing the EVGA SuperNOVA GM SFX PSUs
Our friends at EVGA have released new SuperNOVA PSUs in the 450W/550W/650W capacities. They each come with a 7-year warranty that can be extended for 2 more. From our own experience this week, EVGA's RMA service is second to none. When our SuperNOVA 1000 G1, 80+ GOLD 1000W PSU failed after several years of service last week, we filled out an RMA request, received fast approval, and shipped it out. It arrived on Monday morning and EVGA shipped out the replacement on the same day! Here is EVGA's press release:
October 4th, 2018 – Introducing the EVGA SuperNOVA GM Power Supply line. Available in 450W, 550W, and 650W, these new power supplies are engineered to bring the power, prestige, and performance of EVGA's award-winning power supplies into an SFX-Standard form factor. Featuring 80 Plus Gold certified efficiency, fully-modular cables, and 100% Japanese capacitors, the GM's cast a long shadow over its competition. Pint-size, affordable, and packed with everything you need, the EVGA SuperNOVA GM power supplies make short work of tight spaces.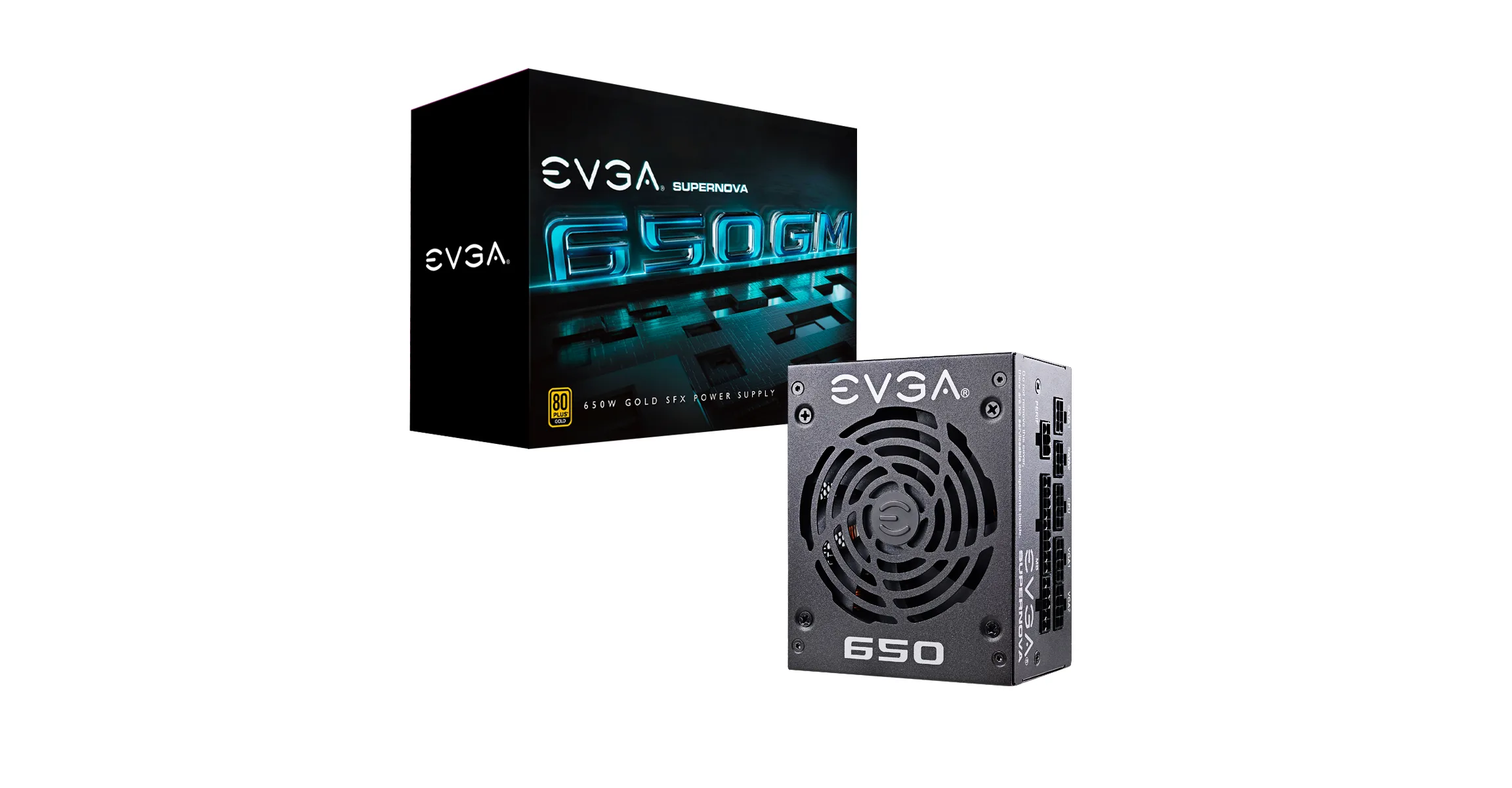 Features
Fully Modular Design – Use only the cables you need, reducing cable clutter and improving air flow.
SFX to ATX Bracket Adapter Included – The GM power supplies were designed to power systems built in the smallest of PC cases, but are equally capable of powering systems built in a standard ATX form factor.
Reliable 100% Japanese Capacitors – Get the most reliability and greatest performance with the use of the highest possible quality Japanese capacitors
92MM Durable Double Ball Bearing Fan – A high-quality double ball bearing fan gives the GM power supplies an excellent thermal and acoustic profile, and its high reliability ensures a long PSU lifetime.
Award Winning 7+2 Year Warranty – 7 year base warranty + an additional 2 years warranty available for a limited time.
Learn More and Buy Now Here.