Benchmarking Performance of Shadow of the Tomb Raider pre- and post-patch/Windows Update and with 411.51 vs. 416.16
UPDATE: A new 108 MB patch dropped this morning, October 6, 2018, updating Shadow of the Tomb Raider from v1.0 build 234.1_64 to v1.0 build 234.2_64 and it has restored most of the lost performance as detailed in the following news.
This morning a new 488.9 MB patch dropped for Shadow of the Tomb Raider as well as new GeForce 416.16 drivers for yesterday's Windows October 2018 Update. Unfortunately, the new patch does not bring any new features to the game, but we decided to benchmark the game testing pre-patch and pre-Windows update performance versus post-patch and post-Windows update using GeForce 416.16 versus the last driver, GeForce 411.51 (or 411.70), with both new RTX cards and also with the GTX 1080 Ti.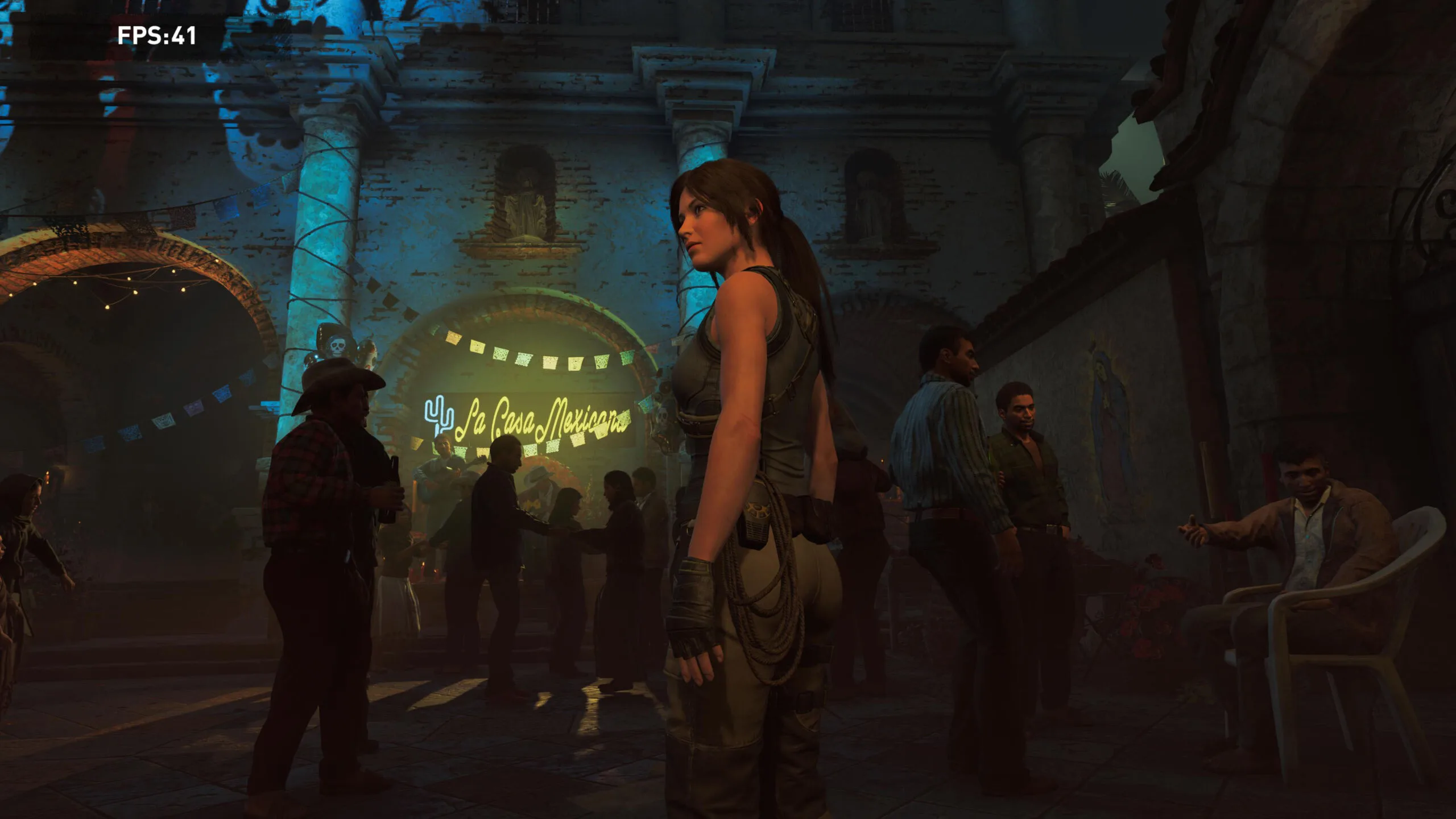 We are testing Shadow of the Tomb Raider using Windows 10 64-bit Home edition at 2560×1440 and at 3840×2160 using Core i7-8700K at 4.7 GHz and 16 GB of HyperX 3333 MHz DDR4. We benchmark using the Founders Editions of the RTX 2080 Ti, the RTX 2080, and the GTX 1080 Ti at stock settings, but with power and temperature limits set to maximum.
Our Shadow of the Tomb Raider settings are maxed-out and higher than the default Highest settings. Here are screenshots of default highest settings versus BTR's maxed-out settings: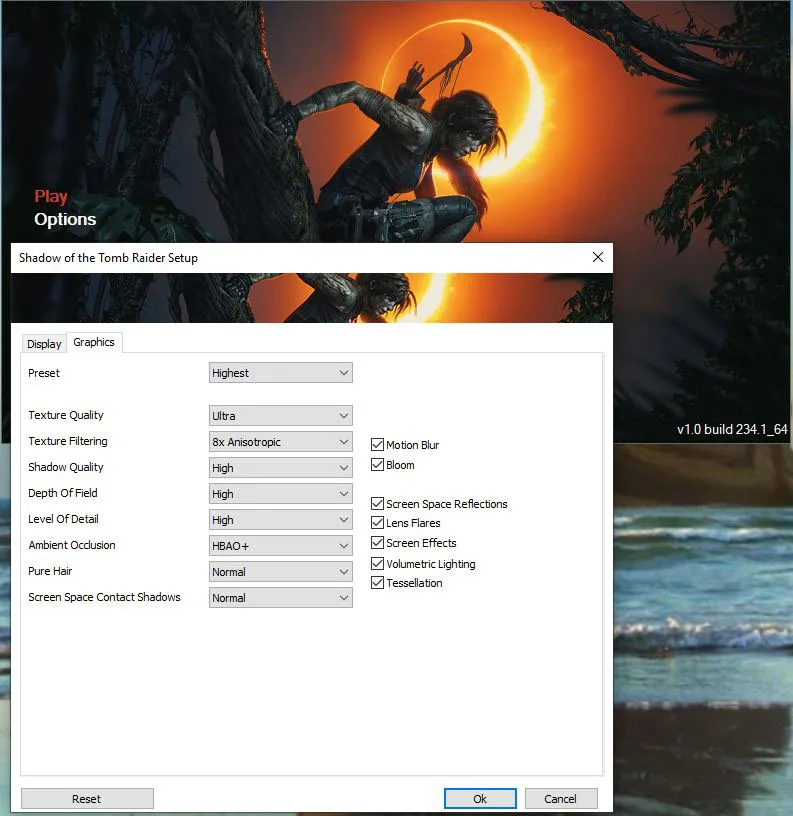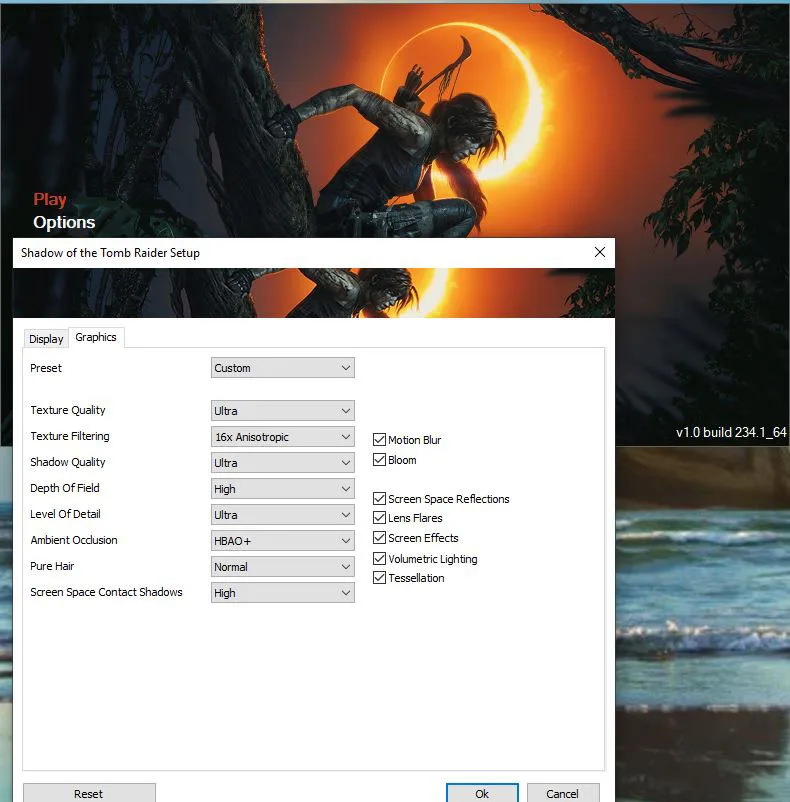 Here are the results of our testing:

We mostly see a small performance drop using GeForce 411.51 (or with 411.70) with our RTX cards after today's Shadow of the Tomb Raider patch and after yesterday's Windows 10 October update, but we note a much more significant drop with all three cards using the new GeForce 416.16 drivers.
This is a very rare but significant regression. Our guess is that the new patch has affected the new driver's performance more than the older driver. We sent our results to NVIDIA.
As usual, these results are valid particularly for our benchmarking PC. However, if you are playing Shadow of the Tomb Raider and experience a performance regression you may want to consider using GeForce 411.51 just for this game as the performance drop is more severe with GeForce 416.16.
We are back to benching with FCAT-VR using the Vive Pro and the new RTX cards.
Happy Gaming!