The EVGA SC17 1080 G-SYNC Gaming Laptop has arrived. Featuring a 4K-ready IPS panel with NVIDIA G-SYNC technology, this high performance laptop was crafted from the ground up for hardcore gamers, performance enthusiasts, and overclockers alike.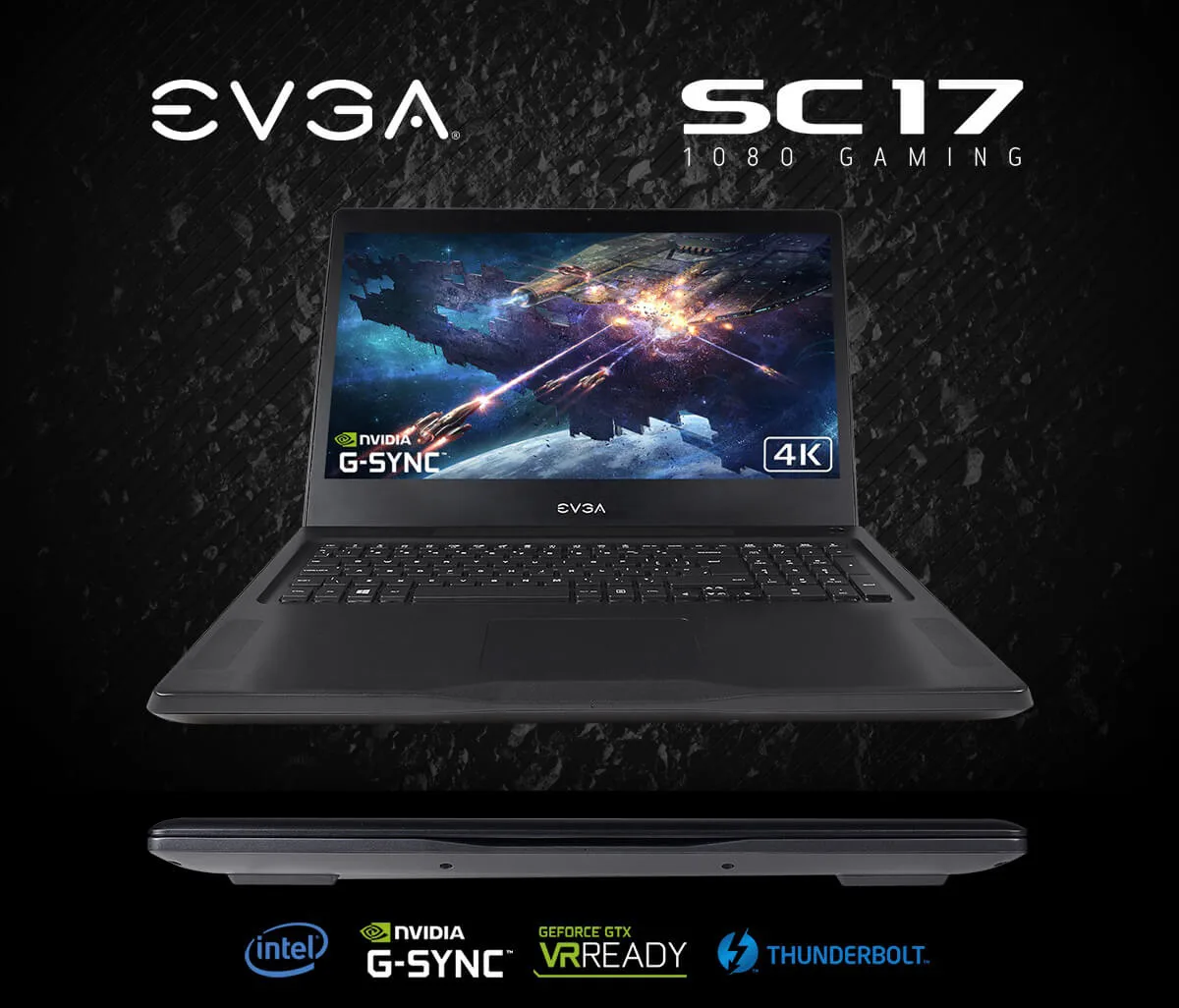 Breaking away from the conventional brick form factor, a unique in-house EVGA designed power supply delivers up to 240 watts of power when needed, without sacrificing function or aesthetics.
The SC17 1080 pairs an unlocked Intel Core i7 7820HK CPU with an NVIDIA GeForce GTX 1080 capable of being overclocked to offer high performance.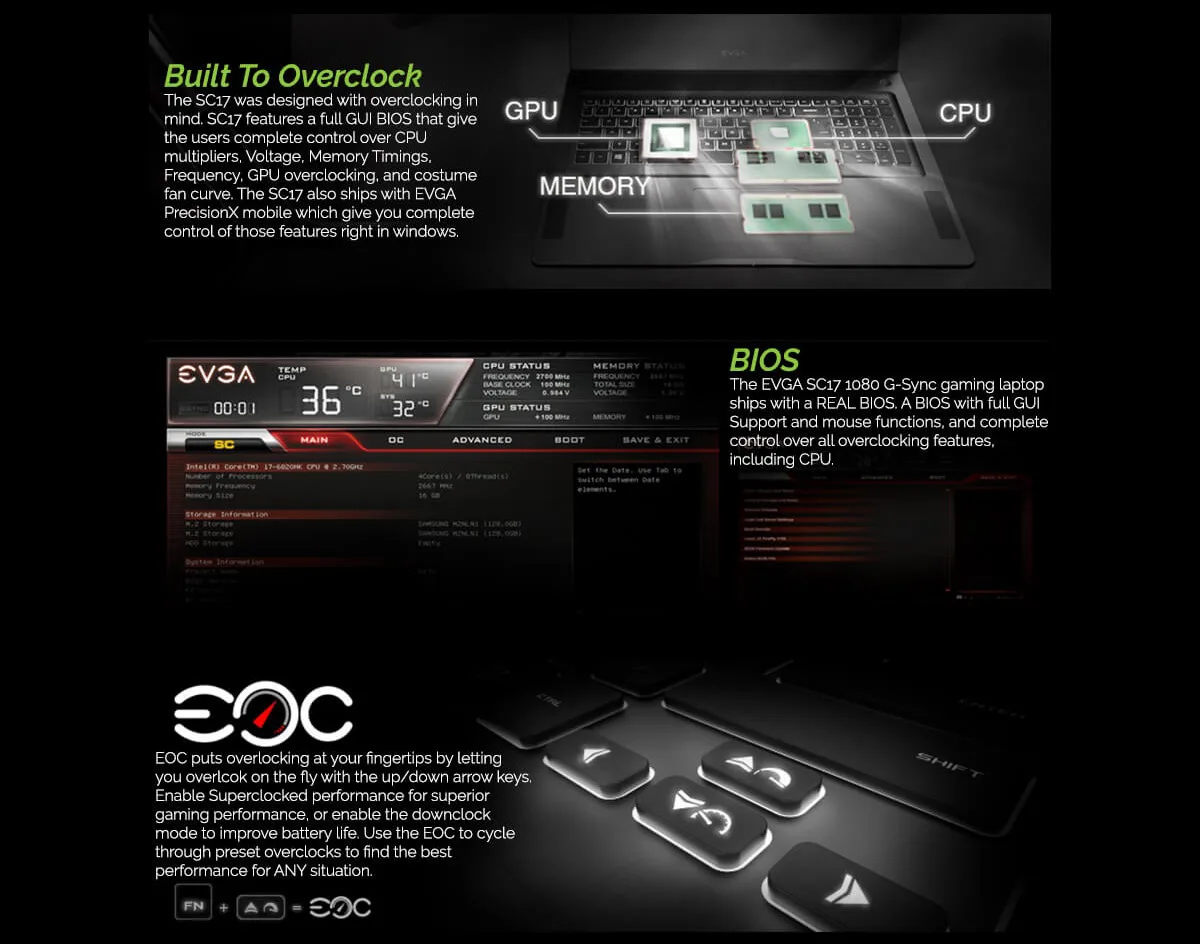 With performance and overclocking in mind, the EVGA SC17 1080 G-SYNC Gaming Laptop features a BIOS with mouse function to give you complete control over all aspects of performance, voltage and advanced settings to customize your portable gaming machine. A Clear CMOS button directly on the chassis helps you recover from an unstable overclock, and custom fan curve control keeps your notebook cool and quiet. This is the world's first TRUE overclocking notebook.
Featuring a sleek design – measuring under 1.30″ (in) at its thickest point – that includes Thunderbolt connectivity, excellent sound, and a beautiful 4K 17″ display, the SC17 1080 is all the performance a gamer needs in a sleek and stylish package.
Key Features:
Aluminum Unibody Chassis (Only 1.3in at thickest part)
4K NVIDIA GSYNC IPS Display
Industry Leading Overclocking Features and GUI BIOS
Intel Core i7 7820HK Unlocked CPU and Full Performance GeForce GTX 1080 Graphics
Learn more and buy now at https://www.evga.com/articles/01136/evga-sc17-1080-g-sync-gaming-laptop/
Happy Mobile Gaming!