More, Better Content; More Screens… Now Comes Delivery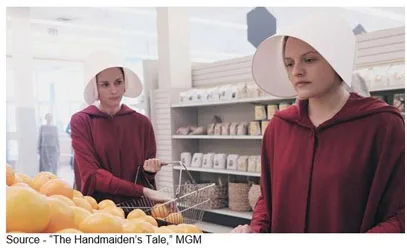 Just recently enjoyed what has become one of my annual "gotta watch" activities–Discovery Channel's Shark Week.
It's a great program because it shows that sharks really aren't the mindless killing machines movies have made them out to be. They're beautiful and awe-inspiring to dive with.
You'd think after being on the air for nearly 30 years, people would get the message; but a good scare is a good scare.
And no, I wasn't one of those twits who thought it was lame when Michael Phelps didn't actually race next to a shark. There's dumb and then there's flat-out stupid.
Shark Week was even more enjoyable this year because I actually knew some of the Indie filmmakers who had assignments to shoot some of the segments.
Another difference I noticed this year was that we streamed most of it to our TV set.
But when my wife outvoted me on what would be on the big screen, I watched some segments on our iPad and our daughter (who likes diving with sharks as well) watched segments on her iPhone.
Then too, we had to put on the family HMDs (head-mounted displays) to get real close and personal with them in Andy Casagrande's immersive VR segment.
It isn't as good as being there but … close!
TV has taken on a much broader meaning today…it can be the news, a regular series show, a recently premiered movie, a YouTube group of TED videos, a Vimeo stream of John Putch's The Father and The Bear or a VR segment of Wild Things with Dominic Monaghan–you name it. We lump all of them under the term TV, but they don't have to be viewed only in the living room.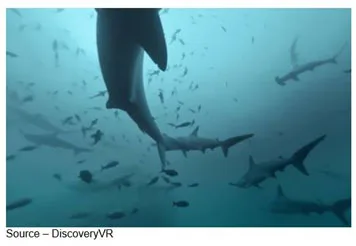 That's probably why TV set sales are off for the second year in a row.
More and more people have a TV set in their backpack, in their pocket.
Today, more and more people carry a TV set in their backpack (computer/tablet), in their pocket (smartphone).
That's why there's only one TV set in our house. And it isn't even simply a TV set … it's the home hub that serves up M&E content and more.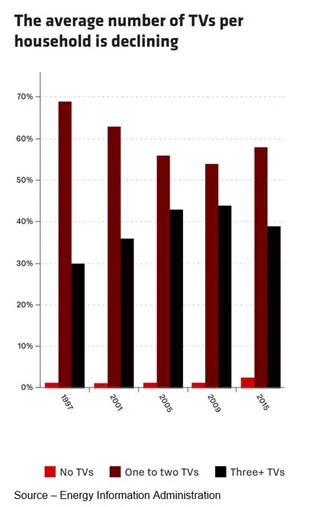 It just feels right as the focal point for all of your video streams. And it beats the heck out of a smart refrigerator!
Our set TV still gets a decent share of viewing but it's all different now. Most of the viewing is time-shifted.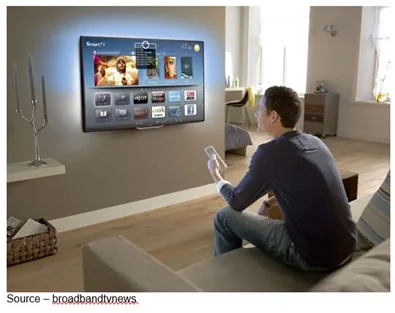 While folks like to say kids are watching less TV, what they really mean is they're watching less traditional programmed TV – fixed day/time viewing.
The rest is served up to folks by CDNs (content distribution networks) like Akami, Limelight, Level 3, Chinacache, Edgeware, CDNetworks and others who do a great job of ensuring you don't get a "in my own sweet time" buffering symbol on your screen.
And if you only access their content; Netflix, Amazon, Facebook, Google, Tencent, ShowMax, Orange and Canal+ take care of you as well because they have their own servers around the globe.
They specialize in handling/managing their portions of the 71 percent of OTT (over the top) Internet traffic that is projected to cross CDNs by 2021.
Streaming or IPTV (internet protocol) TV is becoming increasingly popular in industrialized countries (US, Europe, China, Brazil, etc.) because no one really wants 1,000 channels – you know, the bonus channels with your bundle; they want a few select channels.
And despite what people like to claim, there is no mad rush to the door to leave traditional TV forever.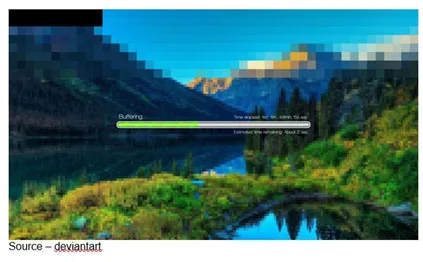 Still, folks around the globe are getting accustomed to streaming content pretty quickly because of the:
Lower cost
Quality of the content
Ability to watch anytime and increasingly, anywhere
Sheer volume of available content
Streaming is certain to be one of the major talking points at next month's IBC in Amsterdam, along with little things like the slow move to 4K HDR (high dynamic range) content. They'll also be talking about simplifying things for consumers to wade through the sheer volume of content to find the stuff they want to/should be interested in watching.
If you've never seen 4K/HDR, it's awesome.
It's no wonder that content creators want to show you their work on the most compelling content presentation screen possible.
When you see TV on the IBC show floor or have seen it in the controlled environment of a store display, you just say, "I saw it and gotta have it."
Yeah, but…
There's a big difference in what you see in the controlled environment and getting it delivered to your screen.
The issue is getting every bit and byte sent OTA (over the air).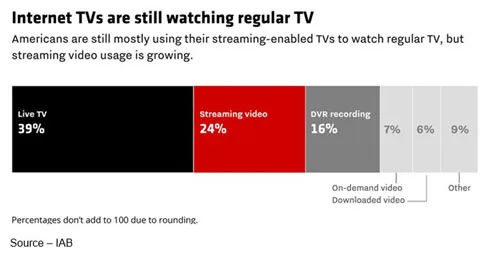 It's an issue that SMPTE (Society of Motion Picture and Television Engineers), IEEE and industry executives have been working on for more than a year.
Earlier this year, SMPTE had a two-day technical meeting to address ATSC (Advanced Television Systems Committee) 3.0 and 5G.
"Both ATAC 3.0 and 5G are important today but they're going to be critical to streaming 4K HDR (high dynamic range) content to your device in the near future," said Allan McLennan, president of PADEM Media Group, who participated in the meeting.
By the committee's definition, ATSC 3.0 is the next-generation broadcast standard using advanced transmission and video/audio coding techniques to keep you connected and engaged with content.
You may wonder why ATSC 3.0 isn't already here.
Well, it will require a major investment in new systems so the standards groups have set up major goals for performance, functionality and efficiency.
Then, providers will be compelled to invest in new non-backward-compatible systems just to stay competitive in a very competitive arena.
McLennan feels the change is necessary because:
Spectrum is getting scarce
Major improvements in codec (encode-decode video) have enhanced efficiency
Enables higher-resolution imagery
Provides more efficient, immersive audio
Delivers content over more than just broadcast
Programming intelligence can be implemented
Interactive content can be enabled
Offers increased mobile device viewing
While people still watch more content streamed to their TV, industry players also want to ensure they capture the maximum number of eyeballs possible.
And since we can't live without our smartphones, the second standard – 5G – also becomes important.
It seems like only yesterday that the mobile industry was hyping 4G (4th generation cellular) content delivery (Wait, it was!).
Next, they were bragging about beefing things up with LTE (Long Term Evolution).
According to technical folks at the wireless companies, it's going to take "a little while" to deliver 5G streaming.
While industry players are promoting their increased fixed broadband bandwidth performance (they hit the number once), it's mobile that needs the lower latency and speed to meet the content requirements.
Cisco projects that mobile IP traffic will increase 3X faster than fixed traffic and will represent 16 percent of all IP traffic by 2020.
The added bandwidth is vital.
Akamai, a leading CDN (content delivery network), reported that data traffic has grown by 1,600 percent over the past five years and the move to streaming video has only just begun.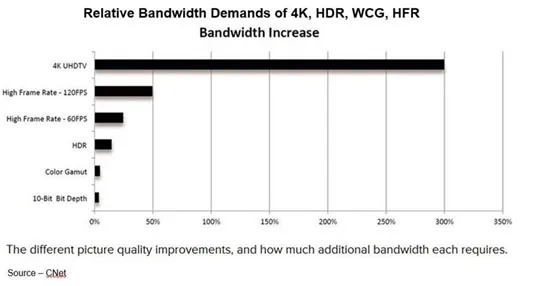 With more phones being used and more content being expected, the industry is making a major push to meet consumer demands.
Theoretically, 5G will deliver content at 100Mbps.
In the real-world speed is closer to 12Mbps.
Depending on what you're willing to pay for, the industry is hoping to get performance up to 225-300Mbps.
The new universal standards are necessary because of the growing demand for live IP production and live event streaming.
"Facebook live and Snapchat already have a significant share of the live video market," McLennan noted. "The industry needs to work to finalize these new standards so new entries can help expand the category and be competitively priced for the consumer.
"There's pressure to avoid having competing, non-compatible standards and protocols," he added. "The work SMPTE and IEEE are doing is beneficial and key, and should keep this from happening."
To gain market share, wireless carriers have made a major push for unlimited data plans that are unlimited until they're not.
The content folks are already ramping up the production of 4K/HRD content.
Consumers are seriously considering the new 4K UHDTV sets with very strong encouragement from the screen manufacturers.
Smaller screens? Nice; but well, just nice.
The accounting people who are reluctant to make the broadcast, broadband and wireless investments, like to say consumers won't be able to perceive the greater spatial resolution of 4K UHDTV and certainly not on their smartphone.
But as the S/A/TVOD begin promoting the differentiating fact that they are delivering content with a high dynamic range and wide color gamut, people will notice the difference.
Then broadcasters and infrastructure folks will have to deliver on their commitment.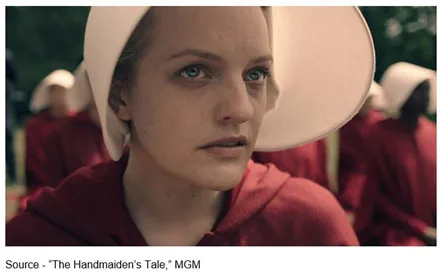 If they don't, June will say, "It's their own fault. They should have never given us uniforms if they didn't want us to be an army.
# # #