It's Possible We're Getting Too Many Great Entertainment Options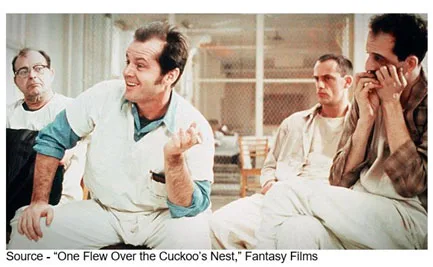 Despite what young folks on YouTube, Instagram and Facebook Watch think, the M&E industry isn't a fun, fantastically profitable business.
"It's simply a business," Aaron Semmel, EP (executive producer) and CEO of BoomBoomBooya, stated, "and right now it's going through a huge reinvention phase.
"Stuff that worked 5-10 years ago falls short, no matter how much money is thrown at it," he noted. "The content creation industry is becoming a coopetition (cooperative competition) marketplace. Studios, production houses, filmmakers are cooperating with each other and carriers as well as competing with their own channels."
Sure, the "Hollywoods" around the globe have had a few good months in the theater with IMAX/AMC showing good profits with hits like Mission Impossible: Fallout; Avengers: Infinity War, Jurassic World: Fallen Kingdom; Black Panther; Incredibles 2; Deadpool 2; Oceans 8; The Greatest Showman and a number of local language films around the globe.
We believe (hope) the merger mania will lead to even more tentpole, blockbuster movies and a growing number of good, direct-to-streaming service TV shows.
Still, there will always be those films that are tested in the theater and then quickly shuffled off to the OTT organizations.
Just recently, we've seen some spectacular flame-outs like the $100M Chinese bet Asura (pulled after the first weekend showing) and The Rock's Skyscraper (certainly not the franchise builder like Die Hard and Terminator it was billed to be) that will be shunted off to the highest bidders.
Jonah Torres, a film buff, recently noted that Skyscraper is doing well in China where all the action takes place
He points out that it reinforces how wonderful China is with awesome, advanced, safe Chinese technology; how compassionate, uncorrupt wealthy folks are; how rational their police are; the villains were all white, black, Hispanic; and it's playing well to the target audience.
It's educational, informative and a lot more entertaining than "fake news."
But the film industry hasn't been a profitable industry (except for the extras – toys, product tie-ins, TV recycles) since appointment TV came into vogue and studios started pedaling palatable mediocrity to networks.
Then, over the past few years, OTT anytime/anywhere/any screen (broadband) TV took over with FAANG (Facebook, Apple, Amazon, Netflix, Google) and BAT (Baidu, Alibaba, Tencent) dominating the scene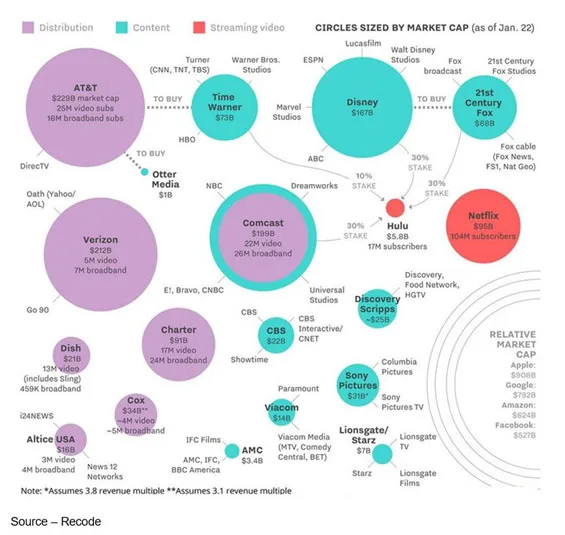 Big bundle (expensive) cable and telco (wired, wireless) folks saw new opportunities to sell delivery service at the least or better yet, outright own the content source as well.
The rationale centers around scale, aggregation of content creation and international expansion.
The "new" M&E model is evolving to direct-to-consumer approach.
The challenge is the abundance of free content – legal, illegal, ad-supported. In addition, the introduction of services offering unlimited content consumption is lowering the value of content.
And that … sucks!
After AT&T finished the acquisition of Times Warner, John Stankey, a longtime AT&T executive who has taken over Warner Media which runs HBO, made it pretty clear to the HBO crowd (without saying it) that he sorta' liked the YouTube model.
"We need hours a day . . . It's not hours a week, and it's not hours a month. We need hours a day. You are competing with devices that sit in people's hands that capture their attention every 15 minutes," he said.
He added that this gives them more data and information about the customer that allows them to do the things AT&T wants to do more of – monetize people's viewing with alternative models of ads as well as subscriptions.
Last year, the quality approach enabled HBO to hit 40M U.S. subscribers and 142M globally.
The challenge is AT&T expects HBO to create 400 percent more content, 1,000 percent more ways to consume it all on a lower budget.
It sounds logical for cable, telco service providers. However, it makes no sense for the complex, multifaceted content development industry that has to carefully mix art, finance and technology to produce stuff people really want to watch.
Even YouTube is struggling because people are past the cute cat trick videos.
According to Deloitte's recent digital media trends survey, that's because:
– Streaming video has crossed the chasm and consumers now expect original content and the flexibility to consume it wherever, whenever they want.
– Consumers have reassessed their appointment TV and expect TV providers to actually deliver.
– The MilleXZials have emerged – the instant (often mobile) consumption of Gen Xers (35-51) mirrors that of Gen Zers (14-20) and millennials (21-34).
– Consumers are more protective of their personal data but expect to share it when there is true value for them.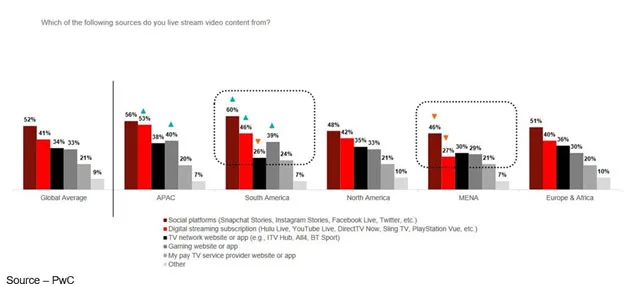 In other words, people have become more "sophisticated" in how they allocate their time on different types of entertainment.
Our home is probably a lot like a growing number of digital video households around the globe, four-five viewing options – YouTube, Instagram, Netflix, Amazon Prime, Roku (it was bundled with the TV), Hulu.

Folks who live in China prefer free stuff – iQiyi, Tencent and Alibaba's Youku Tudou.
Tencent and Baidu are easily number two and three in the global services because of a strong roster of "free" and premium content.
Tencent, for example, has around 450 million users, of which only about 40 million paid for premium content last year.
Frankly, we prefer the ad-supported content as well. It's just that well, the ads really aren't that good yet!
For example, we took our annual break to watch Discovery's Shark Week and less than 30 percent of the ads were any good.
The rest?
Folks, you wasted your money!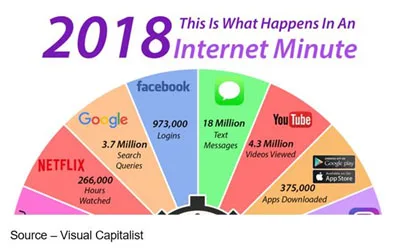 The biggest, most profitable service is often not considered in the mainstream of M&E–even though YouTube clearly has the viewership numbers and the ads.
Kids love it but about the only time we go there is to get inspired by watching a few TED segments.
It takes a lot of prodding to get them to pry themselves way from the beauty, clothing, game channels.
But for folks who want to reach the MilleXZials, everyone admits Netflix is still the channel in the lead.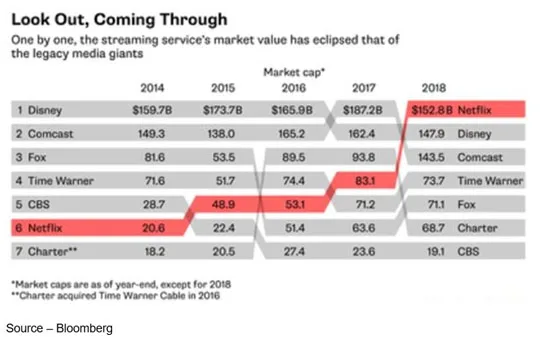 Globally, they are clearly the leader in the race; but even they are finding it tough to achieve a consistent level of success.
First off, there are a lot of localized markets where freemium content is easier to sign up for.
In Southeast Asia; Iflix, PCCW's Viu and a few others have more subscribers. In MENA, it's Starz Play and MBC's Shahid Plus; while in Turkey, it's Turk Telecom and Turkcell. In South Africa, it's Naspers' Showmax; and in Russia, Netflix trails MegaFon, VEON, MTS.

Sure, Netflix's Hastings is fond of repeating one of his favorite statements, "Our biggest rivals aren't Amazon, YouTube or even traditional broadcasters. We're competing with sleep."
That's sorta' true but in every market – including entertainment – the leader is "other."
Content and media owners are already launching their own OTT services to differentiate their offering over the next guy's (or gal's).
Netflix is responding by signing up more partnerships with service provider frenemies, more original programming and new services.
Skimming the cream of the crop off the top will become more challenging and more expensive for Netflix; and certainly, for the folks chasing them.
But frankly, people (okay, we) don't really want to sign up for a bunch of streaming services with a number of charges on our credit cards and open all the apps to figure out what we want to view instead of sleeping.
That can only mean one thing – we'll see a return to slim to big content bundles of OTT content.
Maybe the new versions will be okay.
Our son will want his PlayStation Vue subscription and we'll take our Roku package, while our daughter will settle in on her whatever bundle.
We'll let them put pressure on the cable/telco service providers to deliver something totally new (service) because by then, they might understand BoomBoomBooya's Semmel's statement, "It's a business."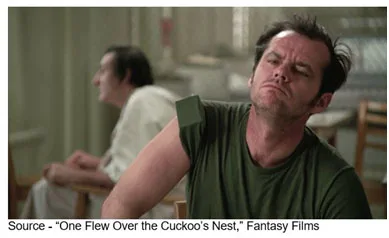 Of course, under his breath he'll add what McMurphy said, "I must be crazy to be in a loony bin like this."
# # #